We are made up of 29 fantastic children who love to play and learn. We are very lucky to have lots of toys and activities in our classroom that help us learn so much. Mrs Walsh, Mrs Burrow and Mrs Archdale work in our classroom.
In R.E. we have been looking after God's World by making sure our playground is clean and tidy.
We have been reading the story of Goldilocks and The Three Bears. We thought we would try some of the bears porridge too! We thought it was very yummy.
After reading We're Going on a Bear Hunt, we made our own bear hunt. It helped us to remember the story and make story maps.
Mrs Walsh told us the story of how Jesus performed a miracle to help a man at the pool. We thought the story was really interesting and liked pretending to be Jesus to act out the story.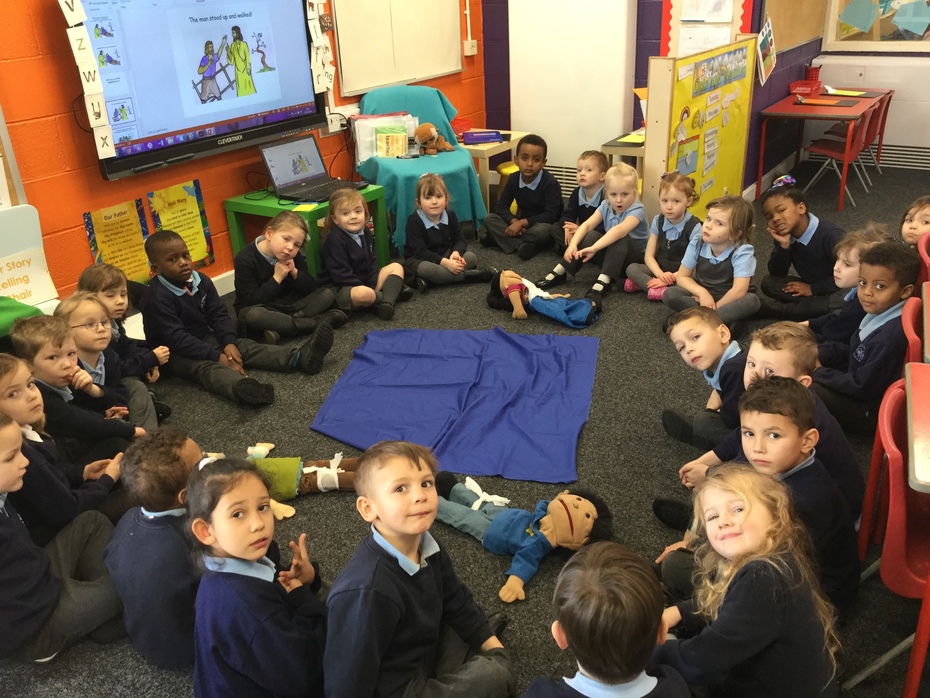 We enjoyed exploring Transport and looking at the different colour of all of the cars outside school. We also learnt about traffic lights and made some yummy traffic light jam tarts with Mrs Burrow to help us remember the colours.