Home Learning Whilst Schools Are Closed…
Follow this link to see the Home Learning weekly updates!
All children were sent home with a Home Learning Pack containing History, Geography, Science and R.E. activities for them to try. Don't forget the extra Reading Books that came home too.
If you wanted to try some Writing whilst at home…
You could start writing a diary of all the things you get up to
You could write a letter to me (Your grown up could email a picture of it to me)
If you search 'Edinburgh Zoo Live Cam' you can check out some amazing animals. You could then write a sentence to describe what they looked like (remember your adjectives!)
You could write a set of instructions to make breakfast or lunch (remember your verbs and time conjunctions)
You could practise your letter formation
If you wanted to try some Maths whilst at home…
I sent home 3 booklets for you to work through. There are also lots of amazing things to try here which are linked to what we have been learning at school.
Phonics and Reading…
Every child came home with their recent sound assessment in their Home Learning Book. It would be good to practise these if you have time. Also, remember to read and practise spelling the tricky words. There are some amazing websites out there that can help you, all for free at the moment.
Remember to keep in touch. Tweet us your pictures or email so we can see what you have been up to at home!
Welcome to our class page. We are made up of 30 wonderful children who love to learn, have fun and make lots of mess! Mrs Walsh is our Classteacher and Mrs Bascombe and Miss Daly support us, Miss Clayton teaches us on a Thursday. Our classroom has lots of lovely things in to help us to learn and play.
Year 1 have recently been exploring weight and trying to order objects by using balance scales. We then used multi link cubes to see how heavy our objects were.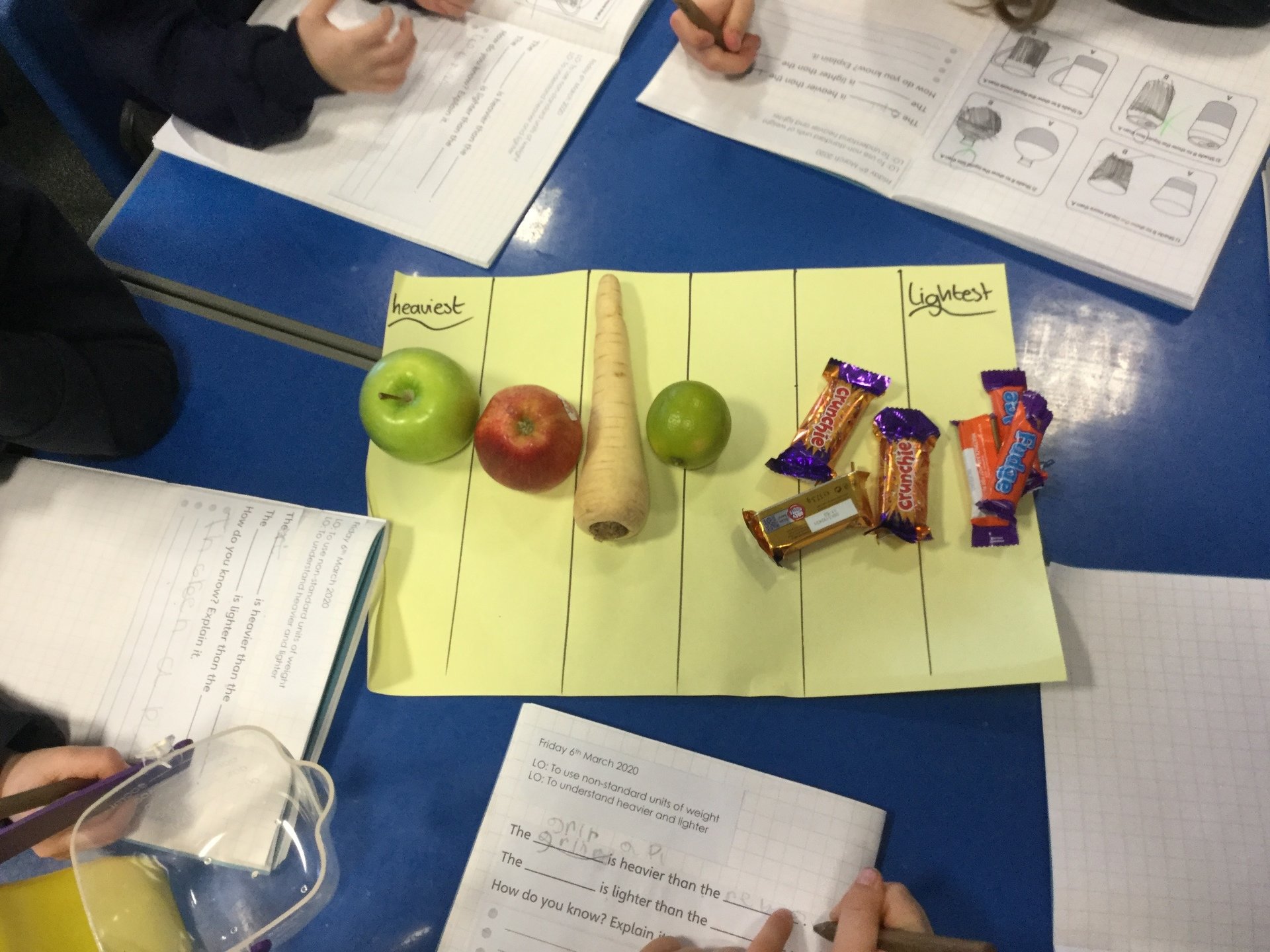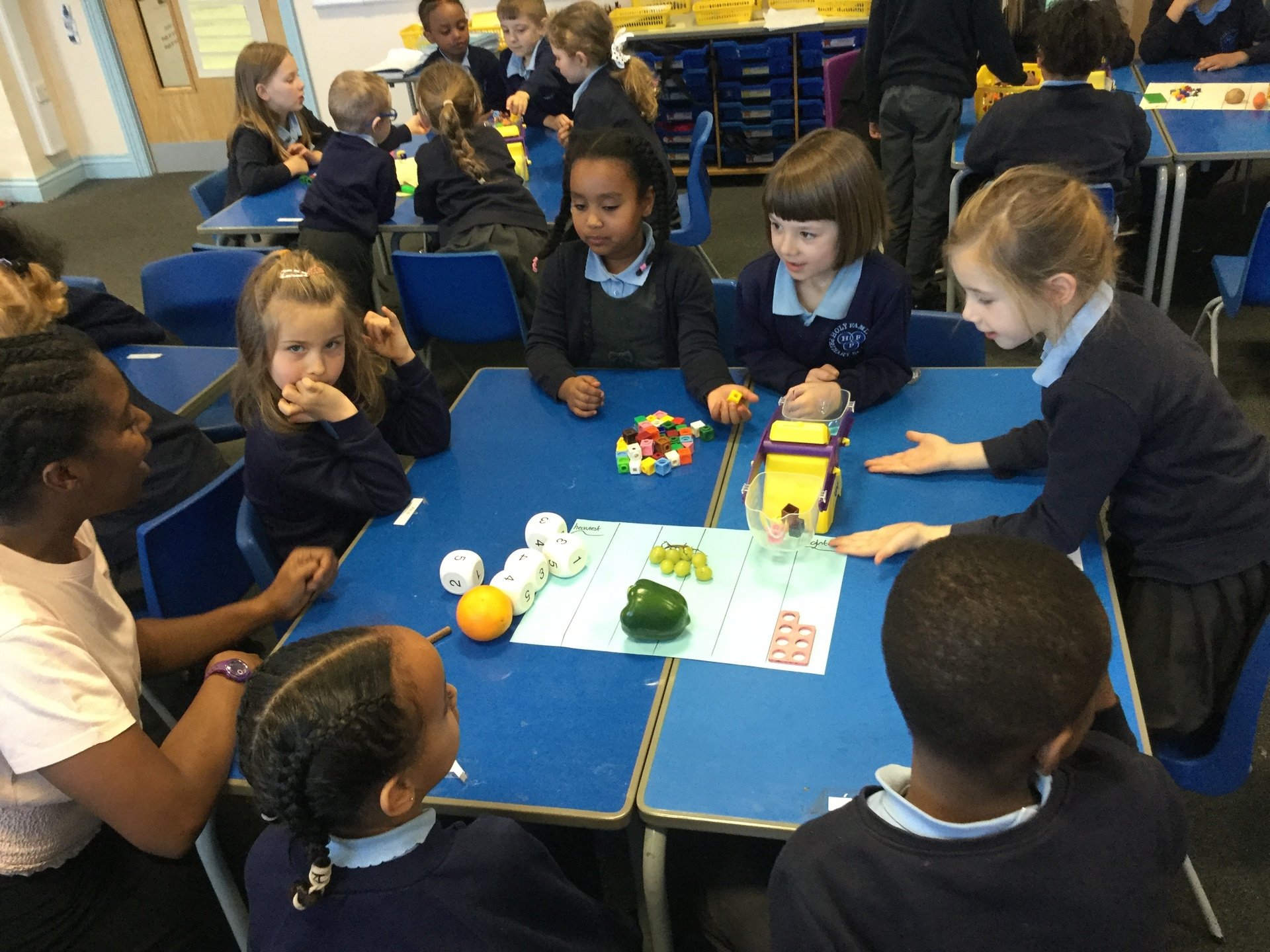 Throughout February we continued exploring the weather and seasons. We were excited to experience Storm Ciara and all shared our own experiences of the storm. We then created our own weather reports and shared them with each other!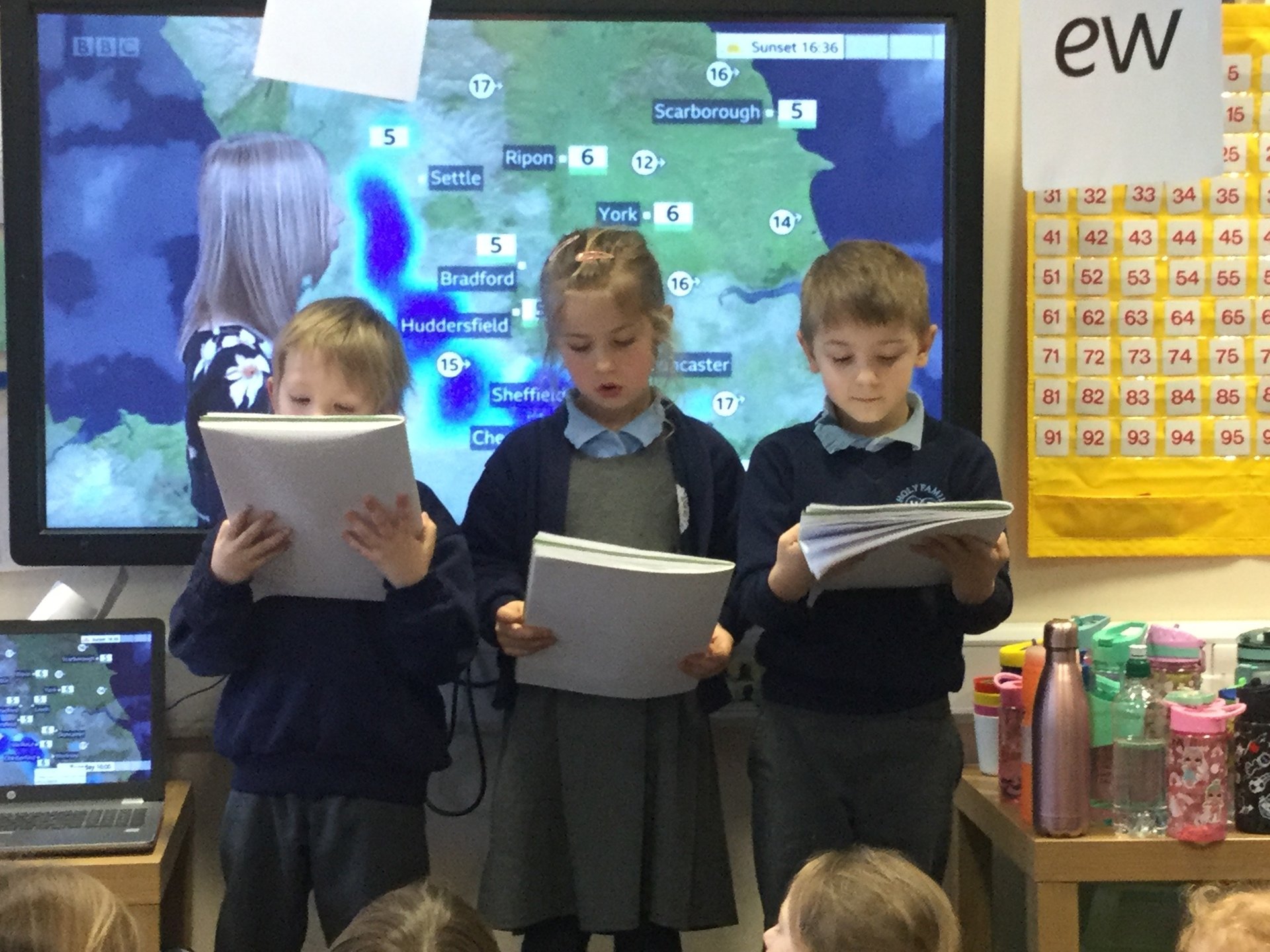 In January we spent lots of time learning about how subtraction makes numbers smaller!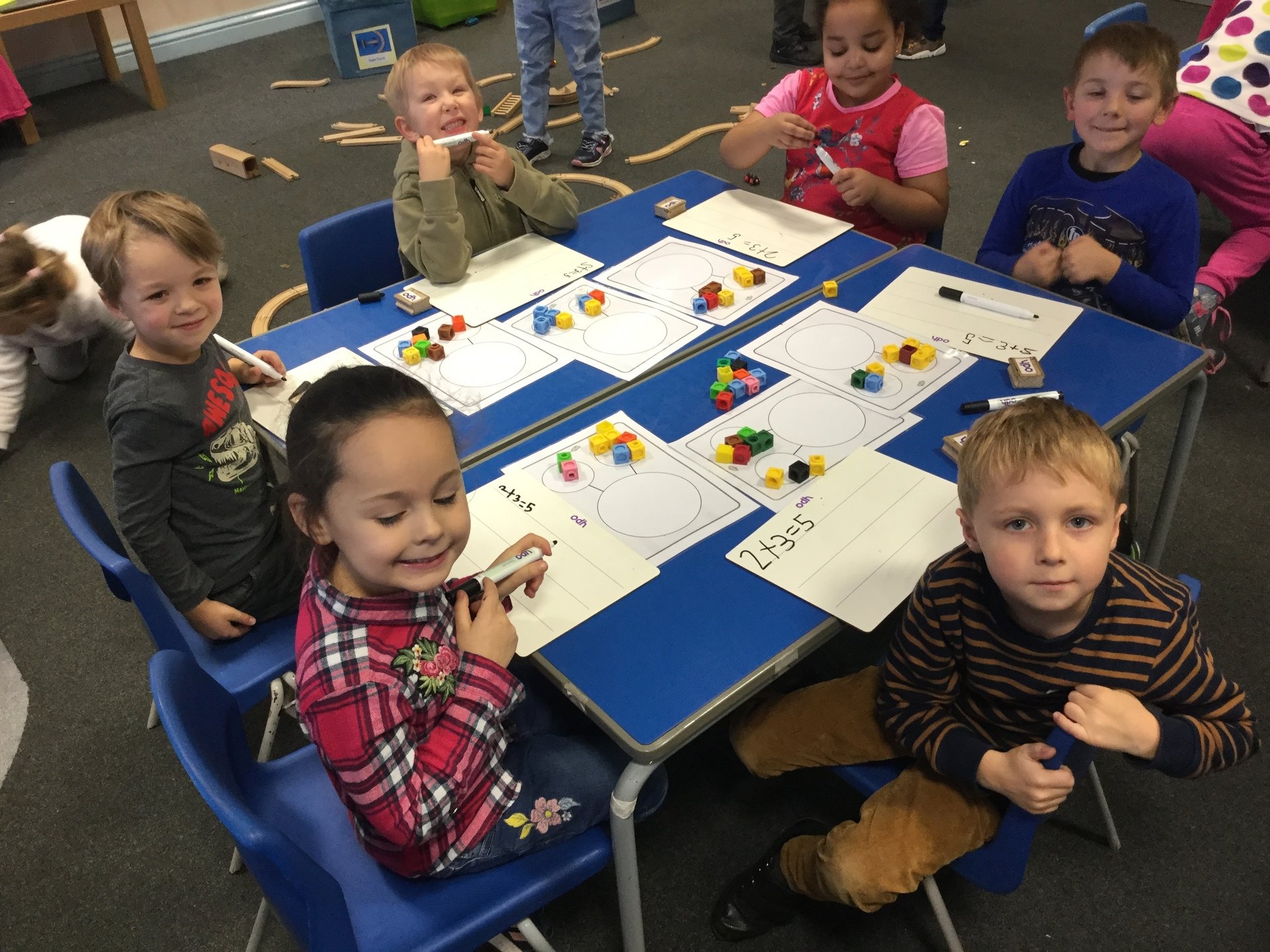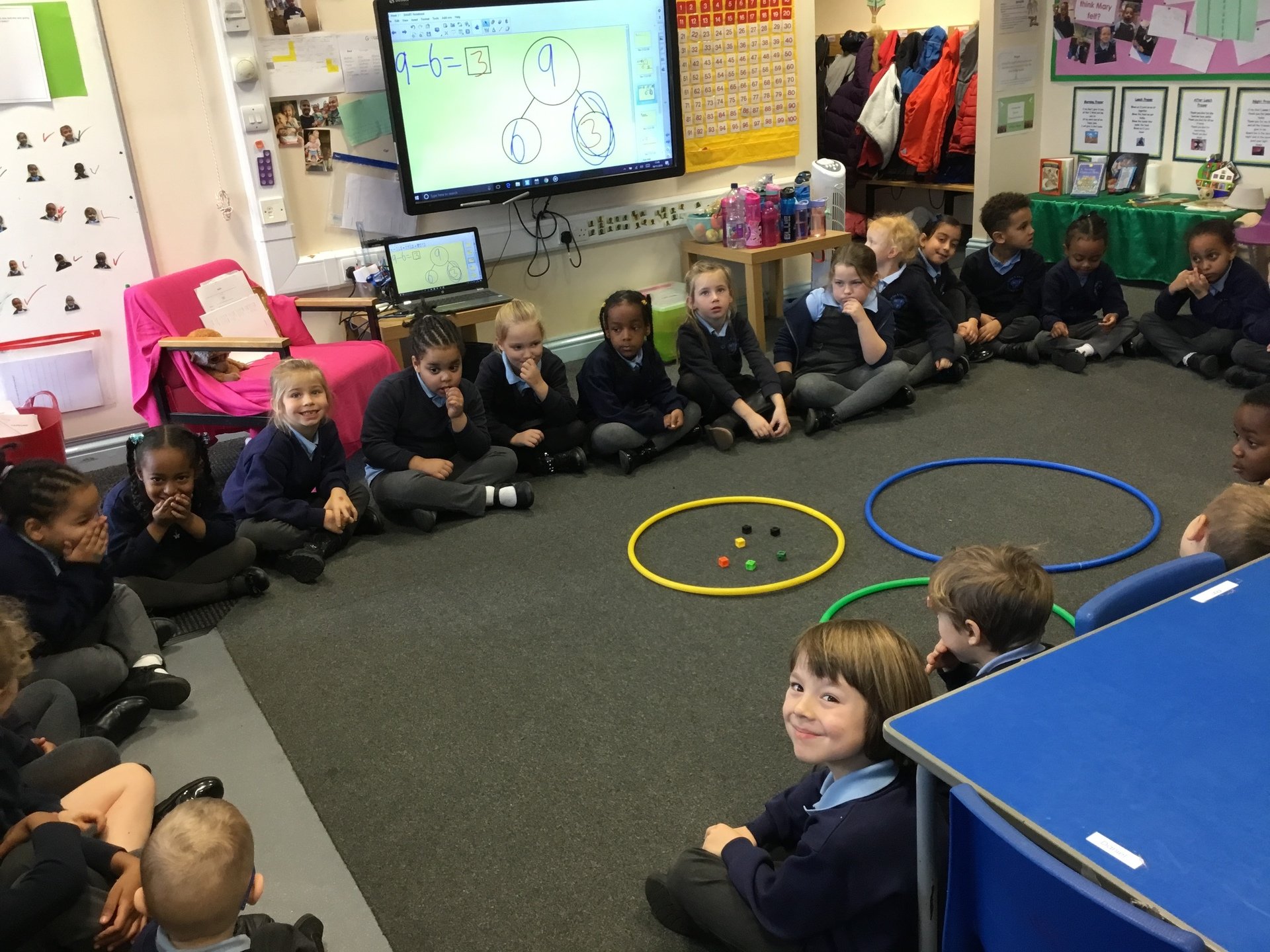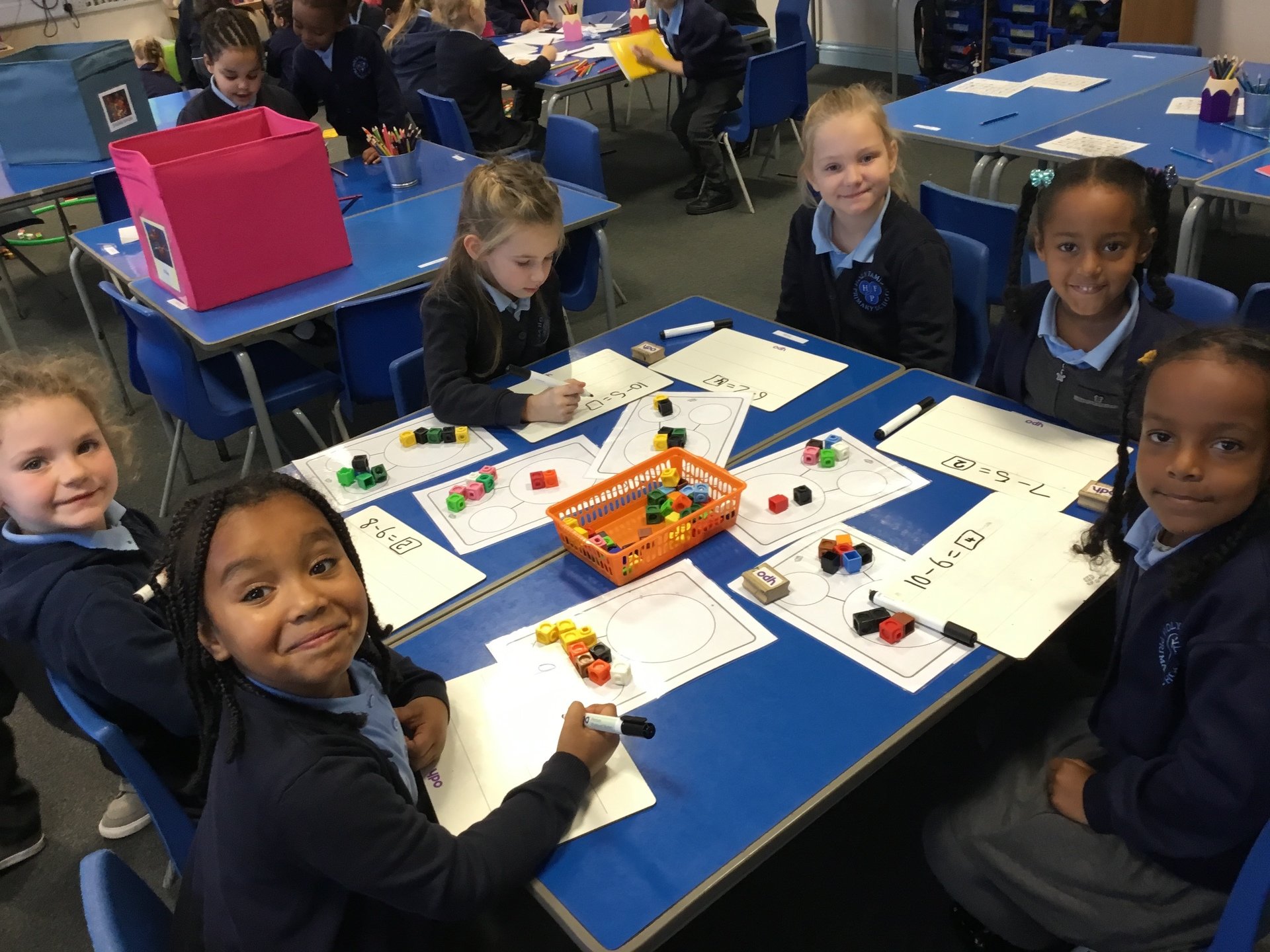 In December we celebrated the story of The Nativity. We worked with Year 2 to put on a wonderful show!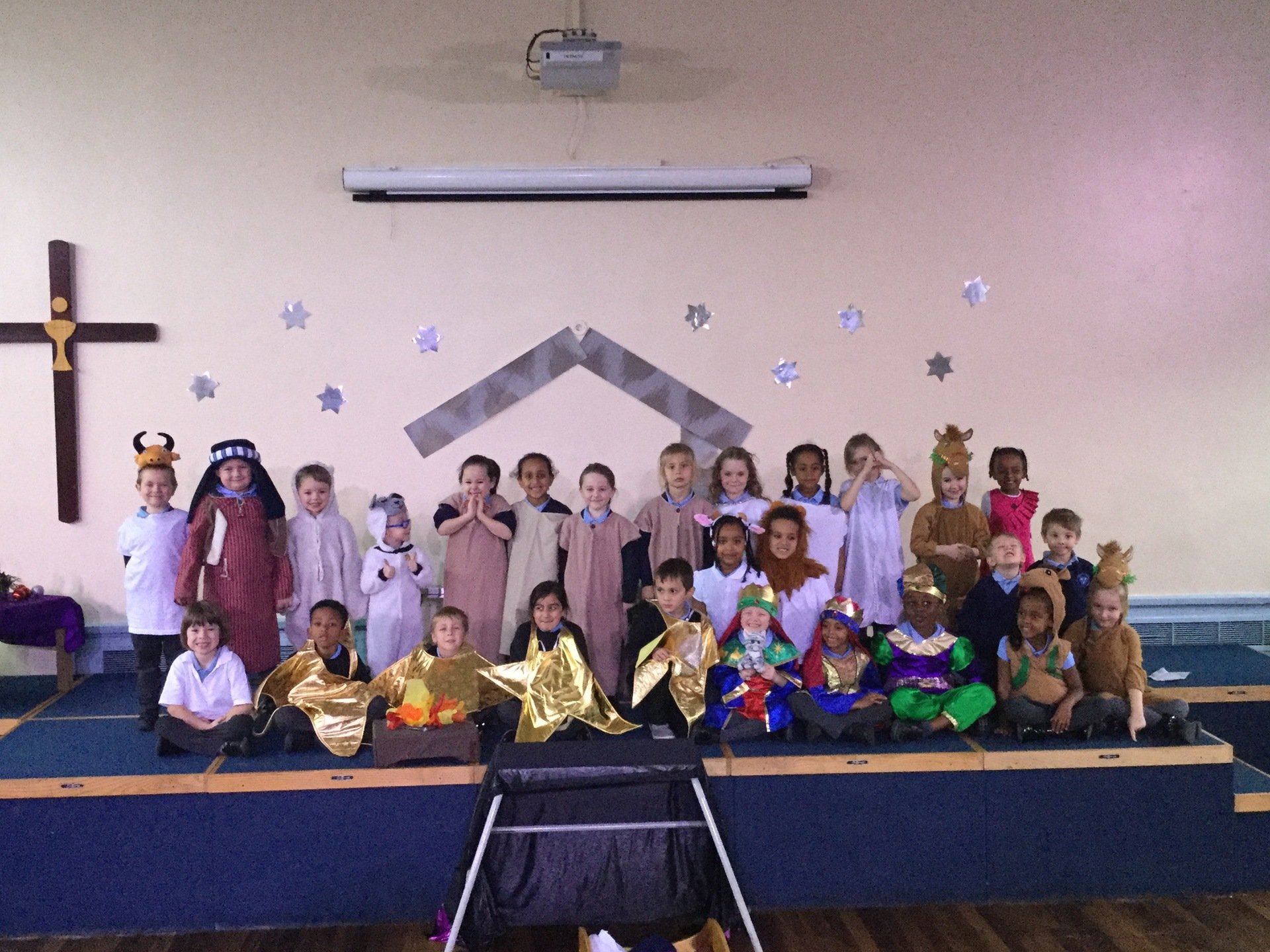 W/C: 4/11/19
This week we started our History topic of The Gunpowder Plot. We have been looking at home Guy Fawkes clothes were different to what we wear now and how different life was in the past. We have also been imagining the conversations The Plotters had about how they get the gunpowder into the Houses of Parliament.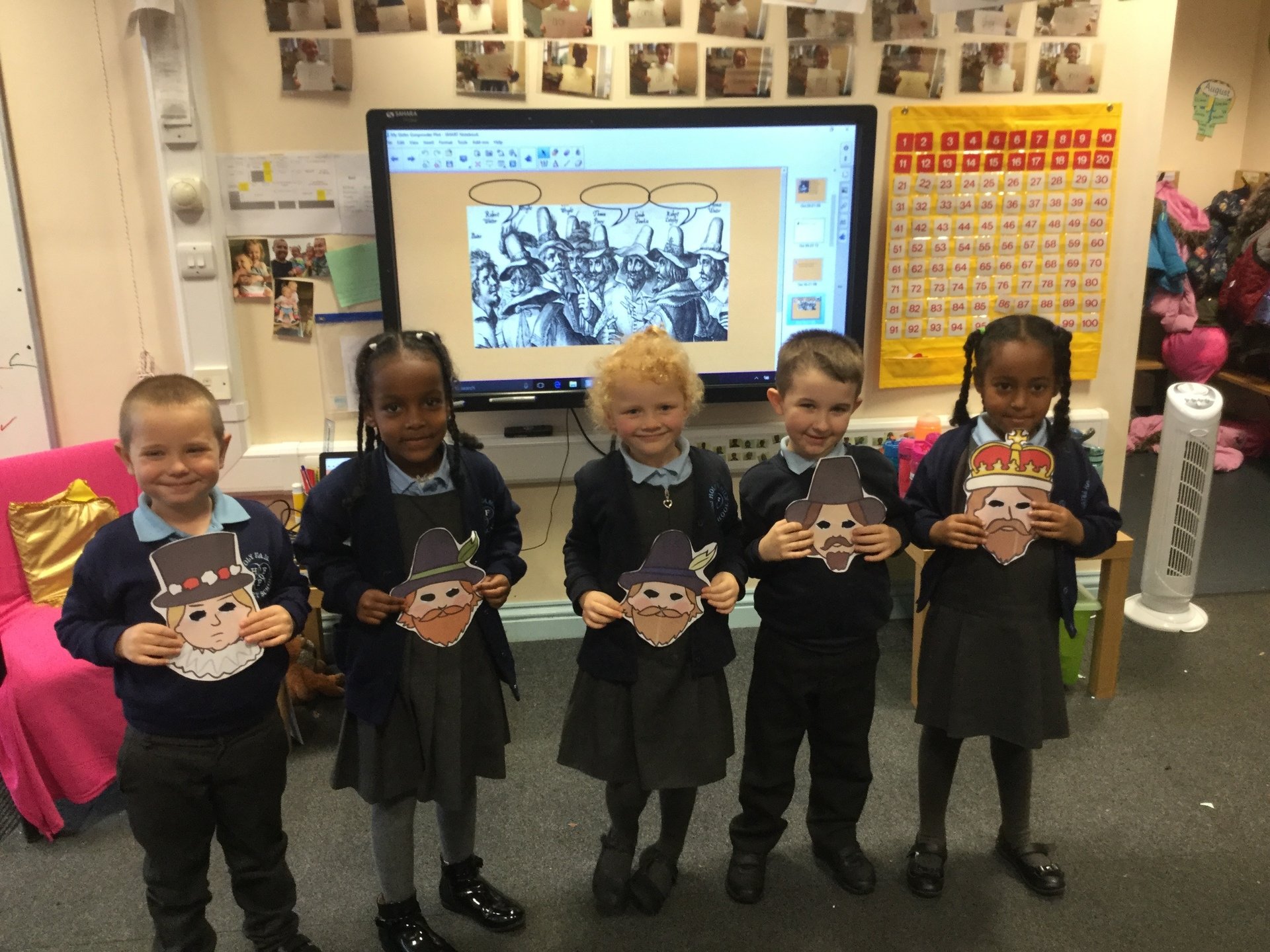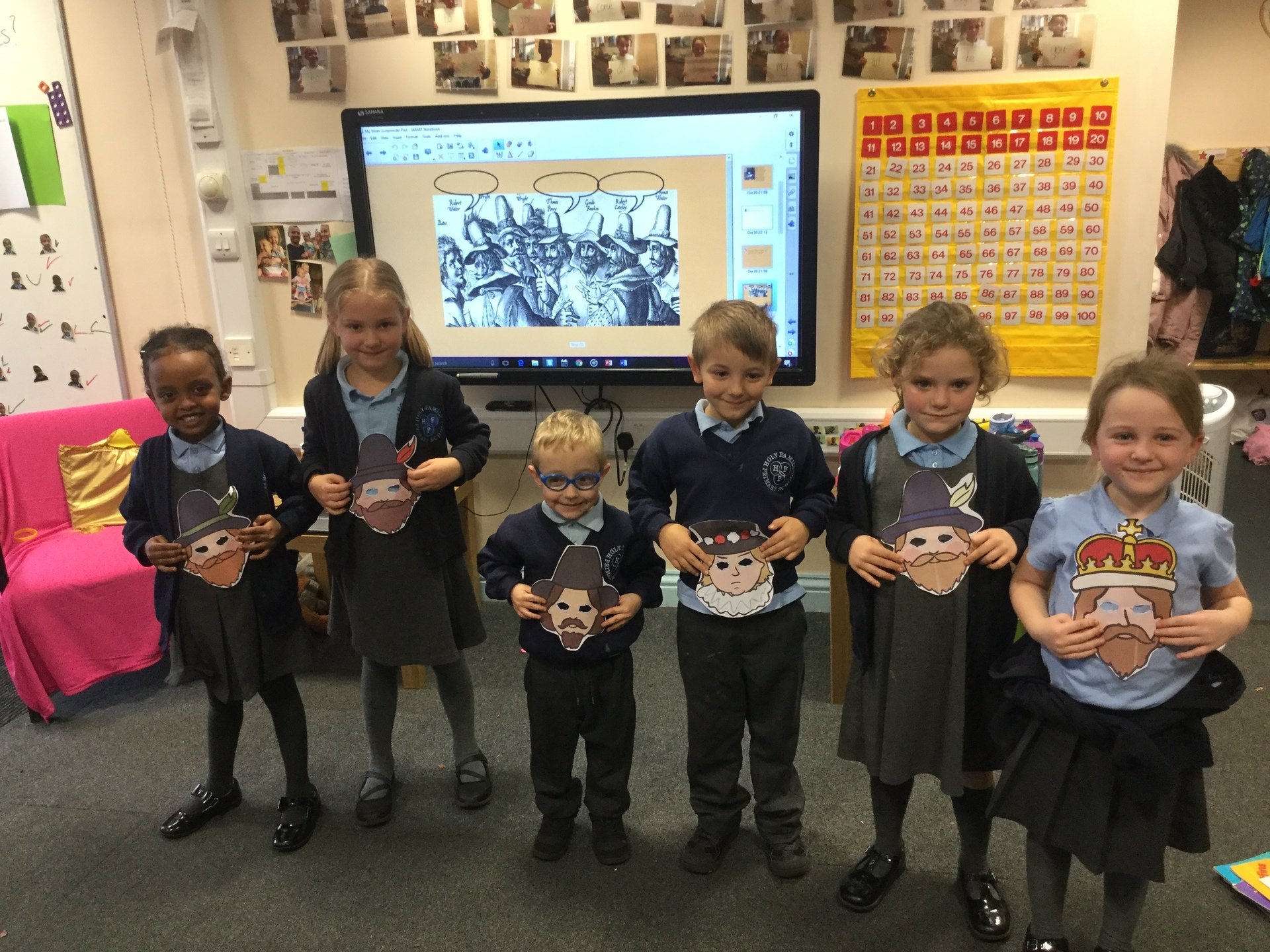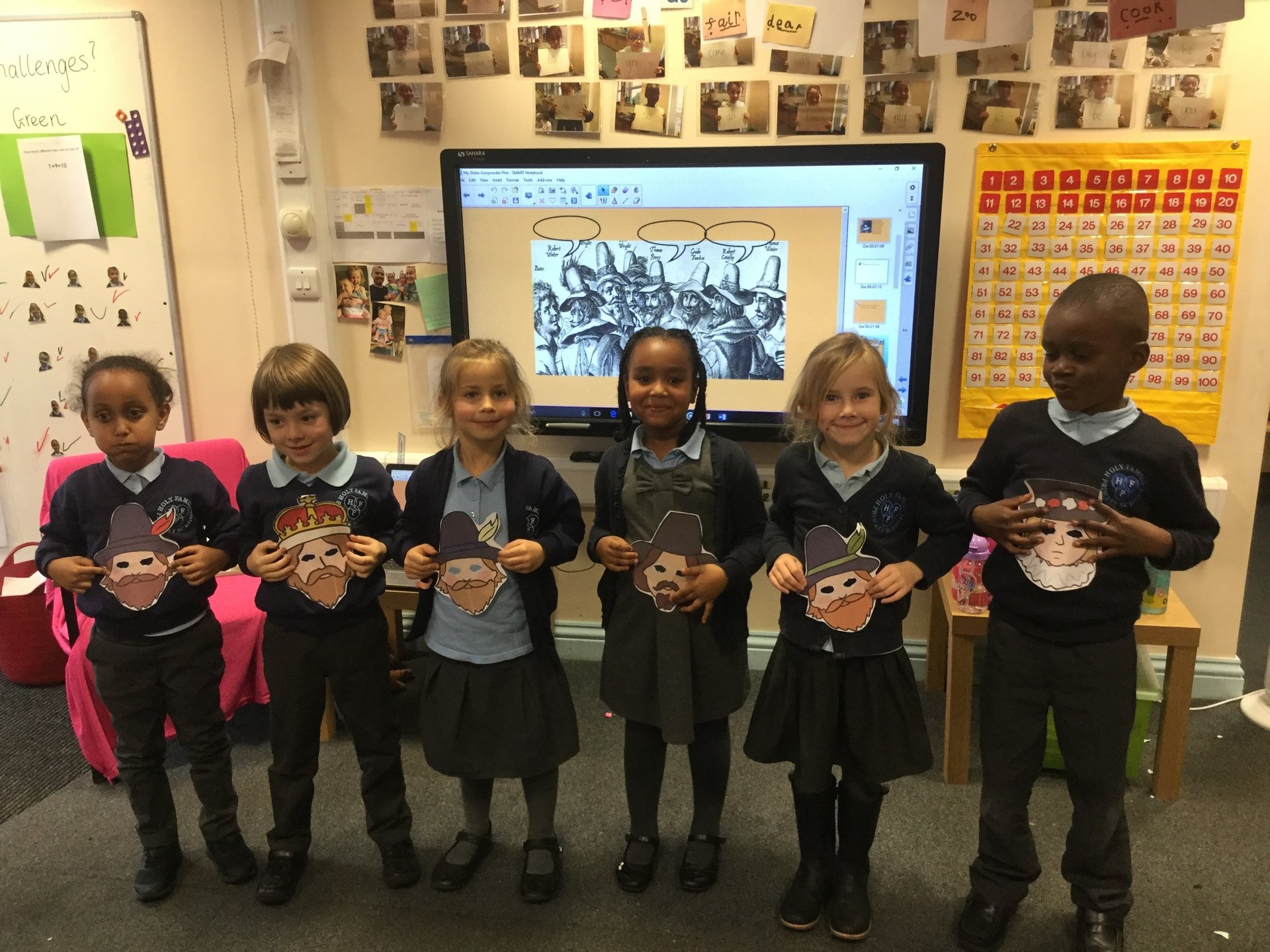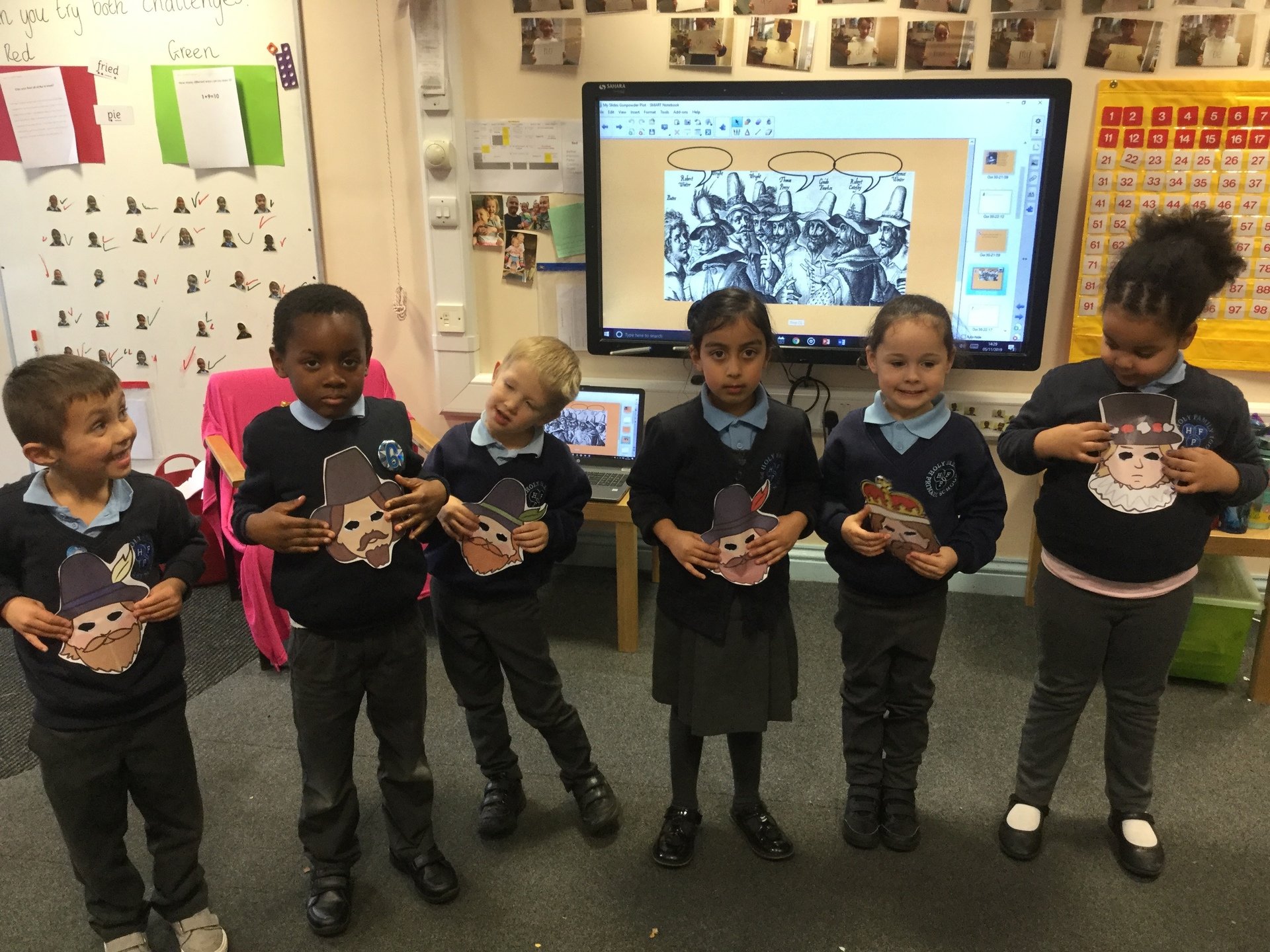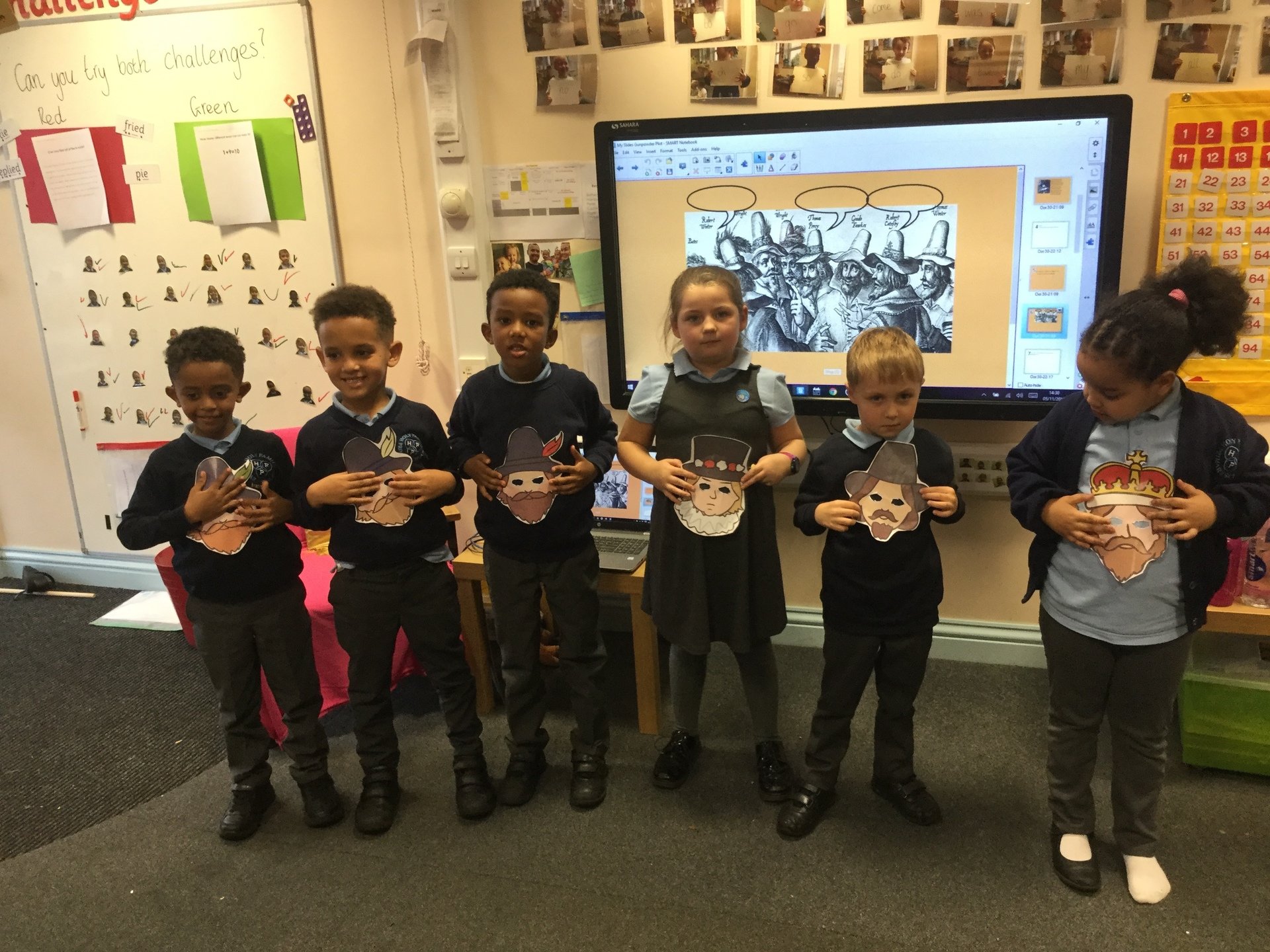 Forest Week
We all loved this week and really enjoyed being outside and getting nice and messy!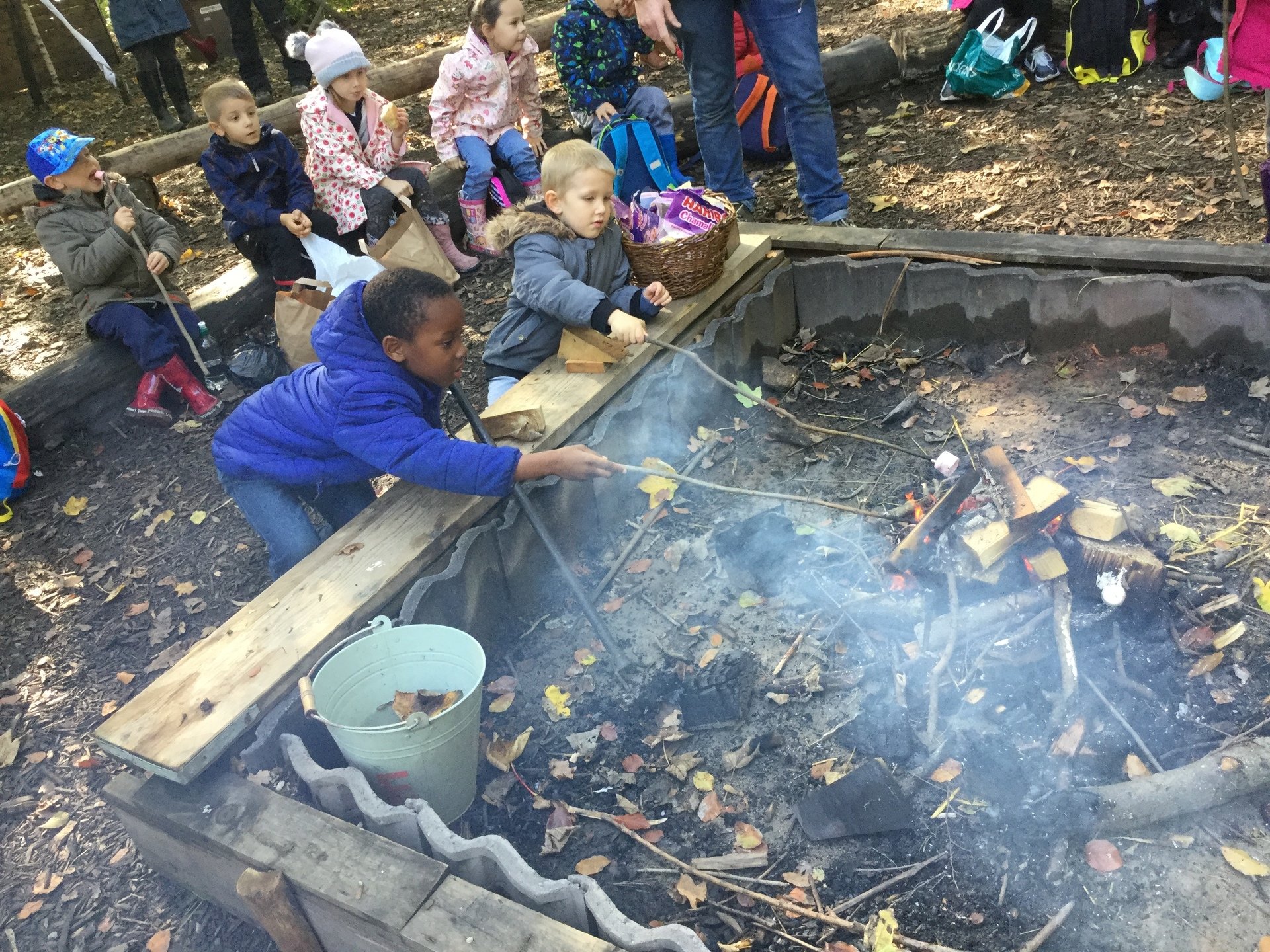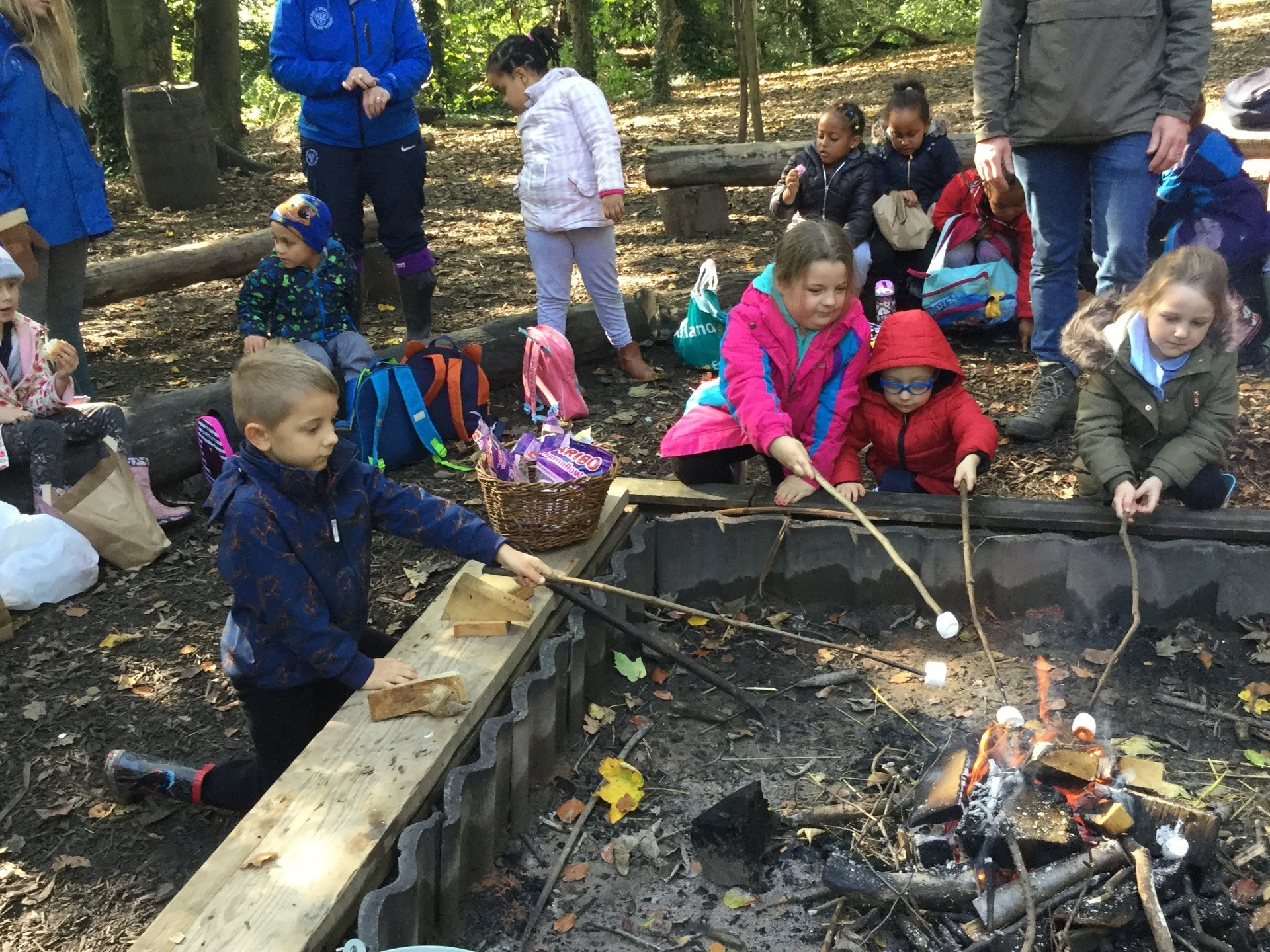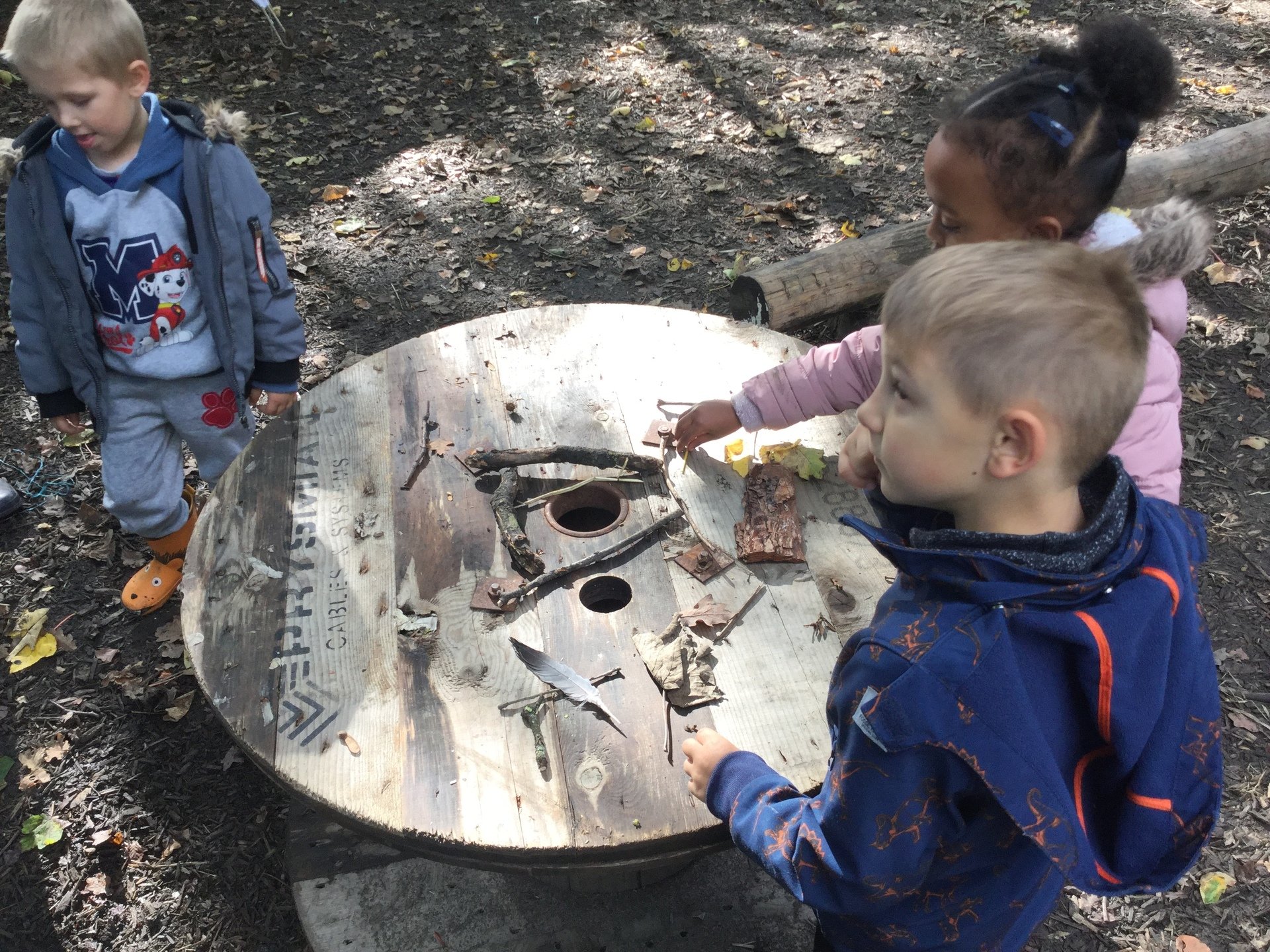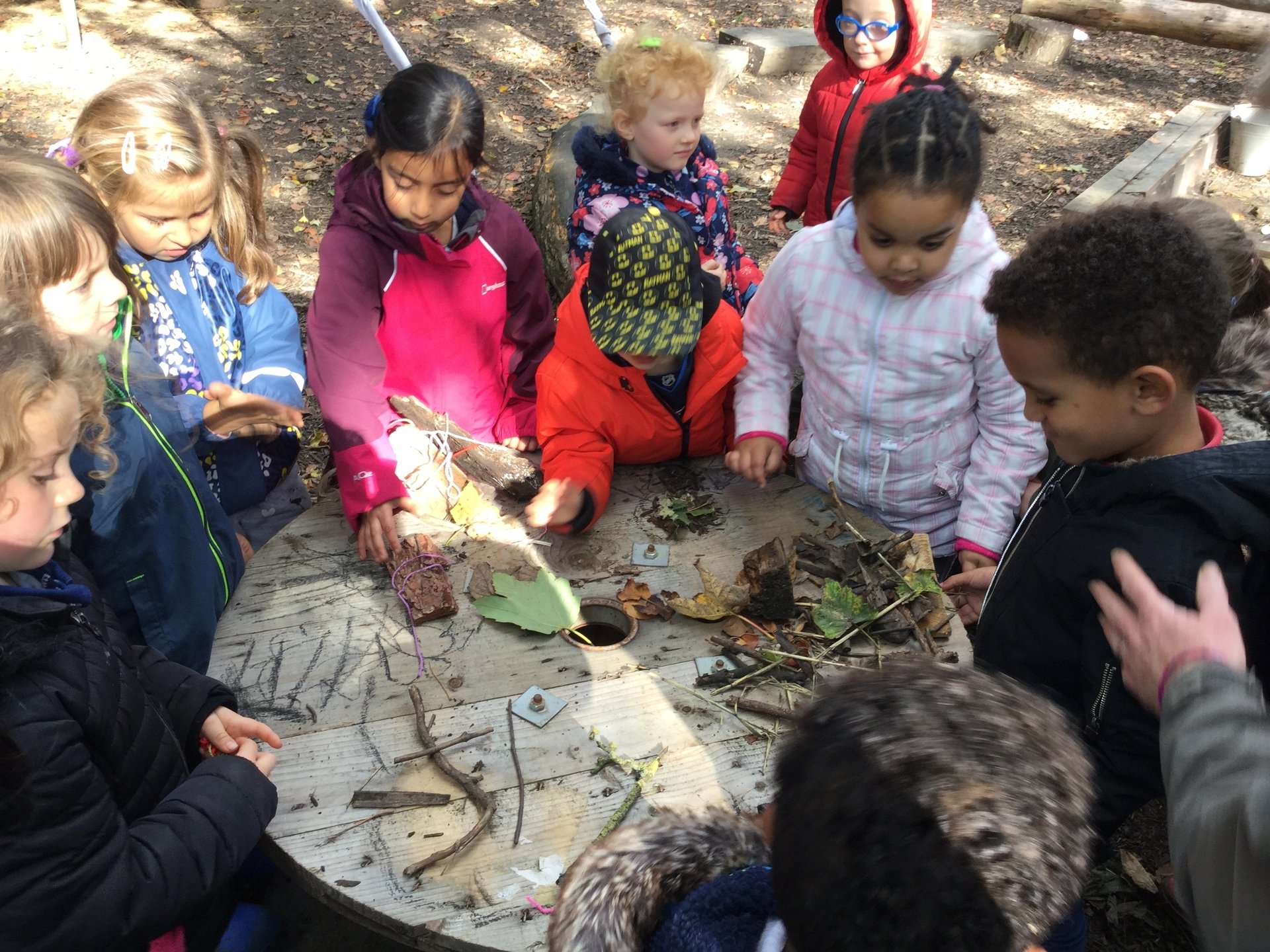 W/C: 14/10/19
This week we explored the words 'whole' and 'part' in maths. We started by looking at whole bananas and then chopped them into parts. We then got to eat them all up which was very yummy. We then moved on to explore how numbers can be a whole and then can be chopped up into parts.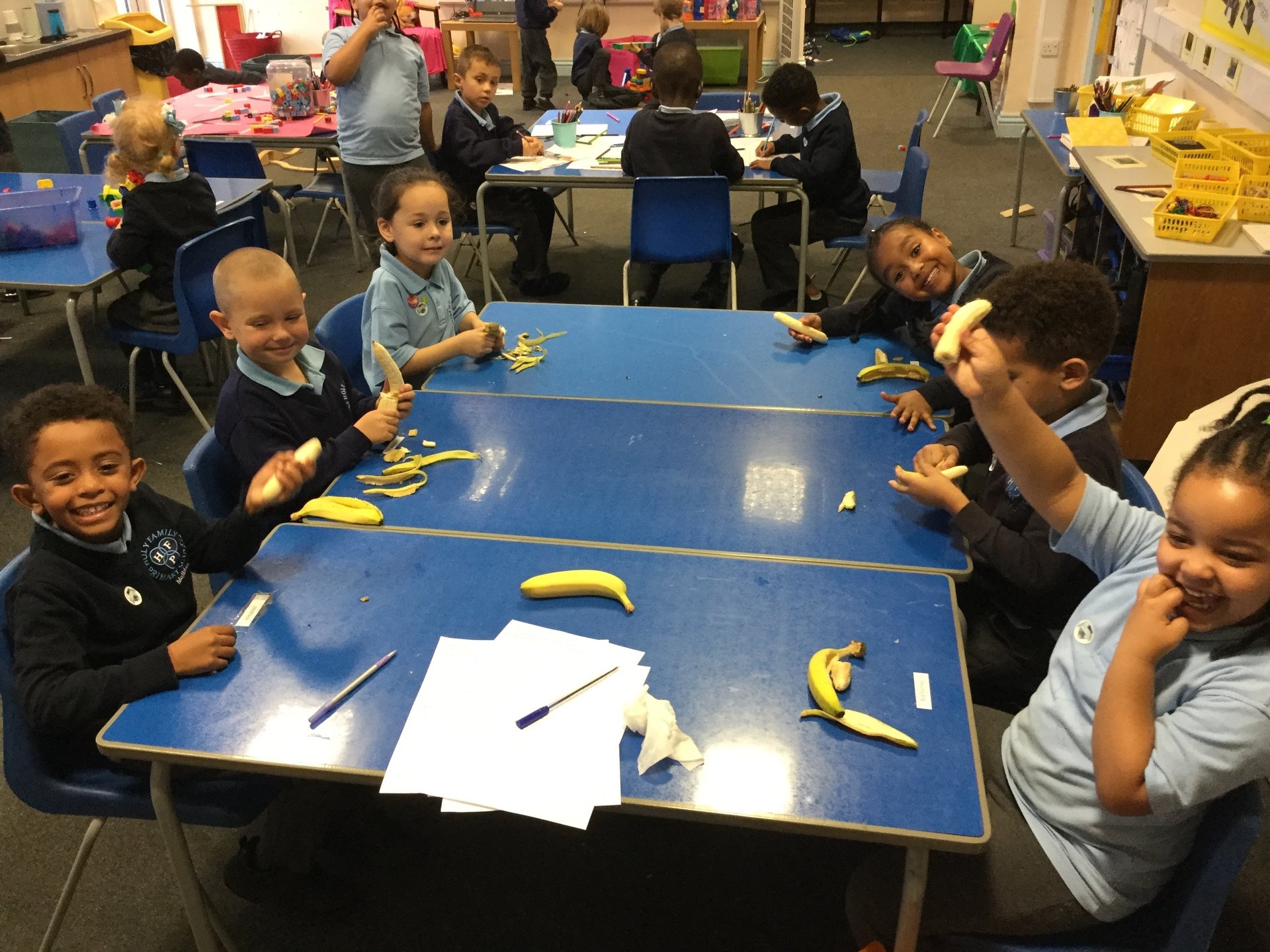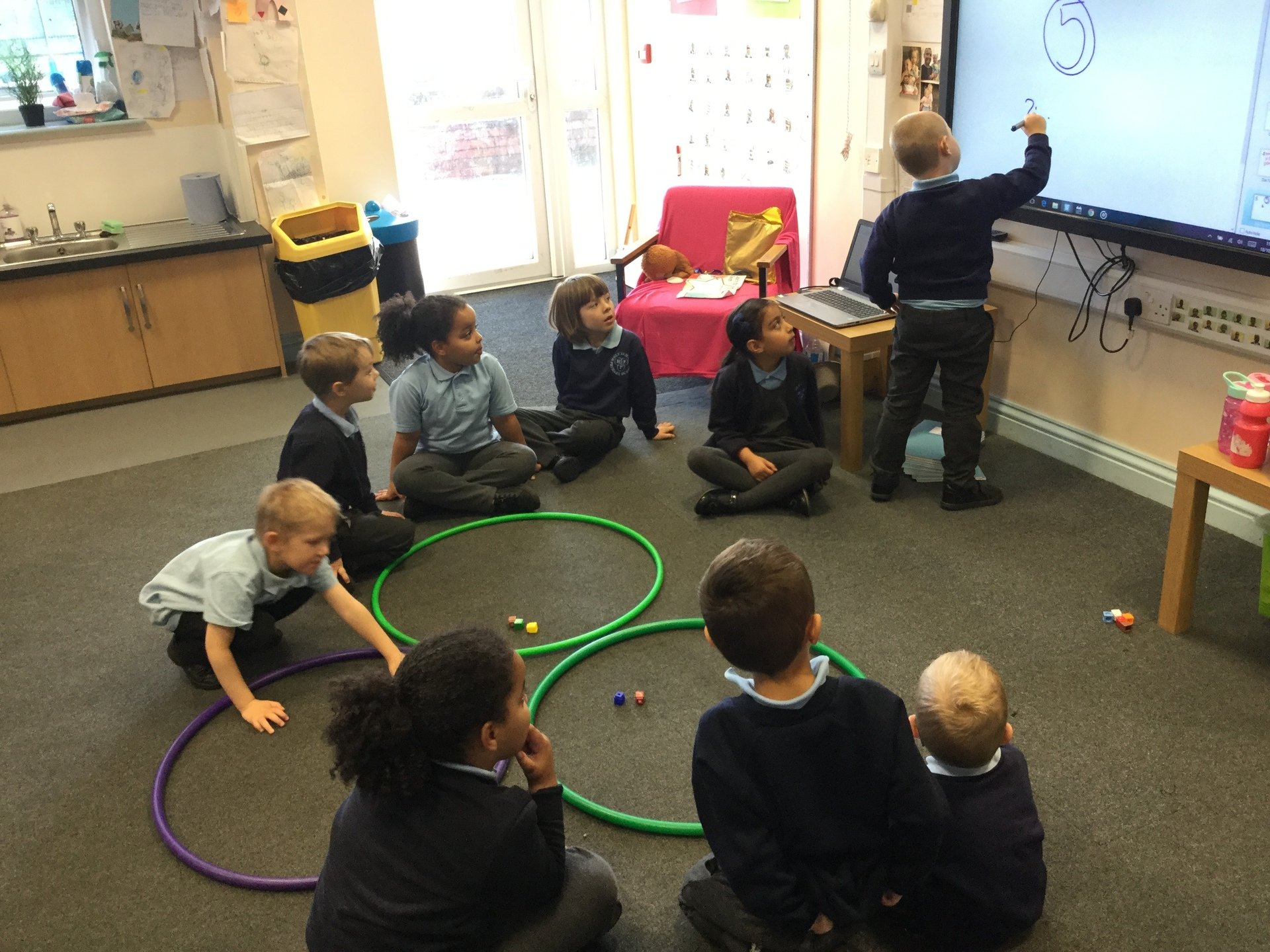 W/C: 30/9/19
In R.E. this week listened to the story of Adam and Eve. We really enjoyed listening to the story and then tried lots of different activities to help us discuss the story. We spoke a lot about making the right choice after this lesson!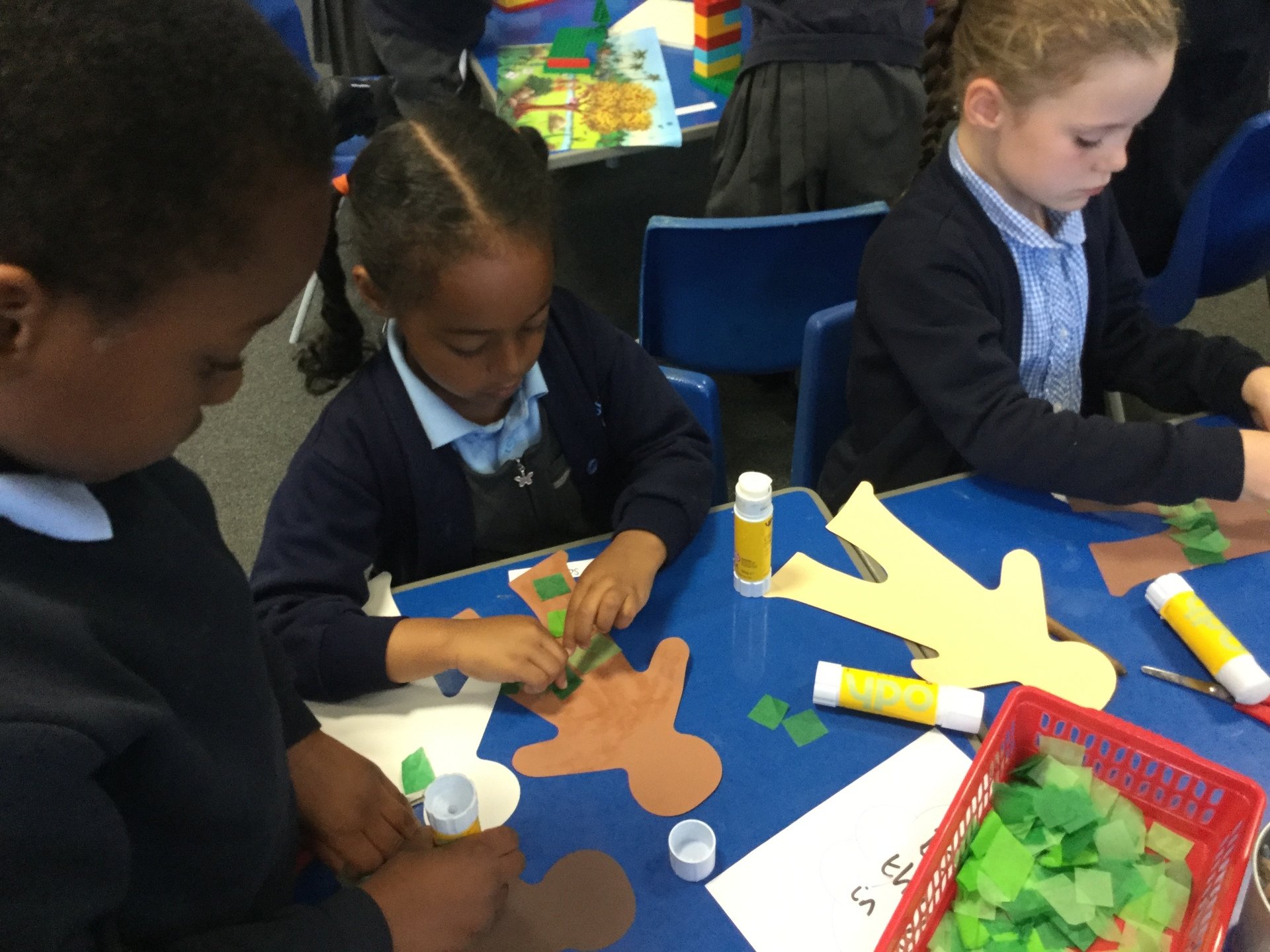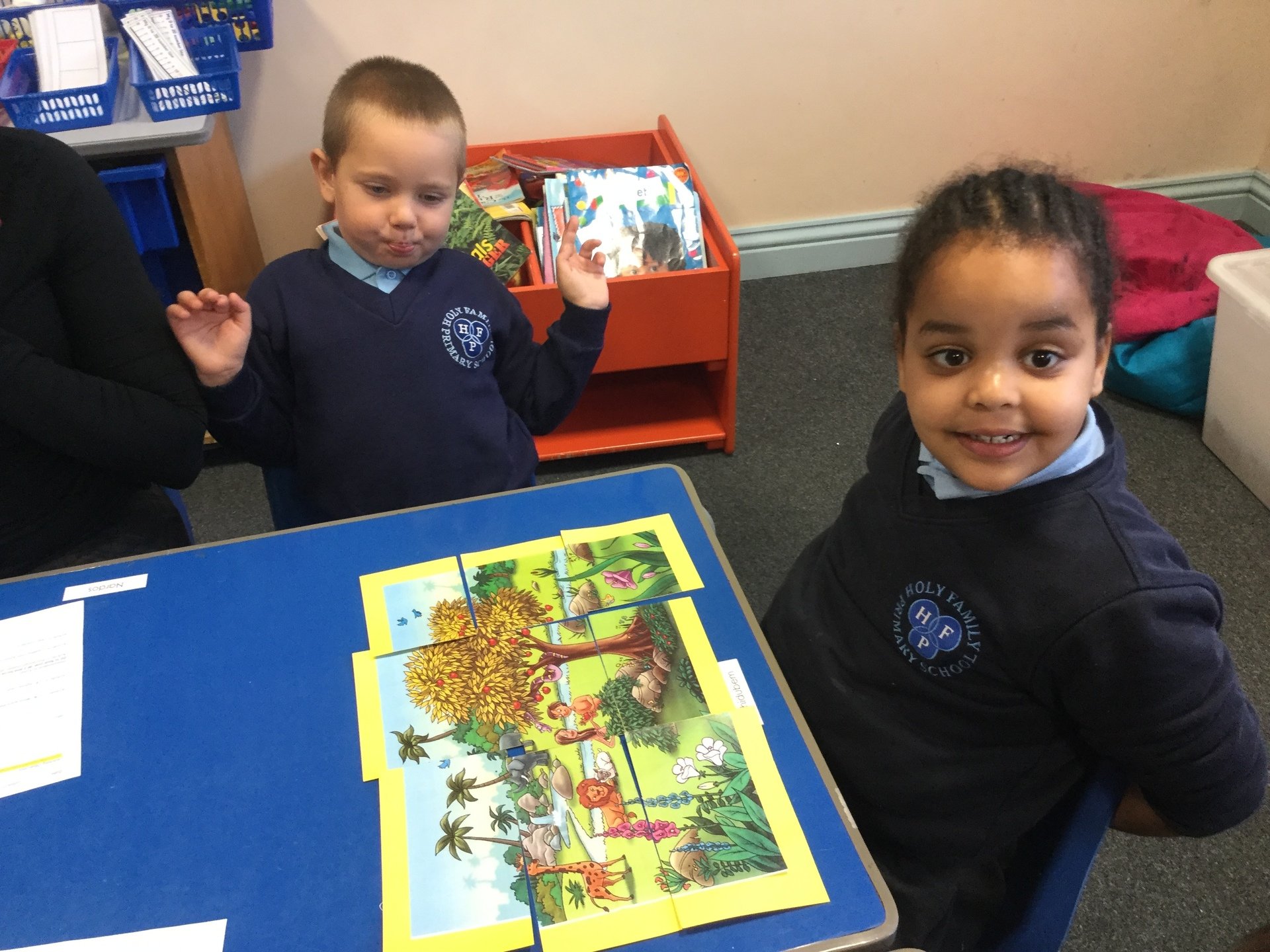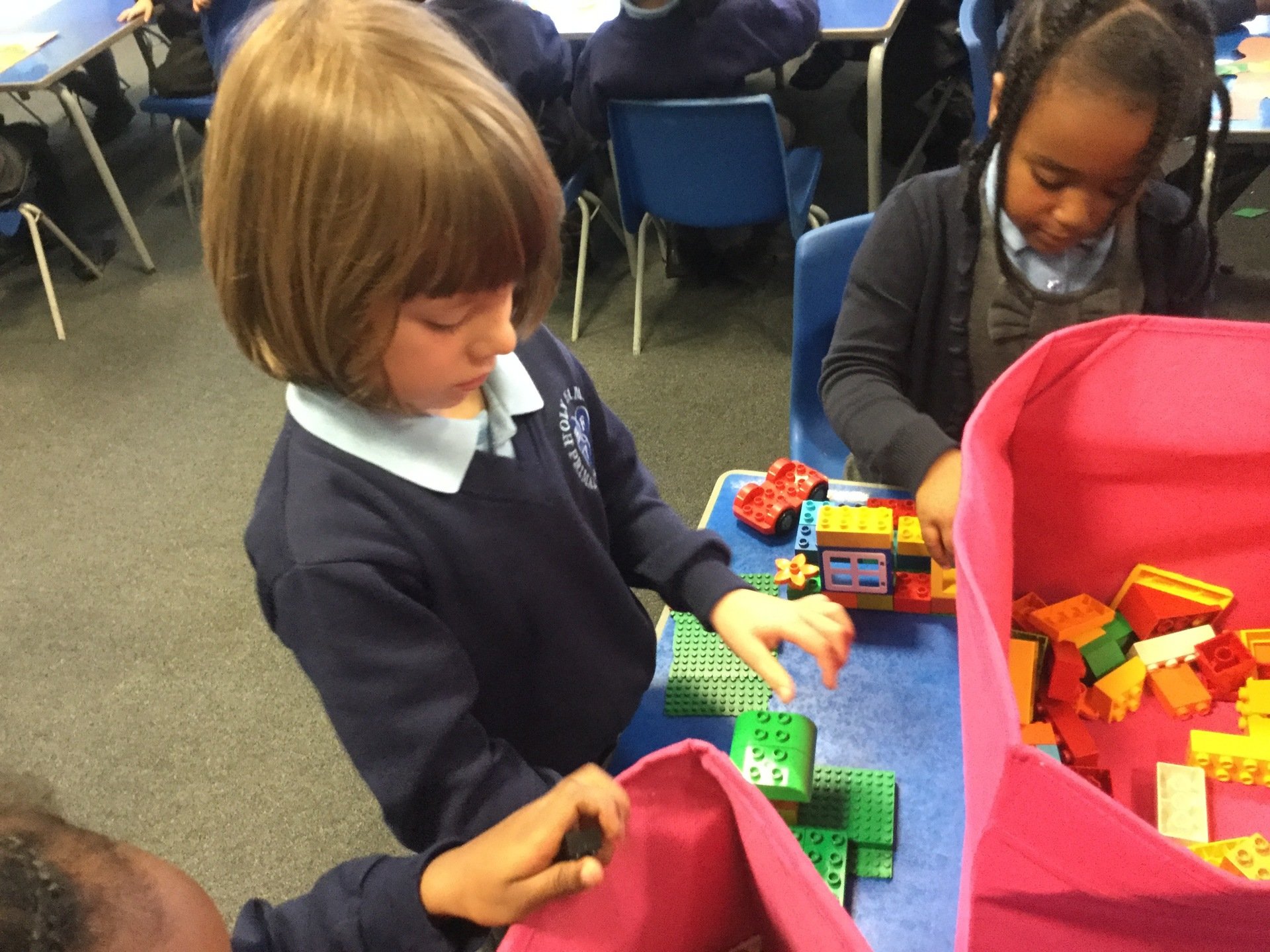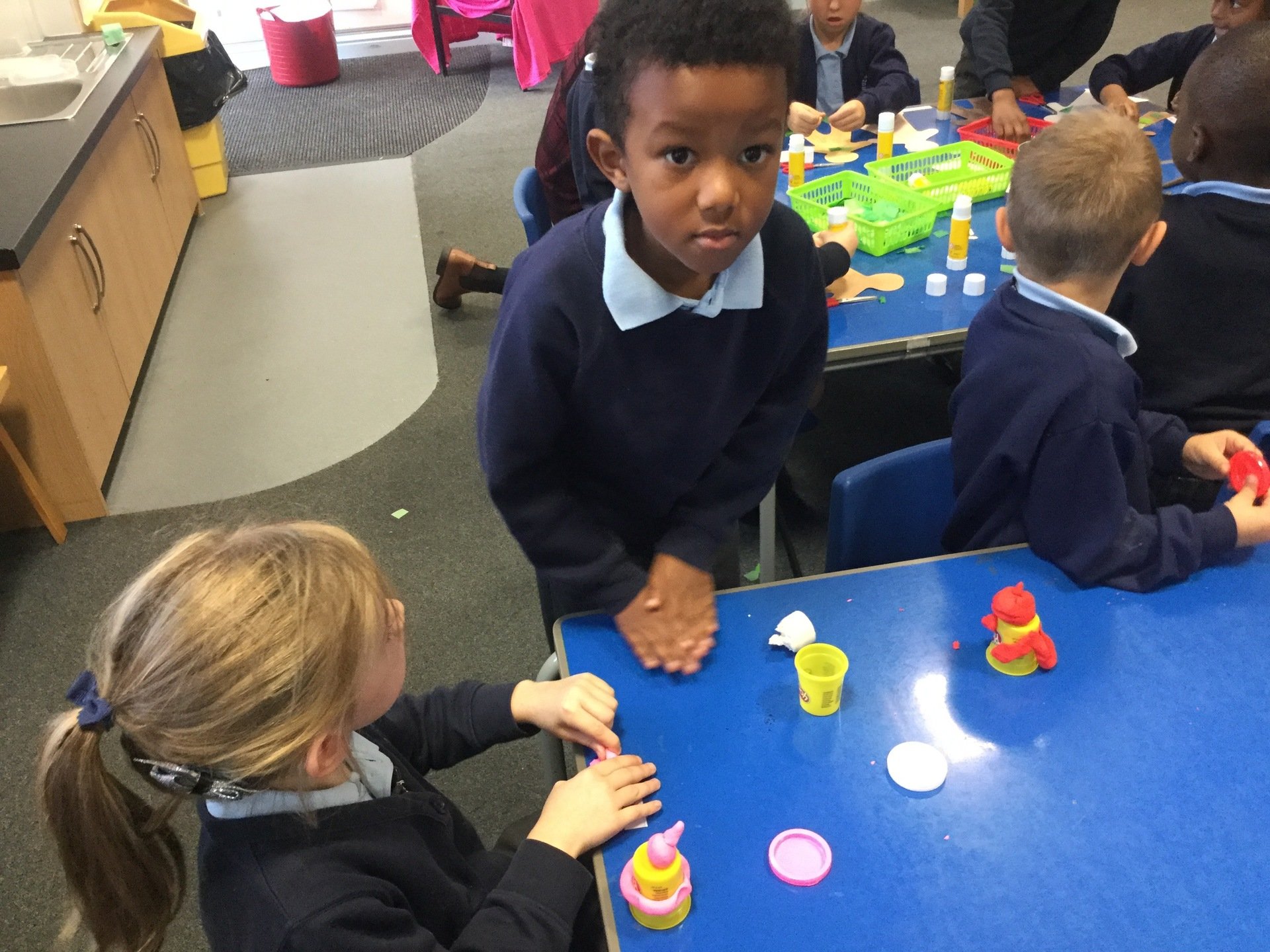 W/C: 23/9/19
This week we had to select the correct tools to make Over Night Oats as a healthy breakfast. We had to use the right size spoon and pour the correct amounts in. We put them in the fridge overnight and ate them the following morning.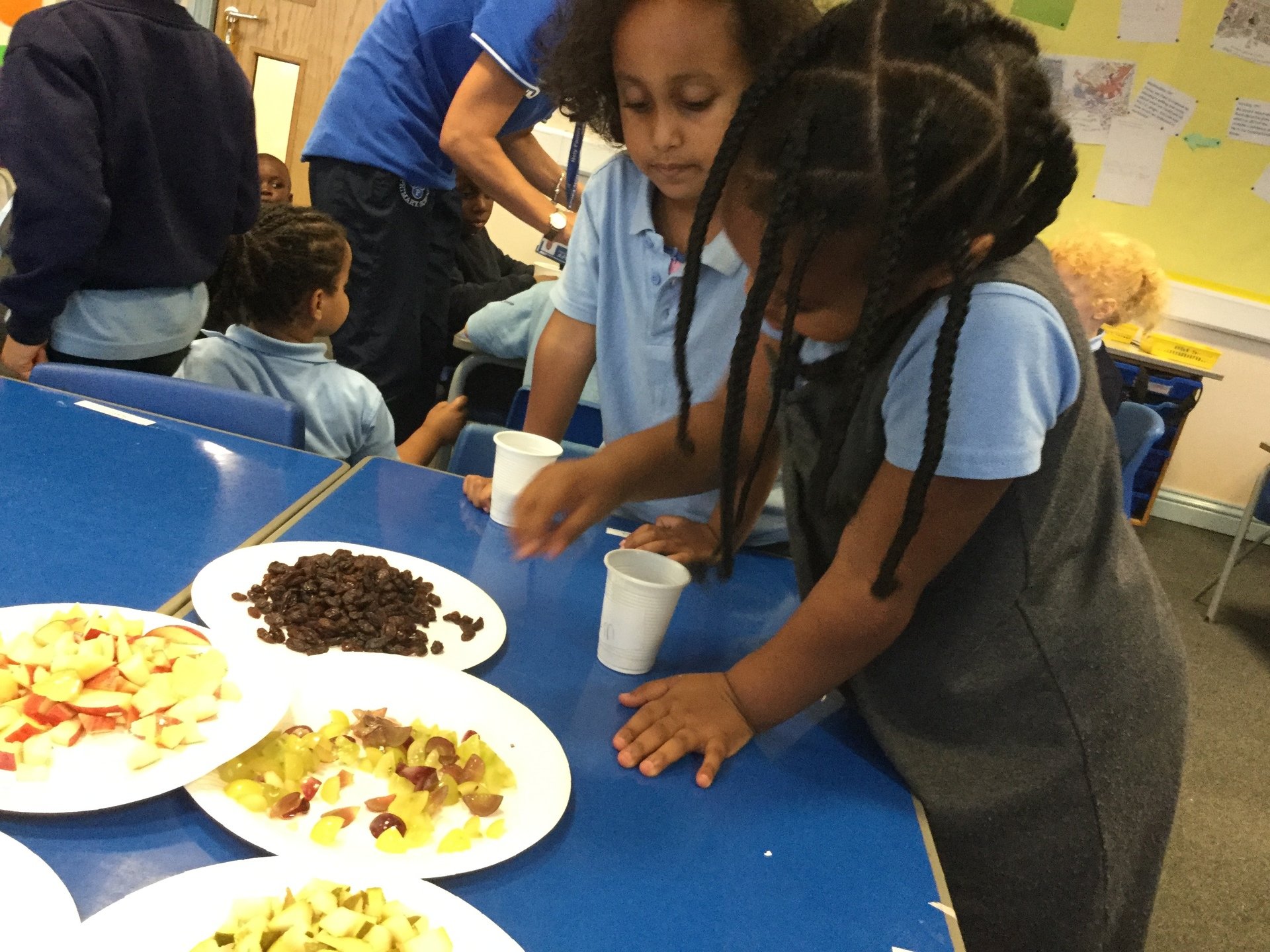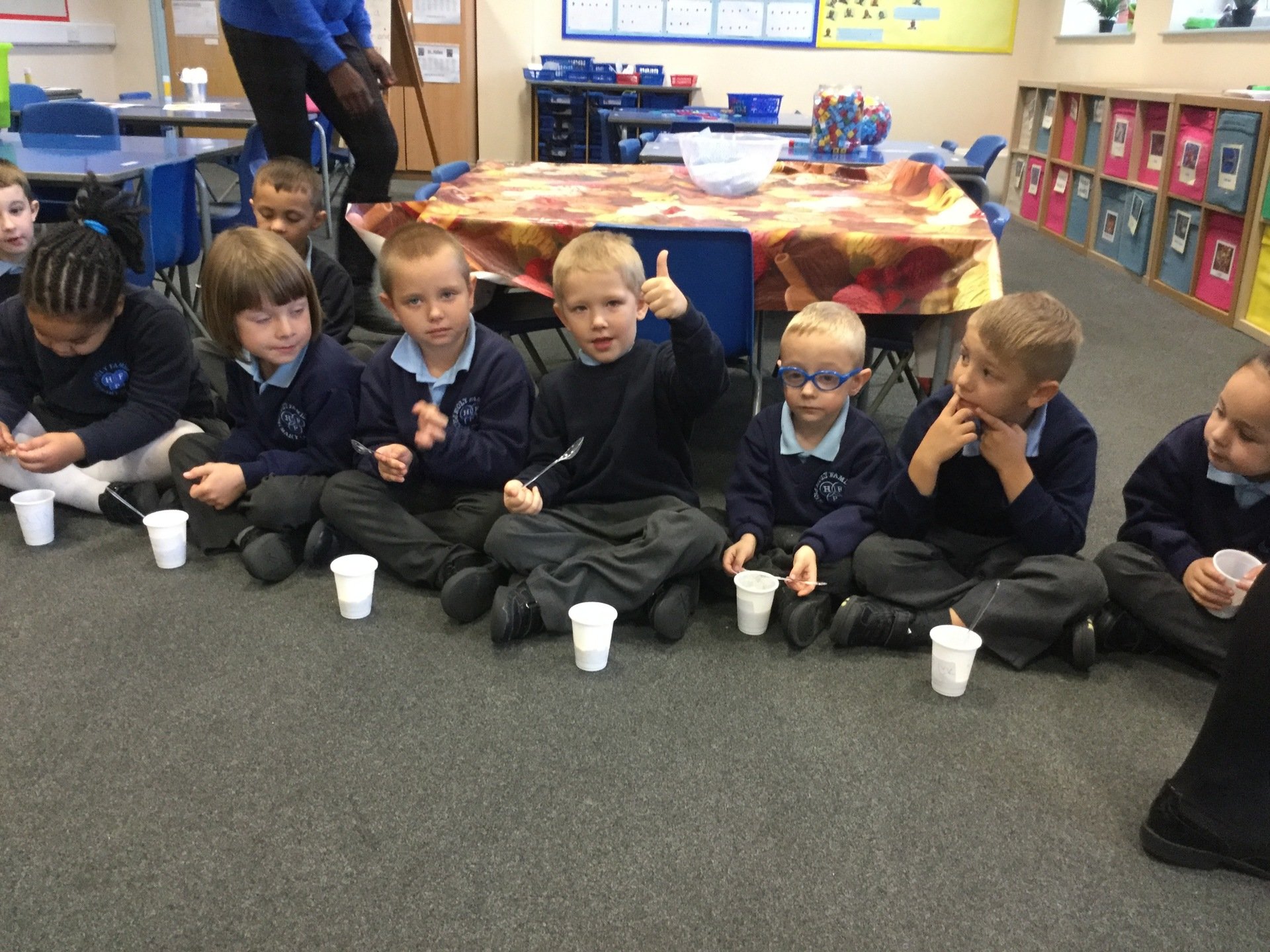 W/C: 16/9/19
If you have any maps at home that you are not using we would love to borrow them! They will help us with our Geography work.
W/C: 2/9/19 This week we have spent some time sorting and organising objects in Maths.