Welcome to Year Five!
Teacher: Miss Caulfield
Support Staff: Mrs Merdani and Miss Pickard
Welcome to our page!
Here we will share pictures and information about some of the interesting things we have been doing in class.
We hope you enjoy looking at what we've been up to!
Home Learning
Please see Home Learning tab for more information.
Friday 13th March
Science week - Our Diverse World!
As part of Science week and exploring 'Our Diverse World' we have been looking at what an invertebrate is and the habitats they live in. Our task was to create a 'Invertebrate Hotel' for our chosen insect. Before creating our hotels we explored the school grounds to find as many insects we possibly could and to identify where these insects lived. Using the materials available, we then created our 'Invertebrates Hotel' and placed it somewhere around school. Next Friday we are going to go back and visit our hotel to investigate whether any insects are living/have been living there.
We are all excited to see if our hotels have had any customers!
Thursday 5th March
WOW! What an amazing week we had for World Book Day!
Throughout the week we have completed some fantastic activities which were all related to World Book Day. At the start of the week we were lucky enough to be able to read our class book 'Who Let the Gods out' round a campfire with hot chocolate and marshmallows, as well as sharing stories in the library with our Year 1 buddies.
On World Book Day, we completed our silly sagas for the 'Ridiculous Writers' competition, took part in a World Book Day quiz, used our detective skills to solve a World Book Day Maths mystery and even had some quality time to read outside in the sunshine. Miss Caulfield and Miss Pickard were SO impressed by all the children's efforts they had put into their costumes for World Book Day. All of the children looked fabulous!
Take a look below at some of our brilliant costumes and what we got up to during the week:
4th March
French
In French we have been learning that eating well and taking exercise are necessary to be healthy.We wrote sentences stating likes/dislikes and made our own 'personnages de Lego'.
Friday 28th February
This week we have experienced a trial run of 'Now Press Play' which is an audio resource that engages children in the curriculum through emotion, imagination and movement.
So far we have explored Ancient Greece, recapped our French listening skills and looked at story highlighting how to keep safe online and the dangers of talking to a stranger online.
14th February
French
Joyeuse la Saint Valentin.
We had lots of fun today writing poems about St Valentine's Day.
Wednesday 5th February
As part of PSHE we have been focusing in depth about online safety in class and through workshops. Year 5 have taken part in a workshop called 'Friend:Unfriend' which explores the online world and social media, examining the positives and negatives of our technological lives. The children worked so hard all day and took ownership of their learning through producing a performance at the end of the day to demonstrate what they had learnt. We hope you enjoyed watching our performance and learnt both the positives and negatives of our online world.
We would invite you all to sign up to the 'Safer School App' which is a fantastic resource filled with lots of useful information about keeping children safe online.
Tuesday 11th February
This week, the NSPCC visited our school to deliver an assembly on speaking out and staying safe. Two representatives from the NSPCC came to Year 5 to complete further work with the children, building on their knowledge and understanding of abuse and neglect and how they can always speak out if they are worried. We had a lovely afternoon building upon our knowledge and even had a special visit from the Speak out and Stay Safe mascot, Buddy the speech bubble!
Thursday 30th January
Today, D-Side Dave paid us a visit to teach us about solvents and the dangers/effects of solvent abuse. We learnt about all the different types of solvents and what symbol to look out for to identify a solvent. During the session, we took part in a little experiment which demonstrated how the effects of solvent abuse can be random and unpredictable, as you never know how much you are inhaling and what it can do to your body. The children had to line up and were each given a deodorant canister, they were told that each person had committed solvent abuse and due to the effects one person had died from it. One at a time, each child had to remove their lid and if theirs contained a black cross inside they were the person that had died. This experiment taught the children the damaging effects solvent abuse can have upon the body.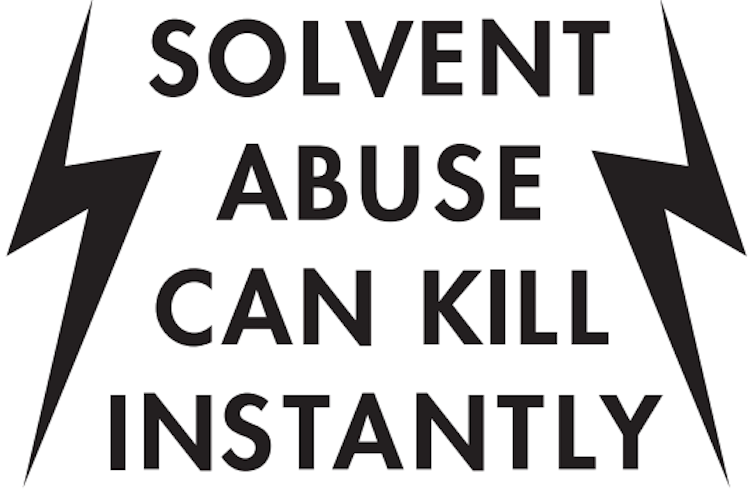 15-17th January
We had an amazing time at Castlerigg Manor! Here are some of our photo memories:
Monday 9th December
French
In our French lessons,we have been learning about Christmas traditions in France and England.In today lesson we made our own Nativity Scene and performed a short drama in French.
Joyeux Noël et Bonne Année à tous!
Friday 6th December
This week in RE we have been learning about The Exodus and God's Covenant with Moses. In groups, Year 5 have been working hard to recreate the story of Moses through dance and drama. We used a song from the Prince of Egypt. Take a look at our performances, we hope you enjoy!
Wednesday 27th December
In music this week we have been creating our own Christmas versions of the Harry Potter puppet song. Here we are performing our songs:
Monday 2nd December
Igor has been extremely busy at the weekend baking a binary bracelet. He has used a binary code in the Science Journal to write down his first initial on the bracelet. He has also created some superb instructions if you would like to make one too.
Friday 15th November
Year 5 having fun performing 'Shake It Off' by Taylor Swift.
Monday 11th November
French
Le jour du souvenir
Today in our French lesson we have been exploring some vocabulary related to Remembrance Day.We looked at the cultural background of the French bleuets and the UK poppies and wrote prayers to remember people who died in the war.
Tuesday 5th November
What a fantastic day we have had at Eden Camp today! Year 5 loved exploring the huts and finding out all the interesting facts about WW2. We also got to see a puppet show, listened to some WW2 music and laid our Remembrance Rocks at the memorial.
Here are some pictures of us having fun:
Monday 4th November
Here is what we got up to today in Ballet!
Monday 4th November
Year 5 have had a very busy first day back! This morning we created our designs for our Remembrance Rocks and wrote prayers thinking about all those people who had served in the war and made sacrifices to maintain our safety and freedom. Here are a few examples of our designs:
Wednesday 23 rd October
We had some fantastic pumpkins brought into Year 5 this week for the competition. Well done to Tommy who won a prize for being a runner up!
Monday 21st October
Today, we had a visit from D-side Dave. He came in to speak to us about staying safe online.
Monday 14th October
French
Some lovely work from Year 5 today.
We have been looking at similarities and differences in the high street, at home and in France.We looked at the function of words in a sentence, identified the position of adjectives and prepared a short presentation describing the high street.
Friday 11th October
Today Year 5 have been to Fanwood Campsite, as you can see from the pictures we had lots of fun and got very, very muddy! We took part in lots of activities including making animal houses, the climbing wall and the mud trial. We were also very lucky to enjoy a hot chocolate and biscuit!
Thursday 10th October
Thank you to Katelyn and Charlize who led our Collective worship today. Well done girls!
Wednesday 9th October
We have had an amazing time at Green Moon today as part of forest week. We had lots and lots of fun orienteering in the forest! We were spilt into groups and had to work together to find 11 letters which were dotted around the forest, then we had to unjumble the letters and work out the word. Well done to the winning team who managed to work out the word was 'Marshmallow'. After running around we warmed ourselves up by the fire and got chance to toast and eat some yummy marshmallows.
Tuesday 8th October
Our Collective Worship today was led by Markh and George. They delivered a fantastic worship which demonstrated how much planning and preparation they had put into it. The worship was based on the fruit of the spirit, we had time to reflect on how we show qualities such as love, kindness and gentleness. Going forth Year 5 are going to spread love and kindness to everyone.
Tuesday 8th October
Today, we had a debate in our tables about a scenario in our Guided reading book 'Friend or Foe'. We had to think of reasons why David and Tucky should and shouldn't help the German soldiers. After our debate we created a conscience alley in which Charlie T and Markh had to listen to the reasons for and against the argument and decide what they would do.
Monday 7th October
Filip and Clara have been making some super science creations. Filip has been busy making fortune cookies and Clara has made a fantastic lava lamp. The children were blown away by their great scientific creations!
Wednesday 2nd October
This week we have had Chris and Chris from the BeCycling team in school with us. They have been working with Year 5 teaching them how to ride a bike and road safety skills they can use on the road. The children have had lots of fun and have learnt lots of new skills they can practise when riding their bikes.
Monday 30th September 2019
This afternoon, we had our first visit from the Northern Ballet team. Keisha, who is a dancer, taught us lots about our bodies and how to use them effectively. We had lots of fun! Here are some pictures of us:
Friday 27th September 2019
Olivia W has been very busy this week! She has taken home the Science book and created an amazing 'Jelly fish in a bottle'. Year 5 were very fascinated by her creation, so much so that Olivia was one of our stars of the week for her brilliant science work. Well done Olivia!
Tuesday 16th September
In Maths we have been looking at place value of numbers. We played a very fun game in pairs, where we had to roll the dice and make the biggest 5 digit number. The person who made the biggest number was the winner. Here are some pictures of us playing:
Thursday 11th September
Today, we had our first Music session of the year with Miss Lee. We had lots of fun as you can see in the video!