Teacher: Miss James
Support Staff:
Mrs Gibbons and Miss Fryer
We learn lots of new things at school and have lots of fun learning through play inside and outside of our classroom.
In Reception we come to school each day to work, to pray and to play in the light of the Lord.
Jesus Loves Us
WC 13th January 2020
We are all well settled again after returning from the Christmas break. In RE this week we have been learning all about different ways in which we can show love to others. We used role play to act this out in our classroom. We shared ideas such as ...
giving hugs
making cards
smiling
sharing with our friends
Have a look at some of the photos from our role play afternoon. We enjoyed it lots and shared some lovely ideas.
Christmas Fun
December 2019
We had lots of fun throughout December at school taking part in lots of craft activities and party days. However, we mainly focused upon the real meaning of Christmas - the birth of Jesus. We spent many weeks rehearsing for our Nativity to prepare for his coming. Our performances were fantastic, so much so, that some parents/carers came back twice. We were all so brilliant and our adults were very proud of us.
World Hello Day
WC Monday 18th November
We celebrated World Hello Day from our Spread the Happiness calendar by bringing things in to reflect our cultures/customs and routines that we may join in with at home. Some of us wore special clothes from our special countries which were very beautiful. Also, others of us brought some native foods in for our friends to try - it was all so yummy! We enjoyed saying hello in other languages and we enjoyed talking about the other countries in our world.
R.E
Wednesday 13th November 2019
We acted out a story about a princess called Elizabeth who loved God very much. Every day she would fill her basket with food and go to visit the poor and the sick people. We have been thinking about how we can show our love for God by helping others.
Our Class Mass
WC Monday 11th November 2019
We visited church for our class mass with Year 6 this week. We walked very sensibly together and held our buddies hand. We listened very carefully to Fr. Neil and were very respectful. Also, Fr. Neil noticed that we were all wearing a special poppy to remember all those that have given their lives for us. We all spent some time talking to Jesus.
Bonfire Night Fire Pit Fun
WC Monday 4th November 2019
We gathered around our fire pit in our outdoor learning area to celebrate Bonfire Night together by having a small fire. We had a chat about the importance of safety and what could happen if we didn't follow the rules. We all toasted a marshmallow on our fire, had some hot chocolate and, ate a biscuit - yummy scrummy! We even made some pretend edible sparklers using breadsticks dipped in chocolate with sprinkles on top. We were all so excited.
Pumpkin Carving Competition
WC Monday 21st October 2019
Some of us chose to carve pumpkins for our whole school competition and others of us decided to bring in something spooky. We had 2 winners in our Reception Class - we were very proud of our friends and so happy for them. Well done to all that entered.
Superheroes Week
WC Monday 14th October 2019
We really enjoyed doing all things superheroes this week. Lots of our family members came to join us for Stay and Play. We enjoyed decorating biscuits, dressing up and even having a shot of a super power of our choice - how fun!
We read lots of hero themed stories but of course, Supertato was our favourite!
Forest Week
WC Monday 7th October 2019
We had such a great time at This Green Moon for our Forest Week adventures. Have a look at some of our photos.
Forest week
WC Monday 7th October 2019
We had fun visiting Armley Park.
Maths Mastery
WC Monday 30th September
We are really enjoying getting to grips with our Maths Mastery approach this year. We have learned all about the number 1 so far this half term and we have now moved on to exploring number 2. Each time we look at a number, we begin by listening to the matching Ten Town song and number blocks song.
Listen to the number 2 number blocks song here:
https://www.bbc.co.uk/cbeebies/watch/playlist-numberblocks-songs#playlist
We really enjoy adding new items to our number table each day. We search for things around the classroom and our shared area that represent the number of the week. We also use our interactive display to help us when we are forming our numbers. We also create numbers in the paint area and play dough area which are then added to the special focus table.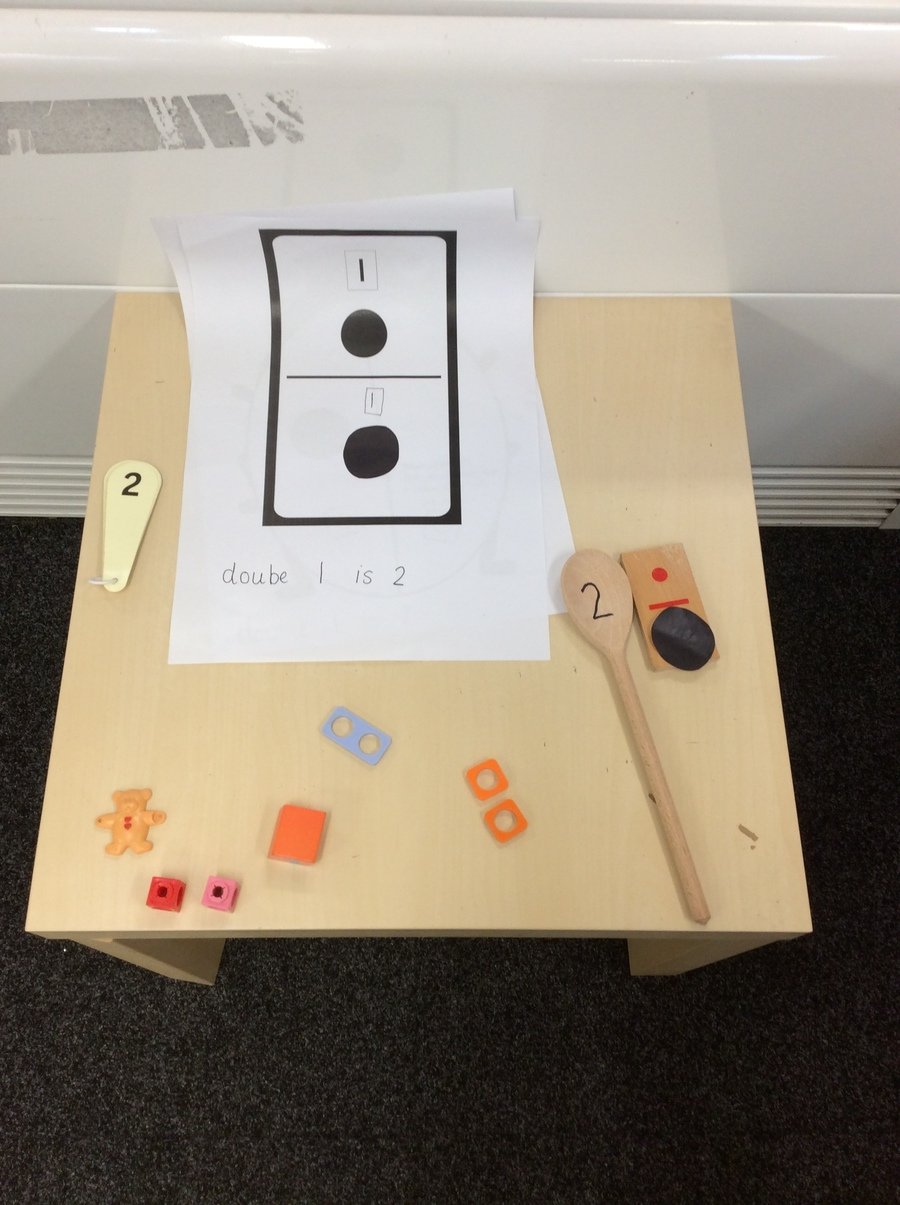 Take a look at some of our brilliant number 2 work from this week.
Bears Topic
WC Monday 30th September
We have been learning all about bears this half term. So far, we have focused on polar bears. We know where they live and what they eat. We have made split pin bears to help us develop our fine motor skills. It was tricky but we enjoyed exploring new ways of joining pieces of paper and other materials together.
Our Year Six Buddies
WC Mon 27th September
We love spending time with our Buddies from Year Six. They come to visit us in school and we love to play with them.