Welcome to our class page. We are made up of 30 wonderful children who love to learn, have fun and make lots of mess! Mrs Walsh is our Classteacher and Mrs Bascombe and Miss Daly support us, Miss Clayton teaches us on a Thursday. Our classroom has lots of lovely things in to help us to learn and play.
W/C: 4/11/19
This week we started our History topic of The Gunpowder Plot. We have been looking at home Guy Fawkes clothes were different to what we wear now and how different life was in the past. We have also been imagining the conversations The Plotters had about how they get the gunpowder into the Houses of Parliament.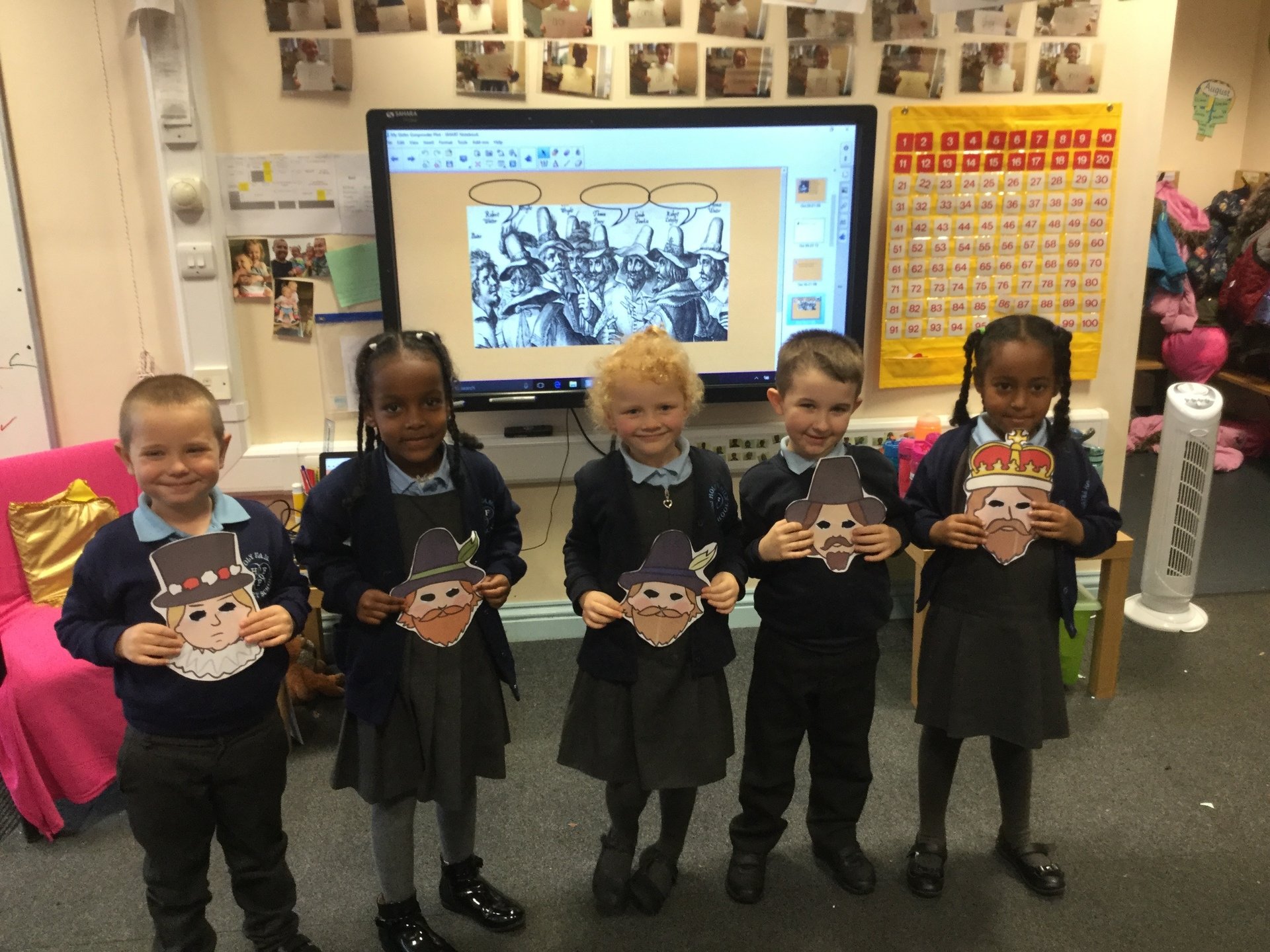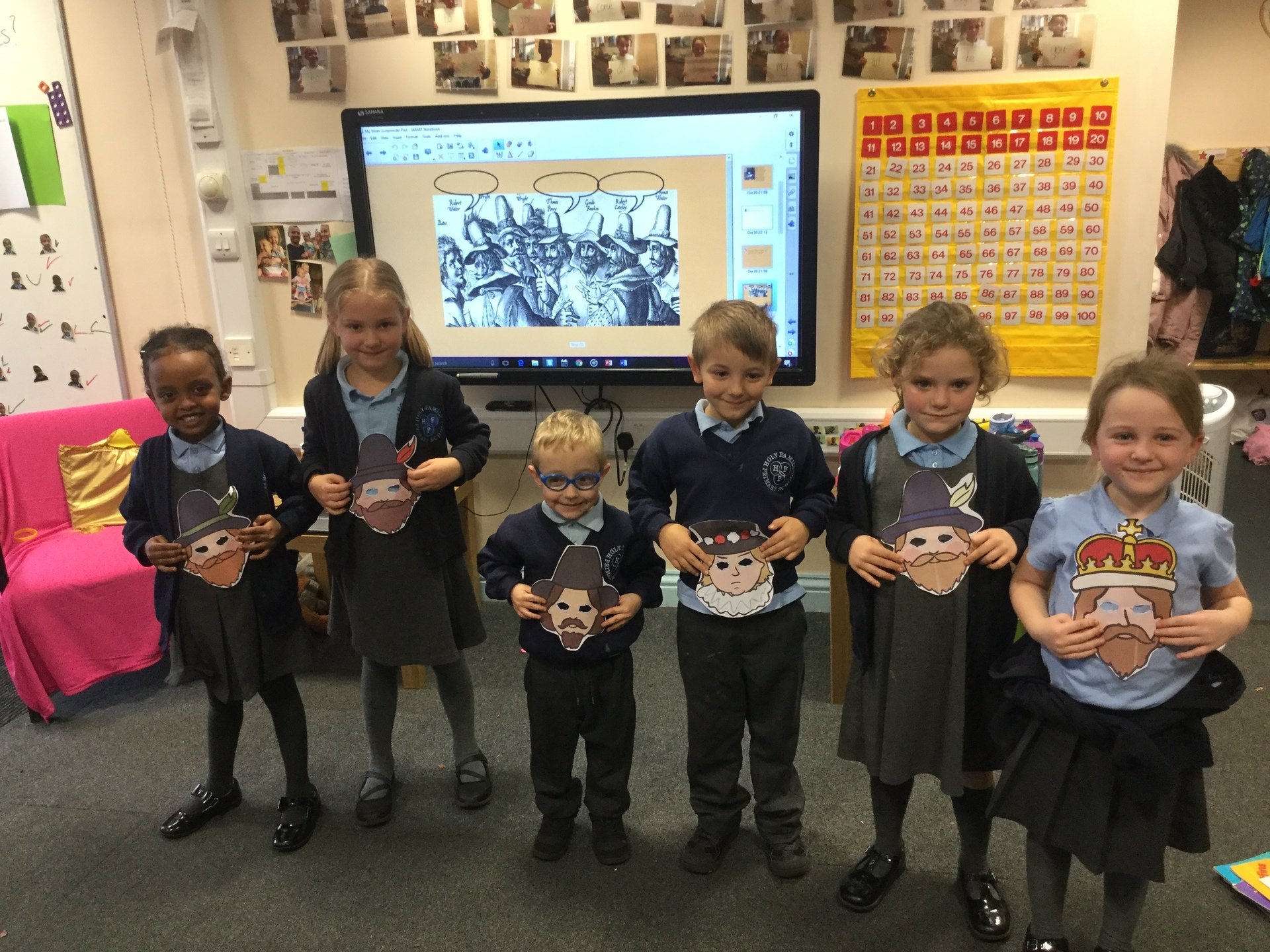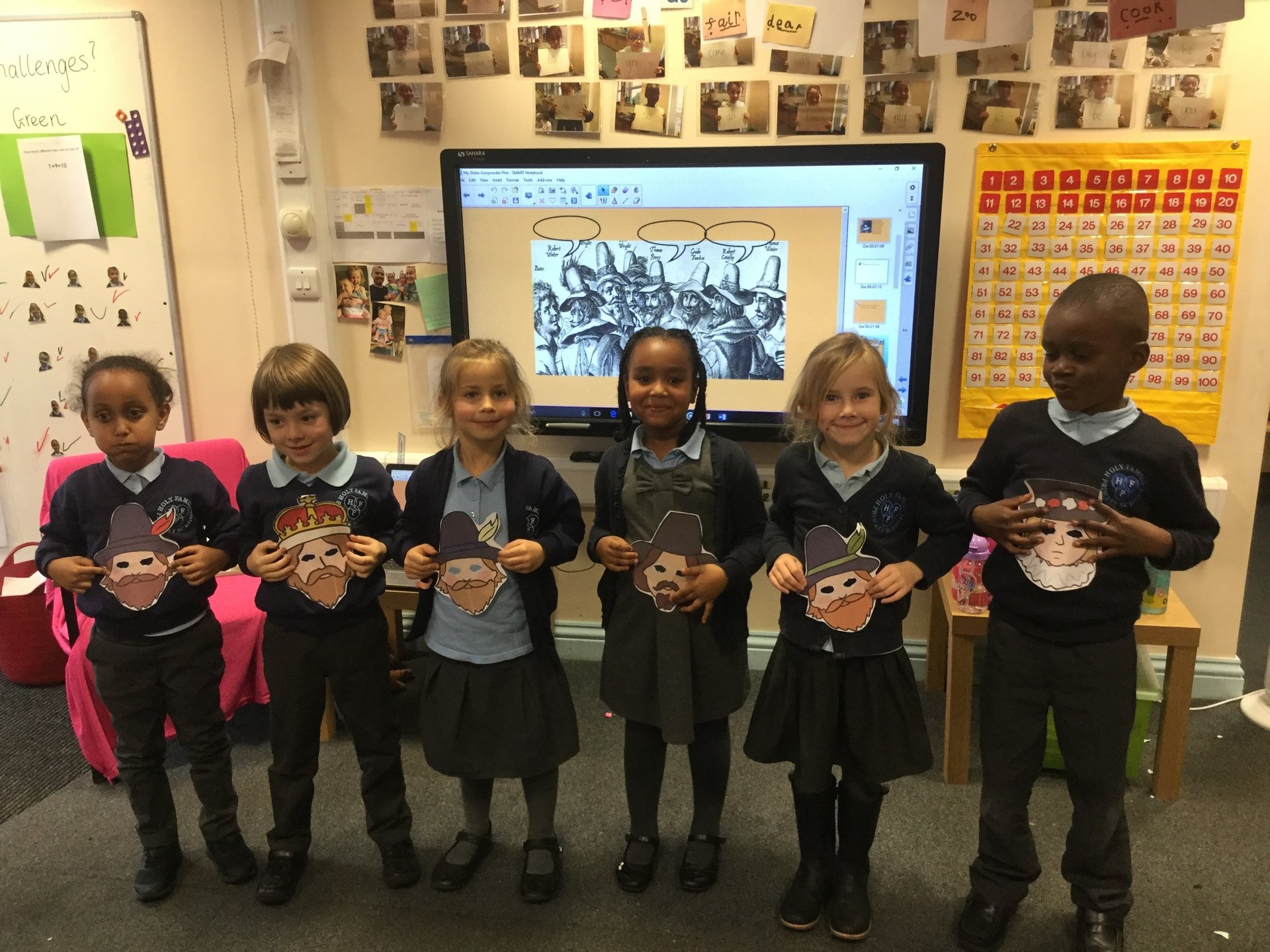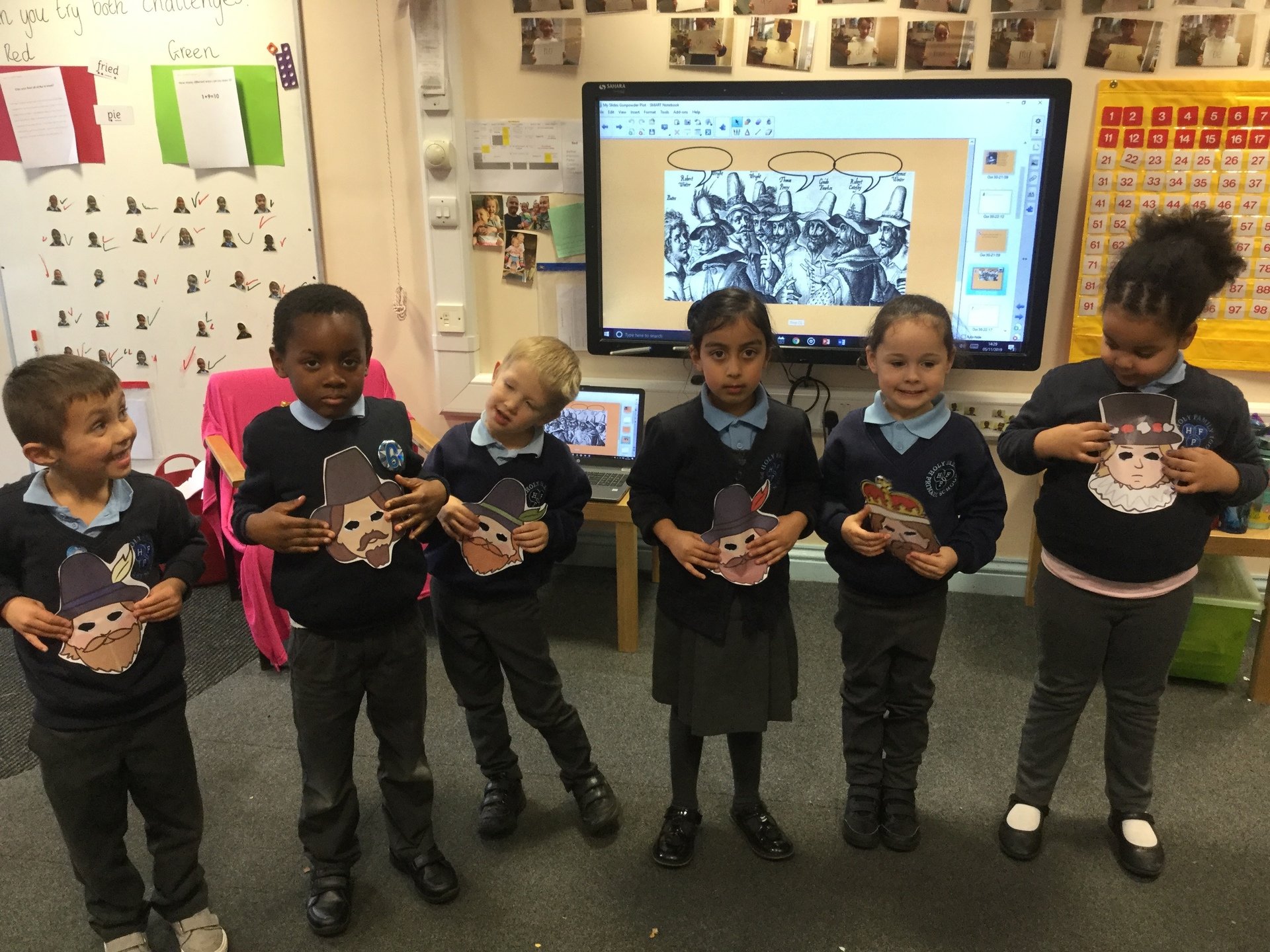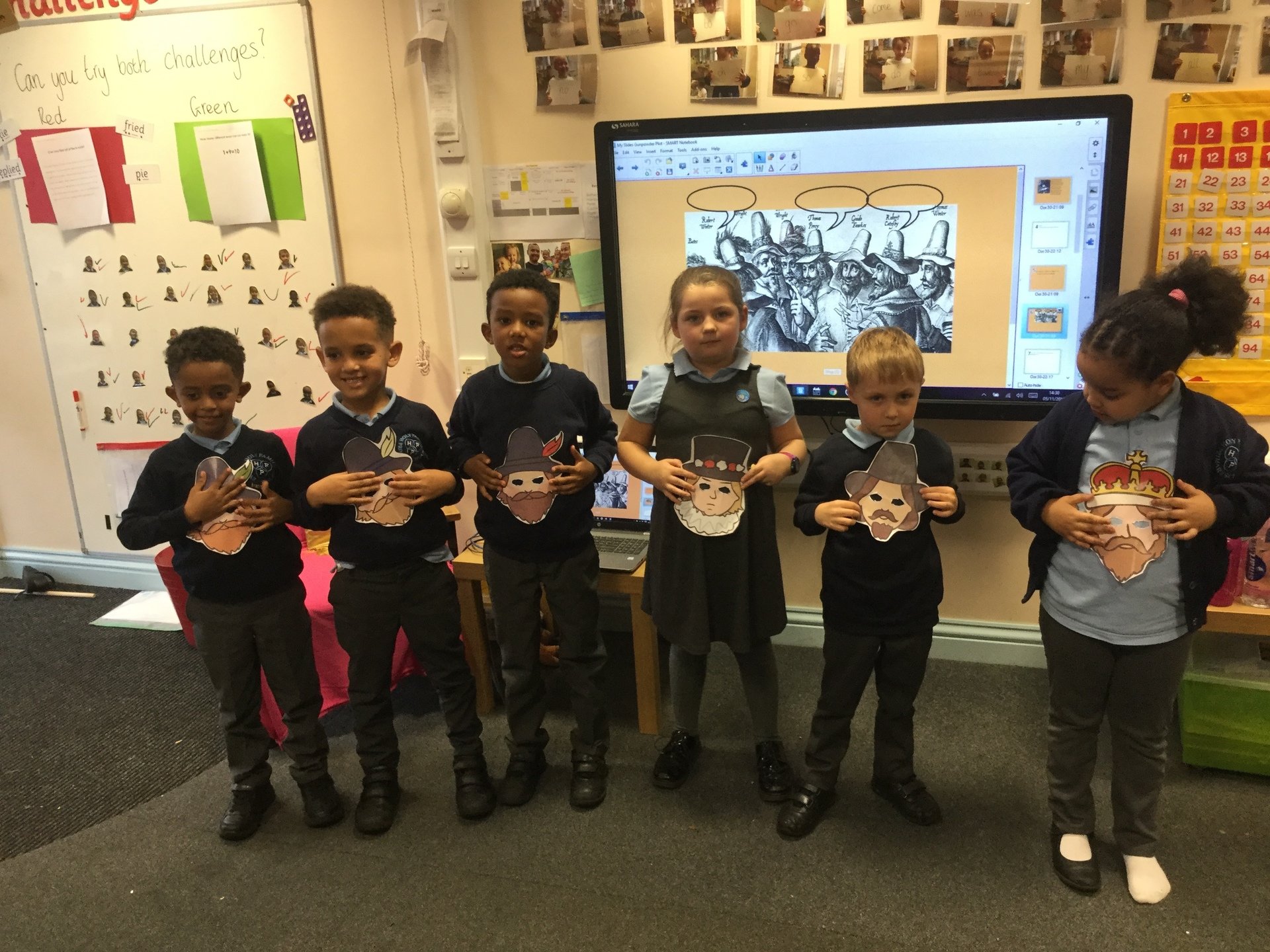 Forest Week
We all loved this week and really enjoyed being outside and getting nice and messy!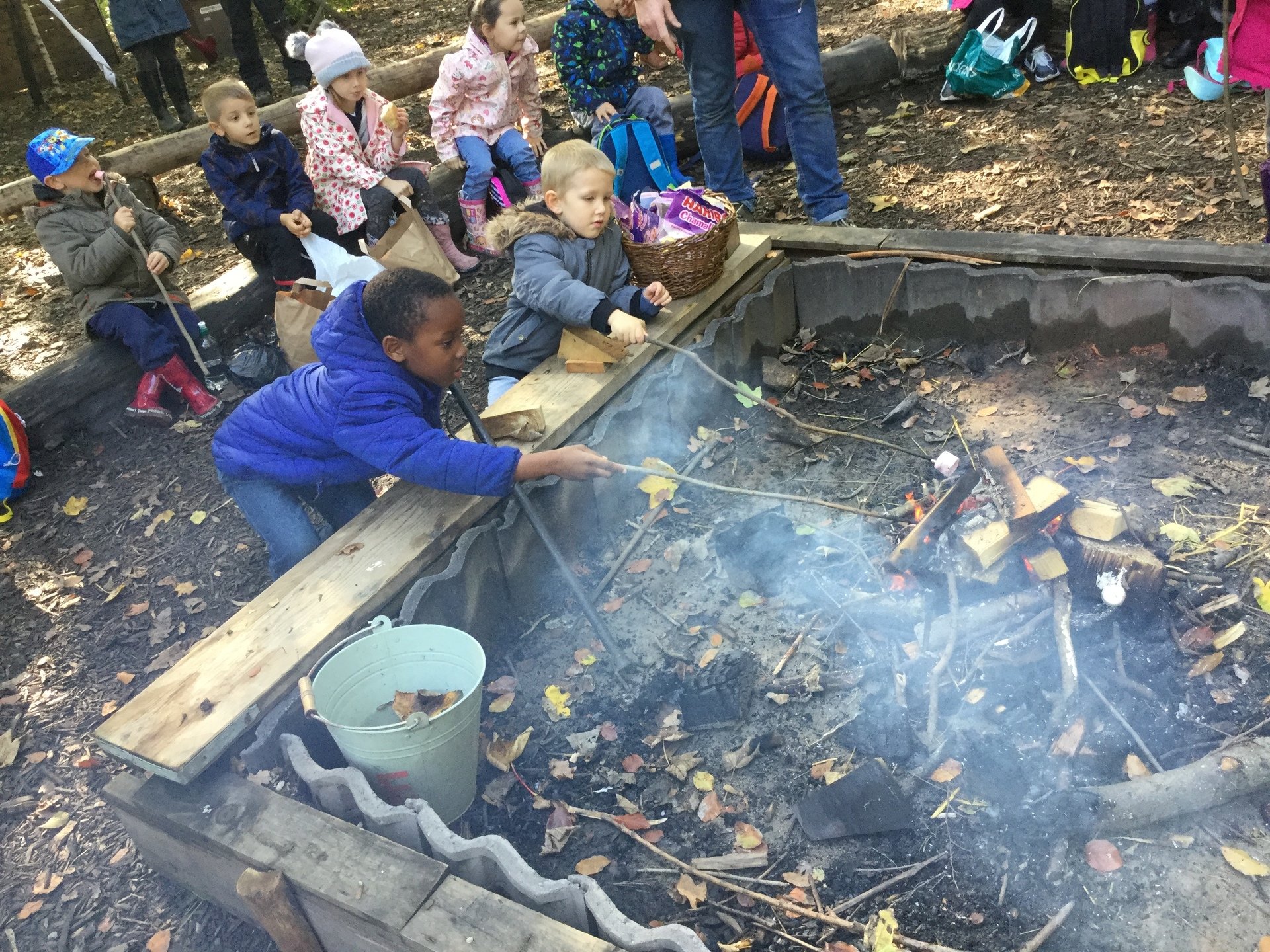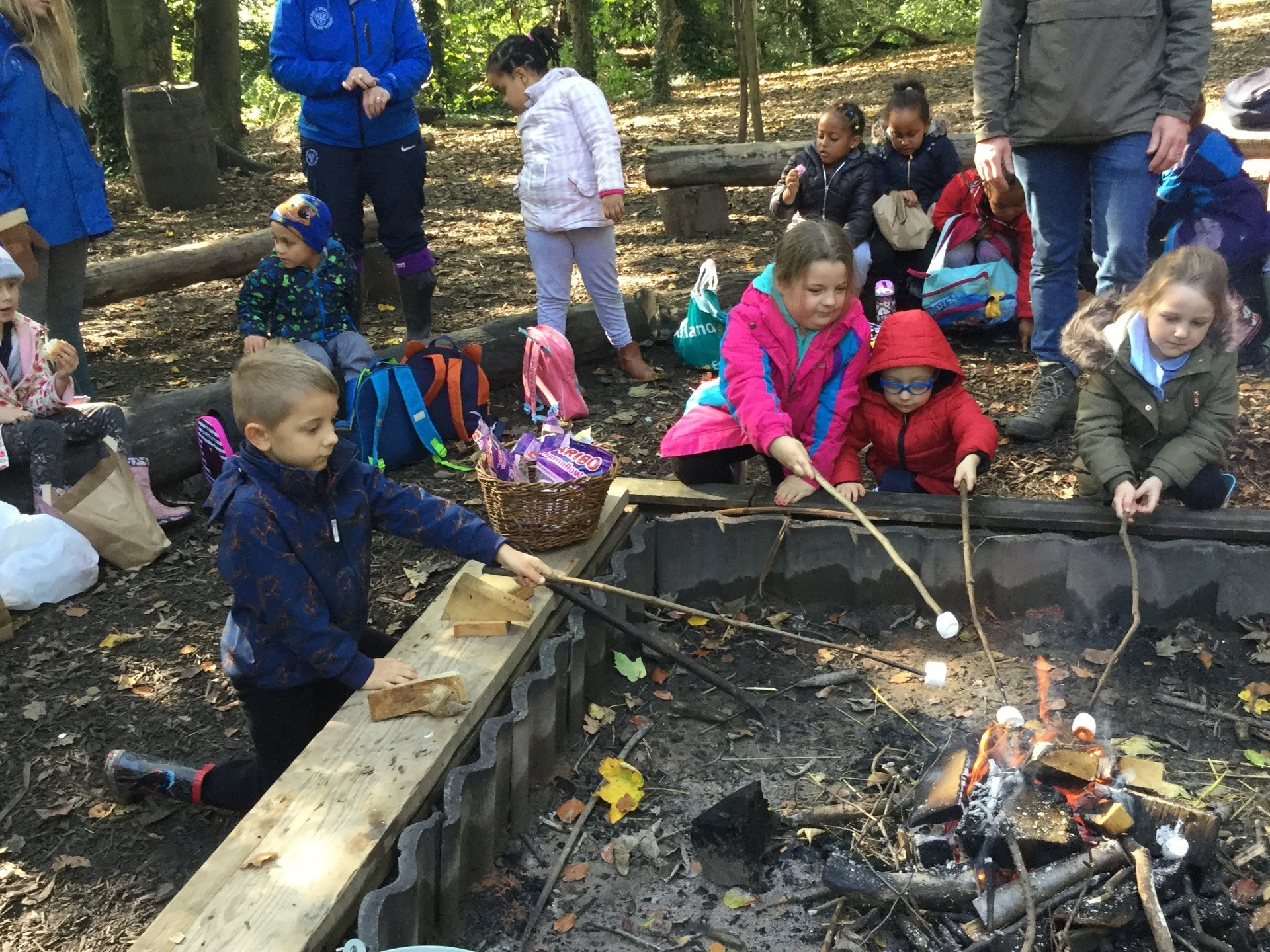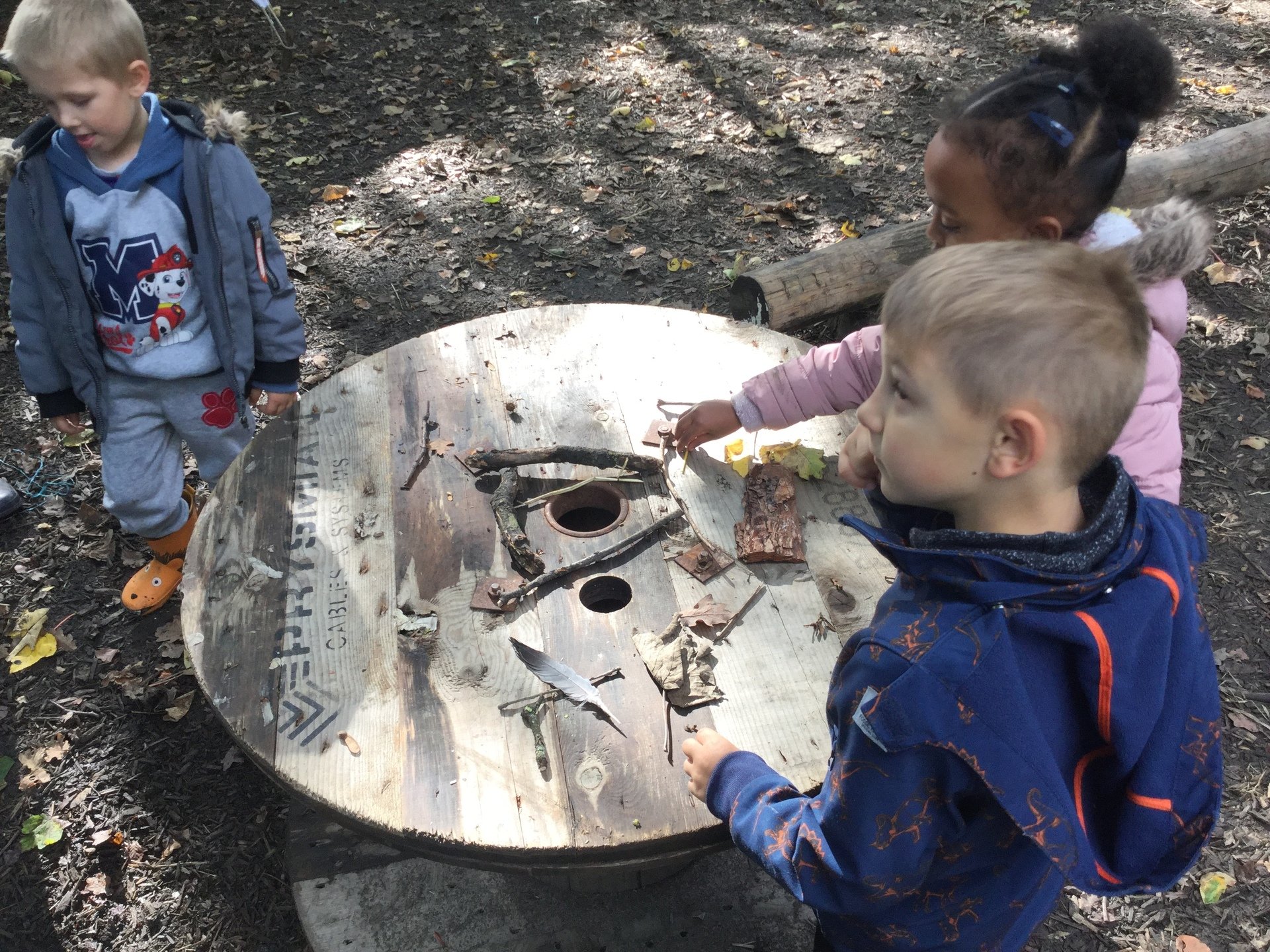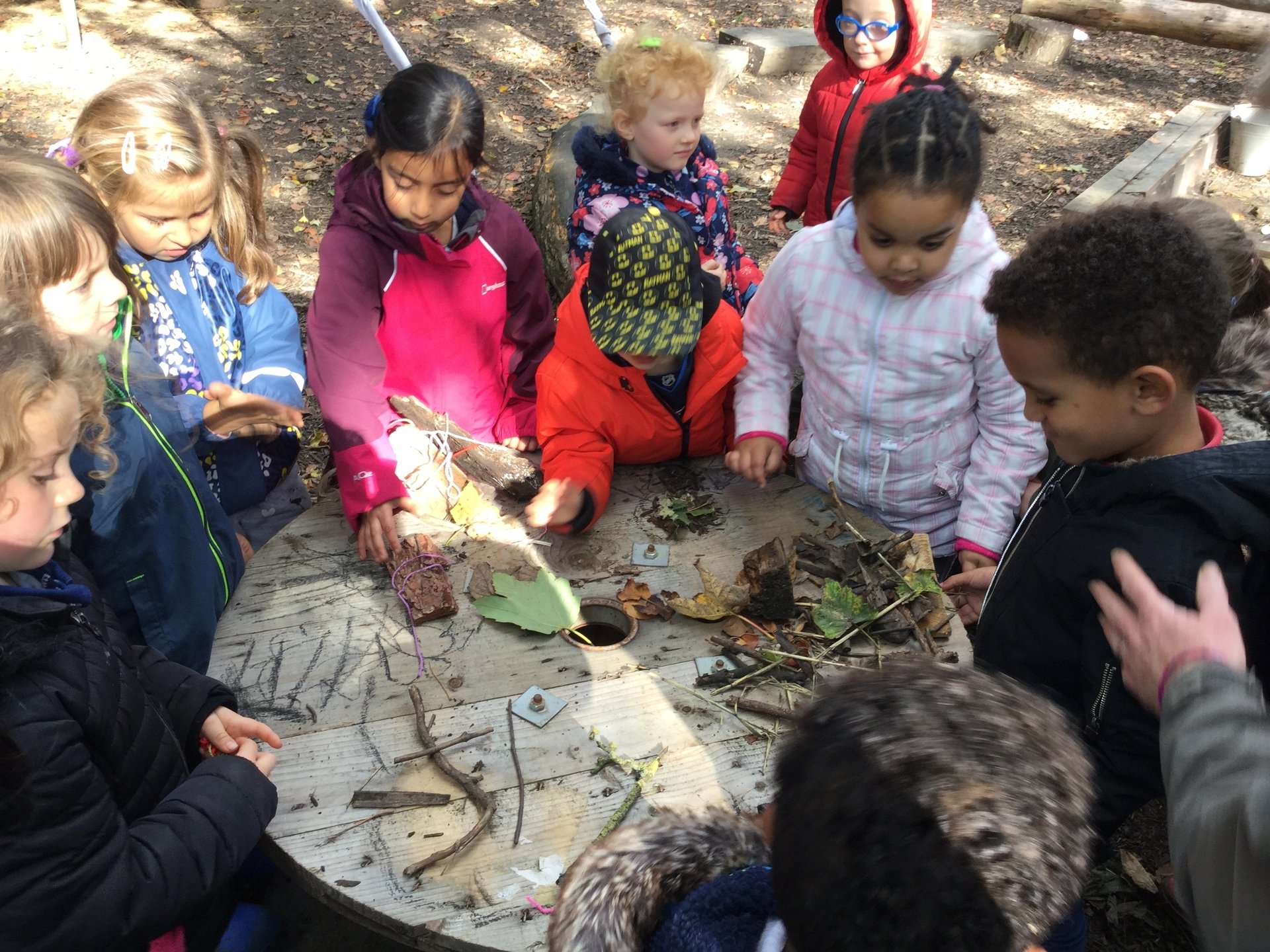 W/C: 14/10/19
This week we explored the words 'whole' and 'part' in maths. We started by looking at whole bananas and then chopped them into parts. We then got to eat them all up which was very yummy. We then moved on to explore how numbers can be a whole and then can be chopped up into parts.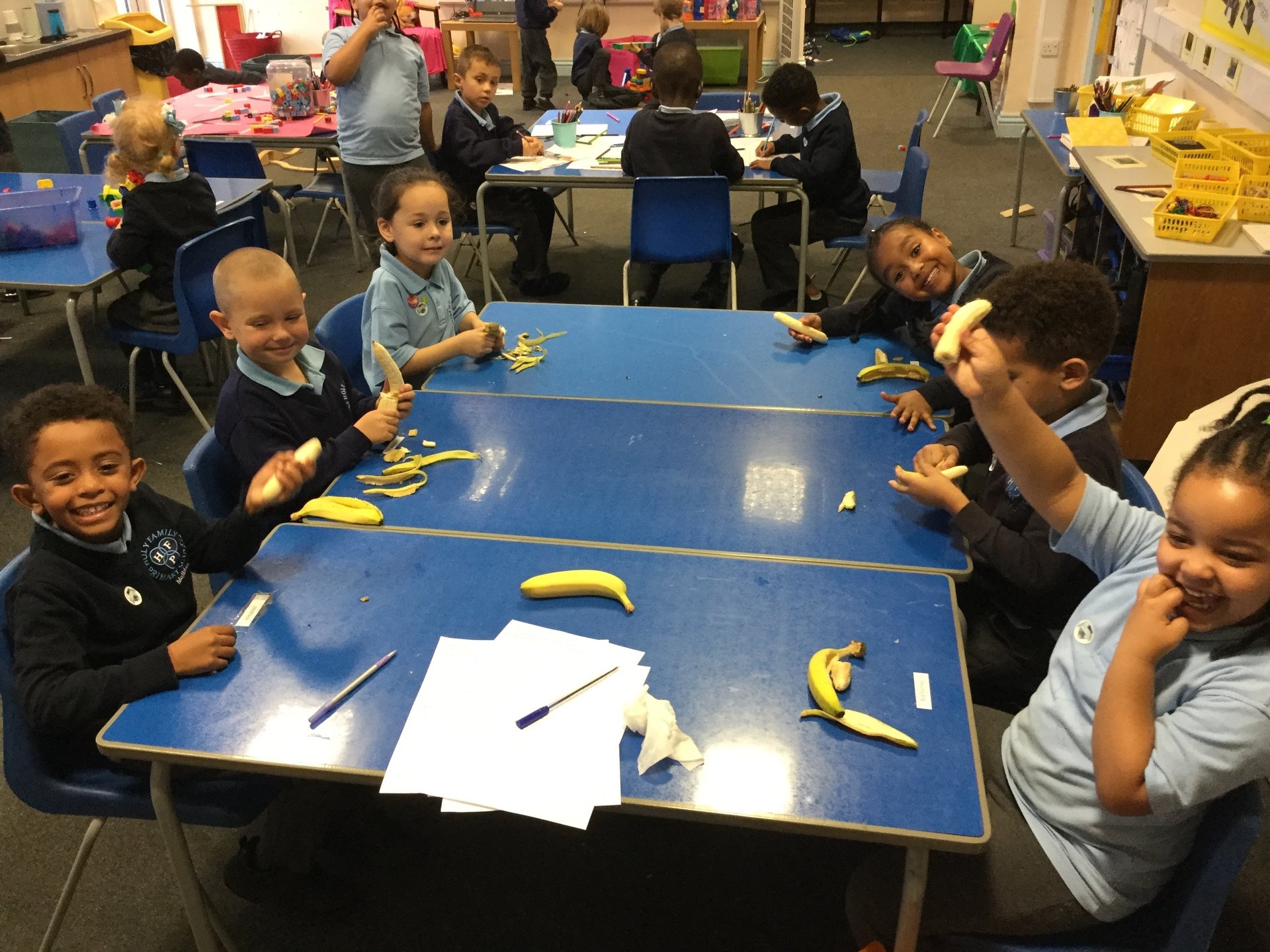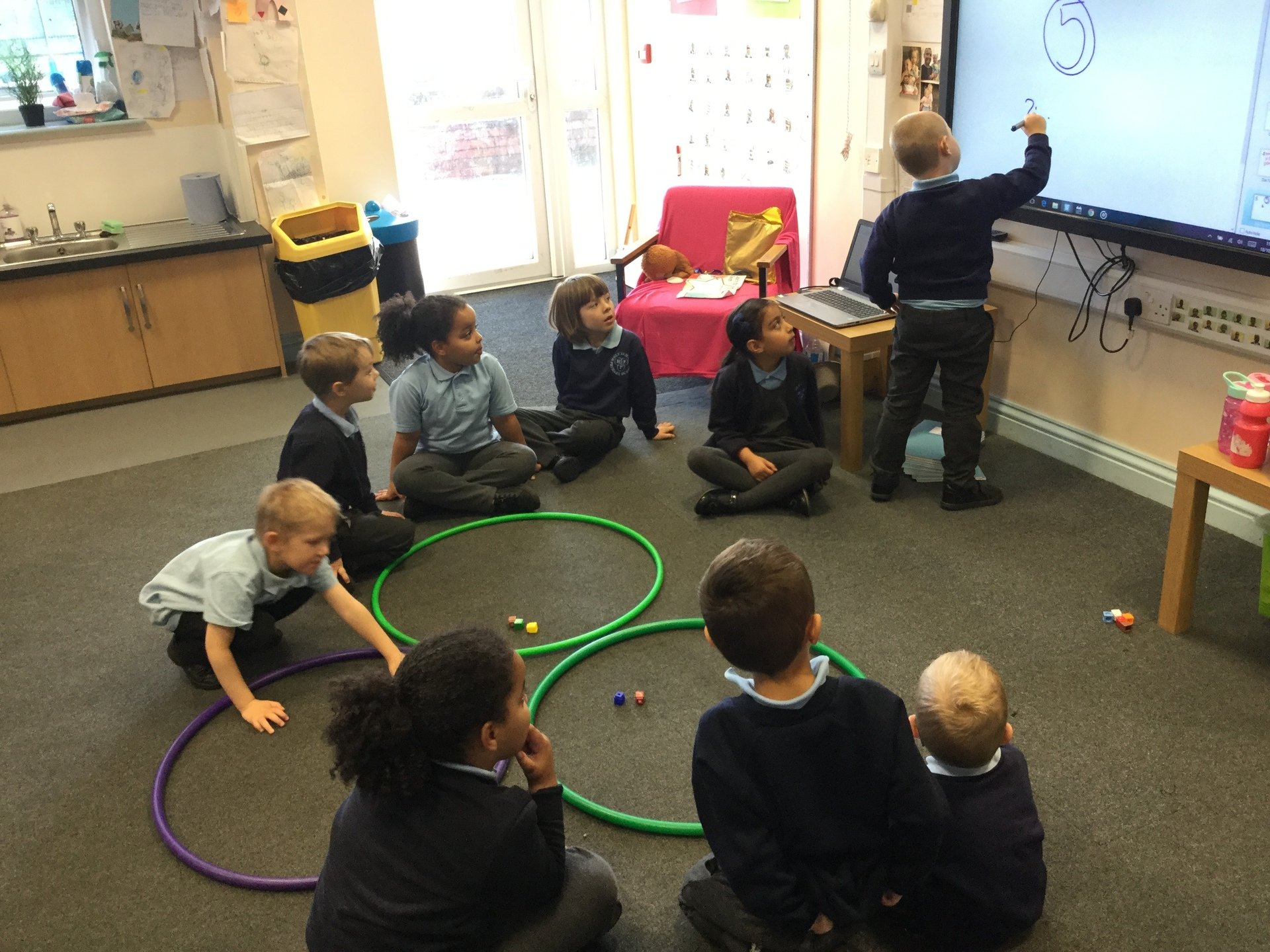 W/C: 30/9/19
In R.E. this week listened to the story of Adam and Eve. We really enjoyed listening to the story and then tried lots of different activities to help us discuss the story. We spoke a lot about making the right choice after this lesson!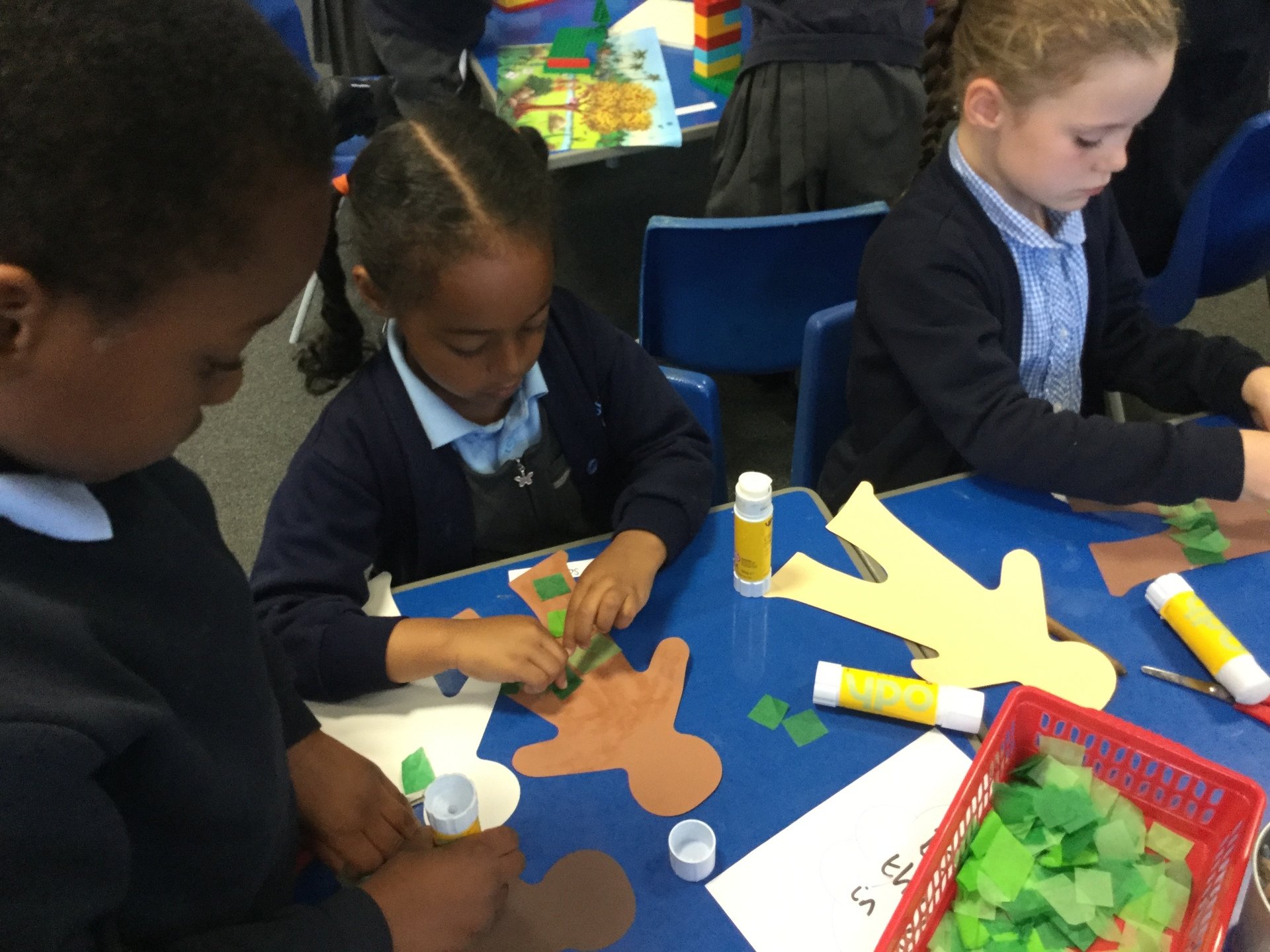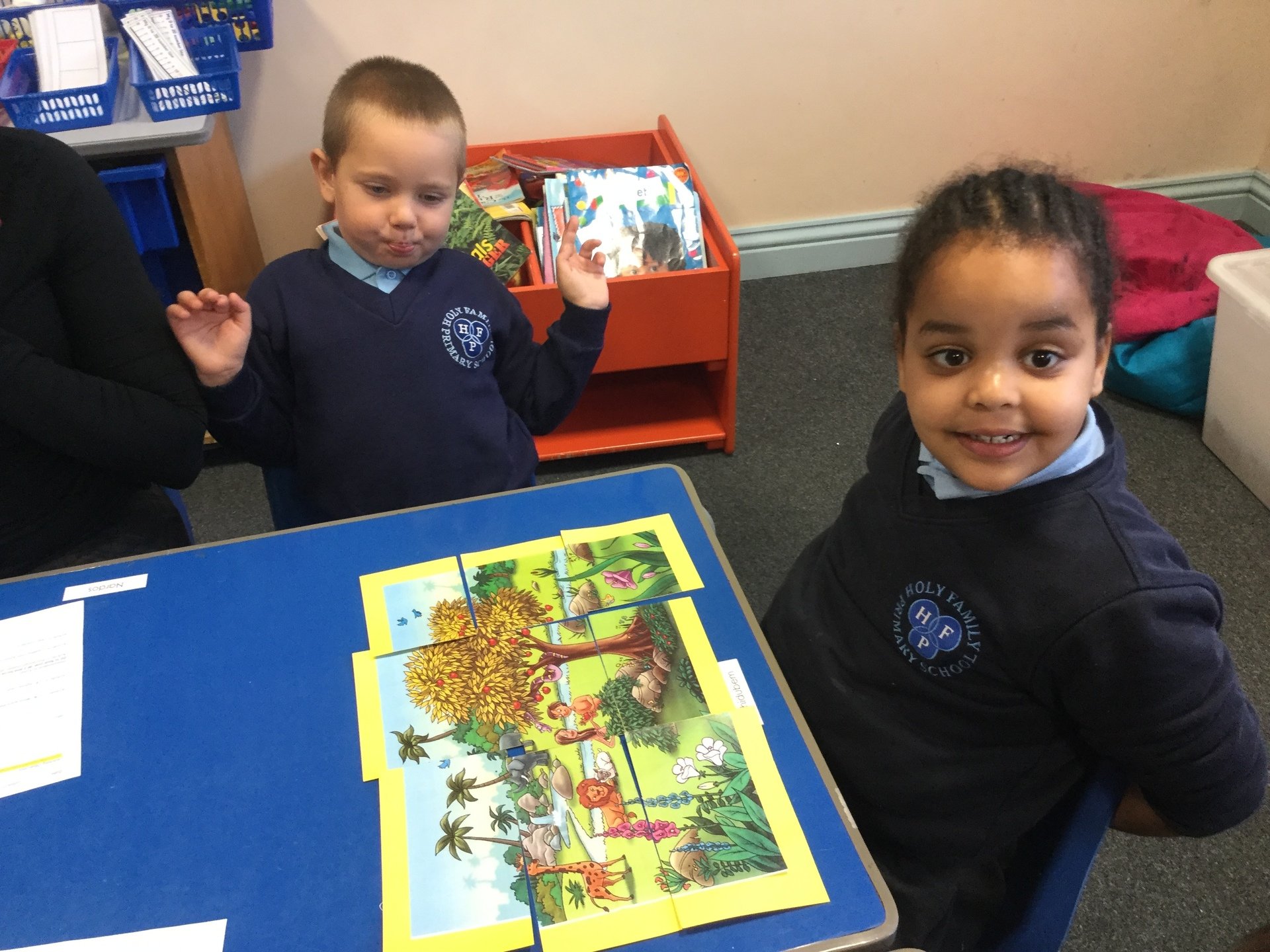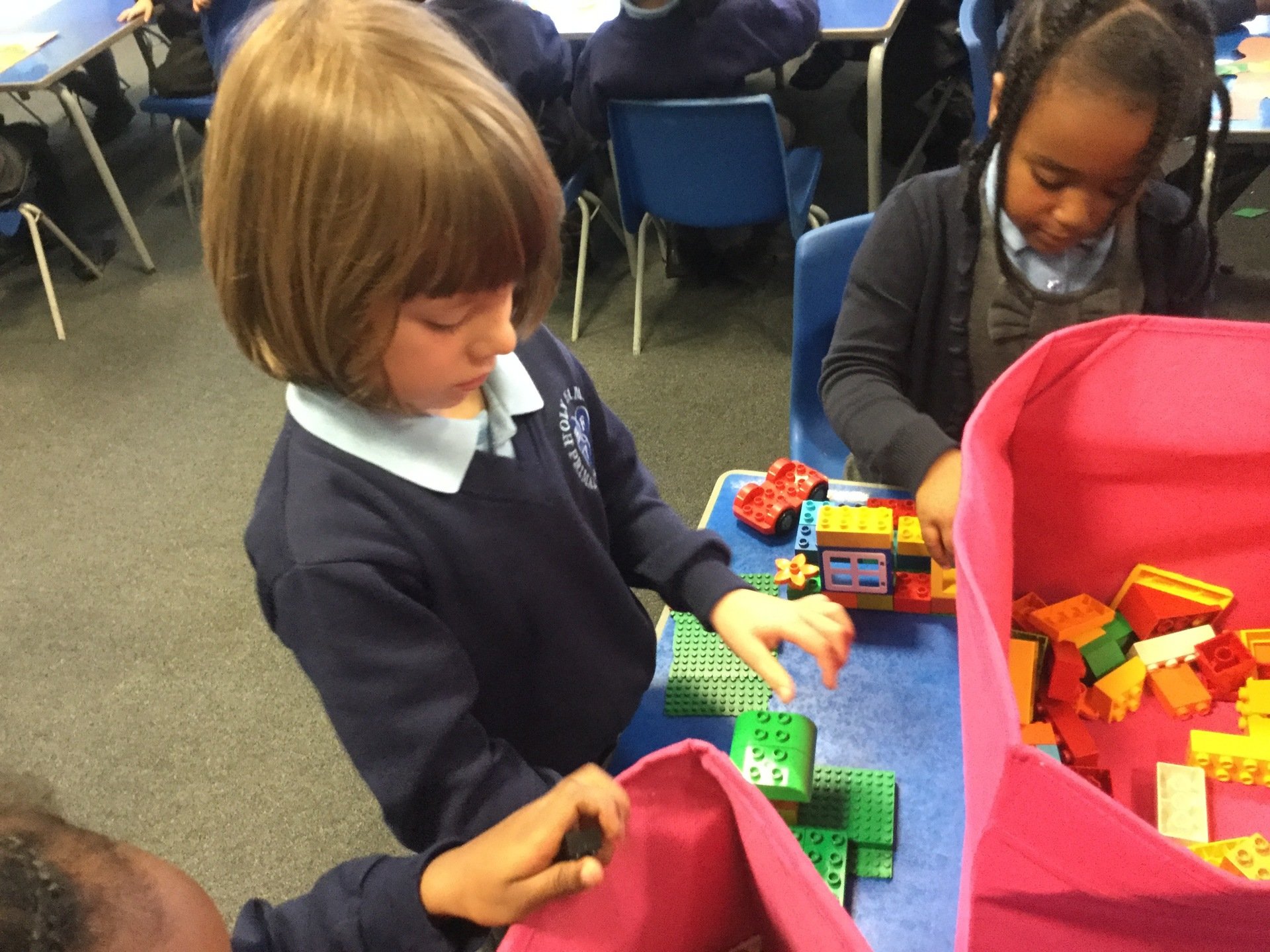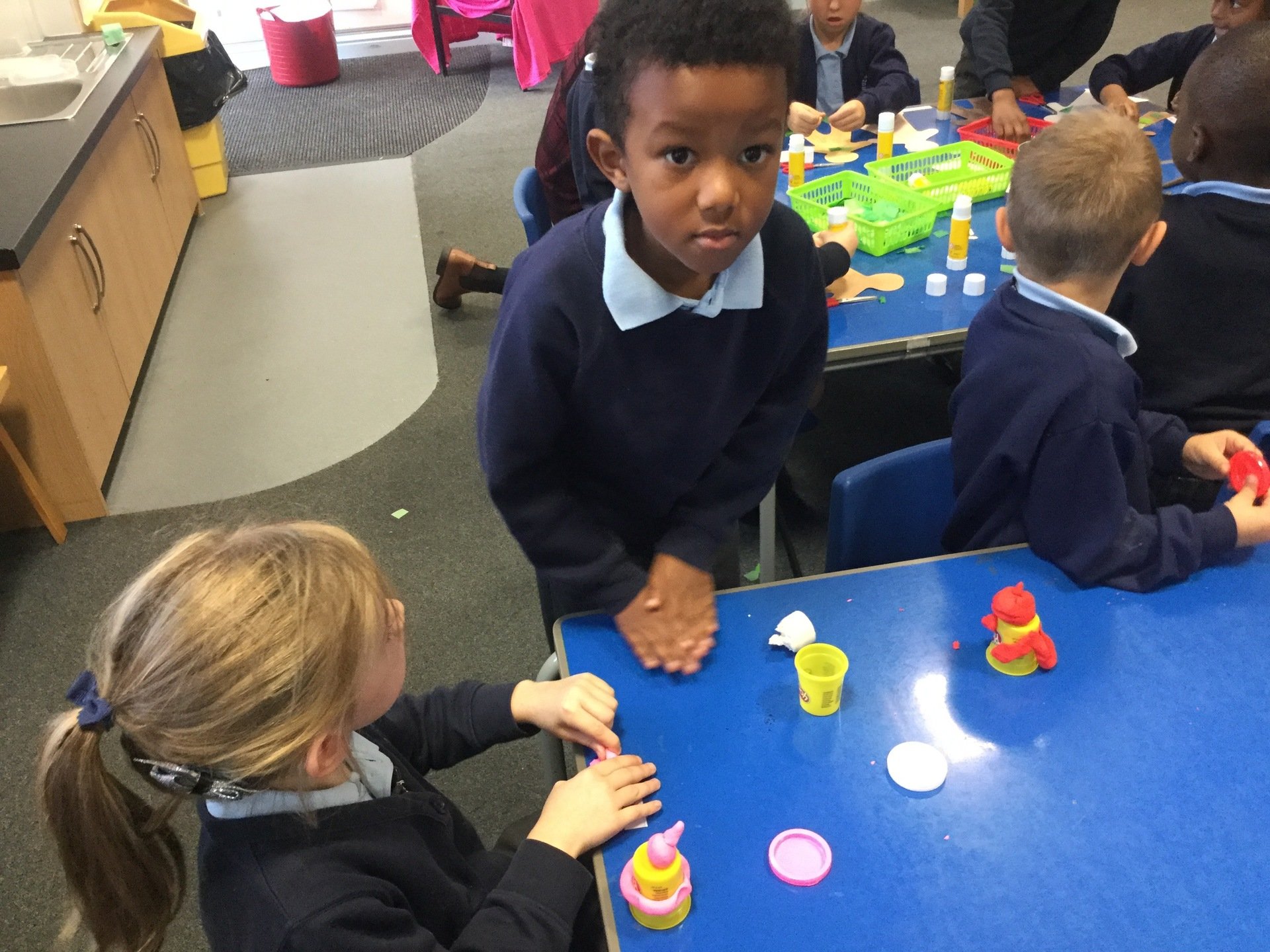 W/C: 23/9/19
This week we had to select the correct tools to make Over Night Oats as a healthy breakfast. We had to use the right size spoon and pour the correct amounts in. We put them in the fridge overnight and ate them the following morning.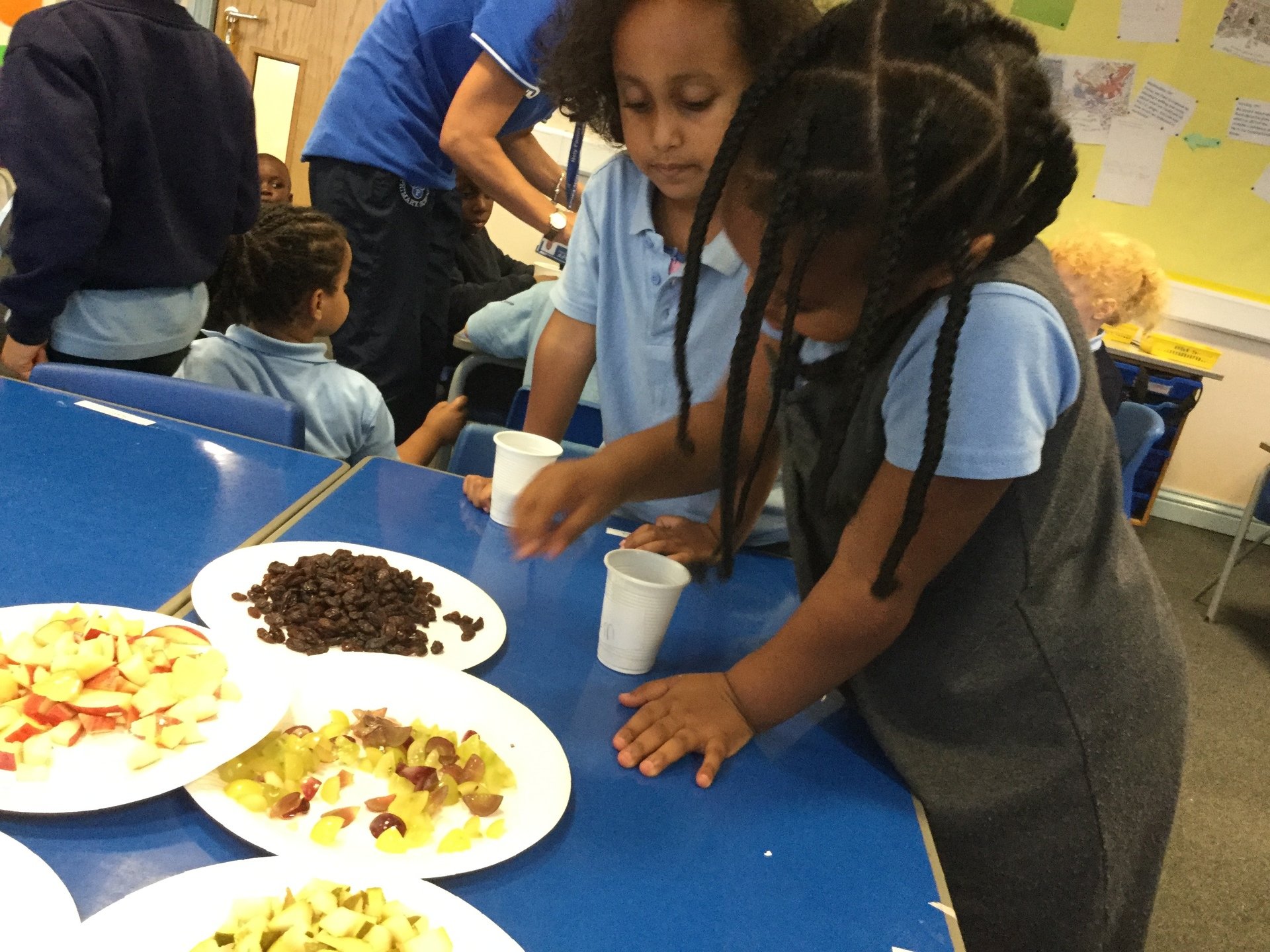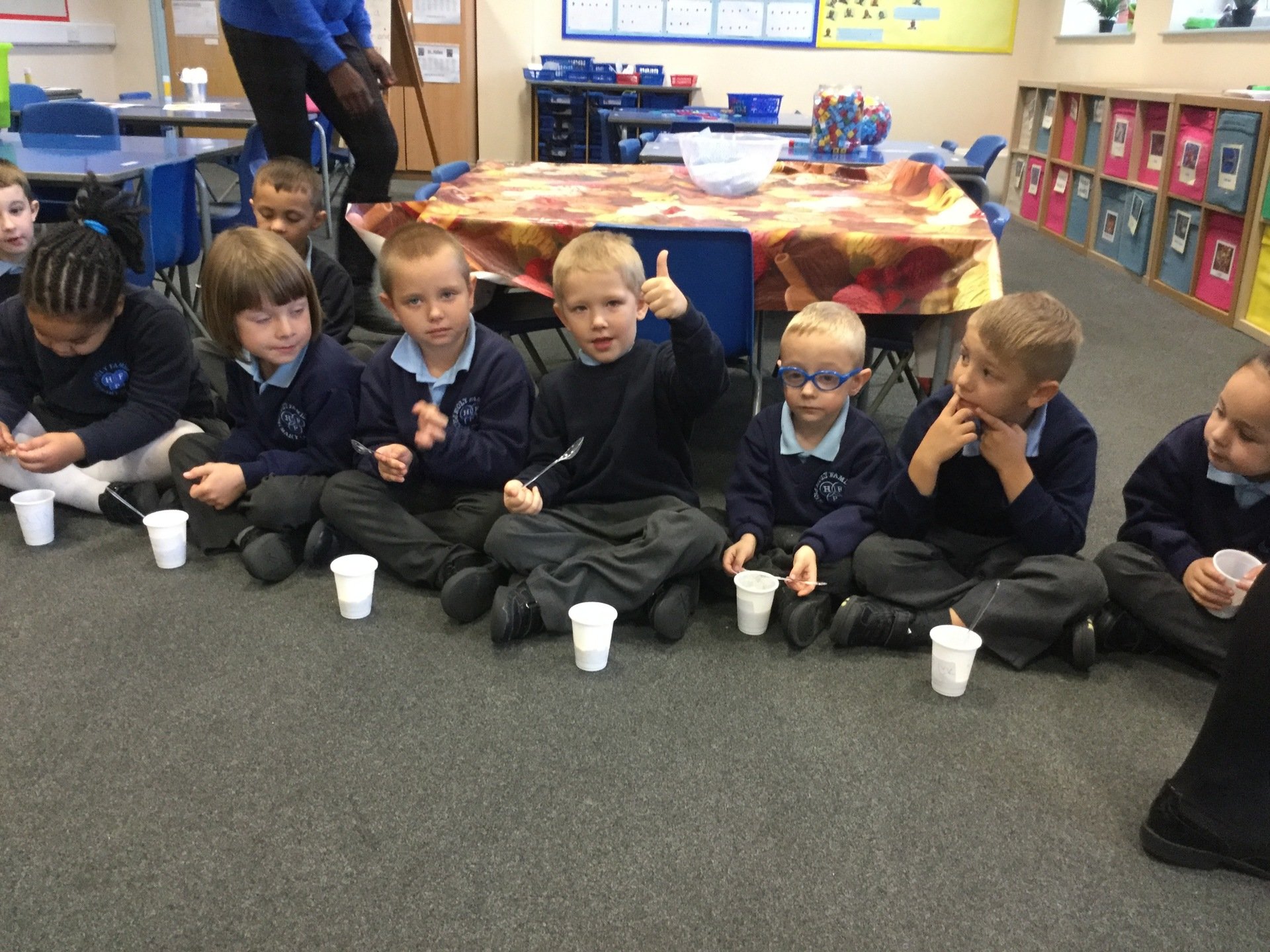 W/C: 16/9/19
If you have any maps at home that you are not using we would love to borrow them! They will help us with our Geography work.
W/C: 2/9/19 This week we have spent some time sorting and organising objects in Maths.