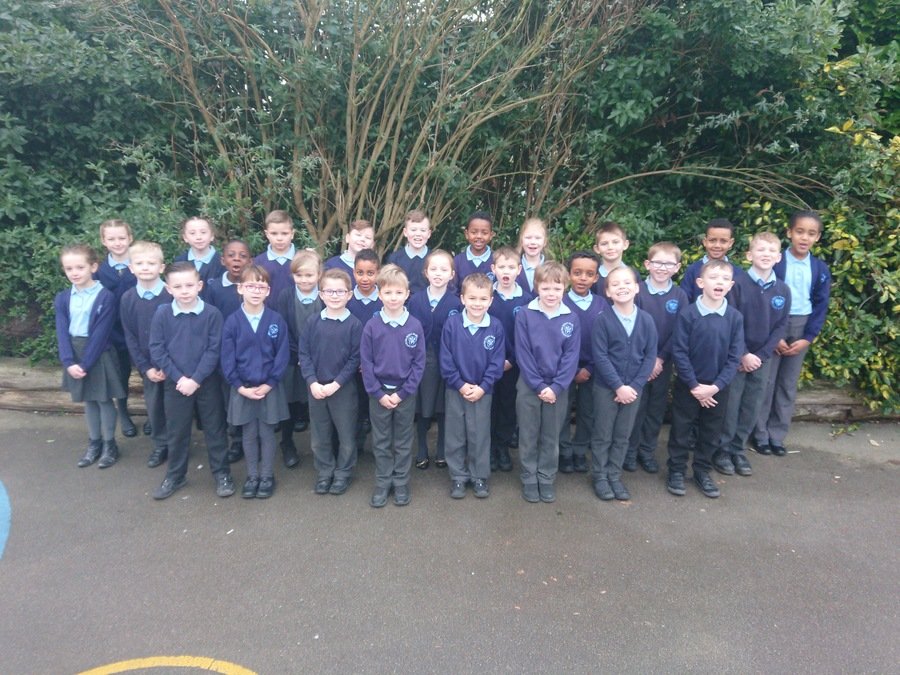 We welcome you to our page. We hope you enjoy keeping up with all that is happening in Year 3. The children are keen to show off their skills, so keep checking back!
Healthy Week
Year 3 have been having lots of fun learning some new dance moves as part of Healthy Week.
Our new book 'Rotten Romans' is getting us excited about our new topic. We have been inferring information from the front cover and blurb. 12. 06.19
Monday 10th June.
French
We have been reading a well known children's story in French:La chenille qui fait des trous.
We read it aloud ,played some memory games and produced our own version.
Tuesday 14th May
We have been investigating shadows!
Tuesday 7th May.
Our science topic for this term is Light. We have been busy exploring what we can and cannot see when the light is low and when it is completely dark. We made a 'shininess tester' to see how different objects reflect different amounts of light.
Wednesday 17th April.
In R.E we have been celebrating Holy Week by making Holy Week wreaths for our display.
Monday 15th April
French
We enjoyed making Easter cards this afternoon. We reflected on Easter traditions and compared and contrasted with traditions in France and elsewhere.
Joyeuses Pâques à tous!!!
Fantastic Fractions
We were showing Mr Biedka all the things we know about fractions using paper, post it notes, base ten and multi-coloured plastic tubes. Sometimes we made mistakes. We know it's okay to get things wrong because we learn from it. 21.03.19
Thursday 14th March.
In RE we have been creating our own paintings depicting the Fifth Station of the Cross: Simon of Cyrene helps Jesus carry his cross.
Tuesday 12th March.
We have been working scientifically in Year 3. We planned a science investigation into what our seedlings need to grow healthily. We changed some conditions that we thought would affect the results, such as not watering our seedlings or growing them without light. We talked about the importance of making the test fair by keeping certain factors the same, such as the amount of soil. We will keep a daily diary to record our observations.
Tuesday 5th March.
In Science we are learning about plants. Today we ordered each stage of a plants life cycle and planted our own seeds. We will be observing their growth over the next few weeks.
In maths we learnt how to solve problems logically. Our hero Vladimir the Beast Slayer needed a shiny, new sword and food for his battle. 04.03.19
In French we have been learning how to greet someone politely,say our name,age and ask simple questions. We made finger puppets and performed actions to a French song. 10.02.19
English
We have been learning to think about how we would react to different situations from our class novel- Stig of the Dump.
We used a Conscience Alley to express what our thoughts would be. 05.0219
We soon realised that when things happen to us lots of emotions and thoughts flood our minds.
Today we prayed for the special people in our lives who we have faith in.
We read the story 'Jesus Calls His First Disciples' and thought about how sometimes it is difficult to put all our Faith into something or someone. The children prayed for their special person whilst holding our prayer pebbles. We placed them on the altar so that they remain in our thoughts until next week. 31.01.19
We have been doing cave art.
Special Visitor
We had a visit from Steph who told us all about when we needed to ask for help and how to resolve problems we may have with our friends. Year 3 created some freeze frames to show when arguments or disagreements need urgent help. We drew some 'Helping Hands' to remind us of the special people in our lives who are there to help us when we need. 24.01.19
The children found it really easy to name their special people to write on their 'Helping Hands'.
This shows that we all love, support and care for each other.
Maths
We have been learning to explain our thinking in Maths (Reasoning). We worked together to explain multiplication, division and spotted patterns using Base Ten and Tens and Ones counters. 16.01.19