Welcome to our Nursery
Miss Brown
Miss Daly and Miss Tafani
On Monday and Wednesday afternoons, we have Mrs Gibbons to support our class.
In Nursery, we believe every day is an opportunity for children to learn, grow, and create beautiful memories.
Join us on this exciting early childhood education journey, where we'll nurture your child's curiosity, inspire their imagination, and lay the foundation for a bright future!
Thank you for visiting our class web page, we look forward to keeping you updated with posts throughout the year.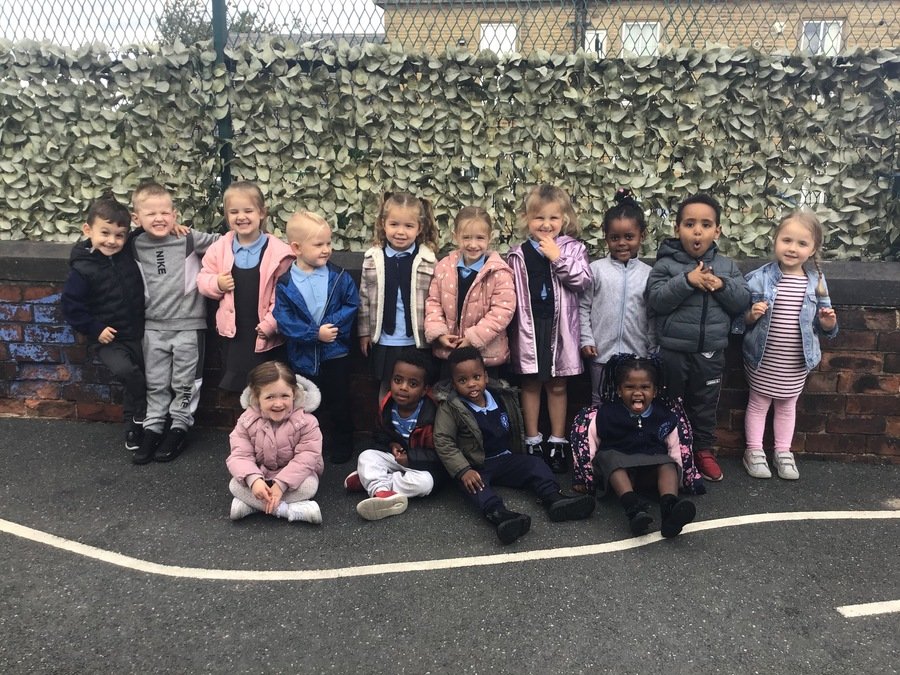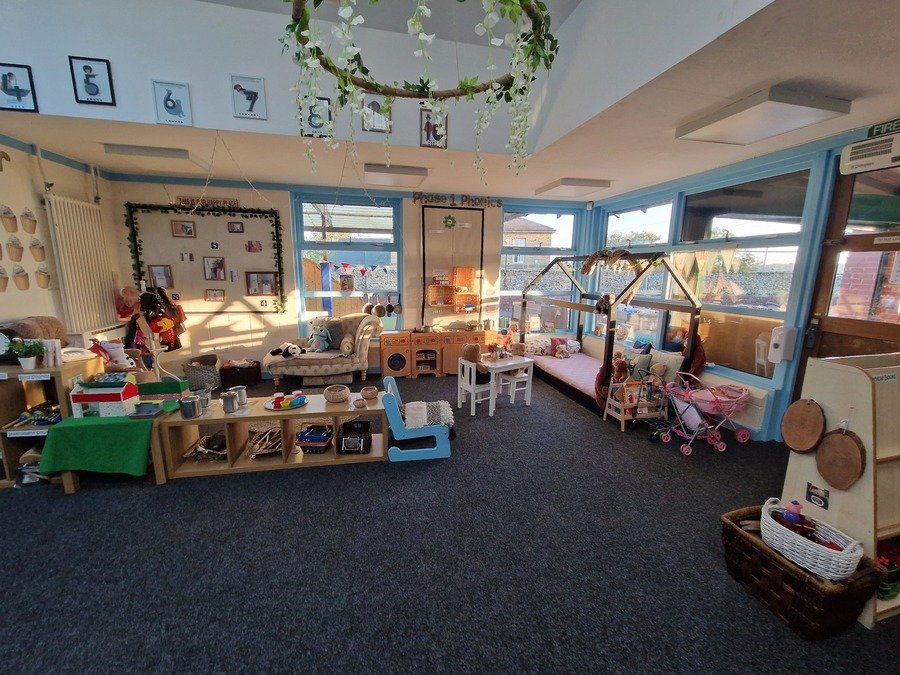 November 2023
We have welcomed the children back after a restful half-term and we are getting busy with exploring, playing and learning.
Wednesday 11th October 2023
In R.E we are looking at God's Wonderful World and focussing on some of the creations that God created for us to enjoy. This week we looked at the animals that He created for this, we used scarves to make the world and added small world animals into the land or the sea. We also painted our favourite animal that God created.
Tuesday 10th October 2023
This week, we've embarked on a delightful journey with the enchanting "Pumpkin Soup" by the talented Helen Cooper. Our adventure began with a thrilling pumpkin hunt in our garden, and the excitement reached its peak when each child discovered their very own pumpkin – a triumph we celebrated together!
With our pumpkins in hand, we immersed ourselves in the captivating tale, holding onto every word as the story unfolded. The magic of the story was amplified when we had the chance to explore and taste real pumpkins and make our own pumpkin soup.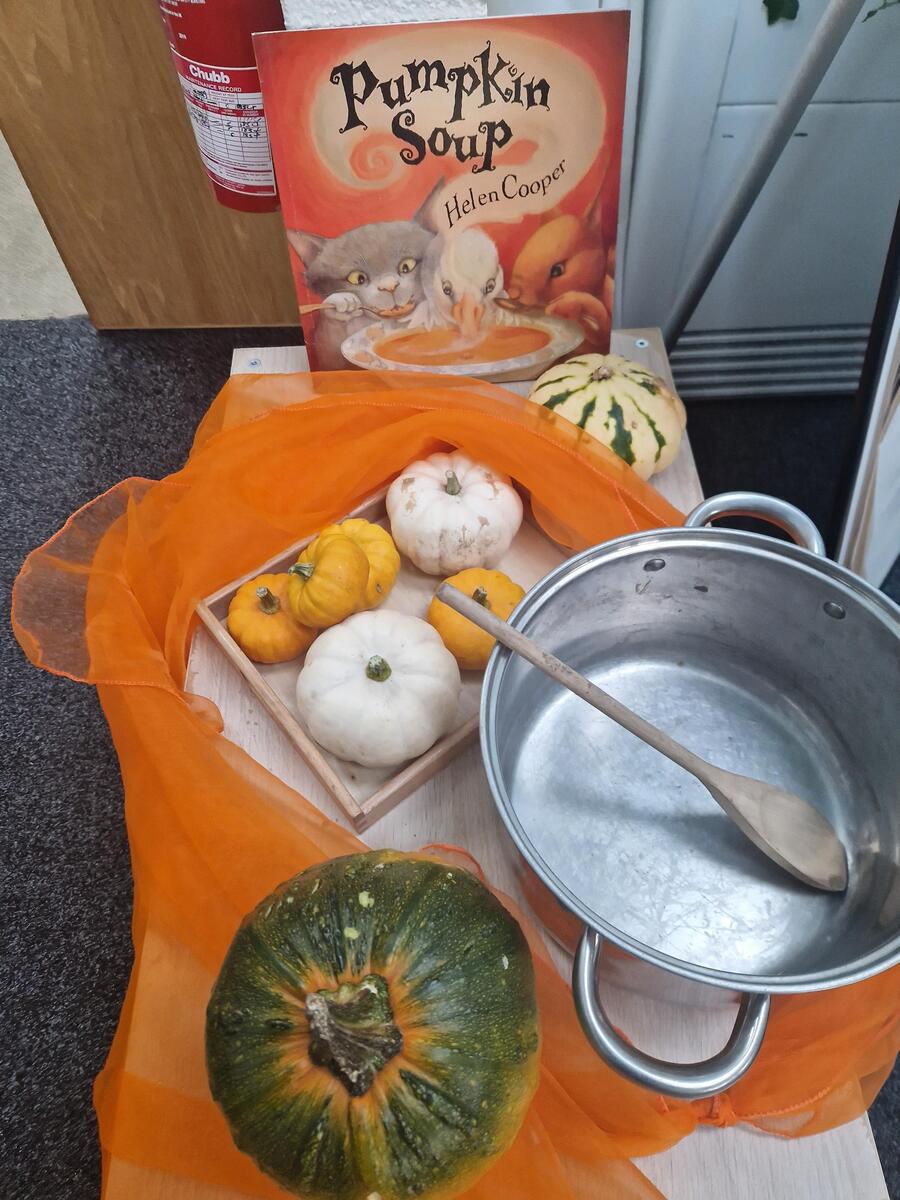 October 2023
As the weather begins to change we are still managing to explore outside with welly boots, scarfs and gloves. We are having fun exploring outside as the leaves change colour and fall onto the floor. We love being outside even when it rains as there is no such thing as bad weather!
September 2023
This term we are beginning to settle into new routines, make friends and explore outside!