Year 1
Welcome to Year 1 with Miss Coyne, Miss Ryan, Mrs Burrow and Mr Wharton. Miss Gibbon's works with us sometimes too.
History
We have started our new topic for this half term looking at the "Gunpowder Plot." We were introduced to a picture of Guy Fawkes and we came up with idea's of what we thought his job might have been and why it looked like a person from the past. We then started to look at how the Gunpowder plot started and why we celebrate bonfire night. We were given masks to act as Guy Fawkes and the plotters.
P.E
Some student teacher's came to deliver a P.E lesson which was based around the storybook 'We're going on a bear hunt.' There were lots of different obstacles which related to the story. At the end we got to play with a parachute and try to escape from the bear.
Music
In music we are starting to look at musical instruments and their names. We enjoyed using the tambourine to tap out our name and to explore the different ways the instruments work. We also showed good listening by placing the instrument in front of us until we were allowed to touch them.
R.E.:
We have really enjoyed learning about 'God's Great Plan' and listening to the story of Creation. We painted some wonderful pictures and enjoyed sharing what we thought of the story.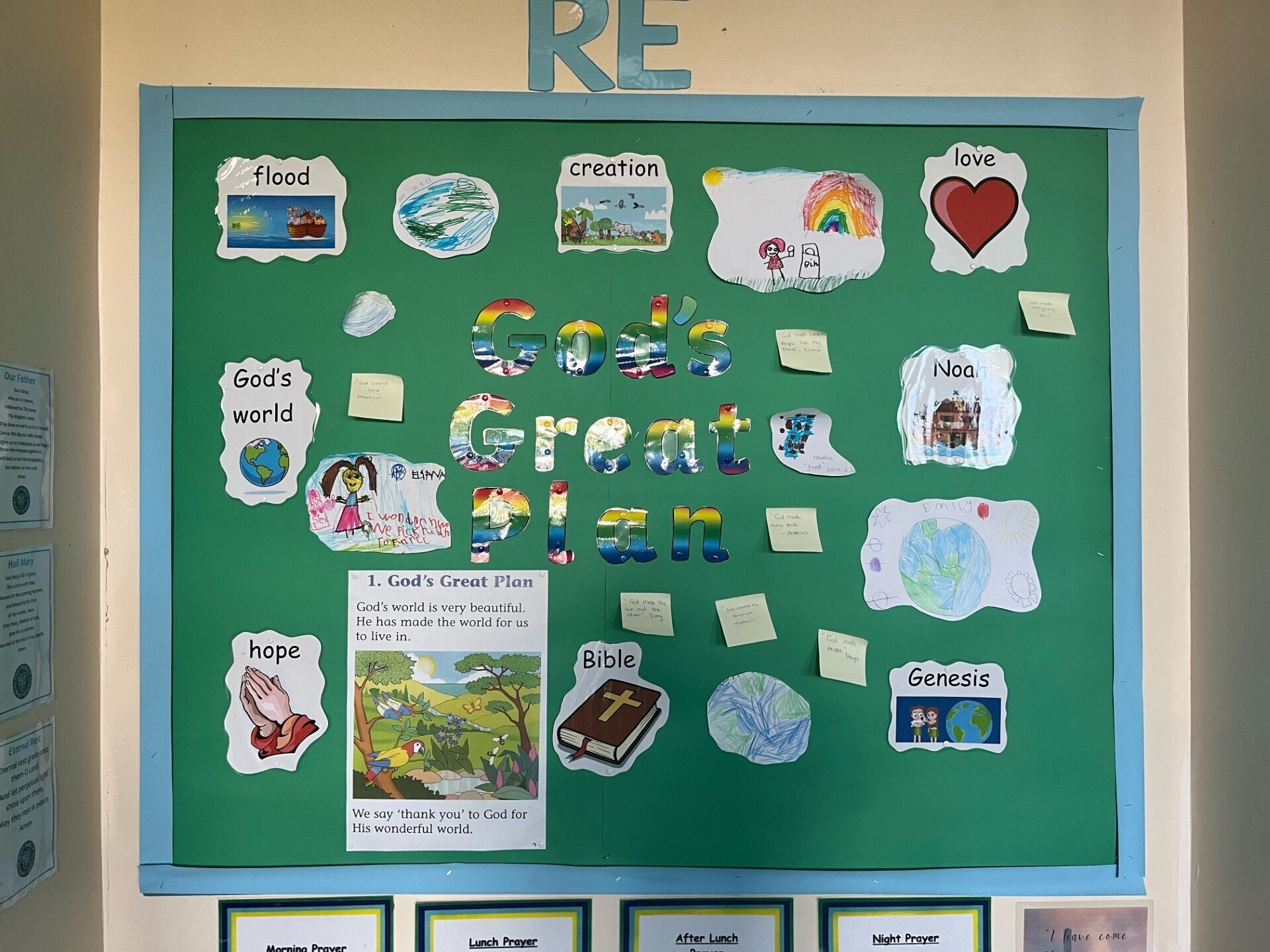 English & Geography:
We read 'Martha Maps It Out' which is a fabulous book! We loved looking at all of the different maps she drew, especially the map of her street.