Year 2
Welcome to Year 2 with Mrs Walsh, Miss Fryer and Miss Gibbons.
Half Term 2
RSHE:
We had a visit from Firefighter Dunn to learn all about her job. She was amazing and we learnt so many things from her. Lots of us are now interested in joining the fire service when we grow up.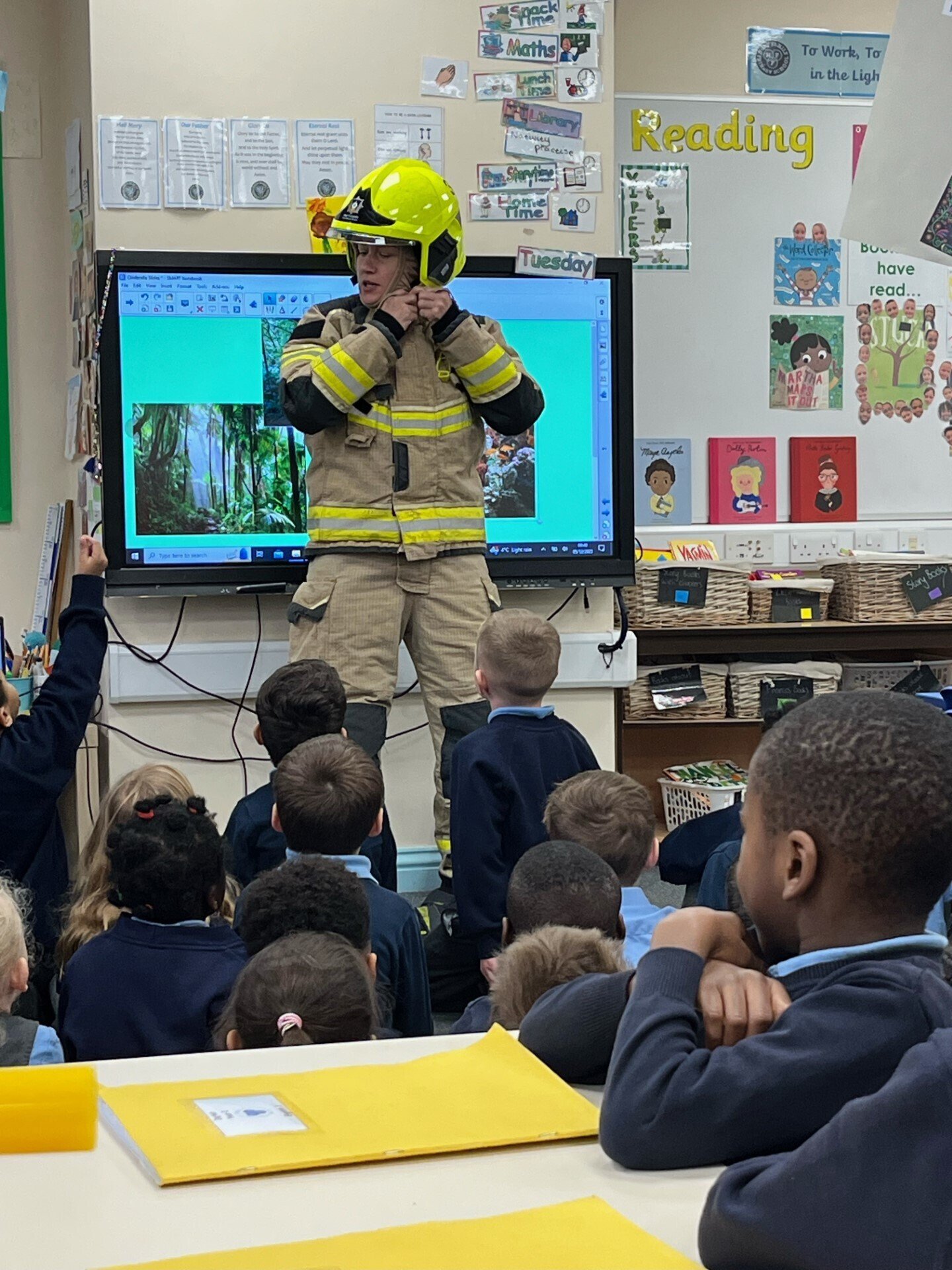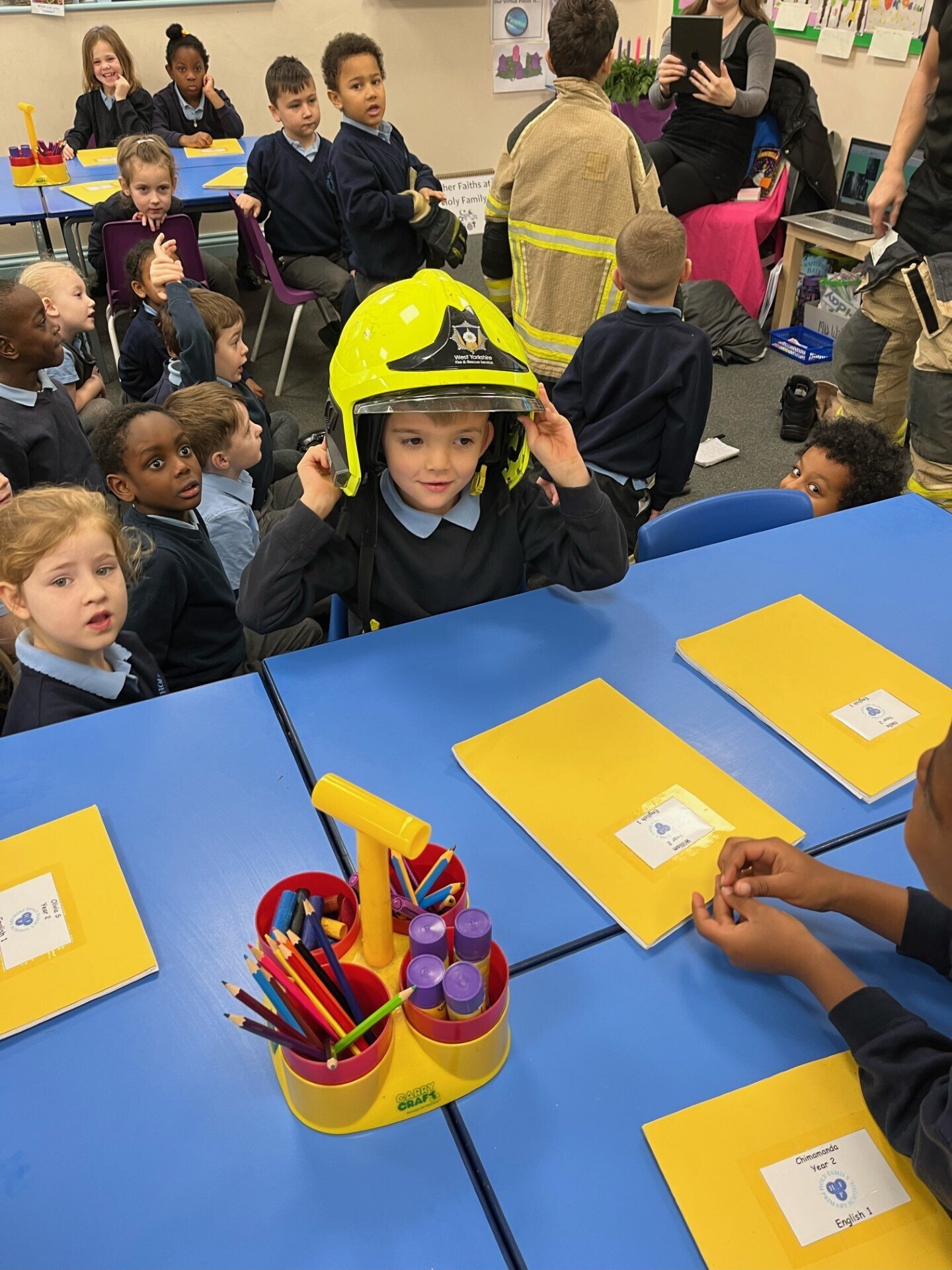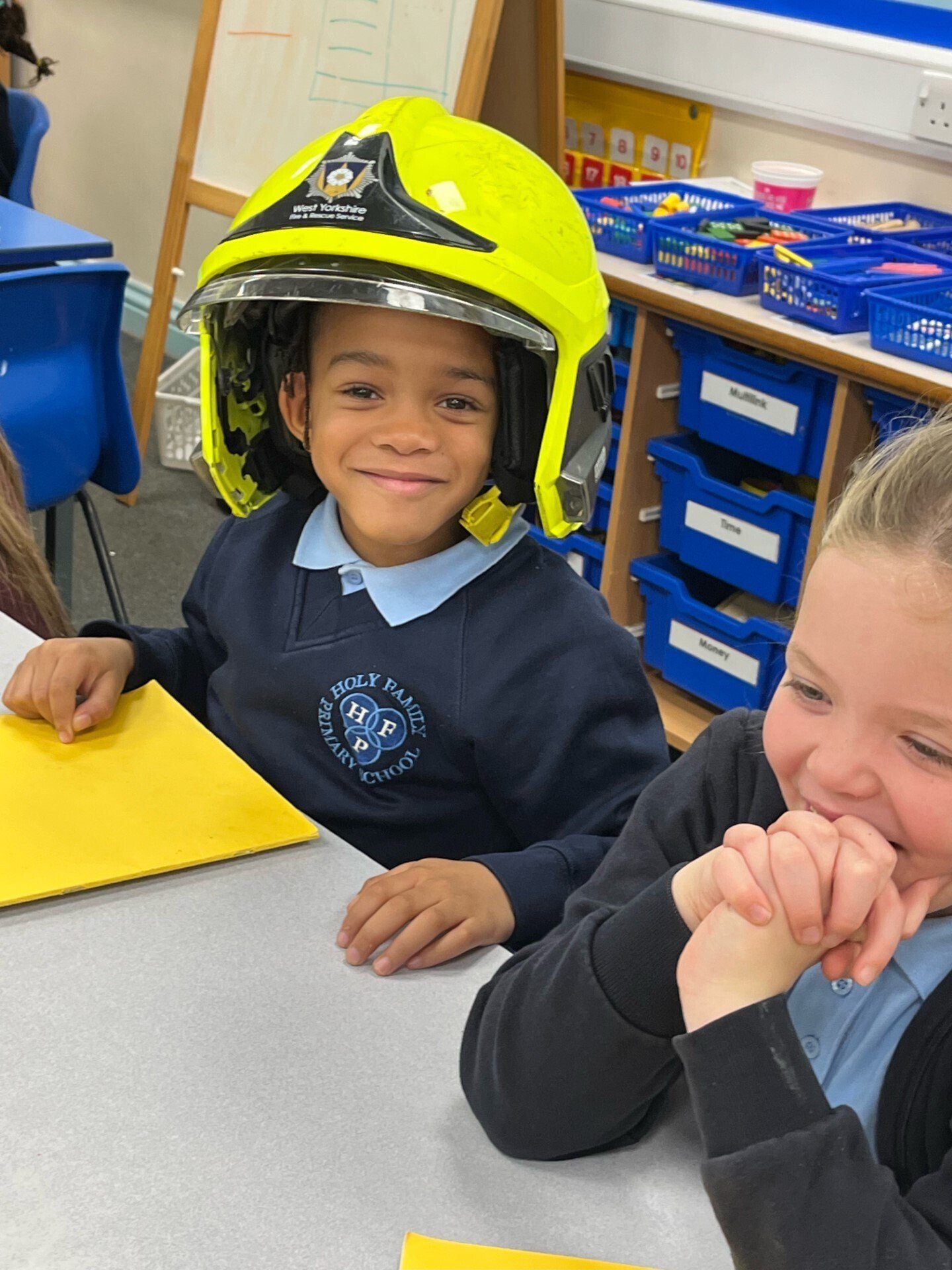 Maths:
We carried on with our exchanging work today when learning about adding using the column method.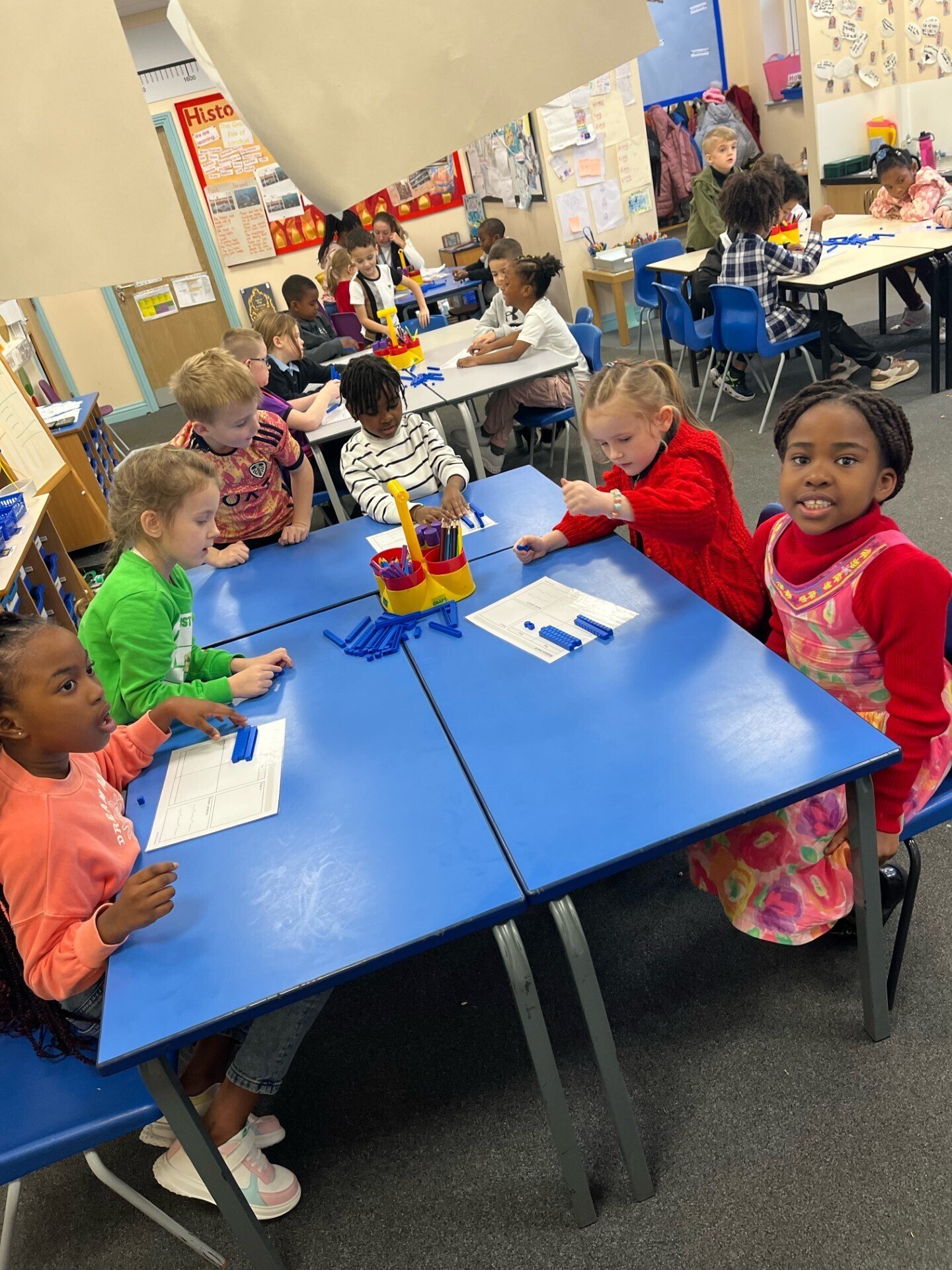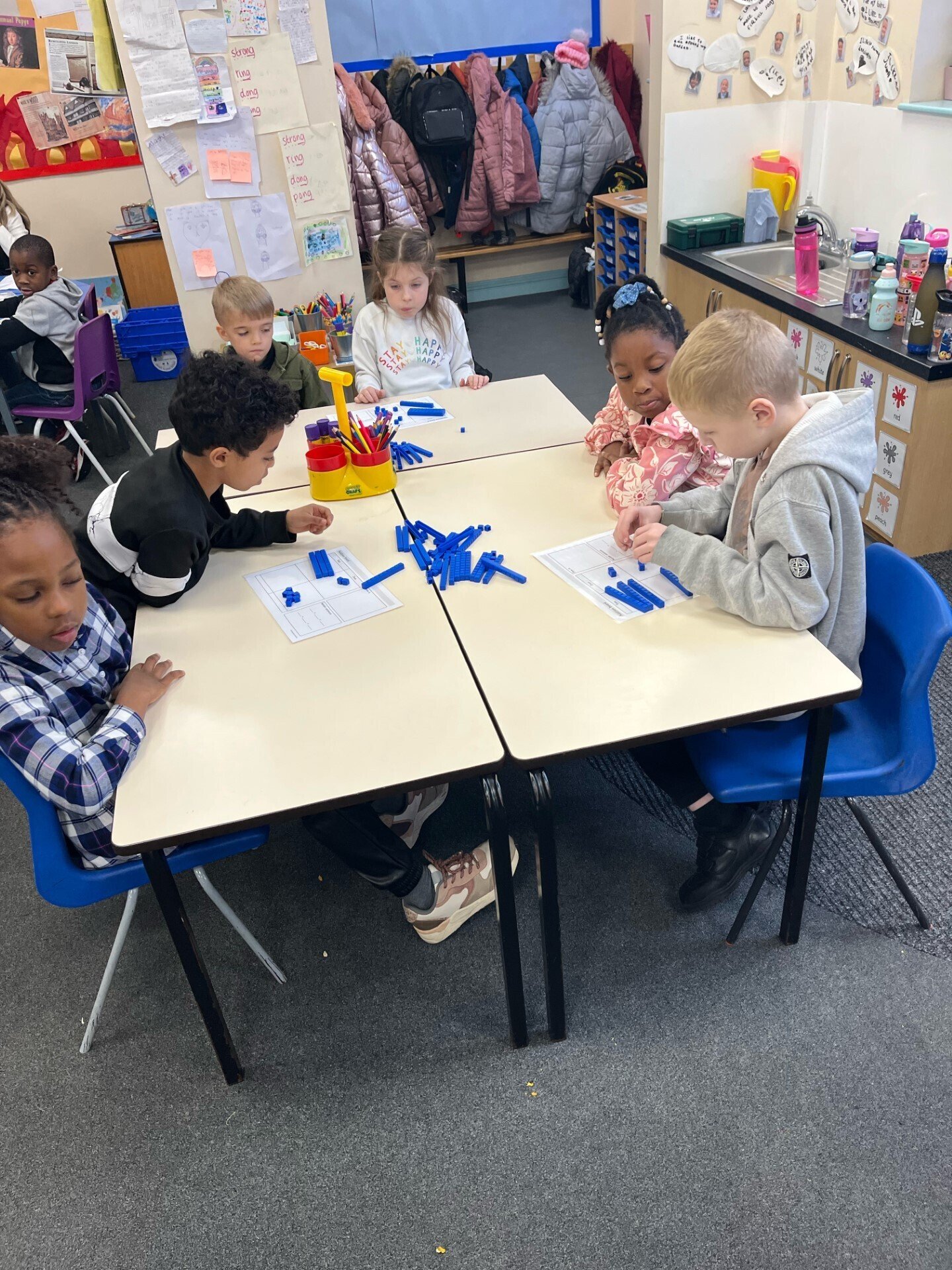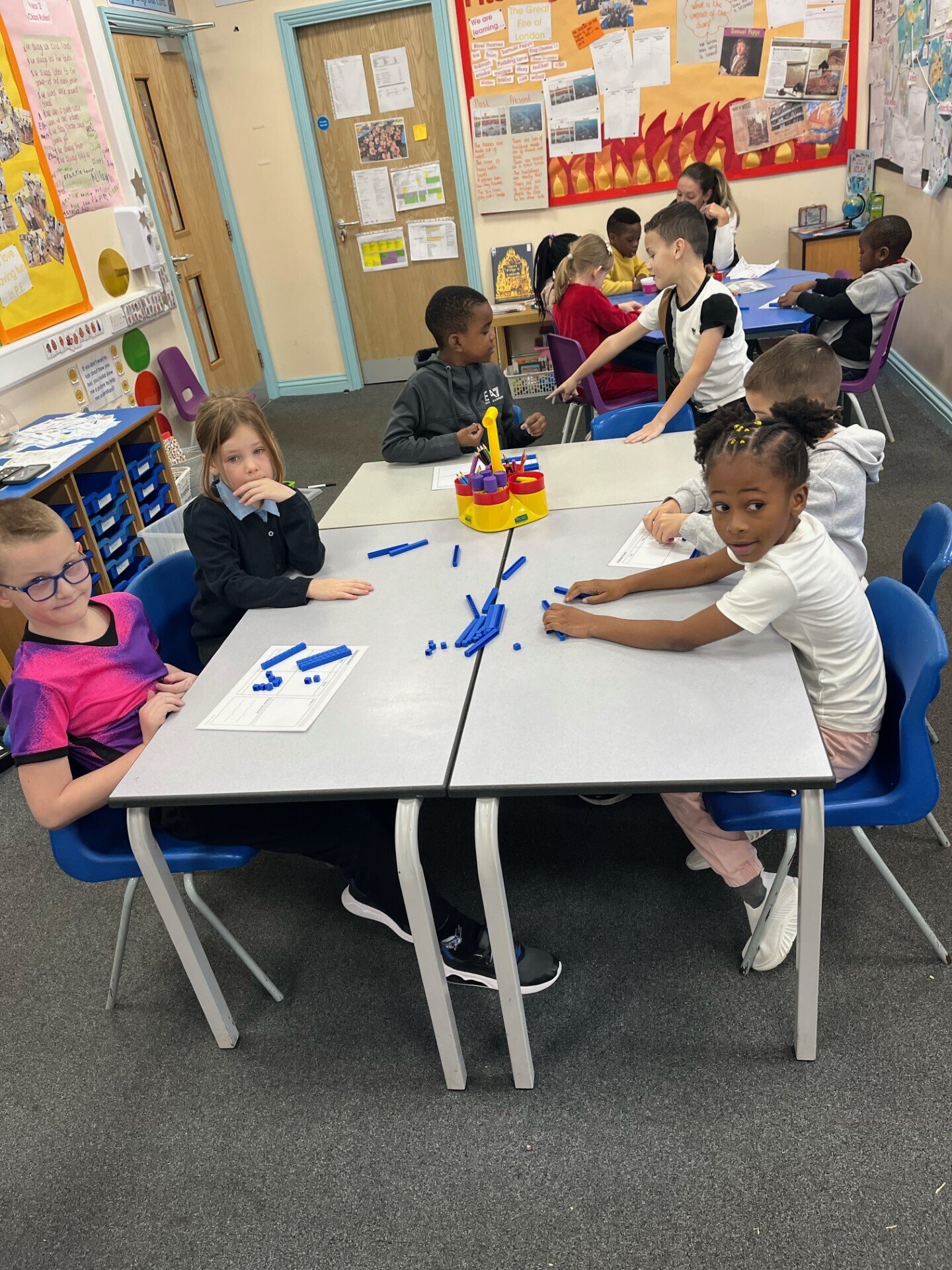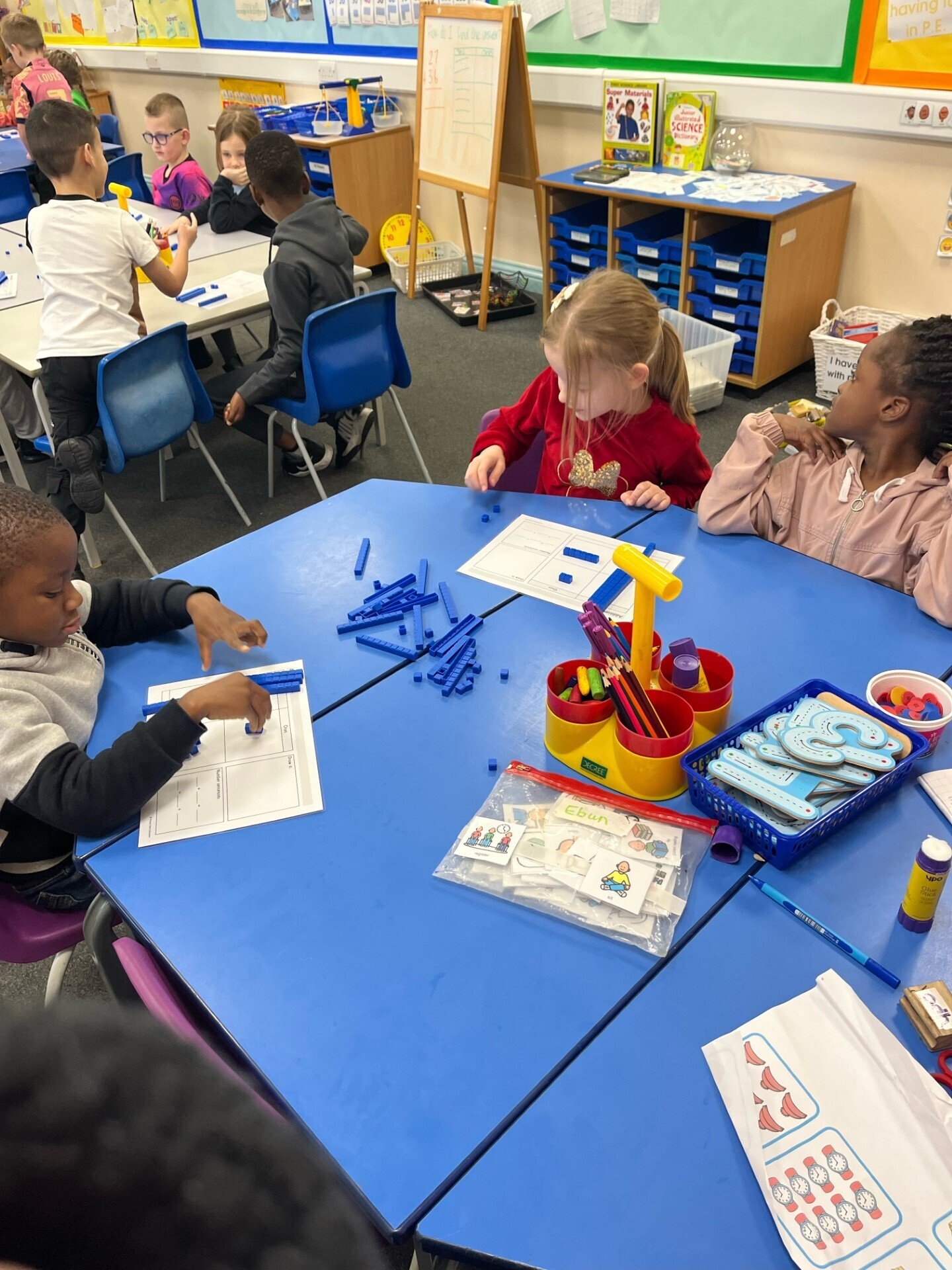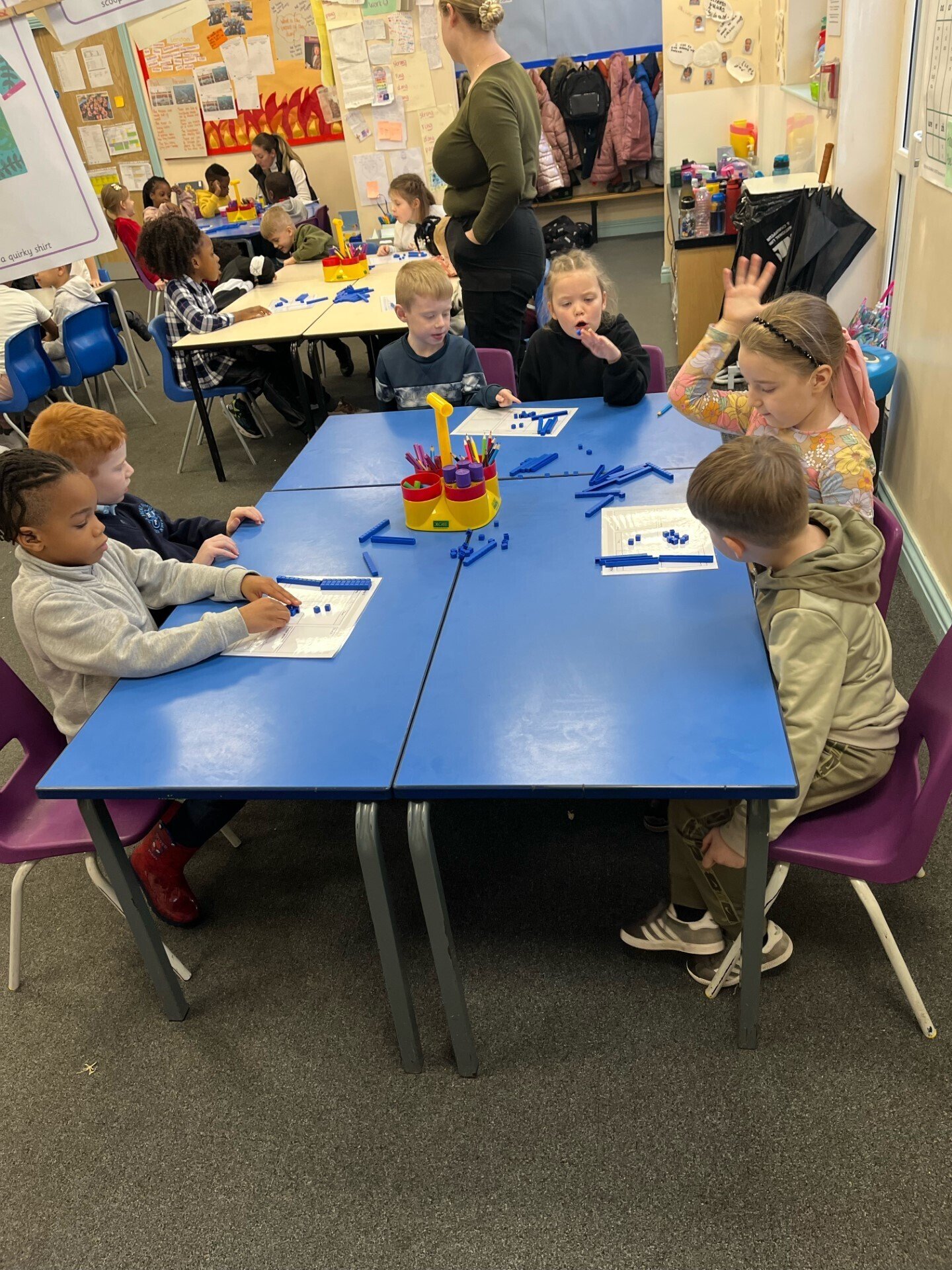 Maths
We have been working so hard on our subtracting skills and learning how to exchange 10 ones for 1 ten. We love using the Base10 equipment and working with a partner to work on our skills.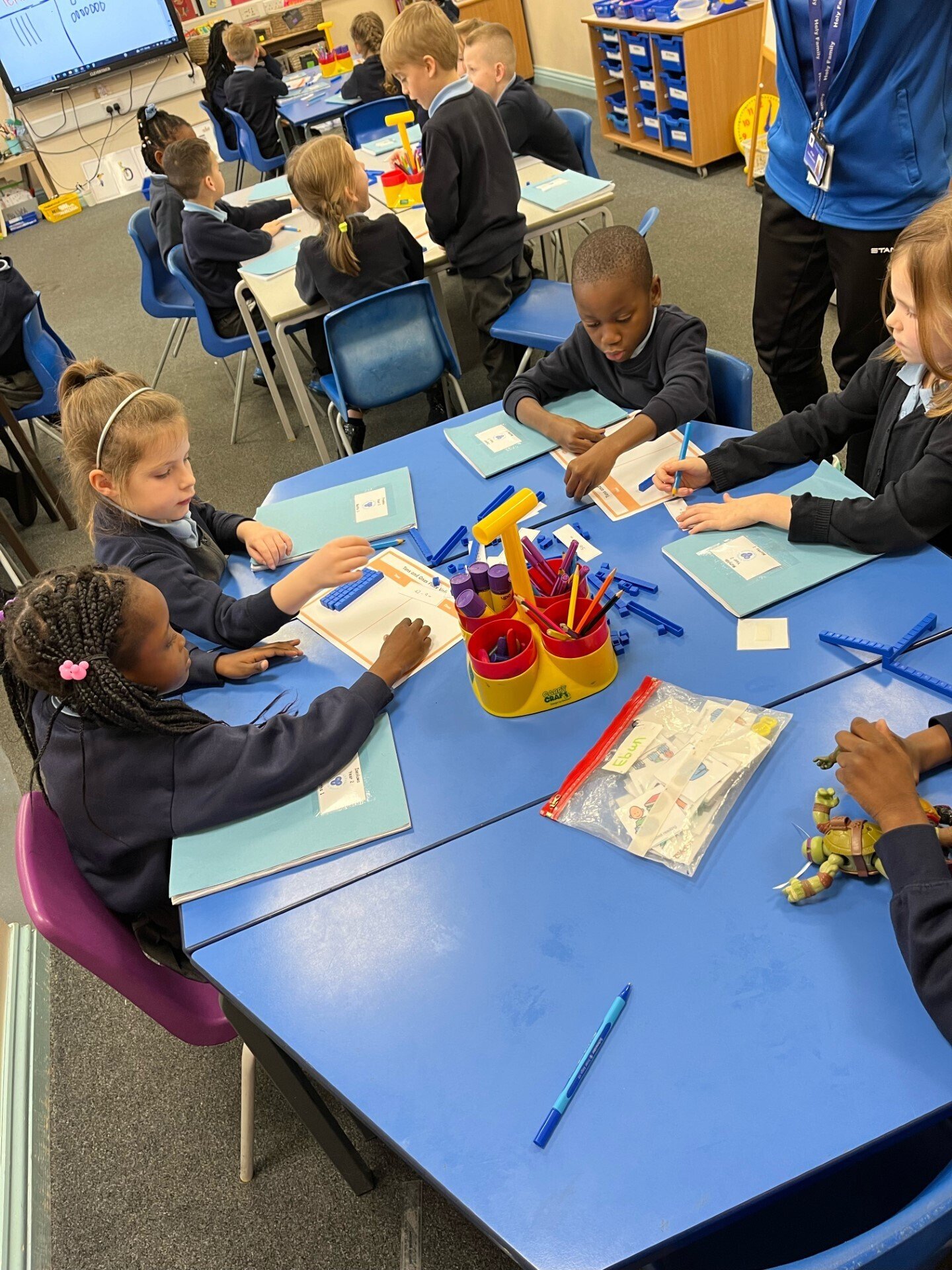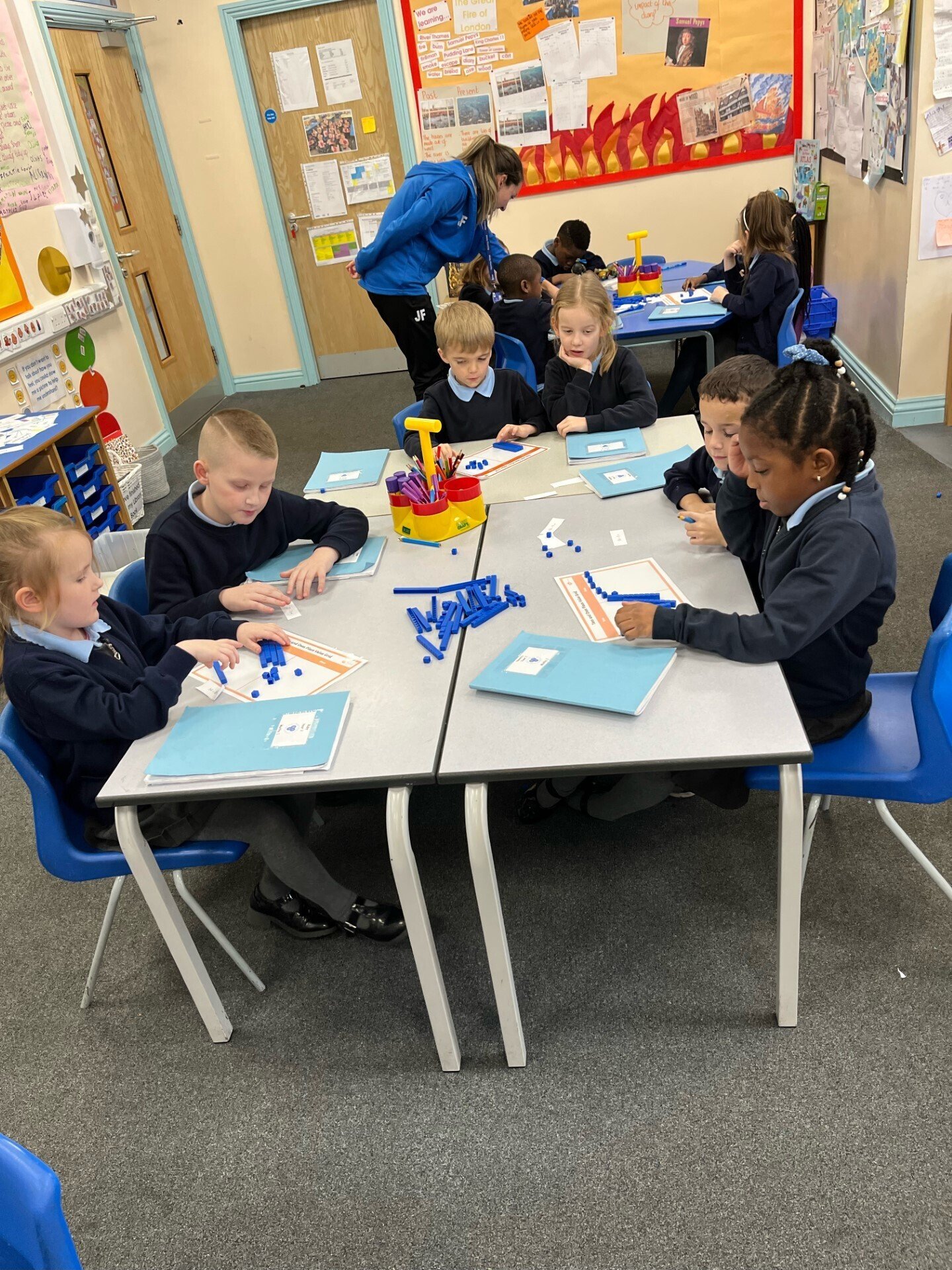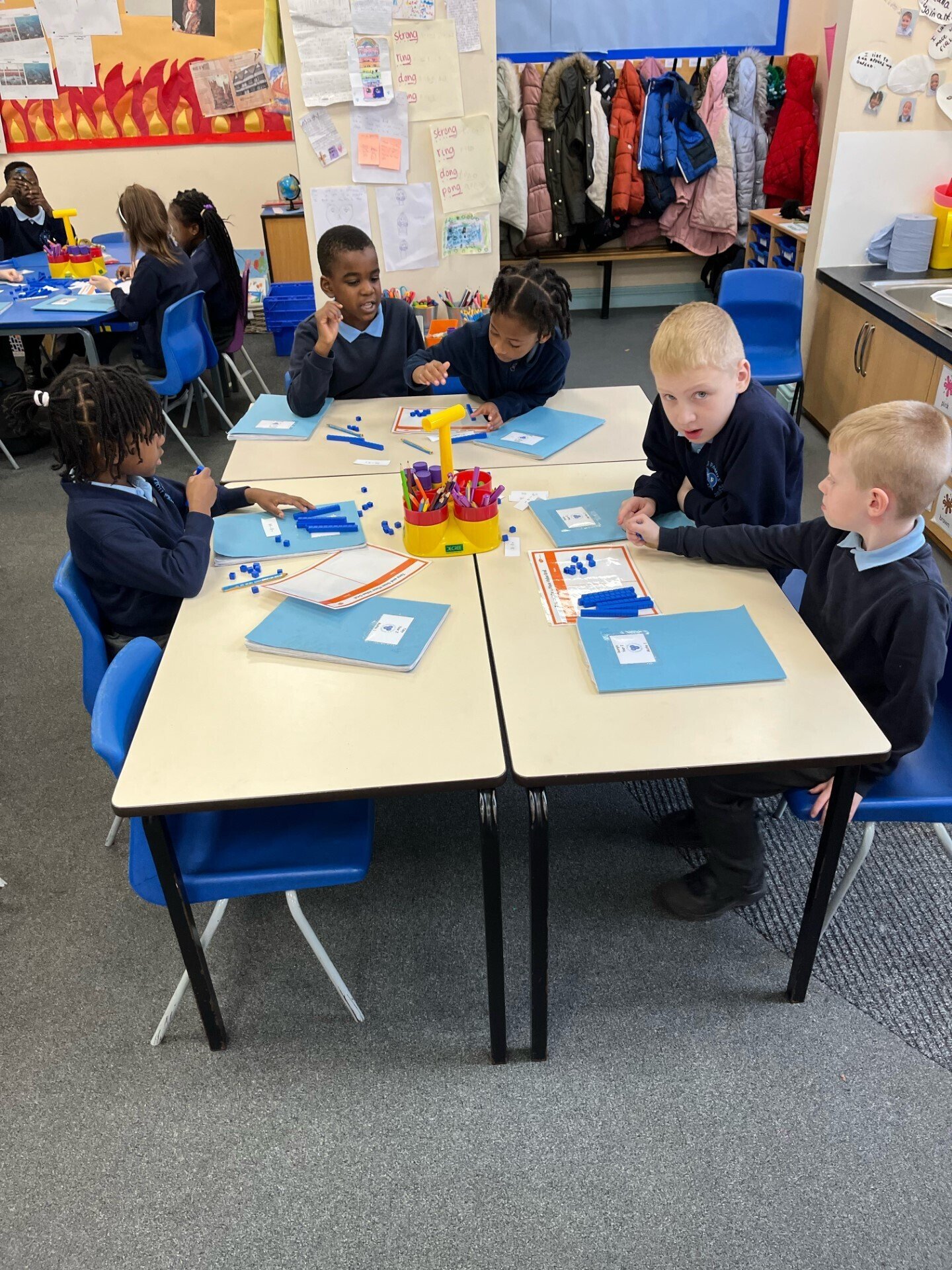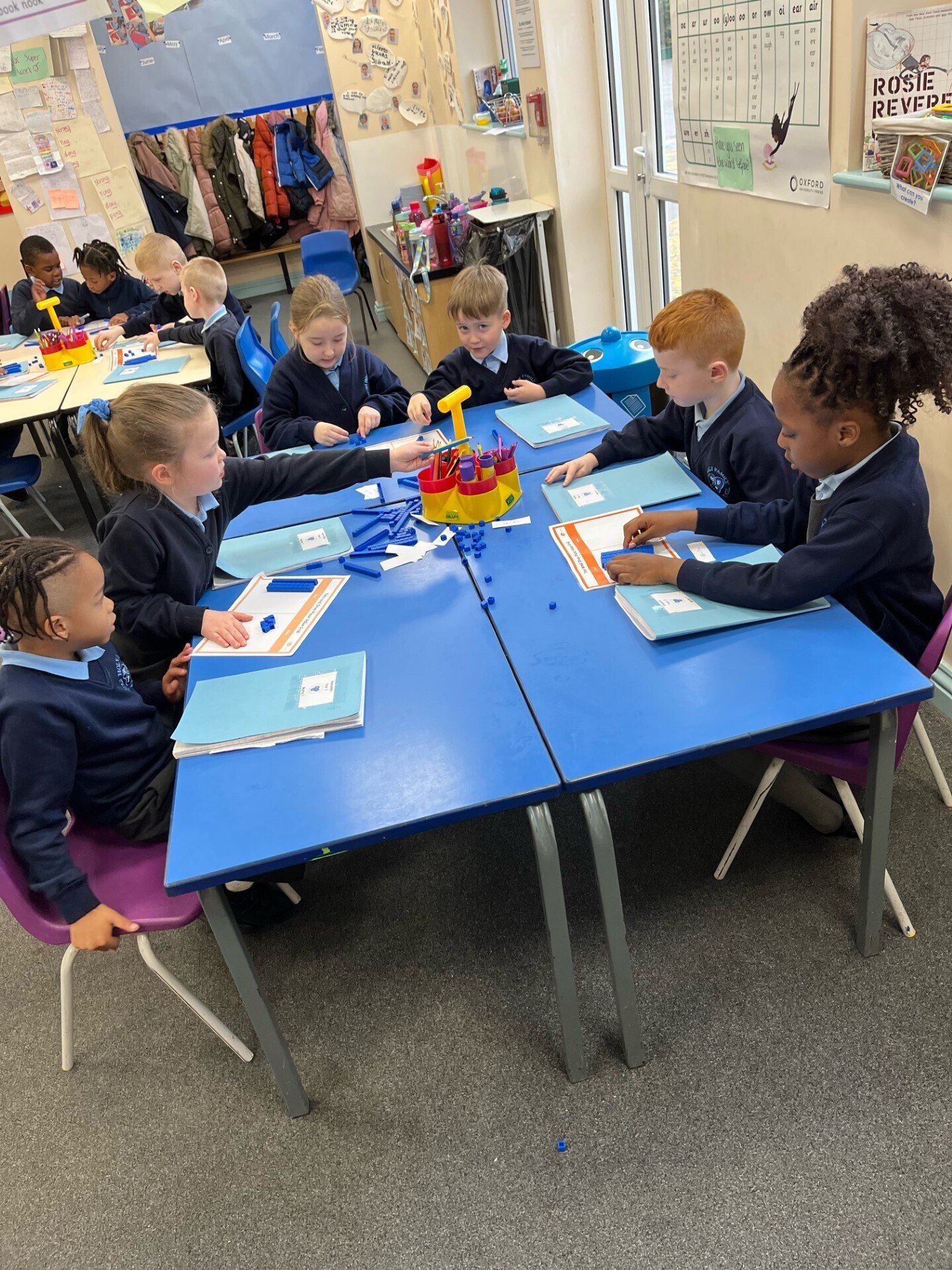 R.E.
We chatted about our new topic 'Mysteries' and started by thinking about questions we had about the world. We then painted our questions to share with each other.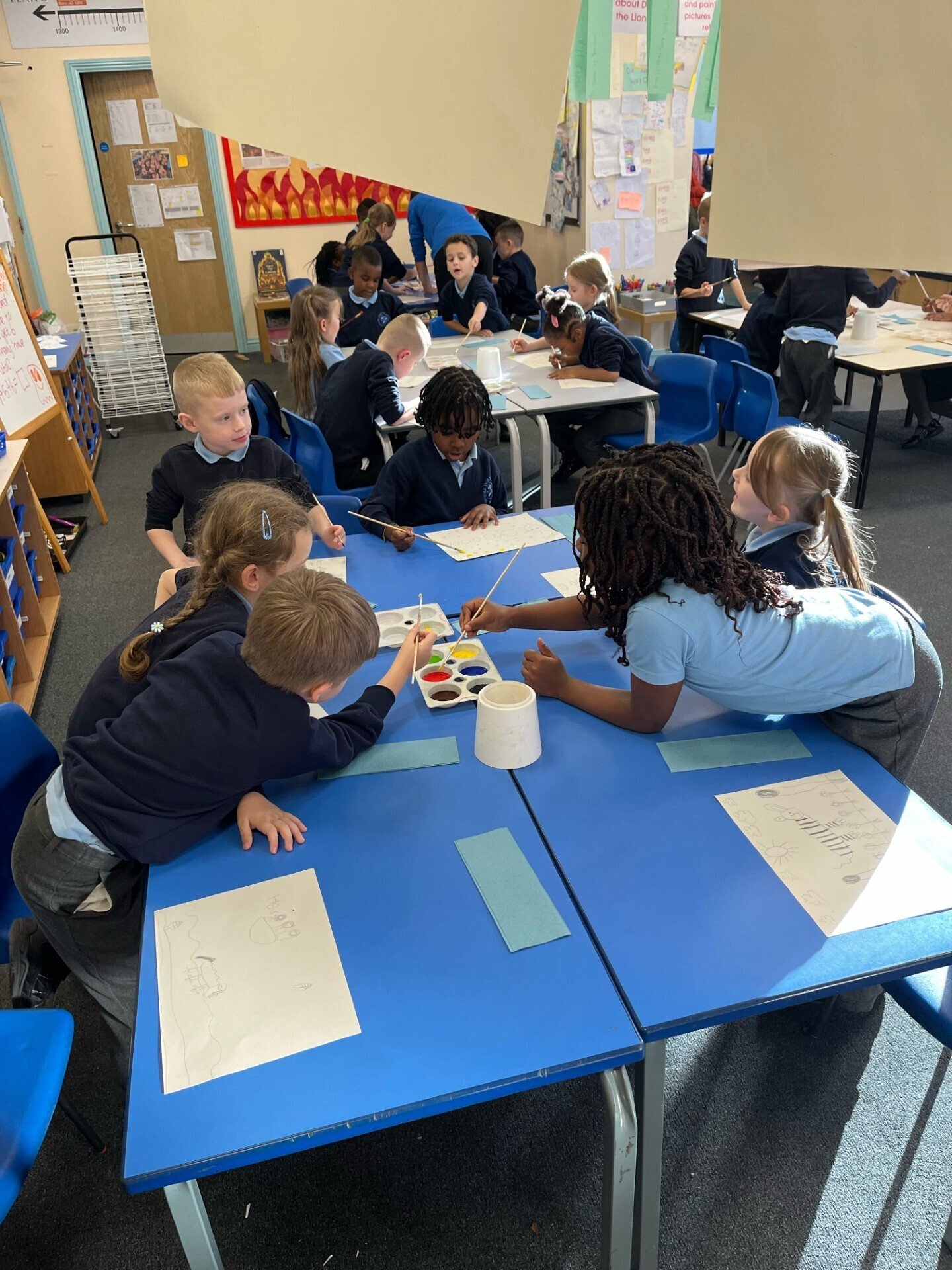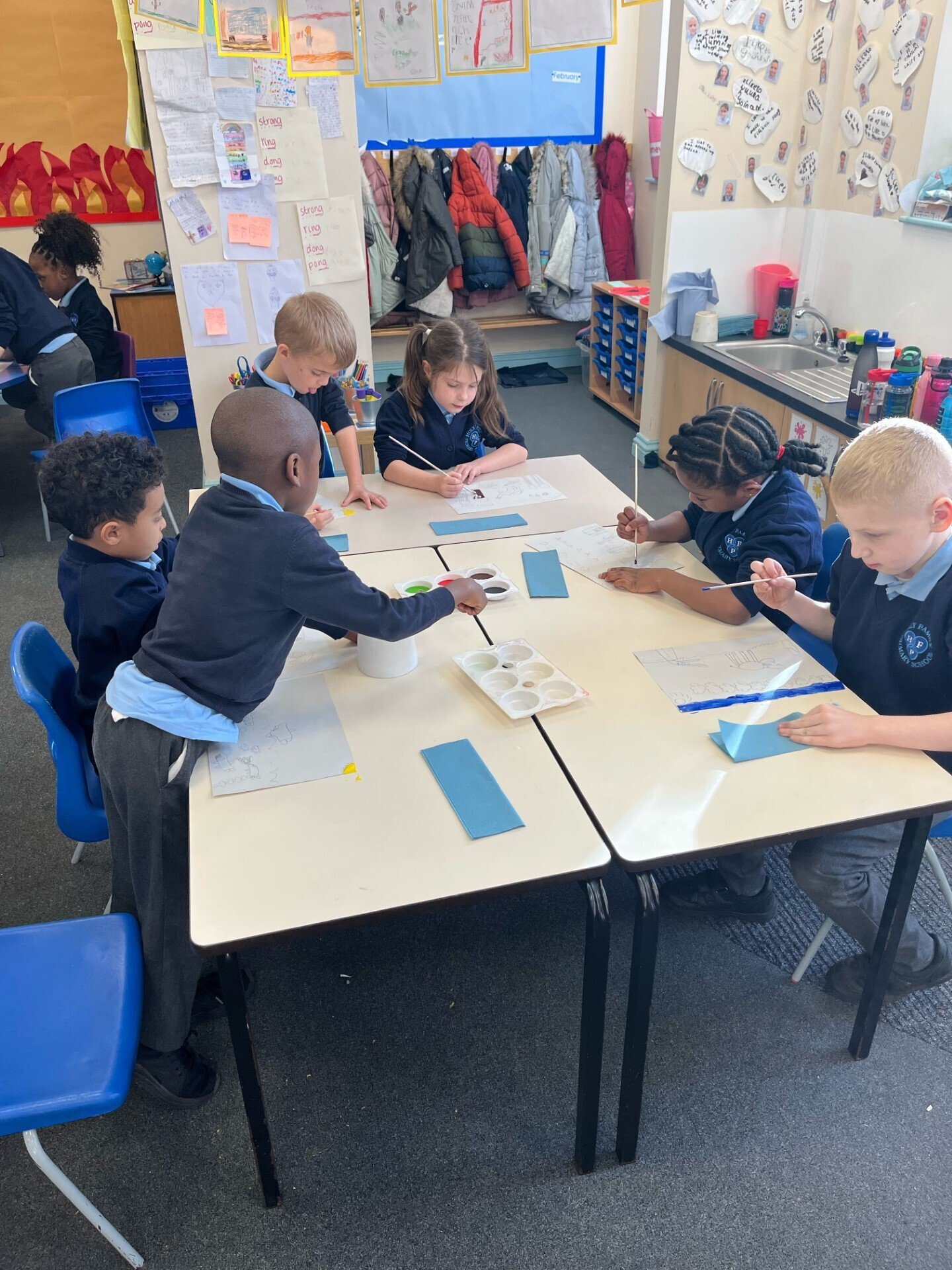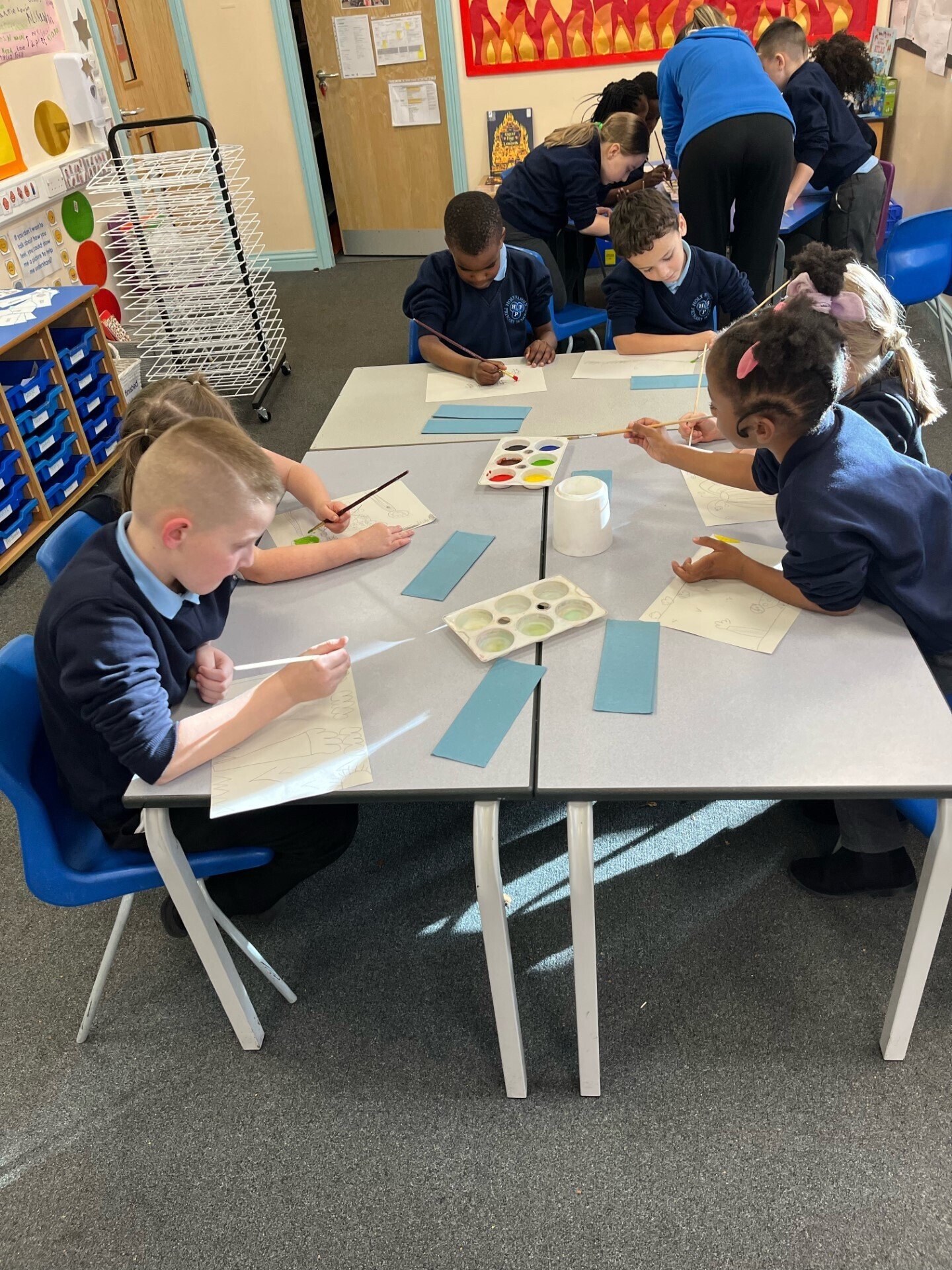 History
We started our new topic of The Great Fire of London by ordering the key events. This activity really helped us to understand what happened in the fire and just how big it was.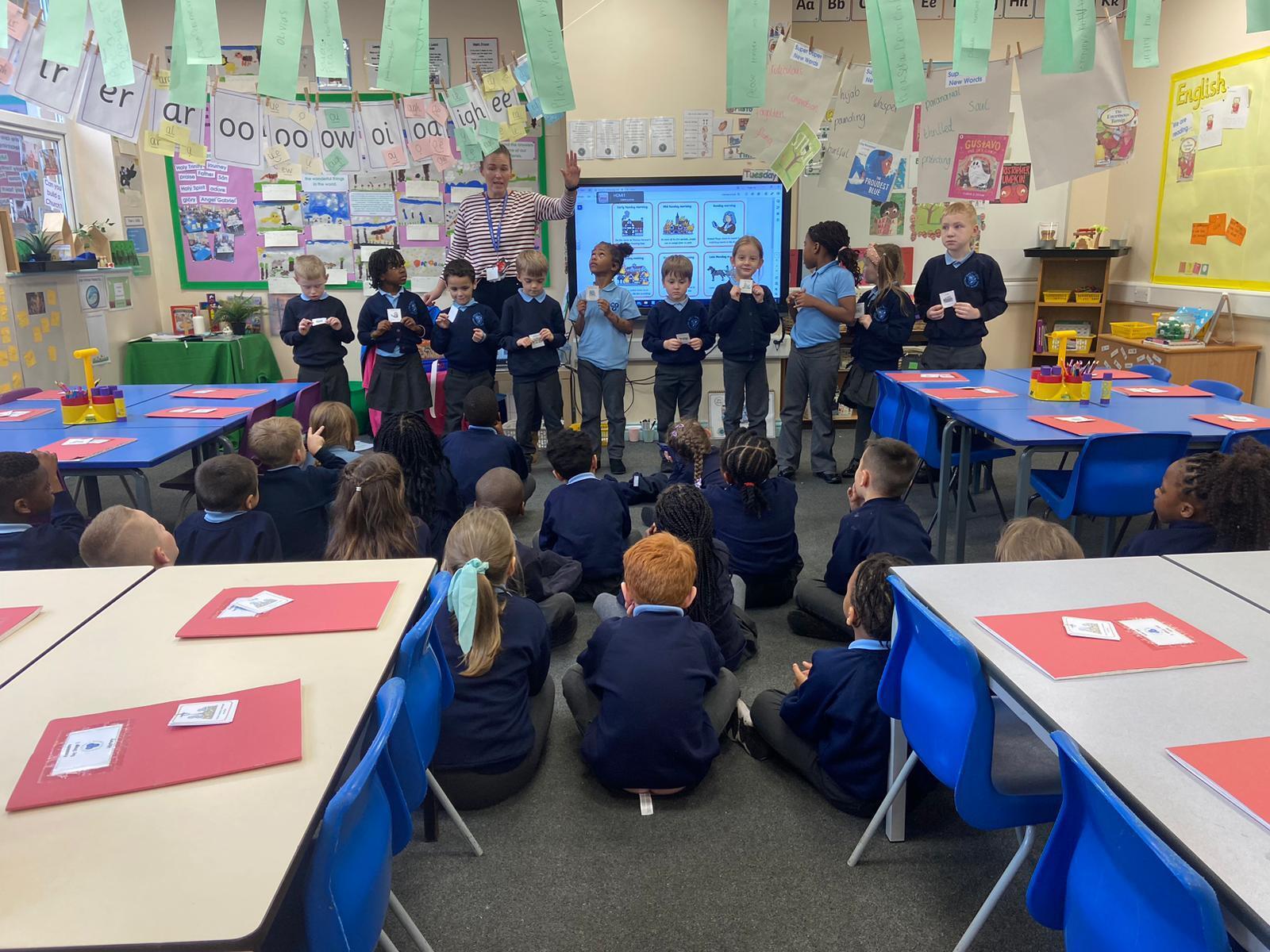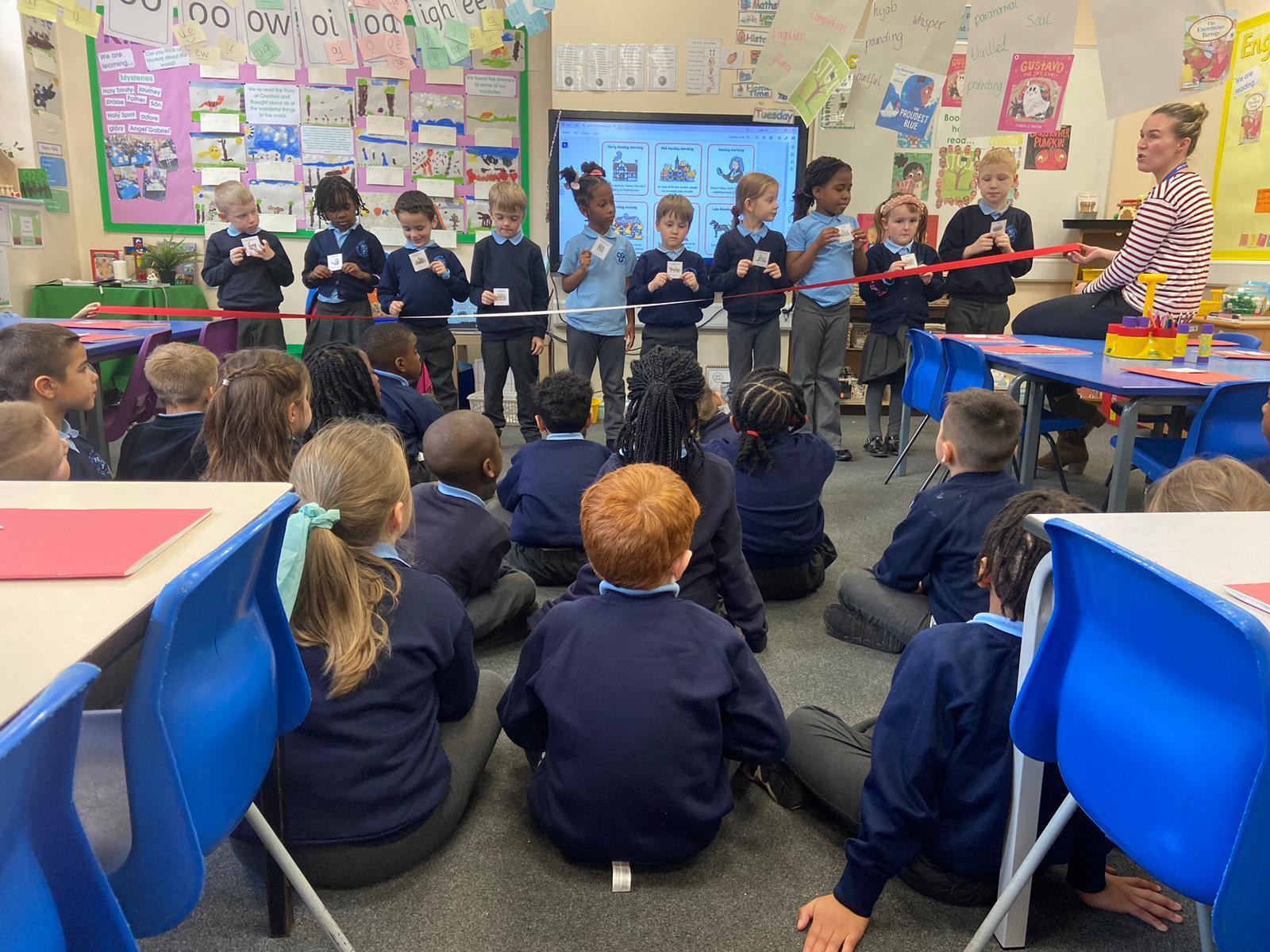 Half Term 1
Geography
We had great fun consolidating our work by creating our own globes.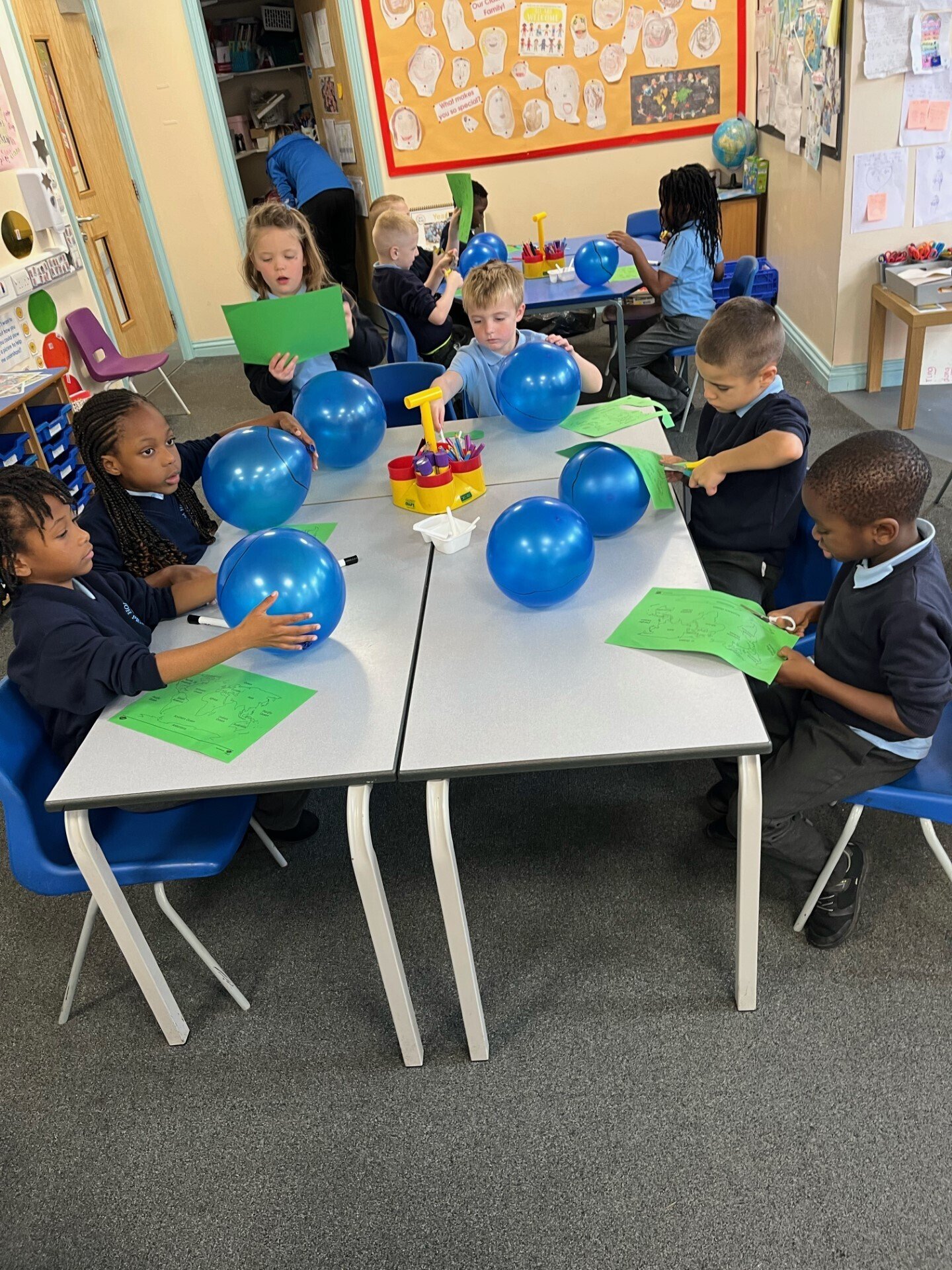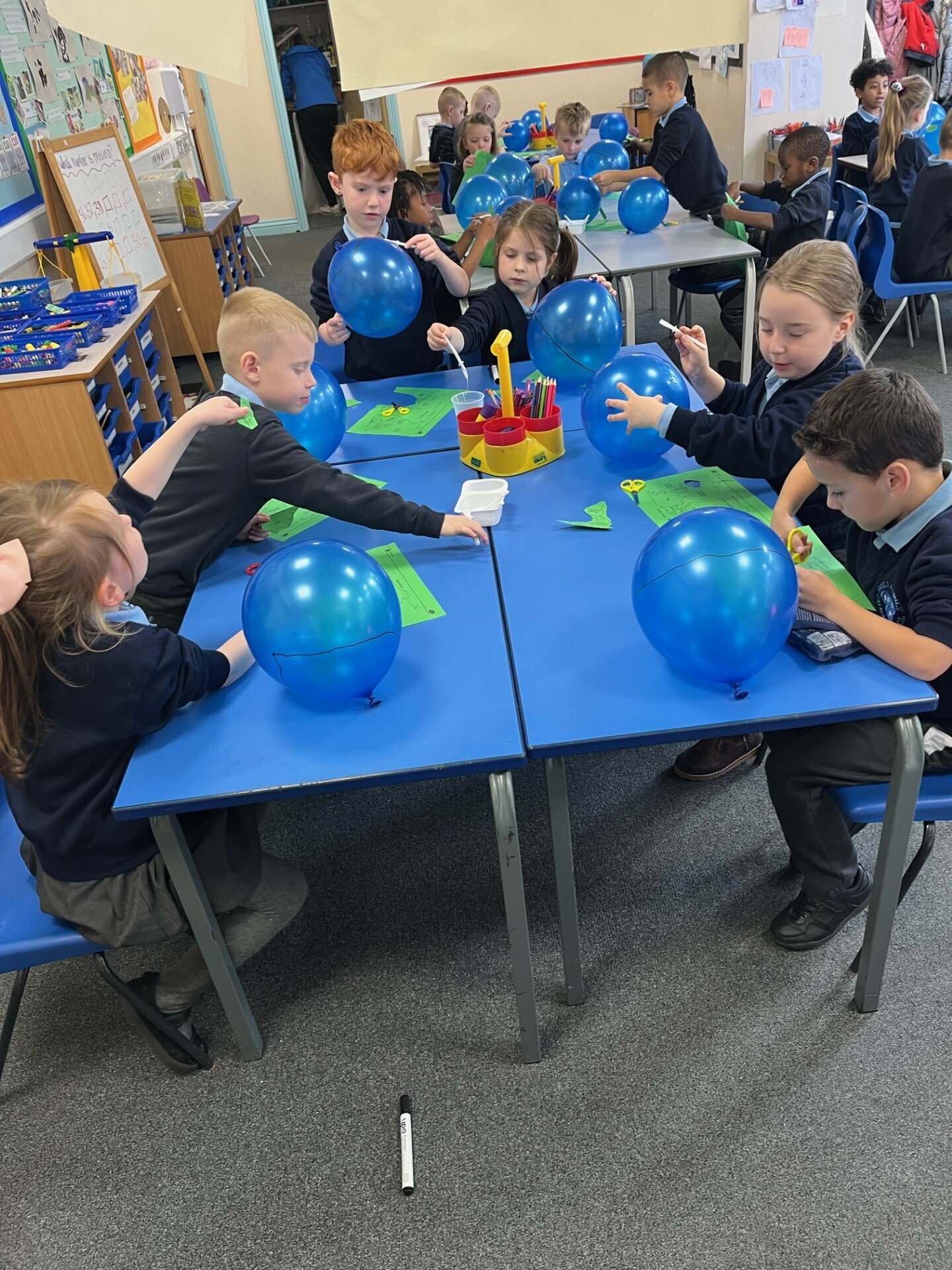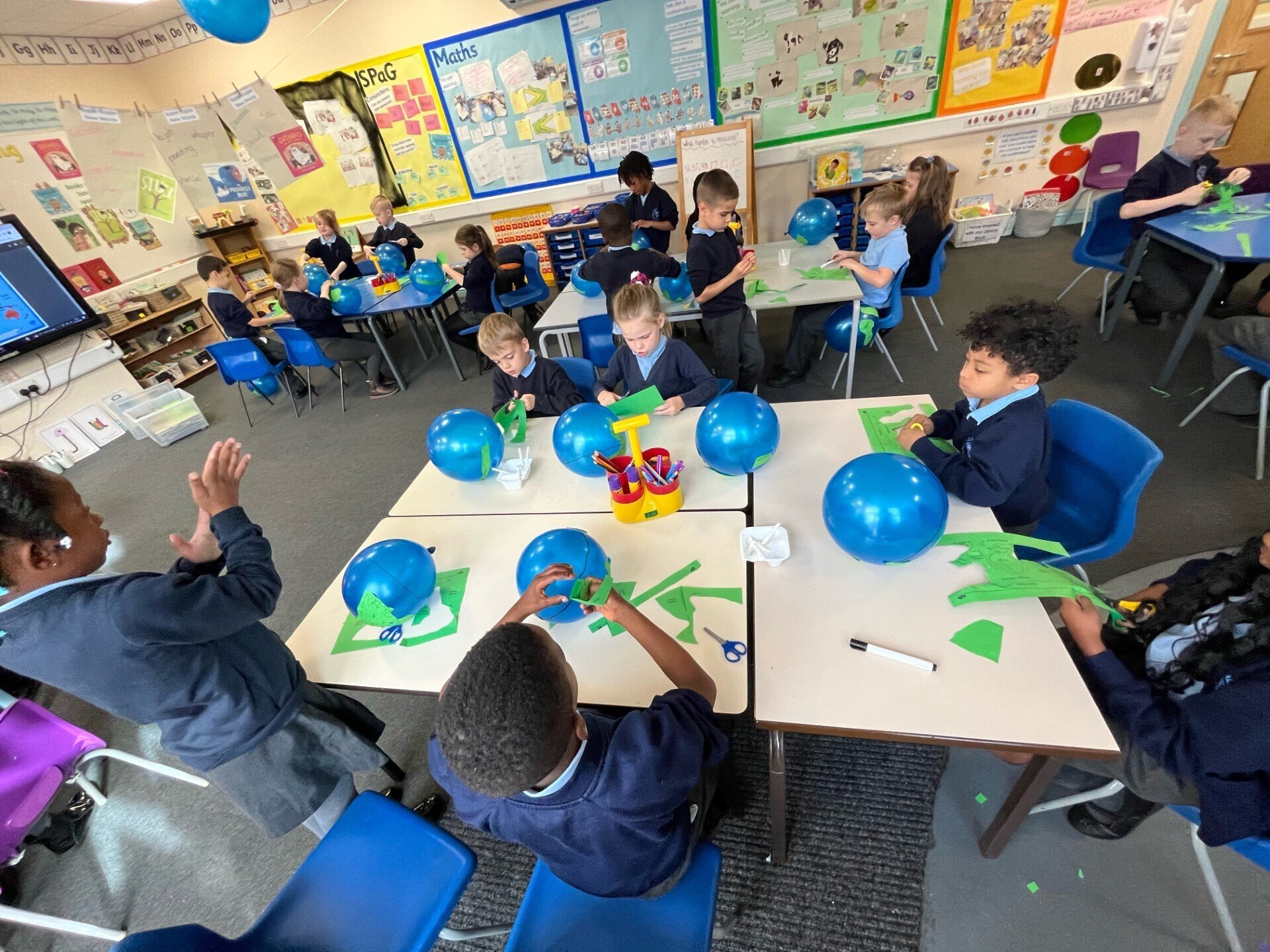 P.E.
We have really been enjoying our P.E. lessons. We have loved getting our bodies all warmed up by dancing and playing games.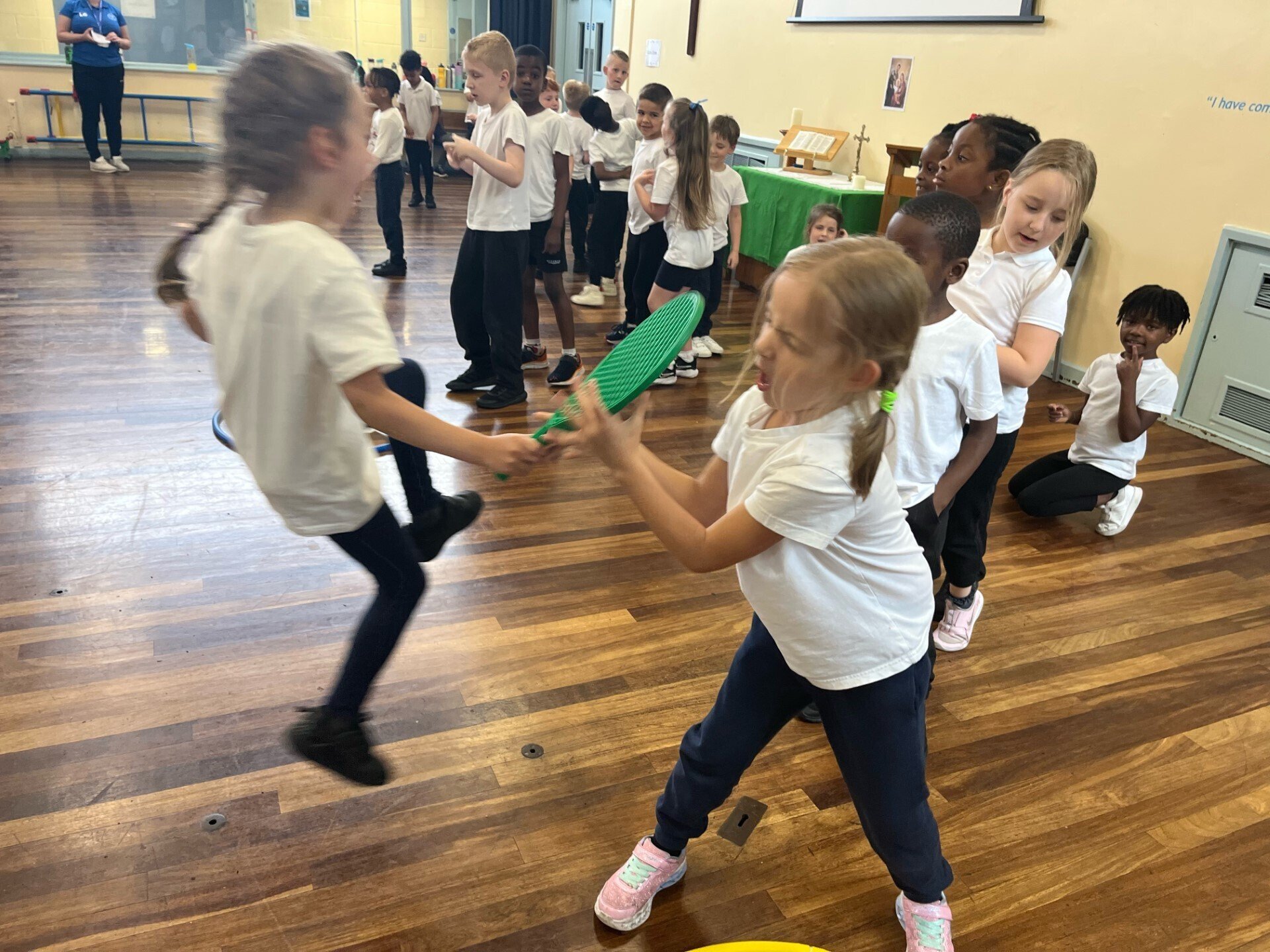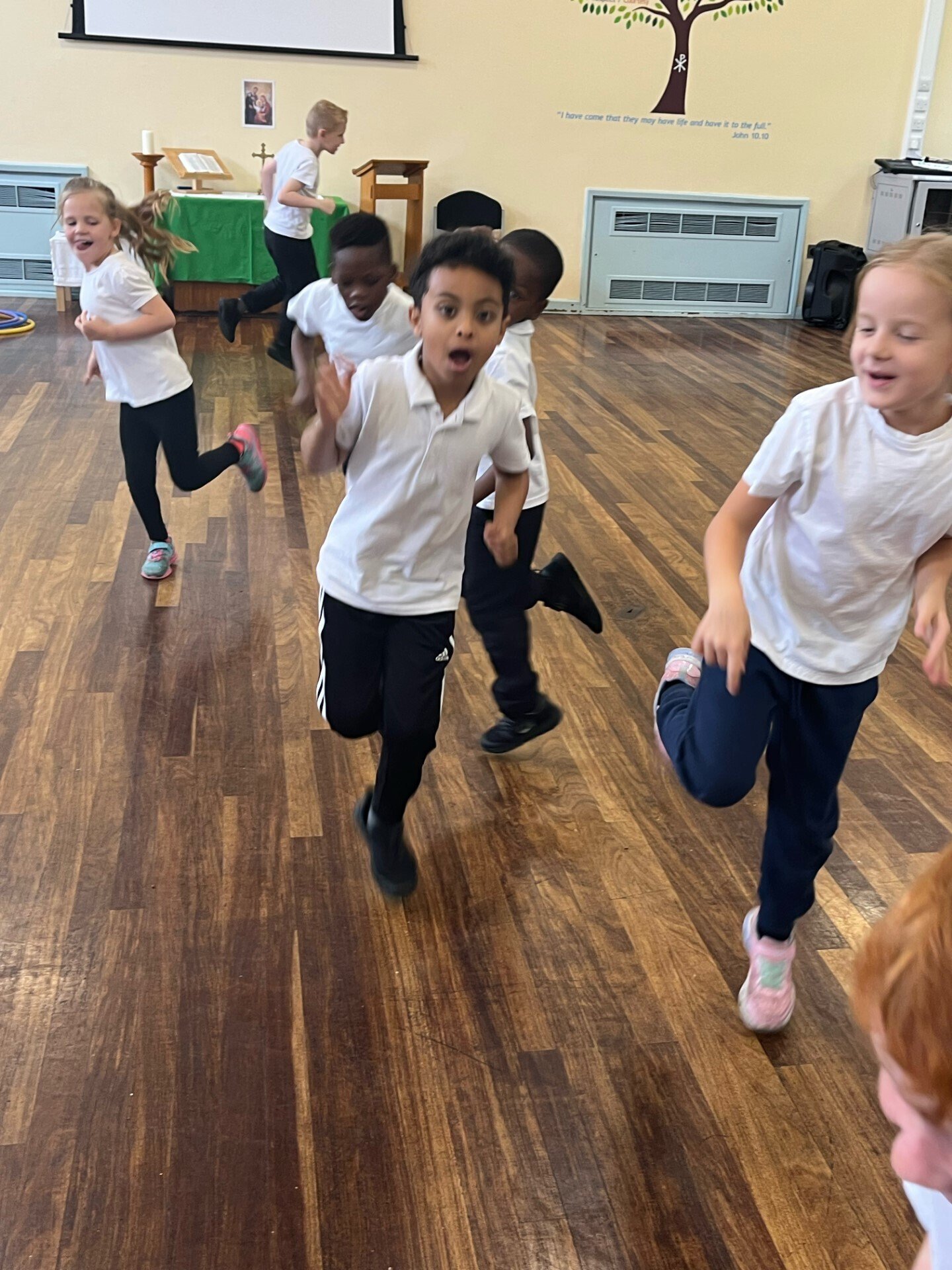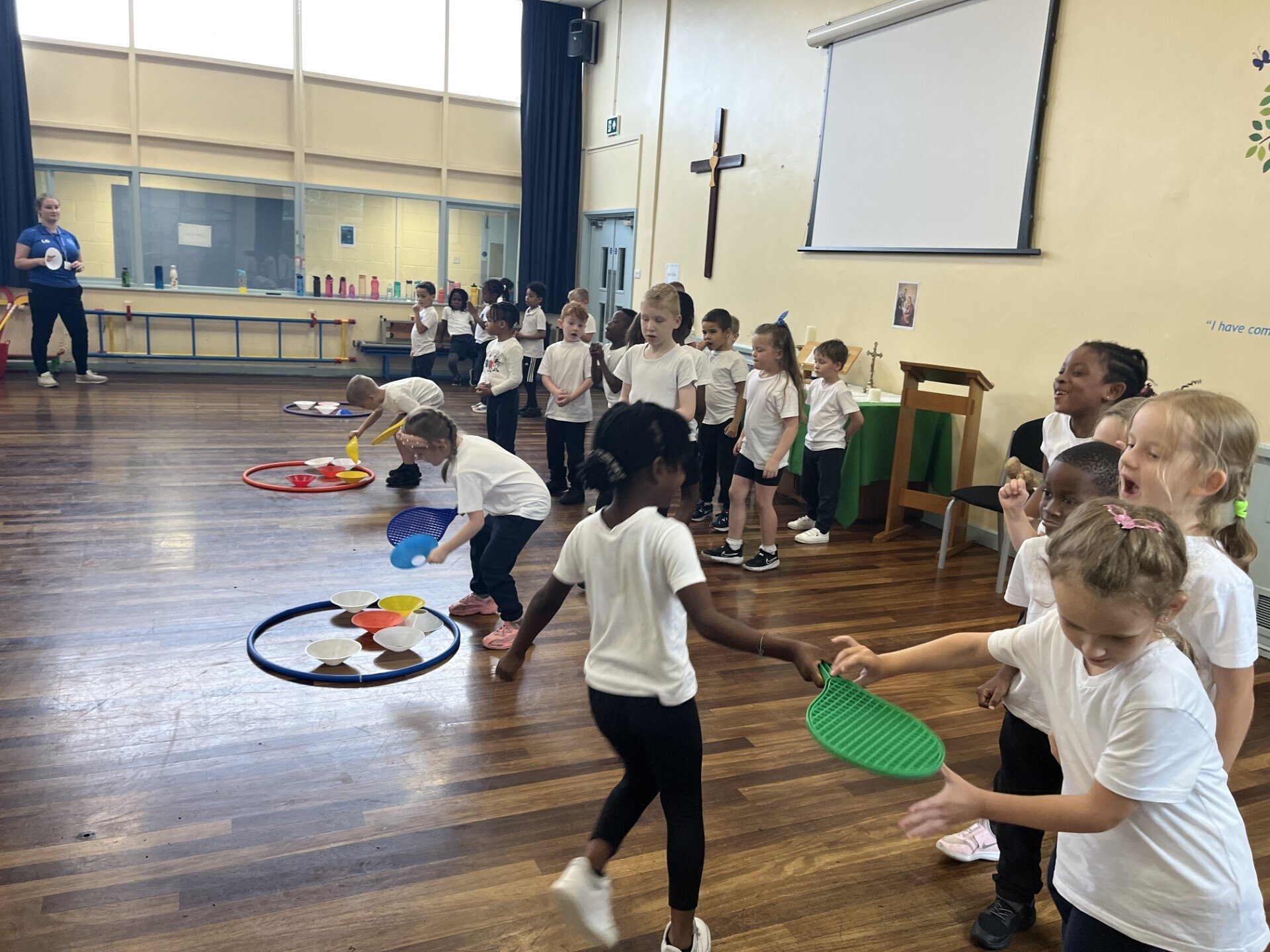 Art & Design
We have been looking at using different craft techniques to make maps. We used a stained glass window effect to create these maps!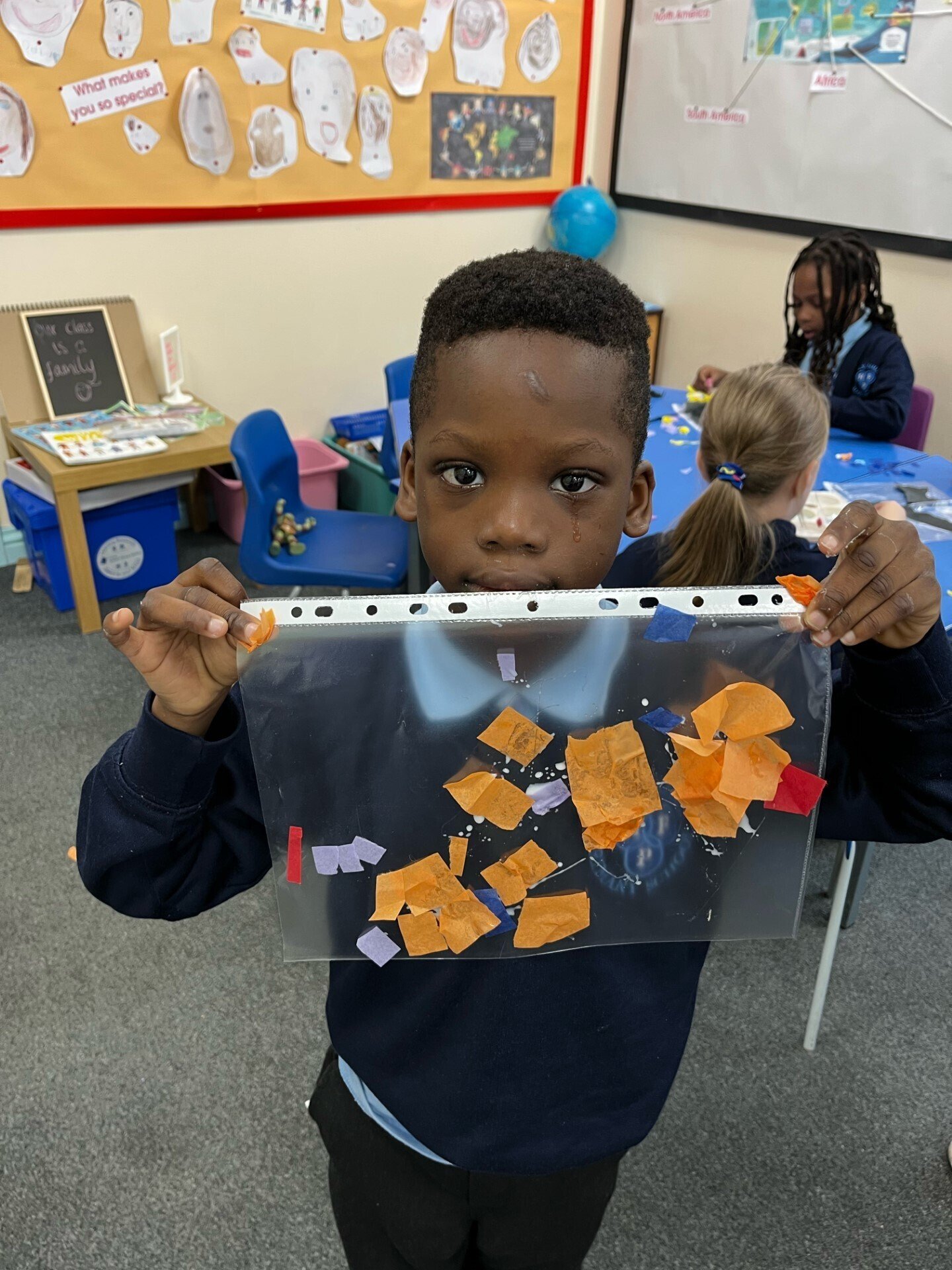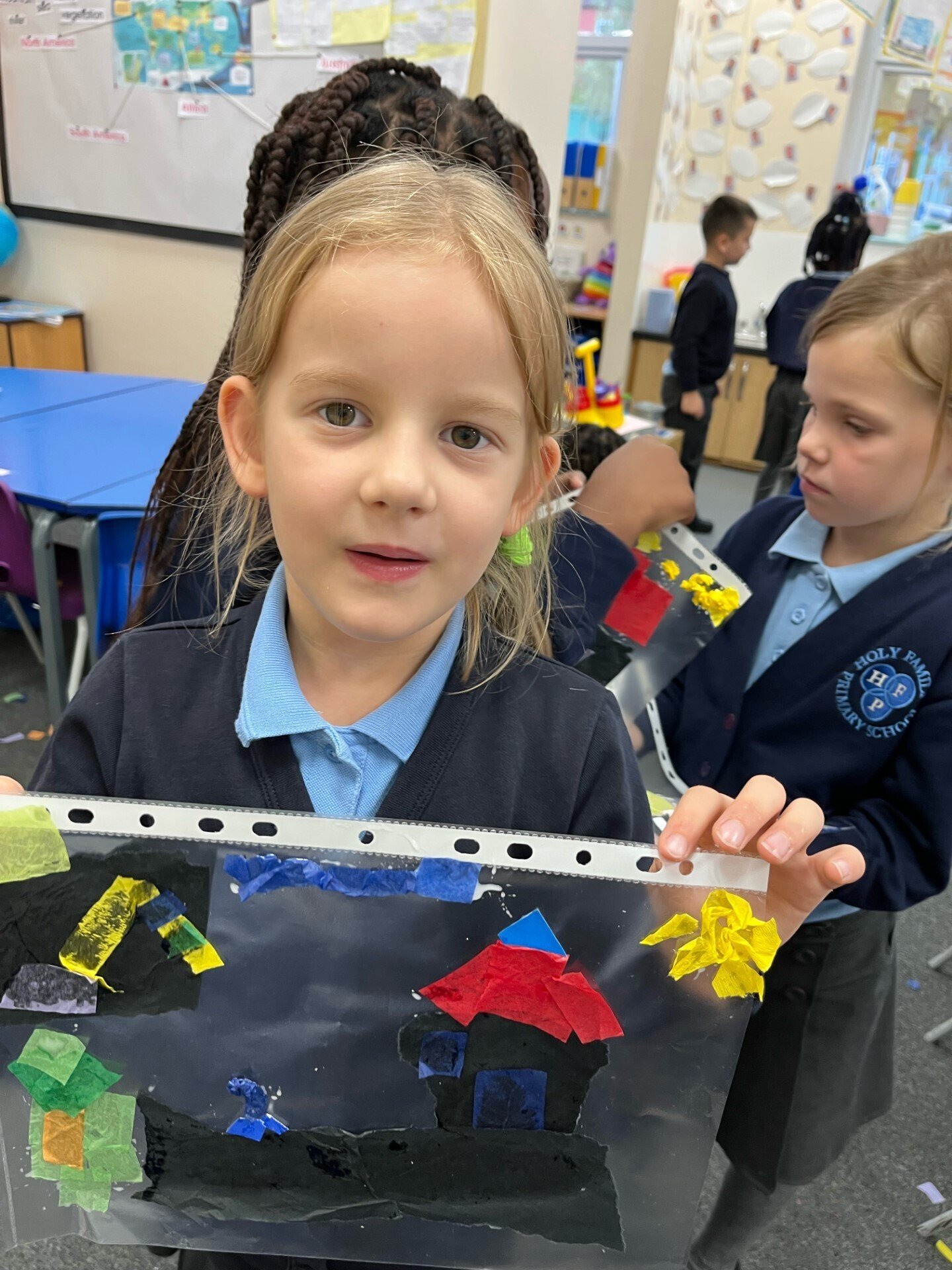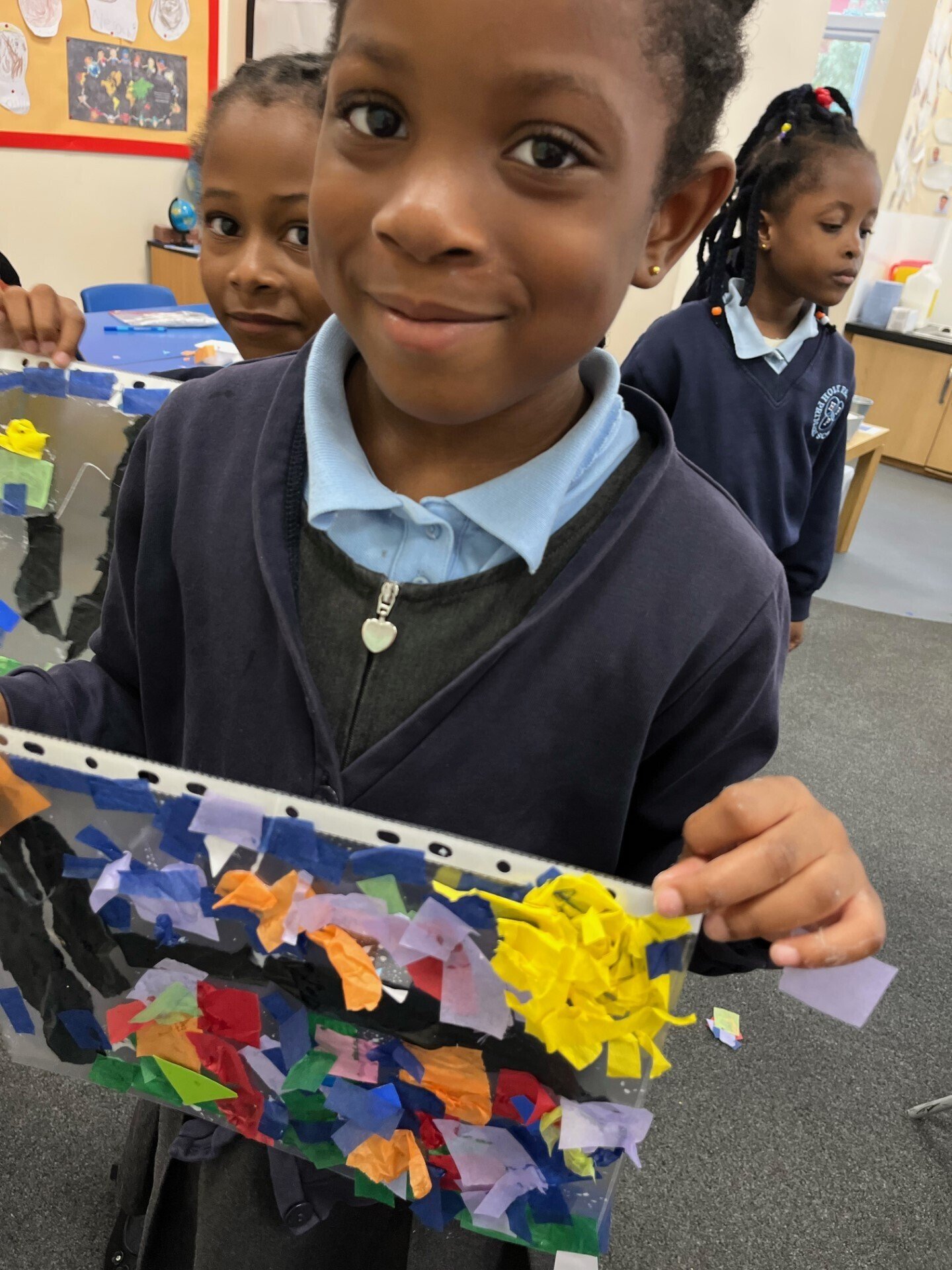 R.E.
Year 2 have made a super start to the new school year. In R.E. we have been listening to the story of The Lost Sheep and talking about how we are so special and chosen by God.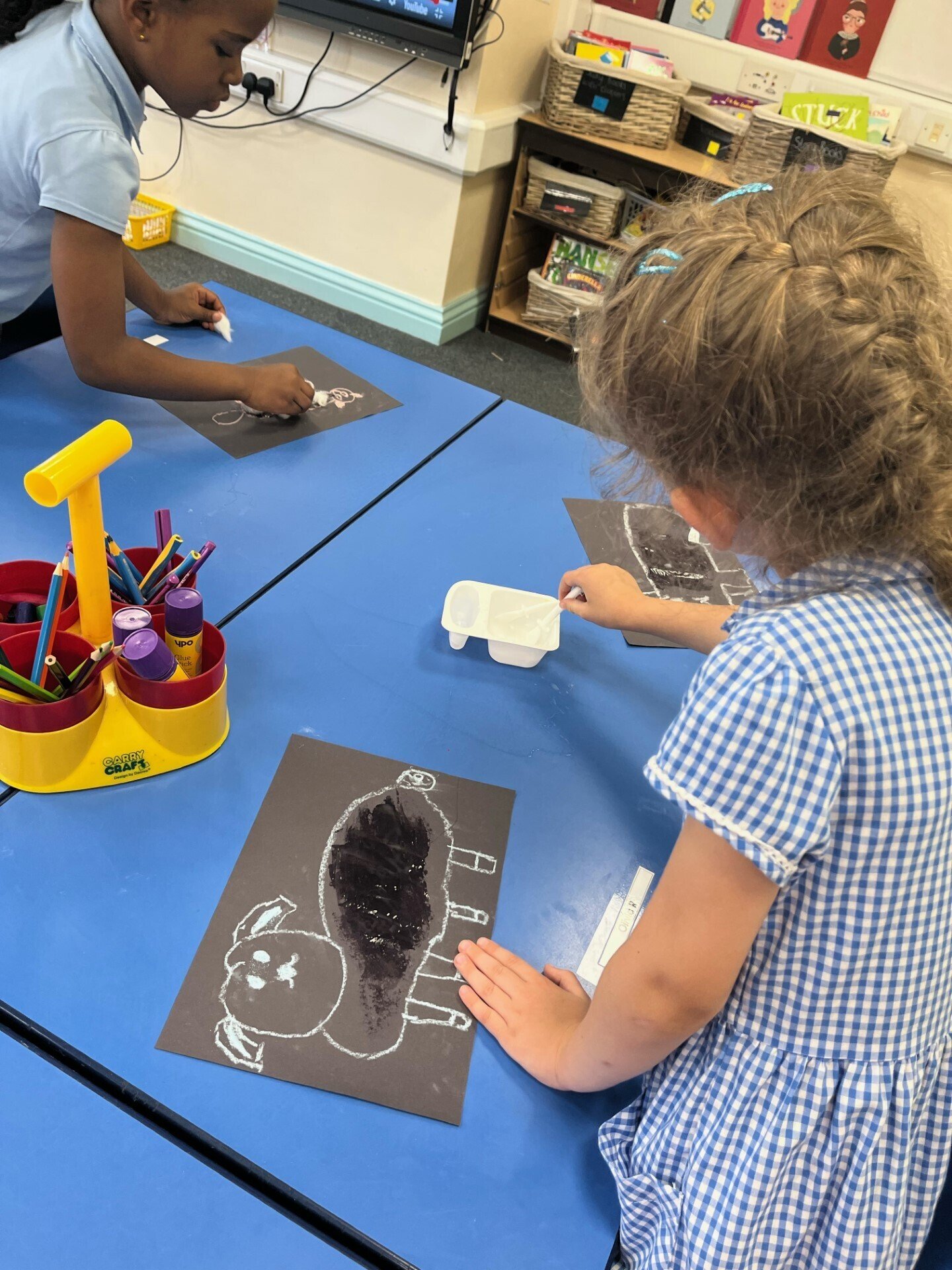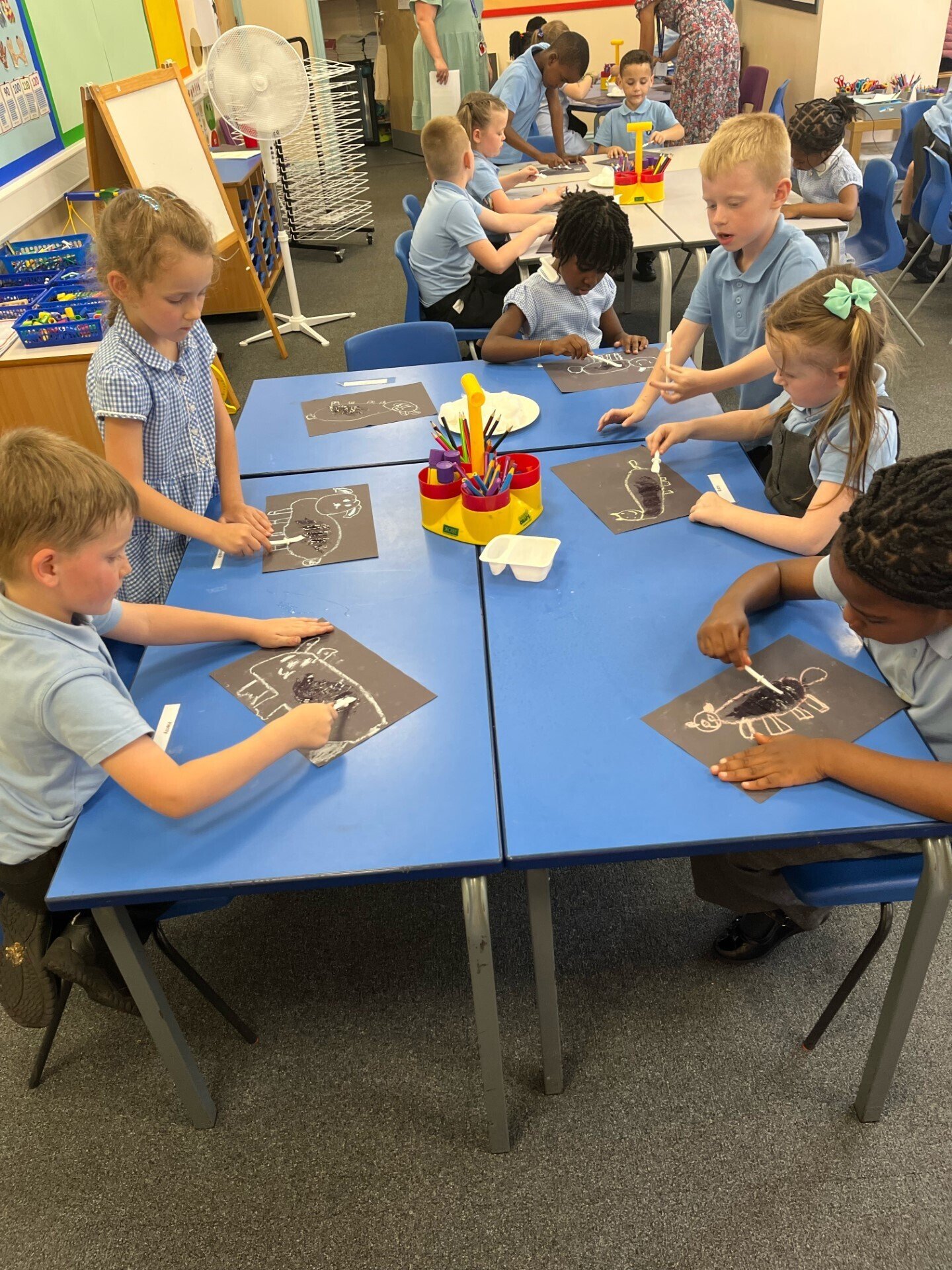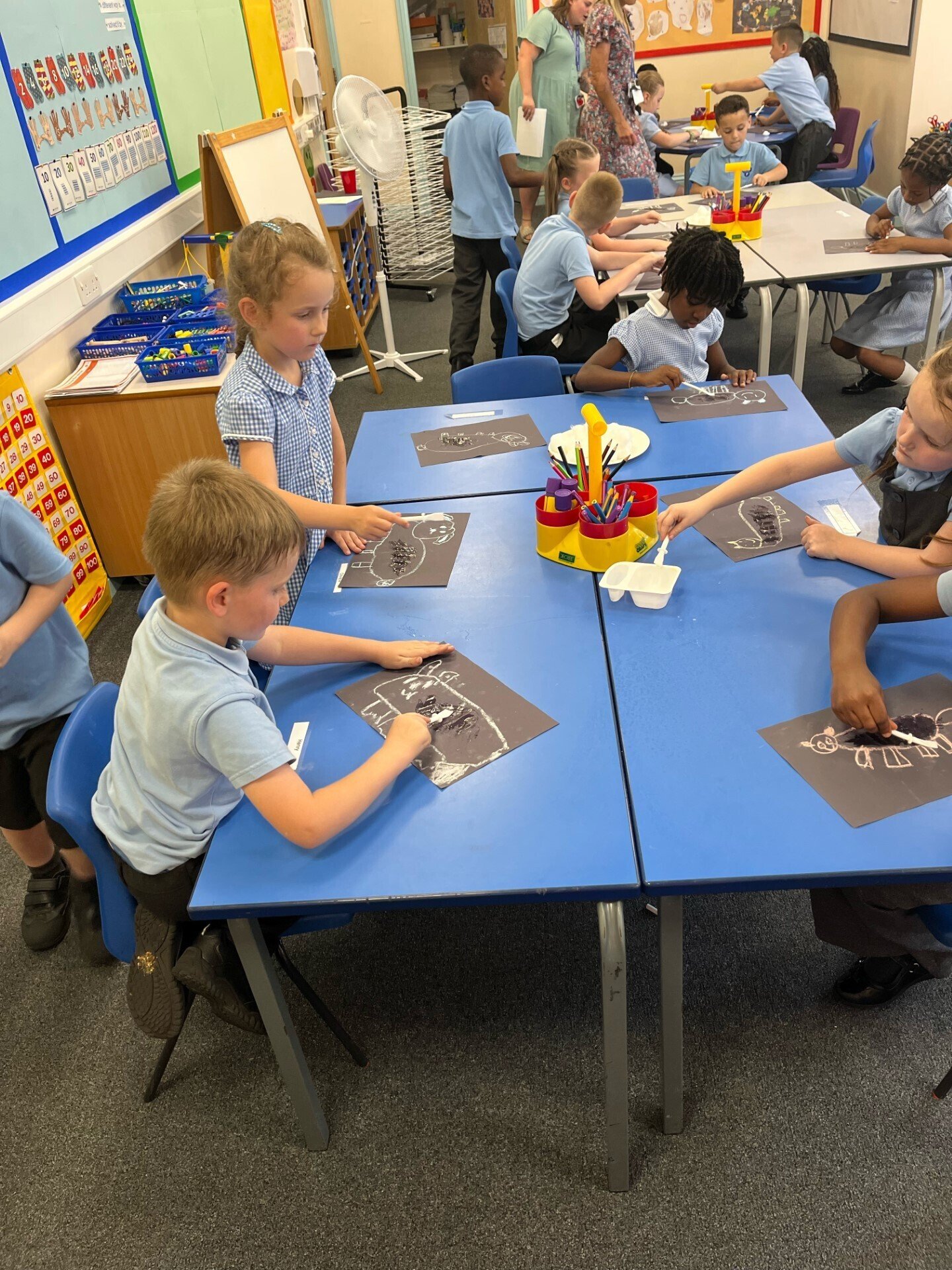 Geography
We have also started our Geography topic of 'Where Can I Sail To?'. We really enjoyed looking at Atlases to find out information about Europe.