Year 2
Welcome to Year 2 with Mrs Walsh, Mrs Burrow (am) and Miss Lazar (pm). Mrs Archdale teaches on Thursdays.
May 2022
We had a fantastic visit to The Railway Museum as part of our History work. We looked at how trains have changed over time, how they were always steam in the past and how The Royal Family used trains to travel around in Royal carriages.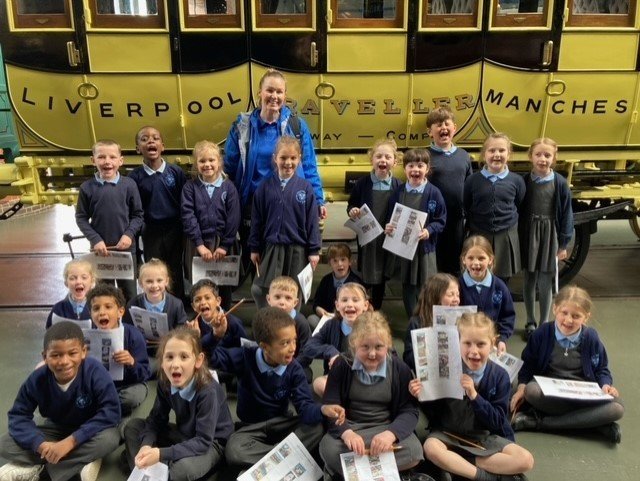 March 2022
We created our own moving monsters in DT. We had to learn about levers, linkages and pivots and then had to concentrate really hard to make them.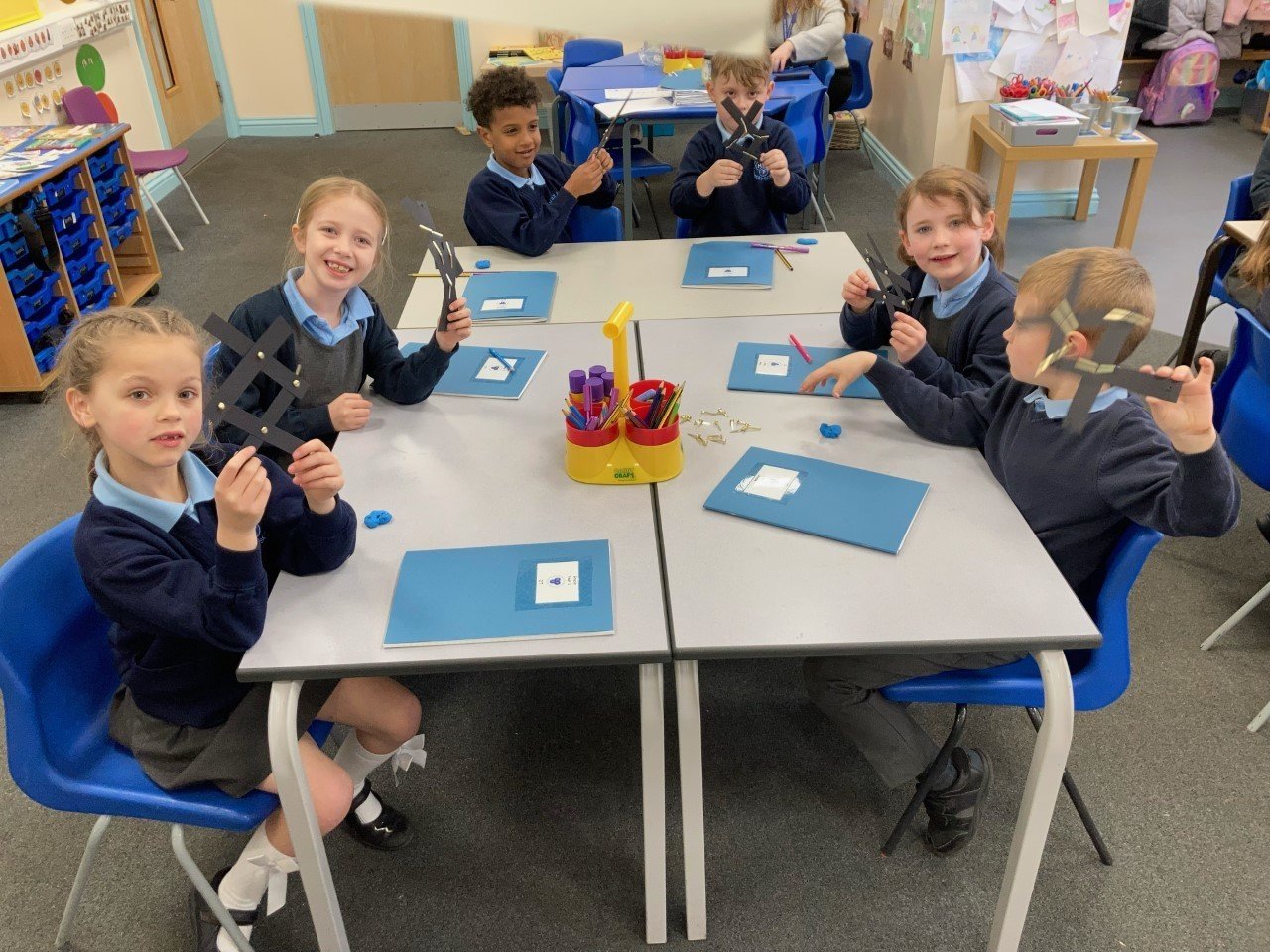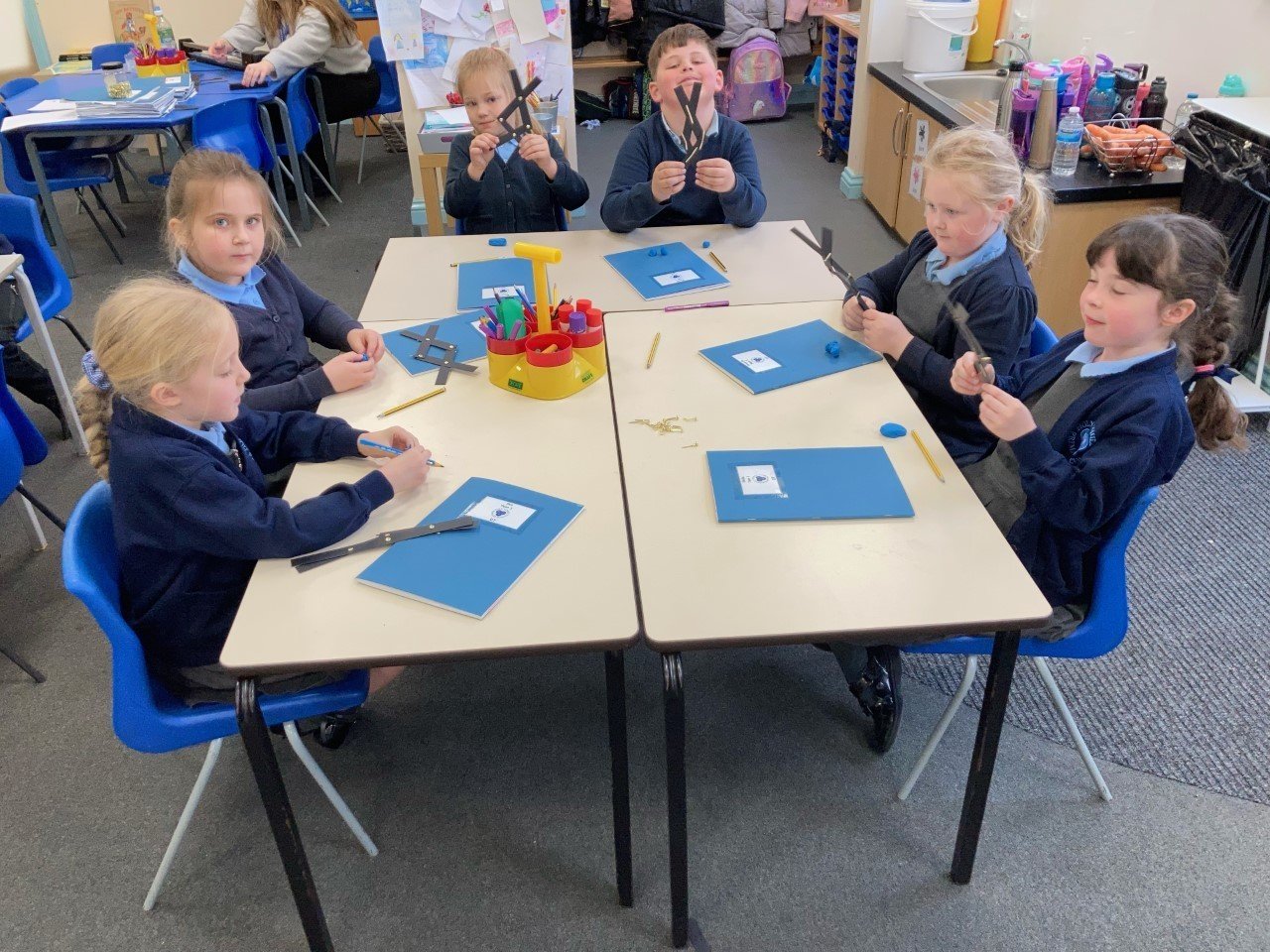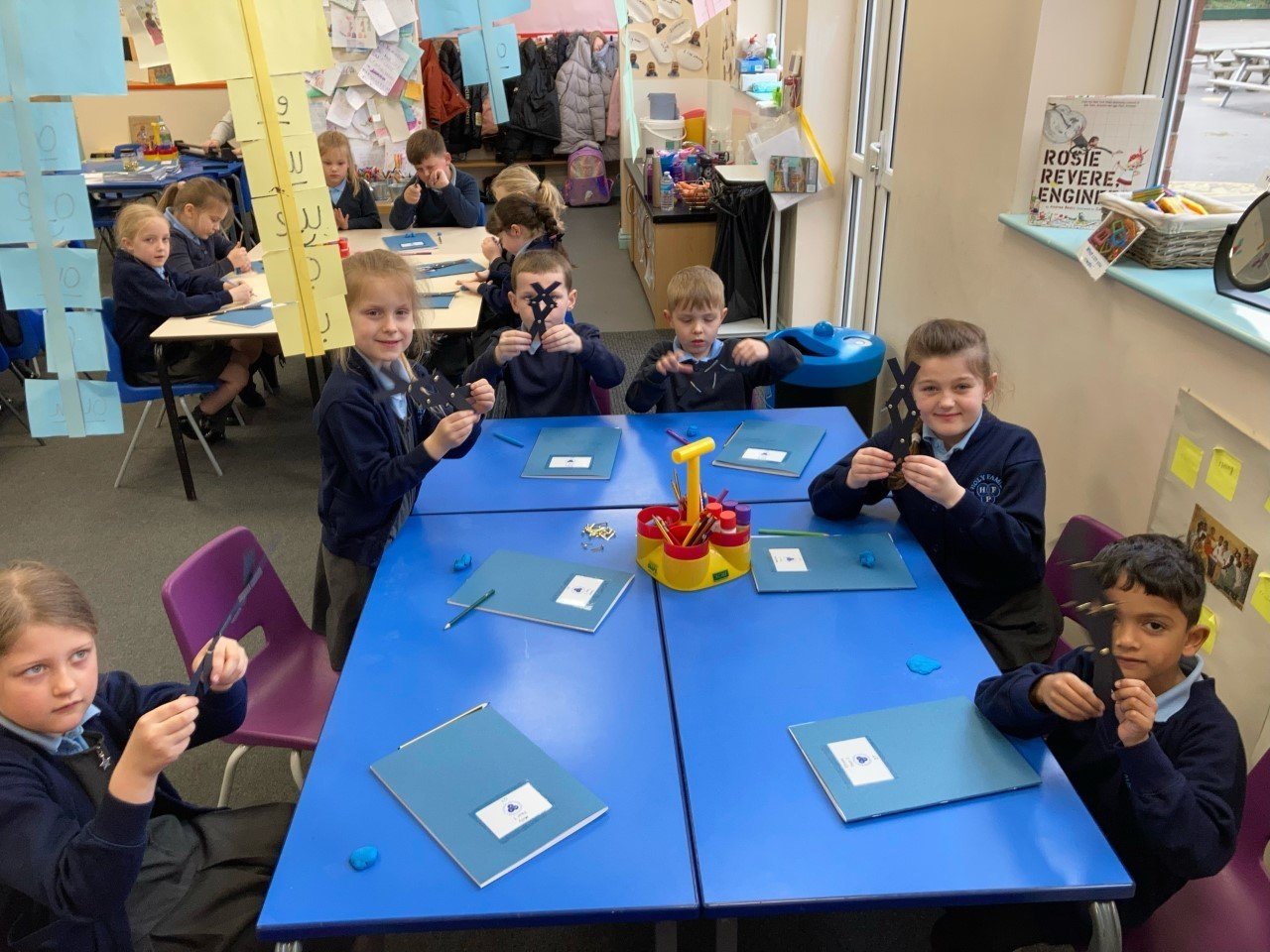 February 2022
We had so much fun sharing our Valentine's Day assembly with the whole school.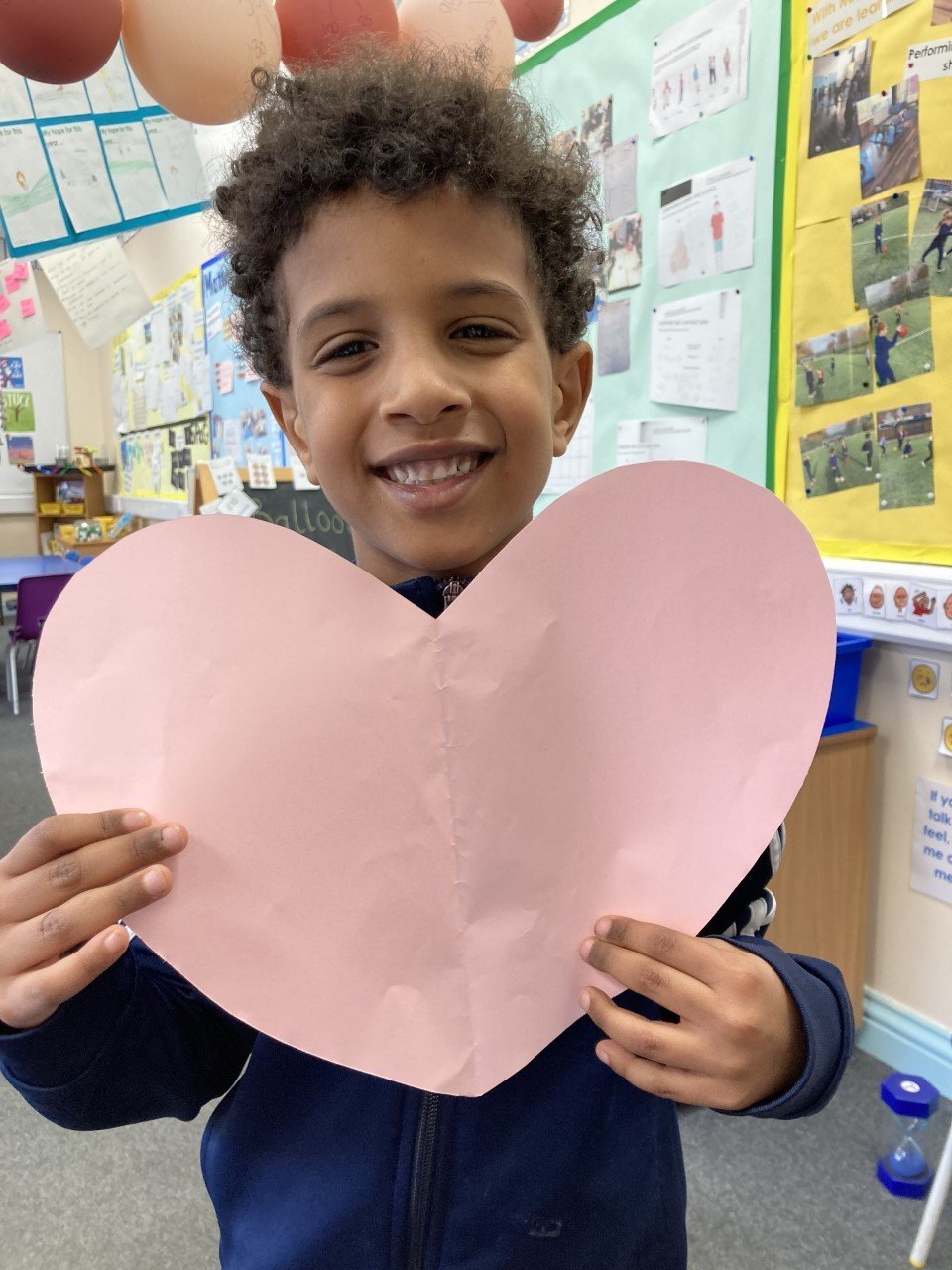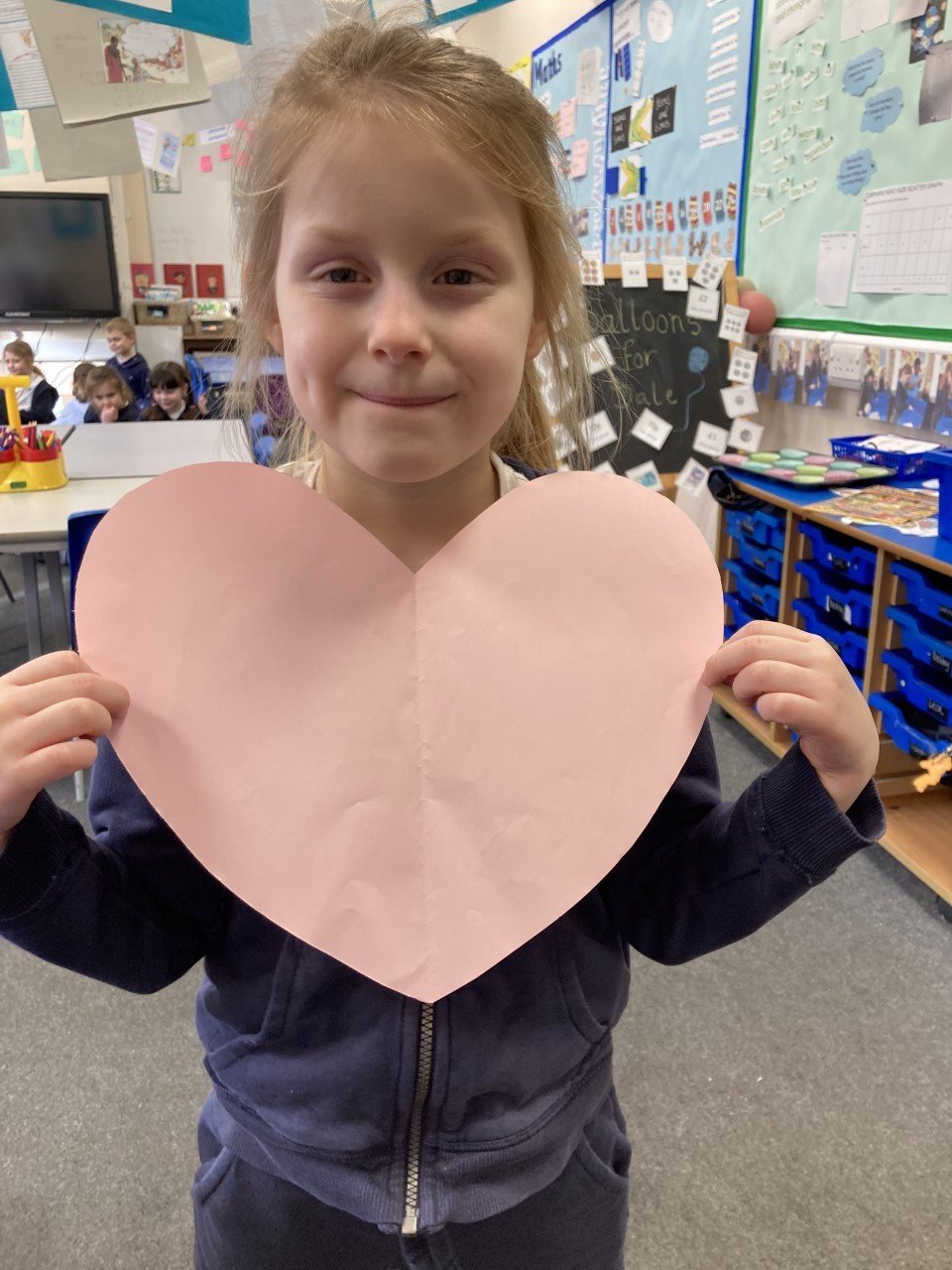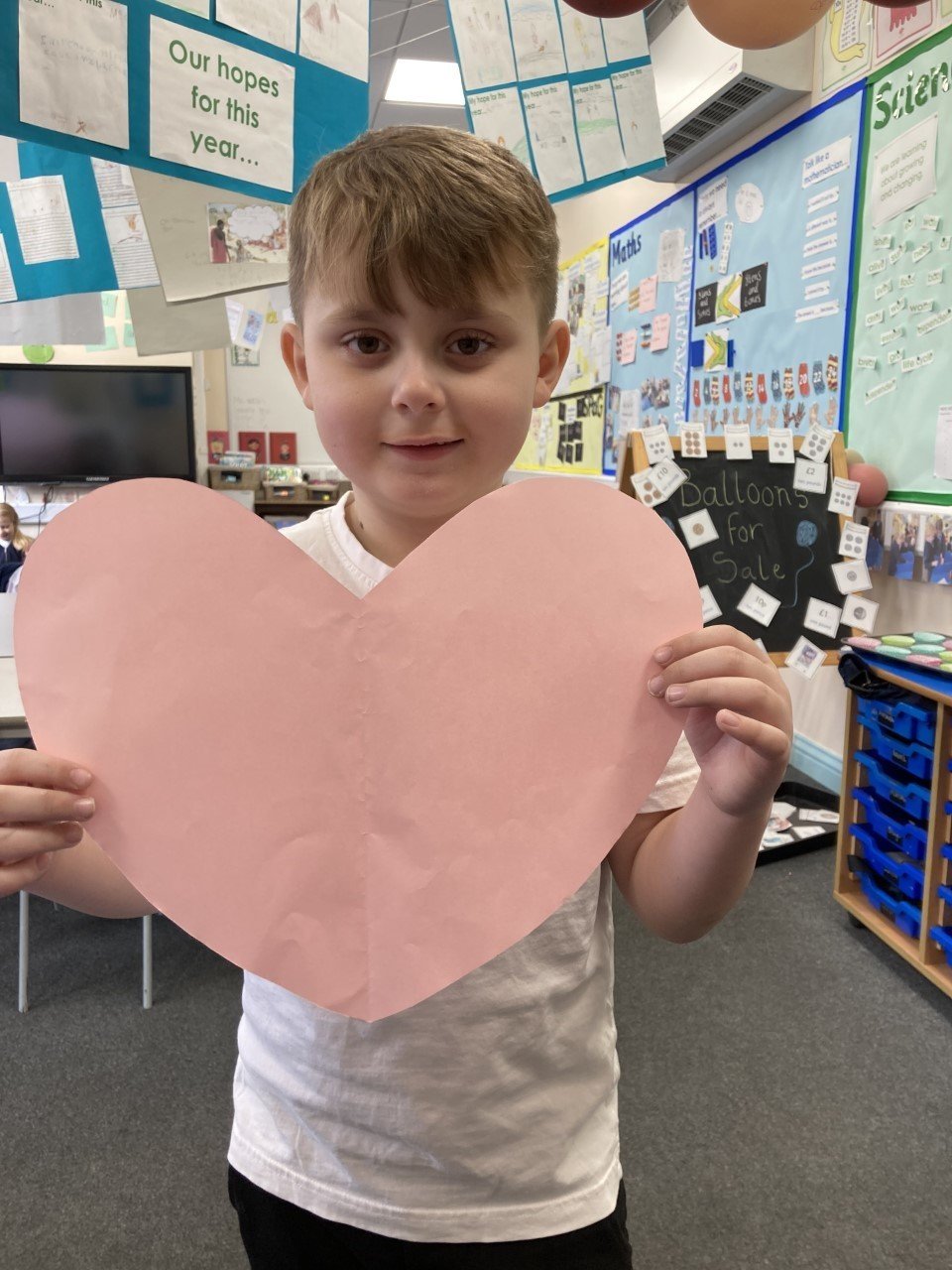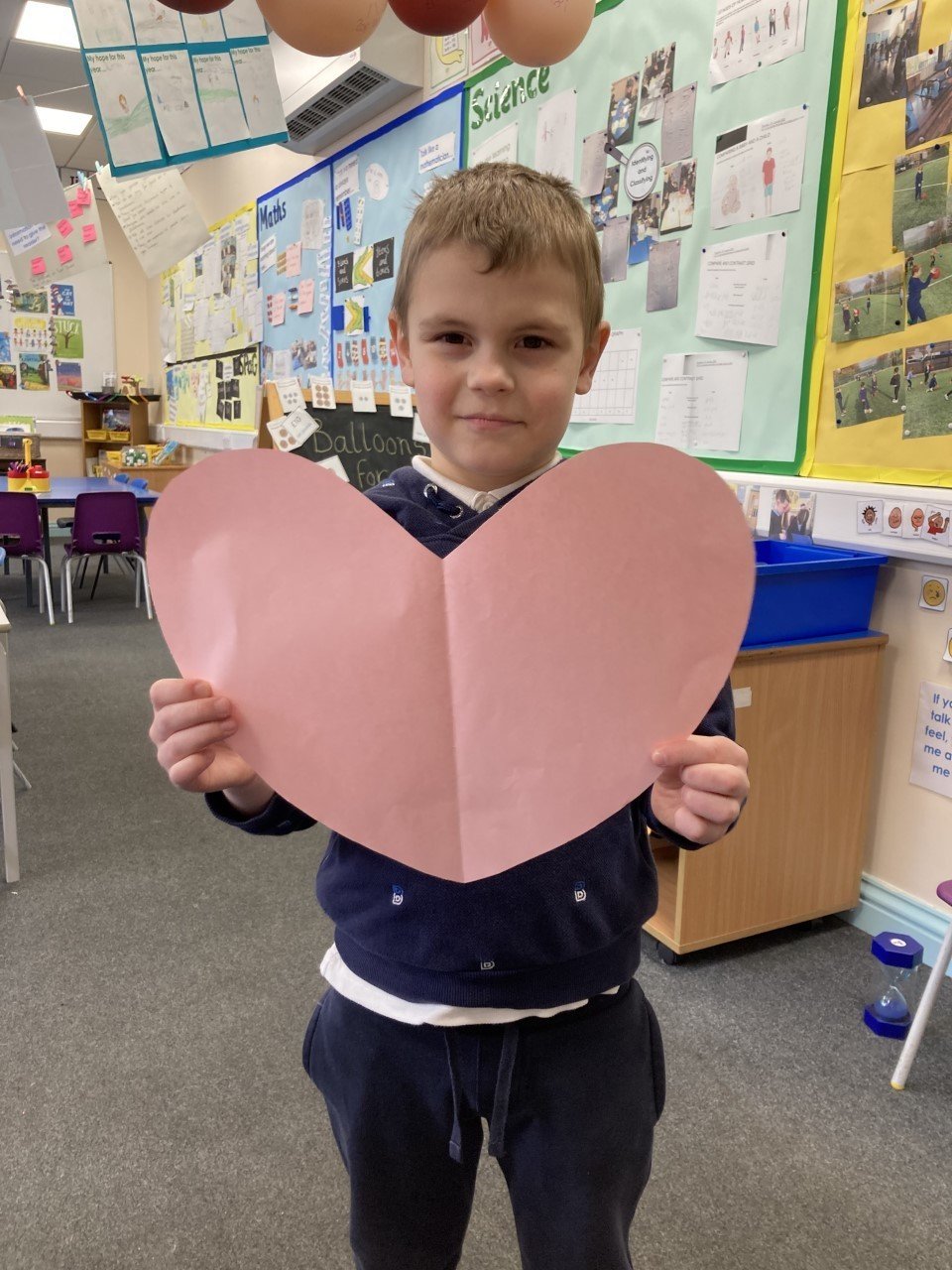 January 2022
We started the new year by reading our new book, Flat Stanley. This is the first long book with chapters we have read as class. We have been enjoying listening to all of the adventures that Stanley gets up to and created some missing posters to help find him when he can't be found!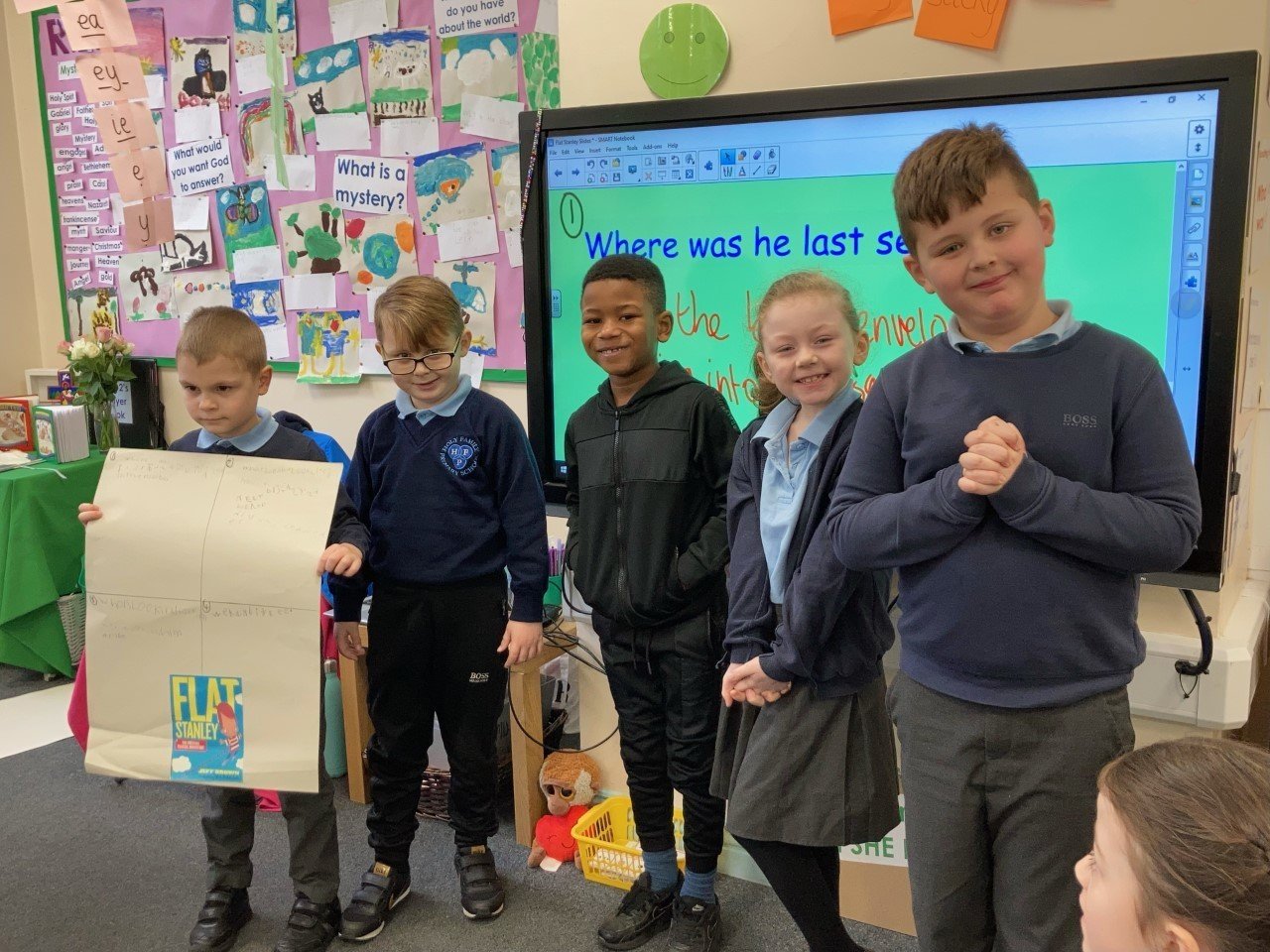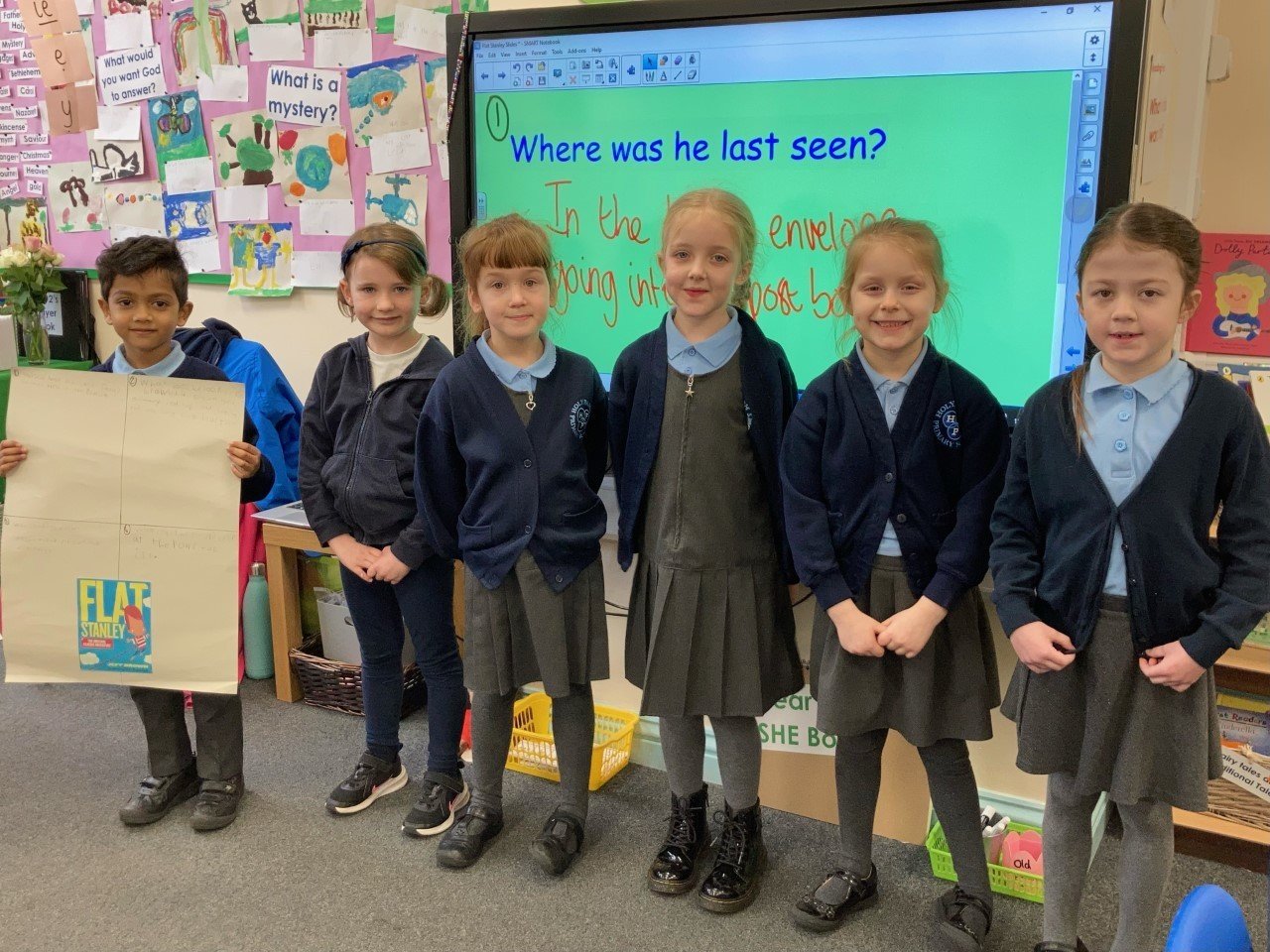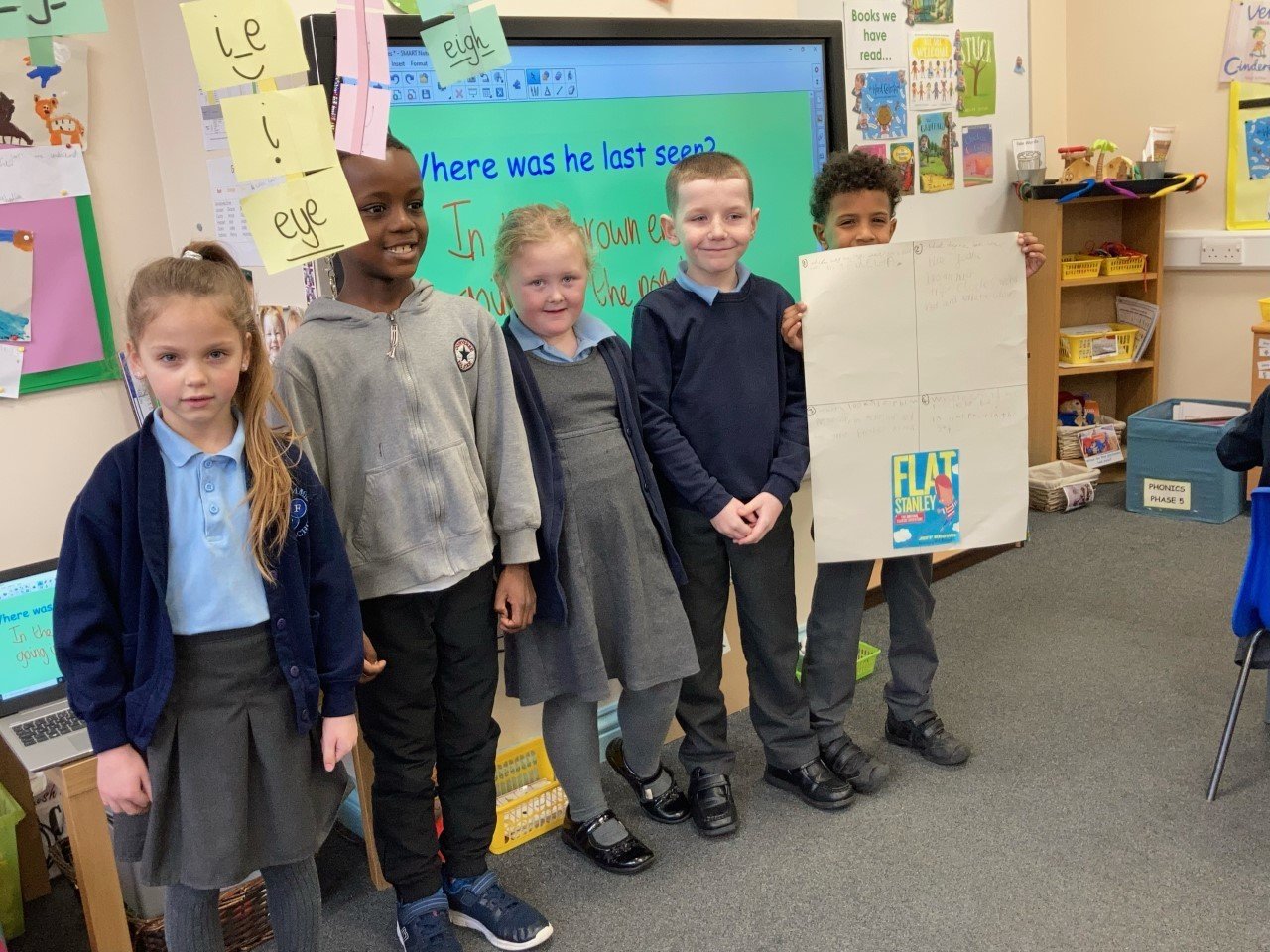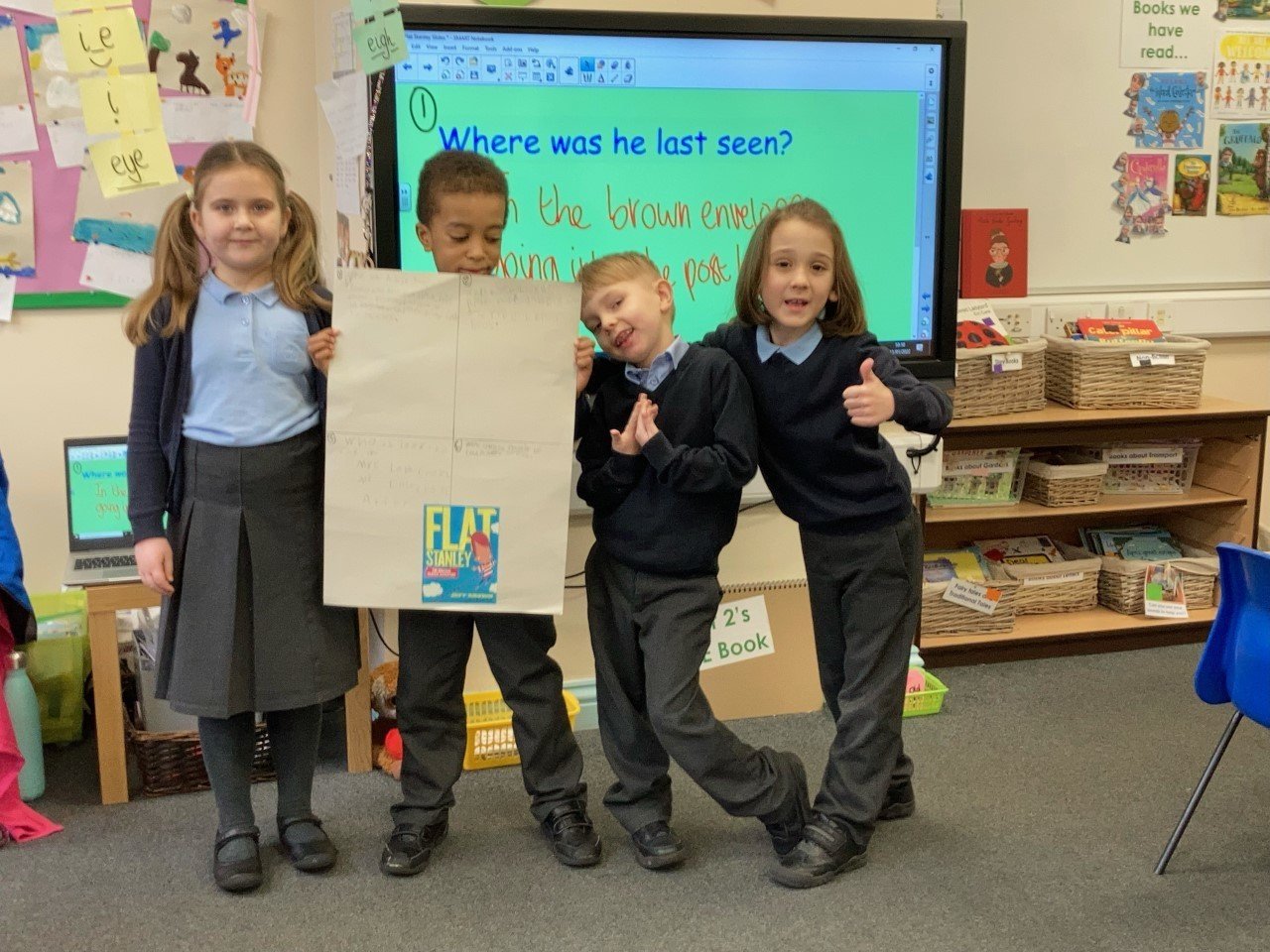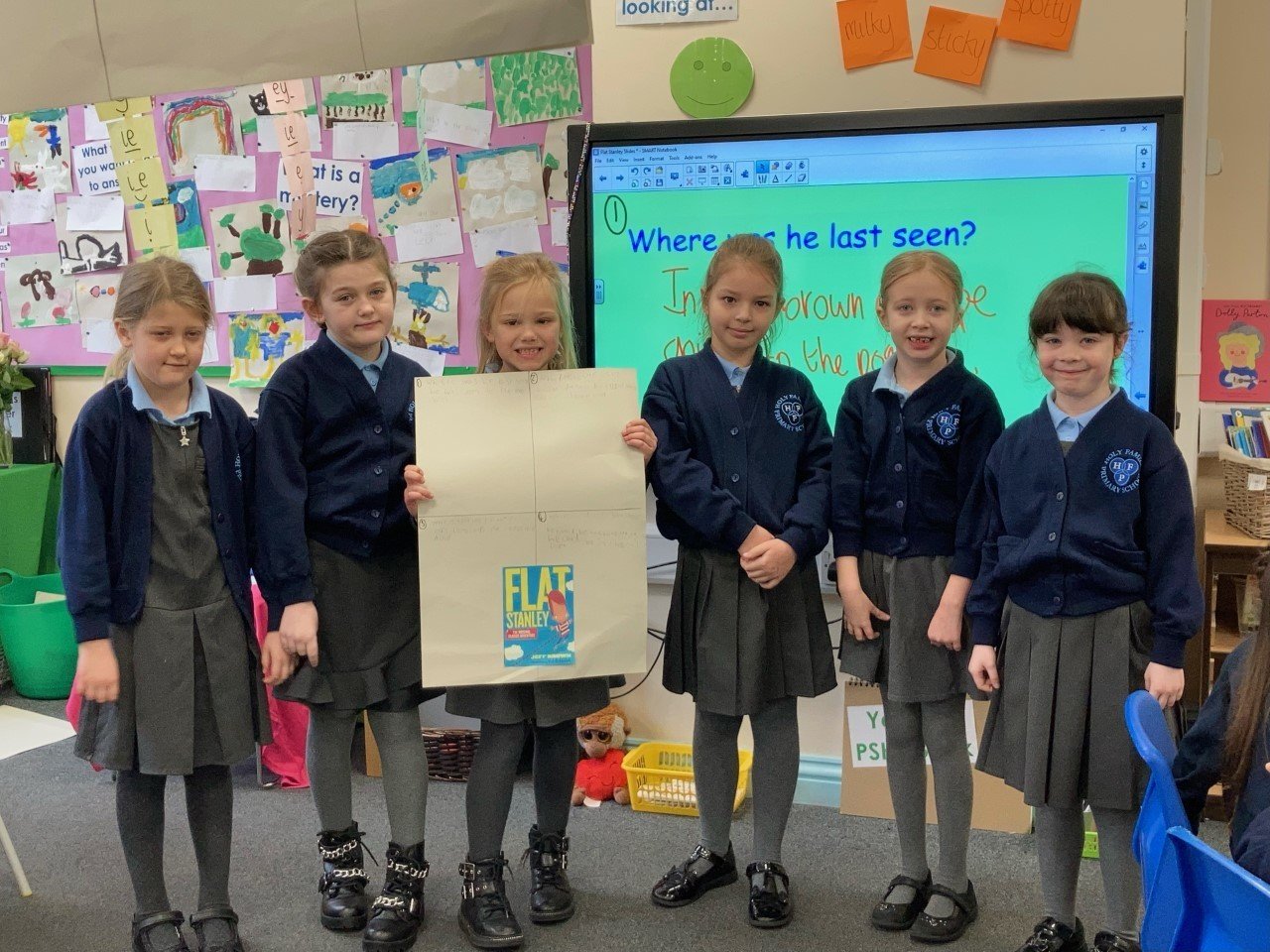 Happy New Year! We have started this new half term by reading our new class book, Flat Stanley. We have also started our new History topic of 'Explorers' and have been looking at sources about Ibn Battuta.
Our Nativity!
What a treat it was to perform to everyone! It was so nice to have a live audience and we hope you all enjoyed it because we loved it!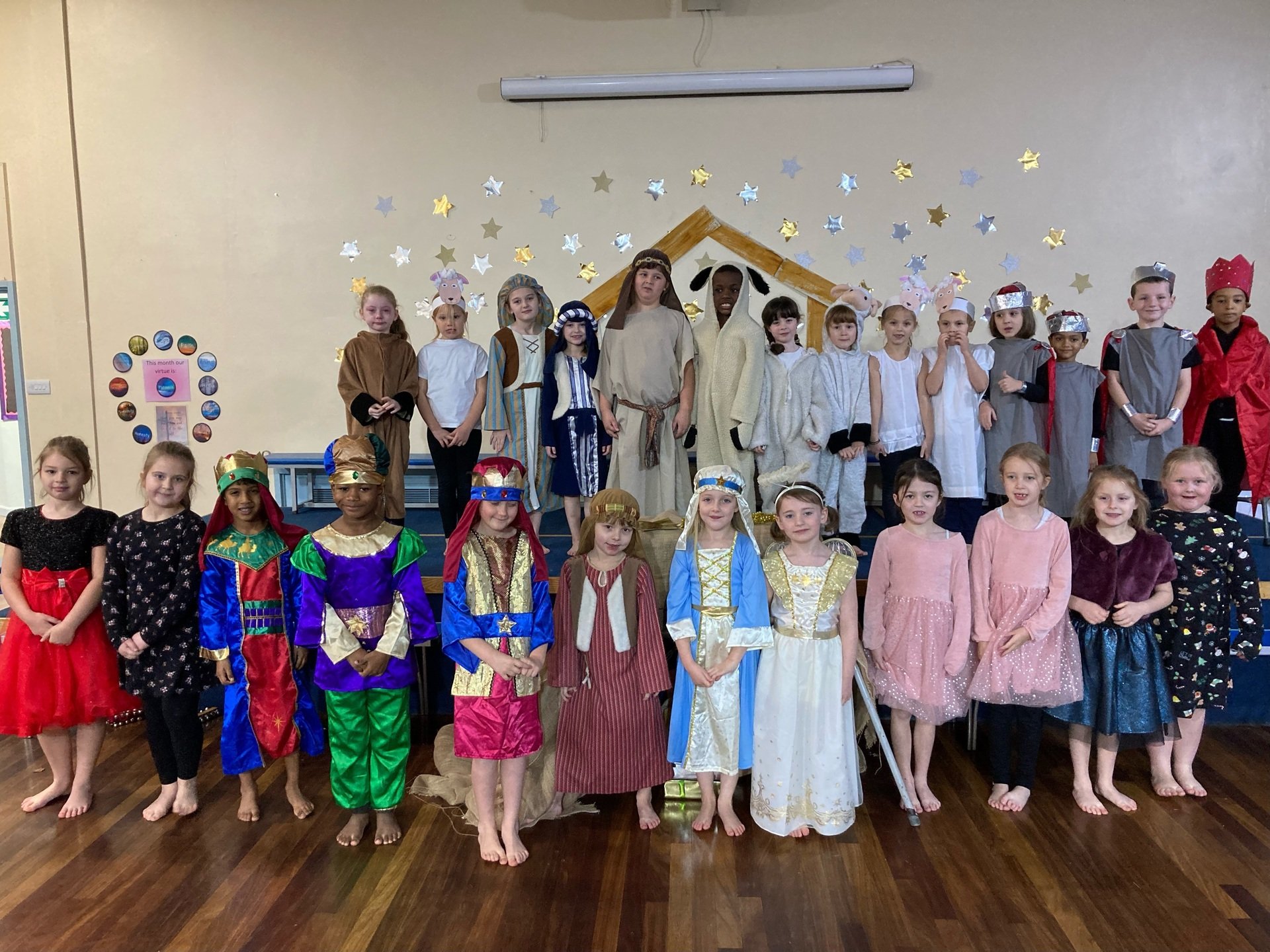 W/C: 8/11/21
We have been enjoying our Monday morning P.E. lessons. Our focus is 'ball skills' with our hands. We loved learning how to dribble the ball and played a great game where we had to dribble the ball to each other.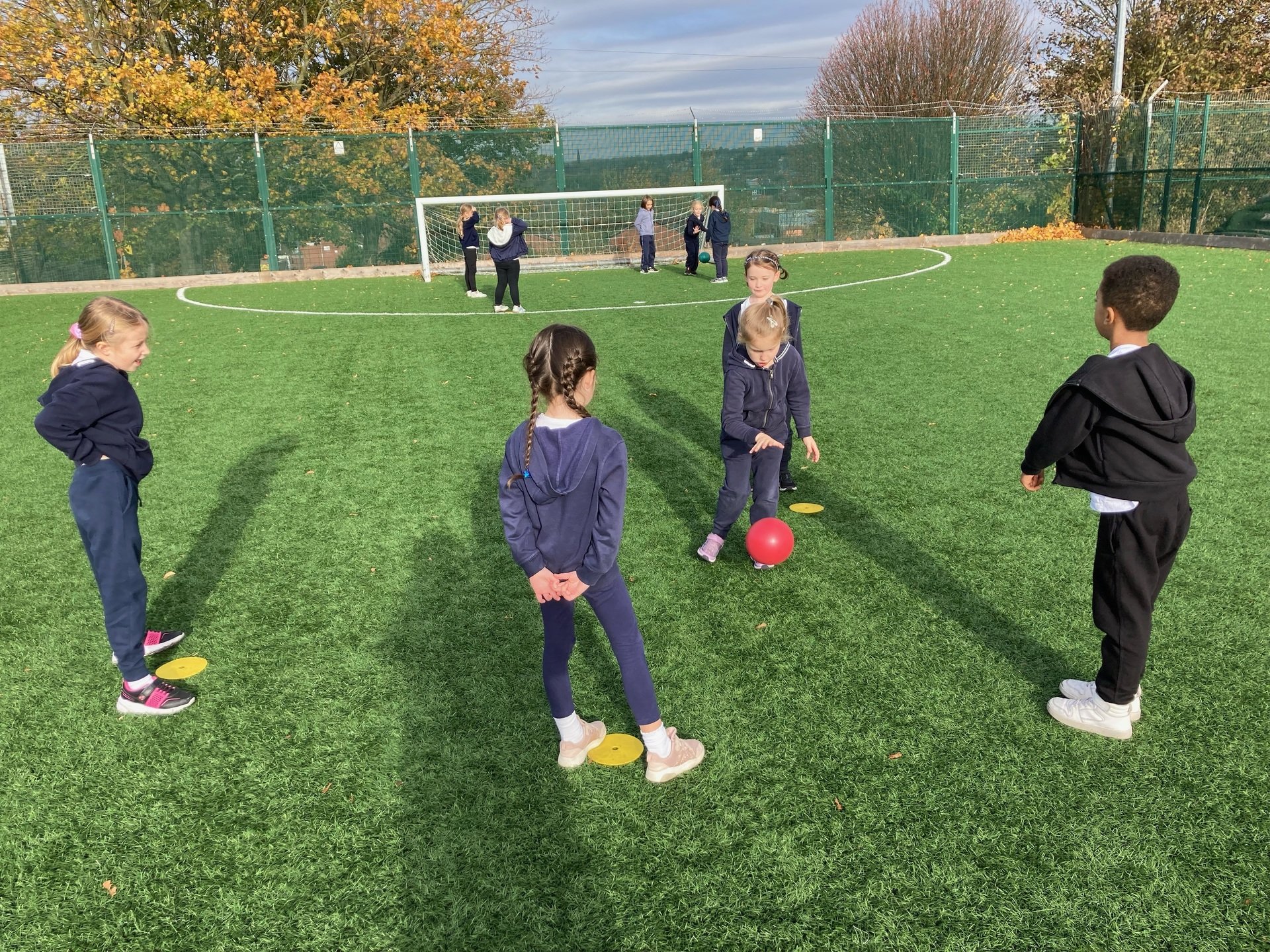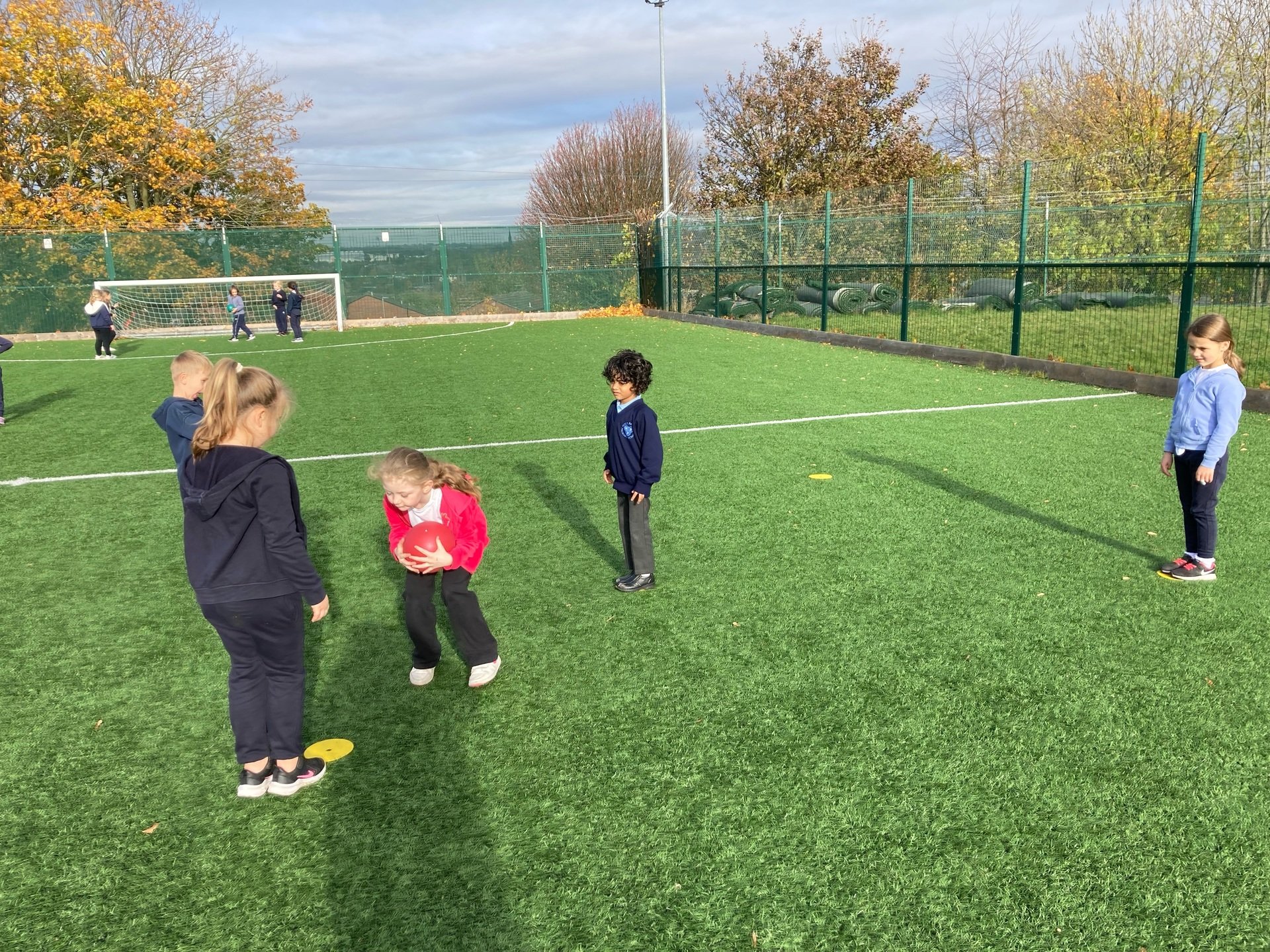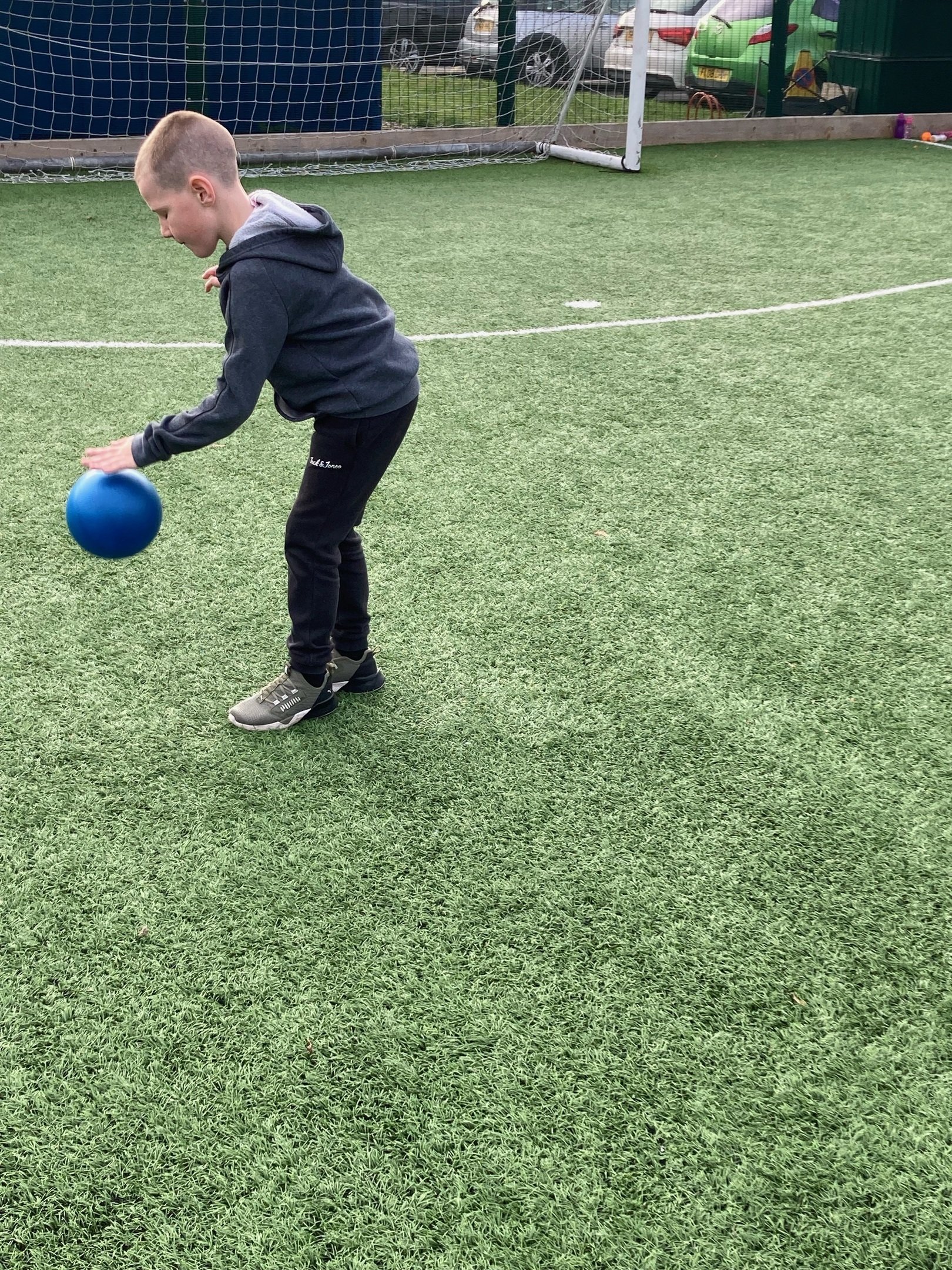 W/C: 11/10/21
Year 2 had so much fun making their own globes today using blue balloons. A huge thank you to Mr McGann who blew them all up for us!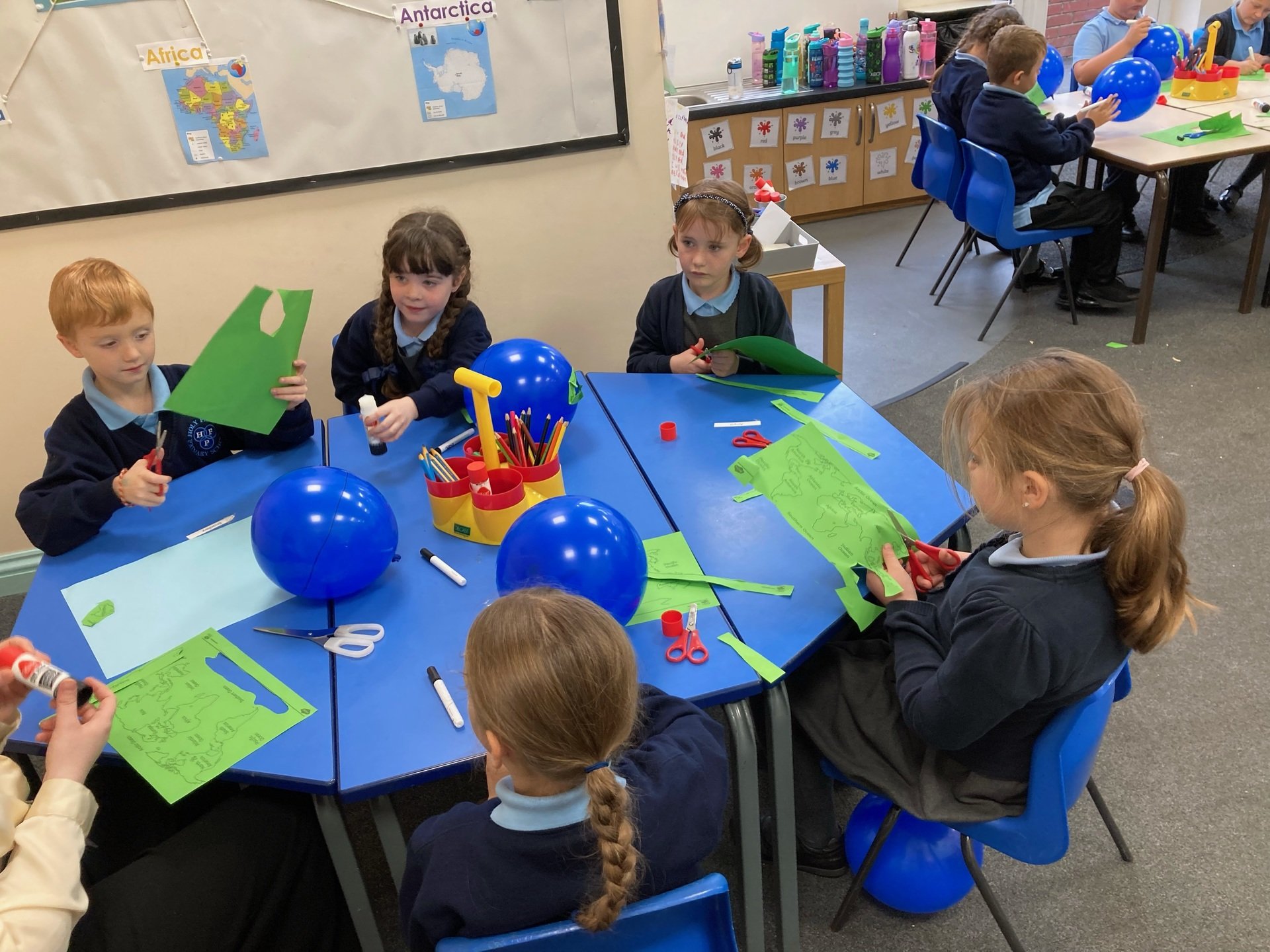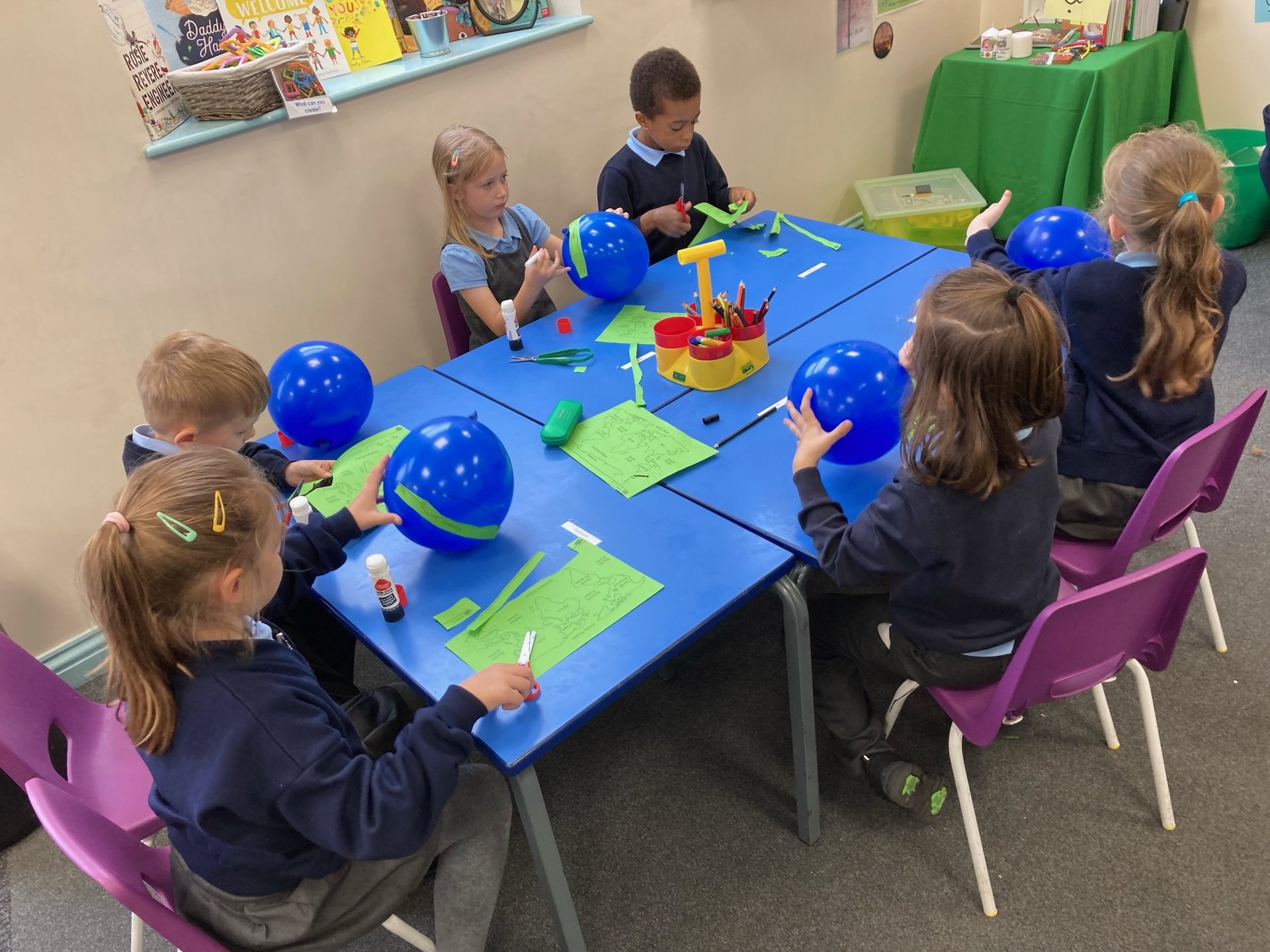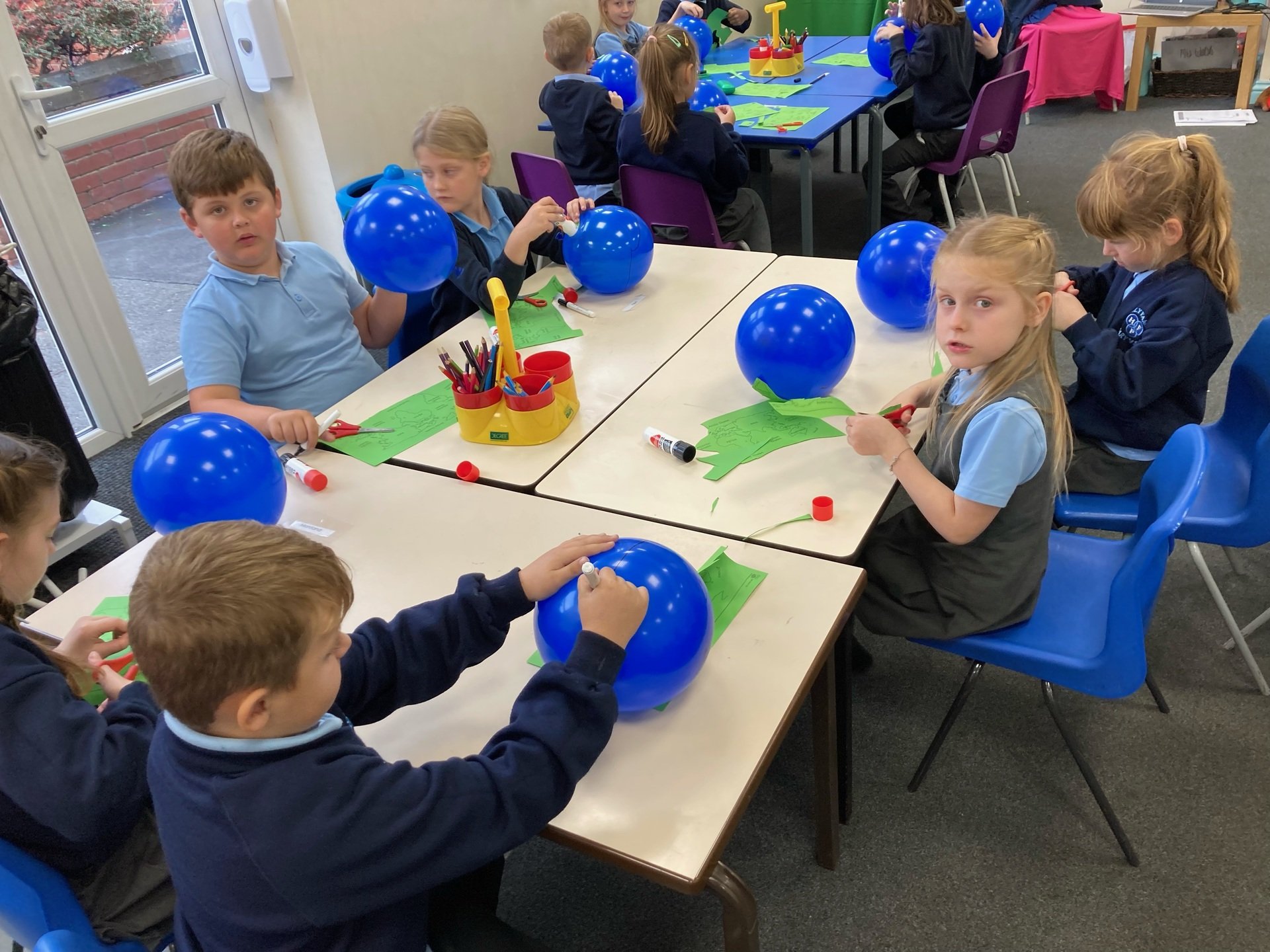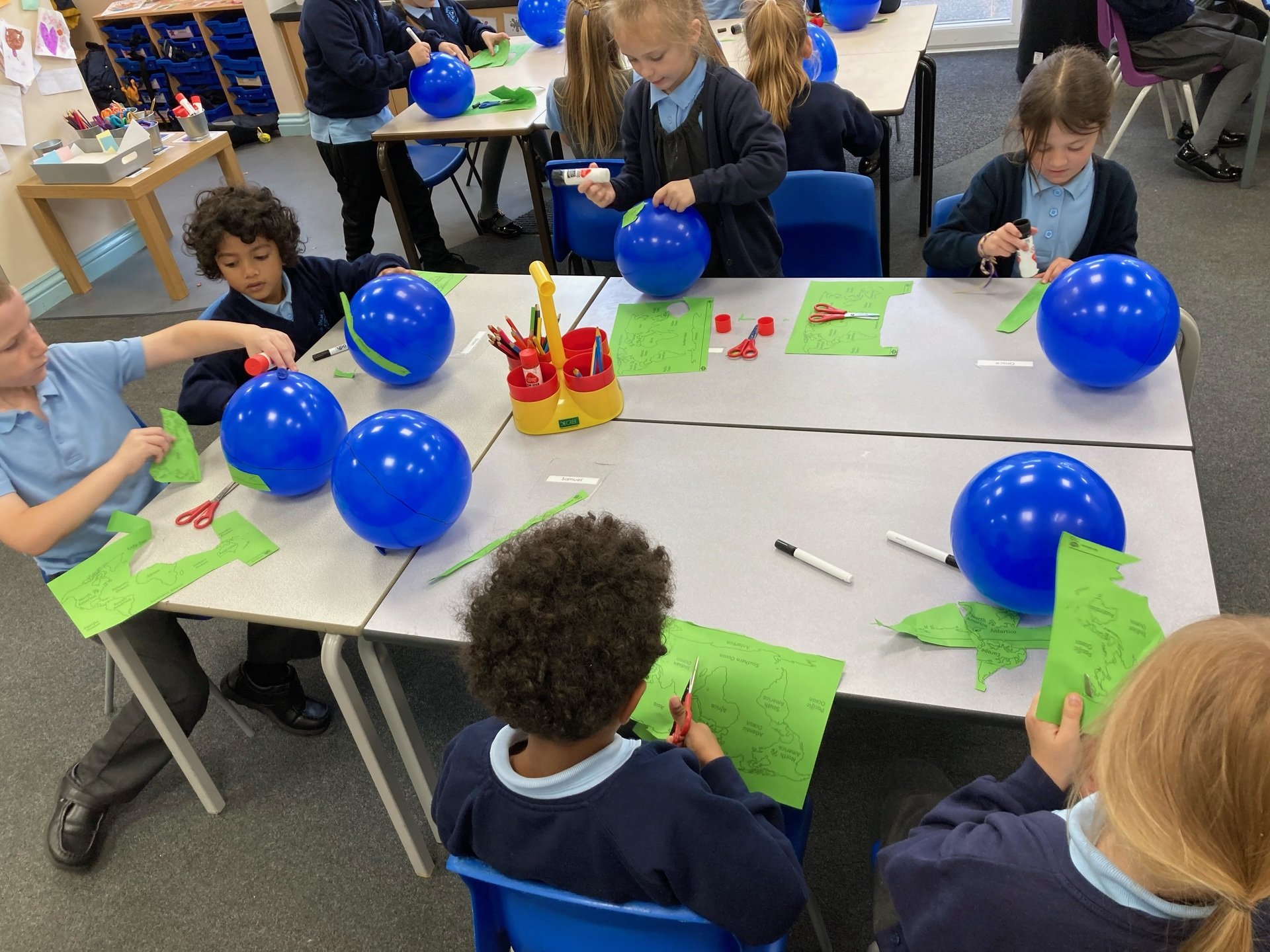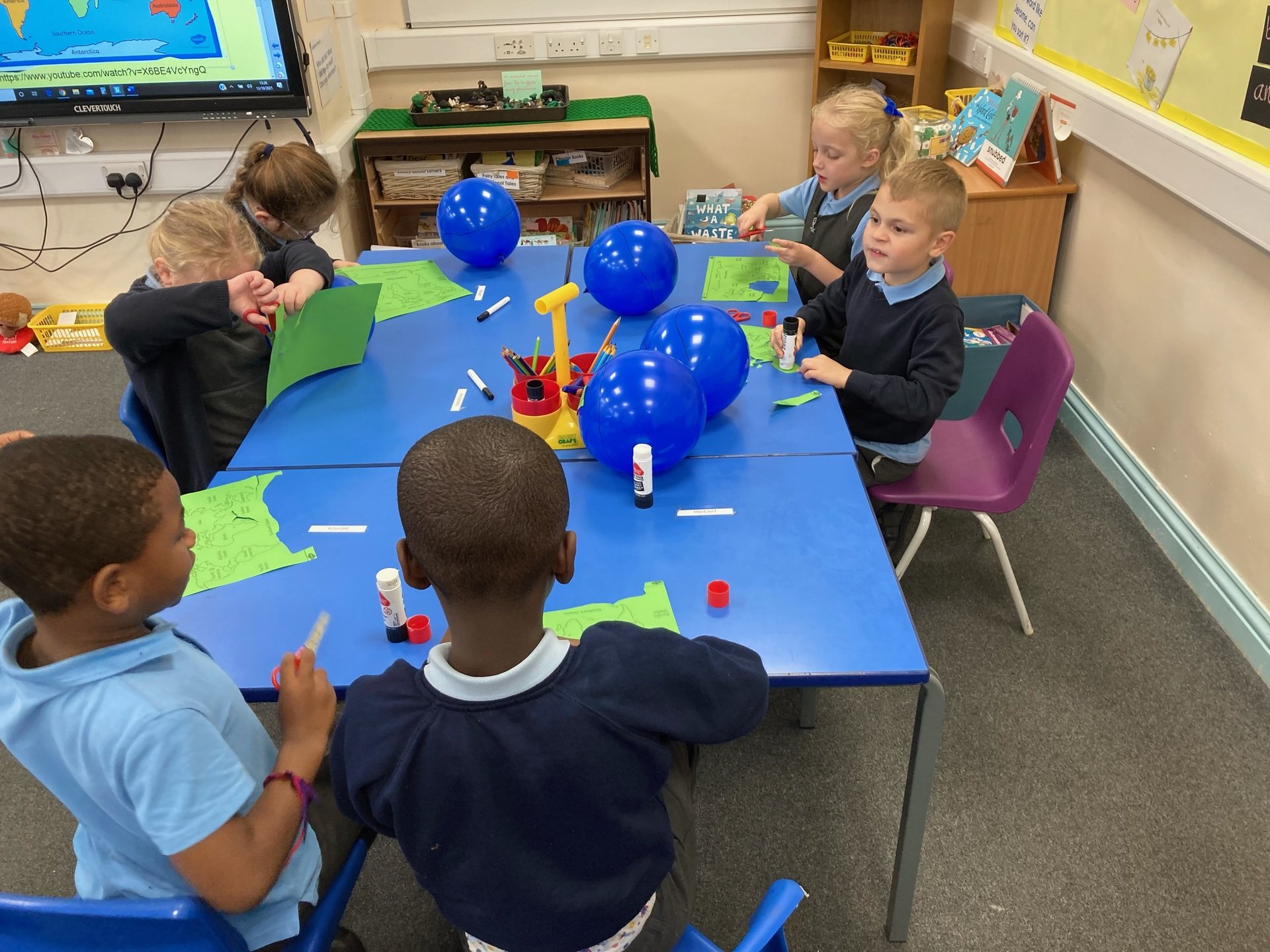 W/C: 27/9/21
In science our new topic is 'Materials.' We have been very busy identifying and classifying! We compared everyday objects and named the materials from which they are made, looking at similarities and differences. We thought about different ways we could sort the objects, finding the odd one out.
W/C: 20/9/21
Year 2 have been having so much fun this week in Geography! We carried on learning about the different continents by doing a treasure hunt of Asia. We had to use an Atlas to find the answers and all had a great time.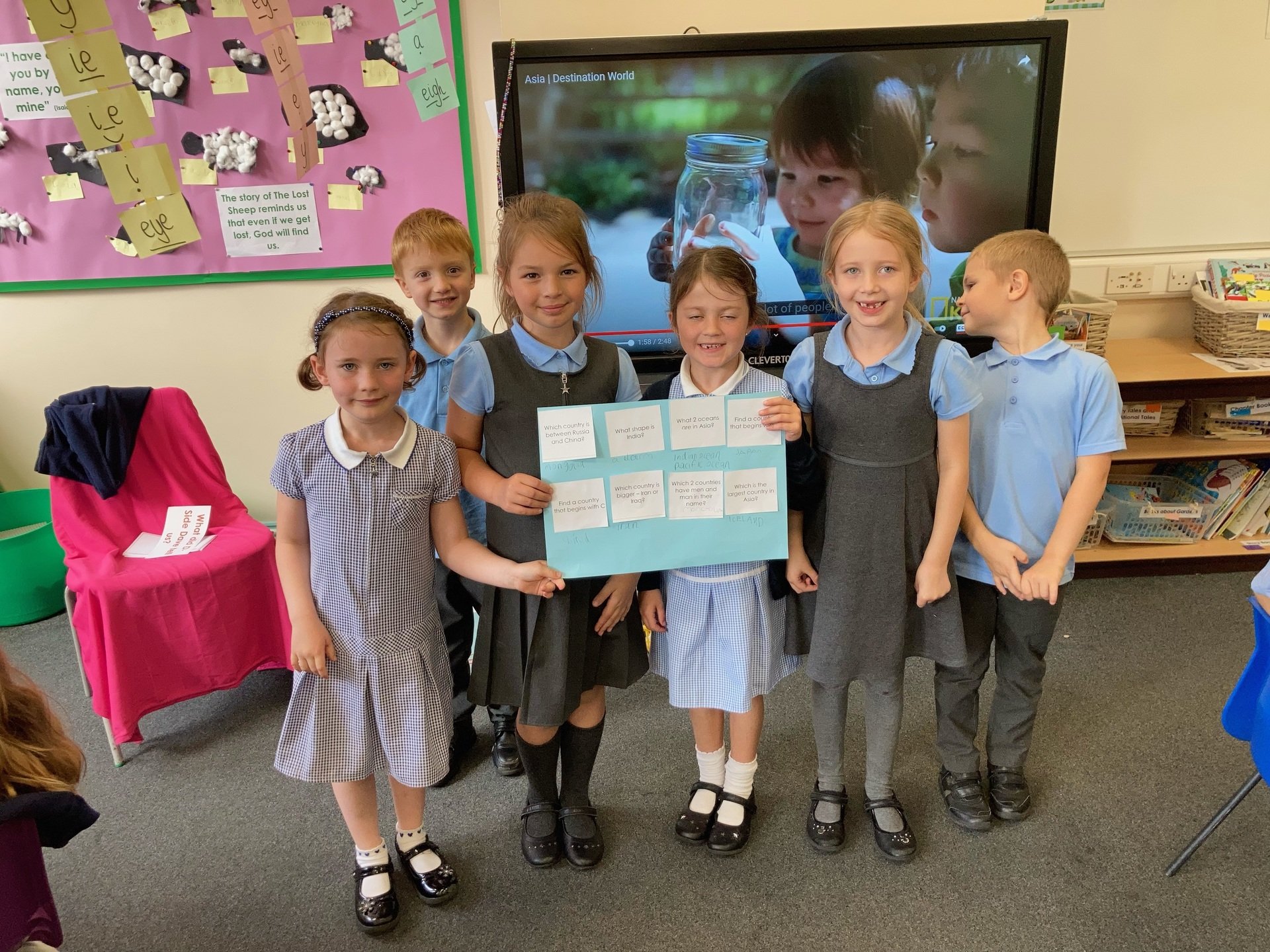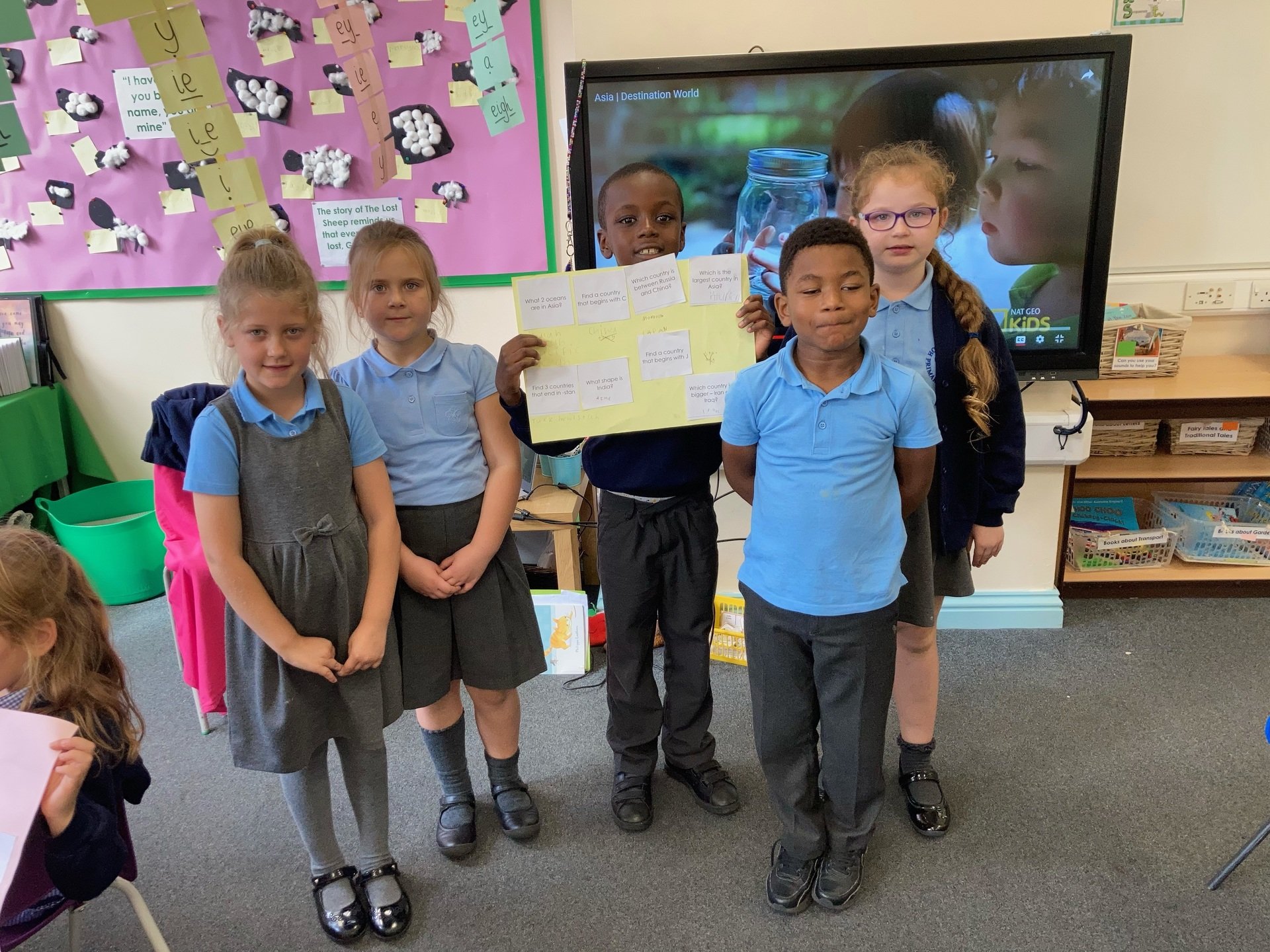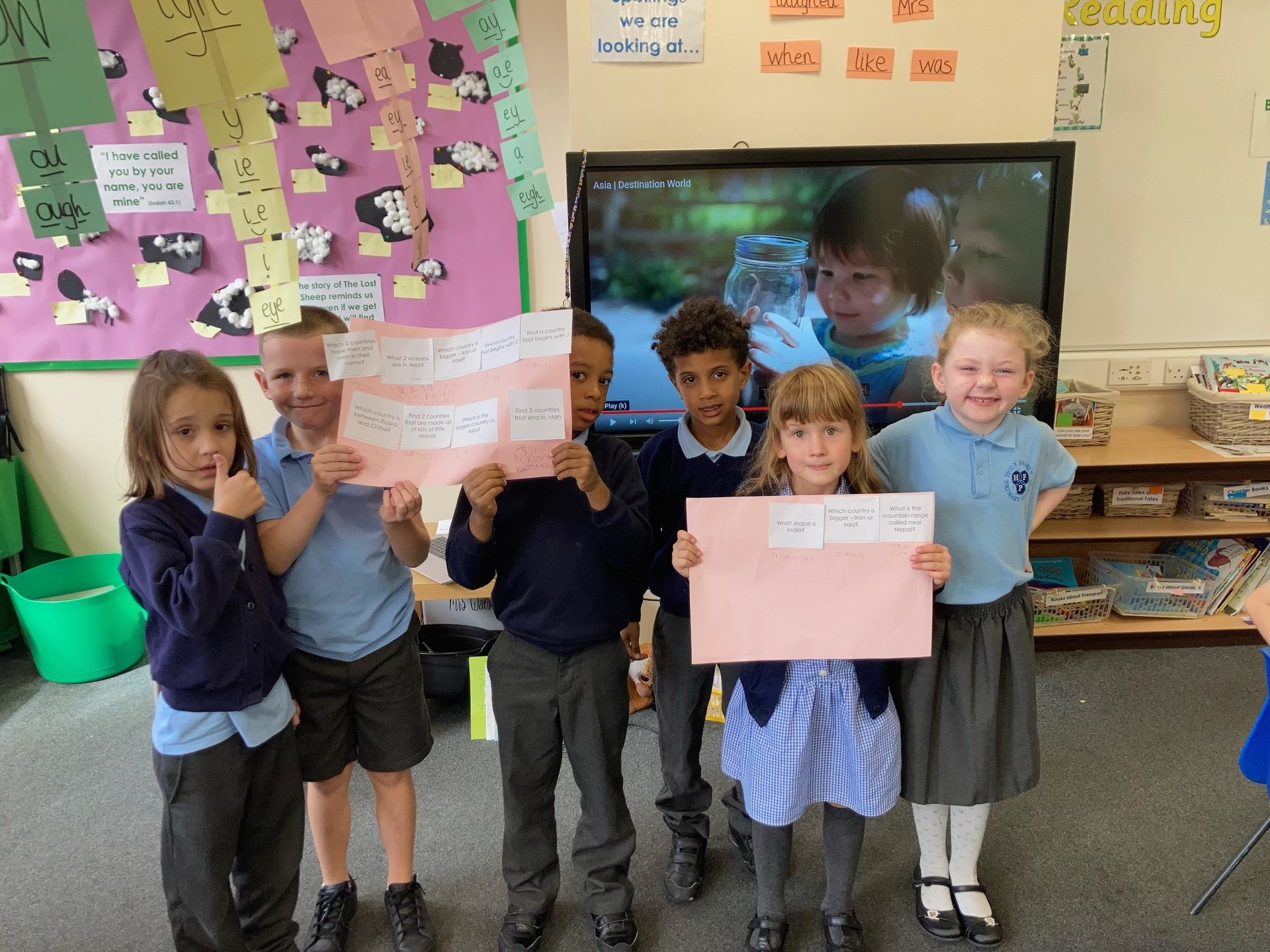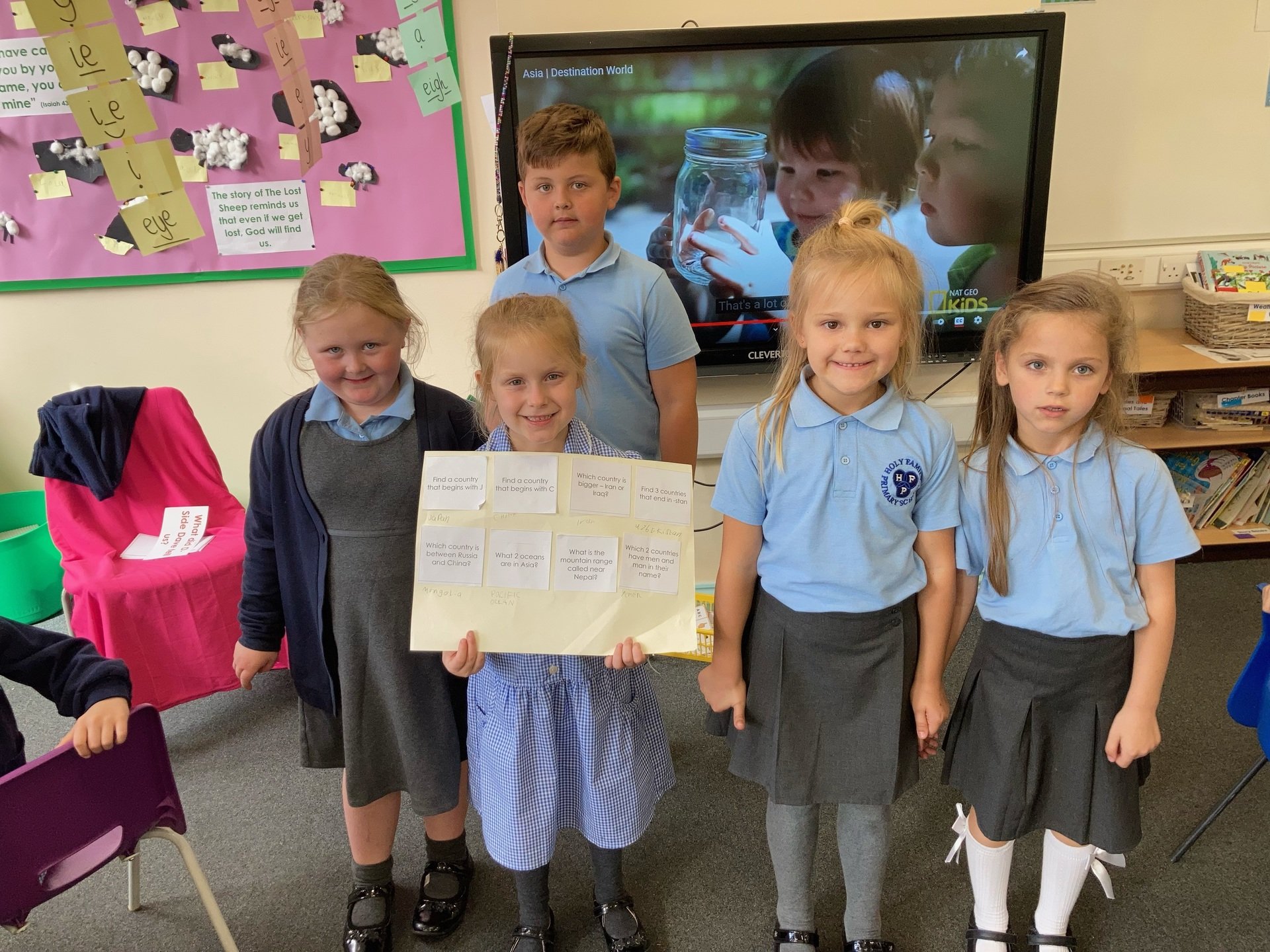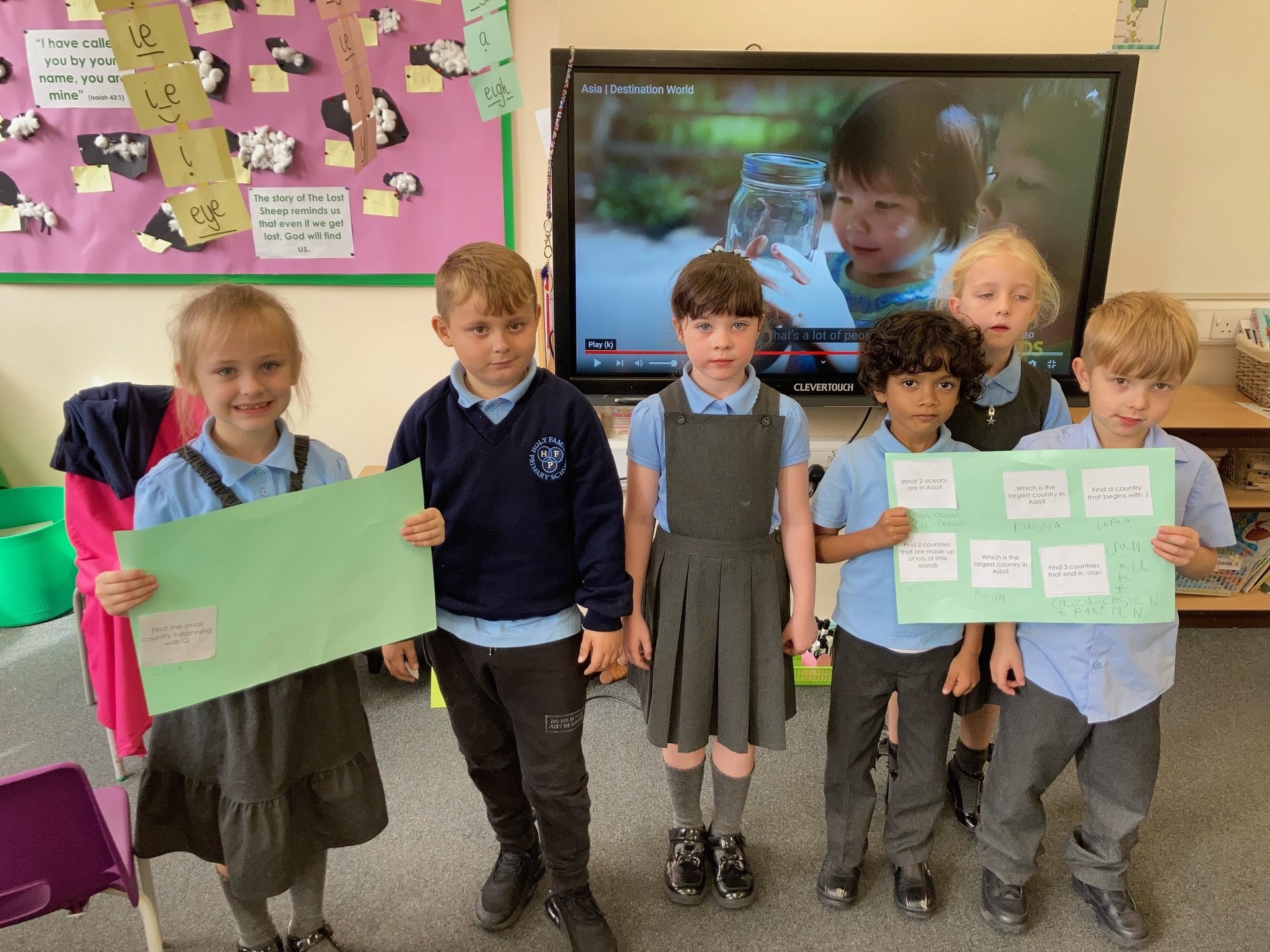 First Week Back!
What a super start to the new school year the children have had. I am very proud of how well they have all settled back into school.