Welcome to Year 3 Class Page!
Miss Przygodzki, Miss Charlesworth, Mrs Angstmann and Mrs Merdani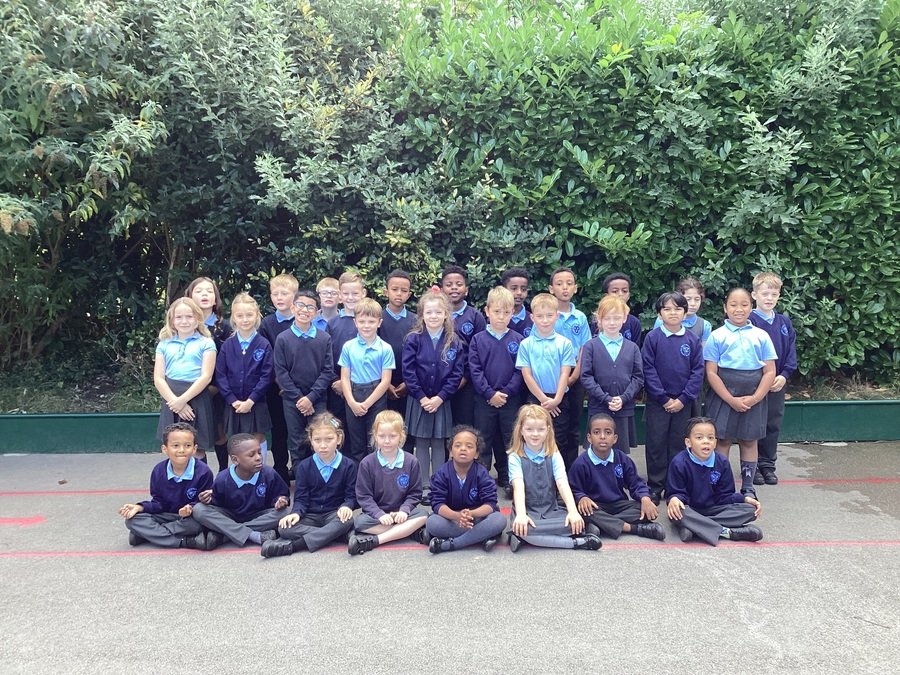 1.12.2023 Geography- The UK
This term in geography, year 3 have been exploring counties and cities in the United Kingdom.Year 3 learnt where Scotland, Wales, England and Northern Ireland are on a map, whilst also being able to identify where Yorkshire and Leeds are on a map. In todays lesson, year 3 built an understanding on what human features of Yorkshire are and what physical features of Yorkshire are.


30.11.2023 Pe- Rounders
In year 3, we have been learning how to play rounders during pe. The children have been exploring the rules of rounders and what we need to do to play a game.Year 3 have been having lots of fun, learning something new.
7.11.2023 RE - Remembrance Day
In RE, year 3 explored the importance of Remembrance Day and why we remember in November. We discussed how people sacrificed their lives for us and how Jesus also sacrificed his life for us. We then created some artwork, using a potato to make our own field of poppies and wrote prayer cards to show how we remember.
25.10.2023- History trip to the Stone Age
Today, we went on a school trip to Herd Farm. We sat around the fire listening to Ian telling us how the Stone Age people used tools to build houses,hunt animals for food and lots of other interesting facts. We got to pretend we were living in the Stone Age by throwing spears. We had lots of fun on our school trip.
20.10.2023 RE- The Rosary
In Re, year 3 learnt about praying the Rosary. We explored what the Rosary is, who is Mary and why Mary is important. We discussed the meaning of Our Father, Hail Mary and Glory Be, before using beads and pipe cleaners to make a Rosary of our own.
9.10.2023 Maths - Subtraction
Today in Maths, Year 3 have been looking at subtraction. We learnt how to subtract 3 digit numbers from 3 digit numbers. We used column method to help us find the answers and to help us with our learning.
6.10.2023 RE - Looking at scriptures
In todays Re lesson, we explored how scriptures can help us to live our lives. The children discussed how they have shared there light with others this week. We then focused on three different scriptures from the Bible, and wrote down why them scriptures are important and what the scriptures mean to us in Year 3.
5.10.2023 Art - Botanical drawings
In Art today, we have been exploring botanical drawings. We went outside capturing all things nature, such as plants, trees, and flowers. The children used there shading techniques they have learnt in year 3 to create amazing art work.
4.10.2023 Guided Reading - Synonyms
In guided reading, the children have been exploring a thesaurus and how to use one. We have looked at what a synonym is, the children gained a great understanding and knowledge of a synonym. We learnt how we can change our writing using a synonym to make our writing amazing in Year 3.
2.10.2023 Music
In Music with Miss Lee, we are gaining an understanding about Ostinatio, and what Ostinatio means. We have been learning the song 'We will rock you', changing it to fit into our English topic 'Stone Age Boy'.
28.09.2023 Art - Still life drawings
In Art we have been exploring still life drawing. Today we explored how to add texture to our art work using a technique called frottage.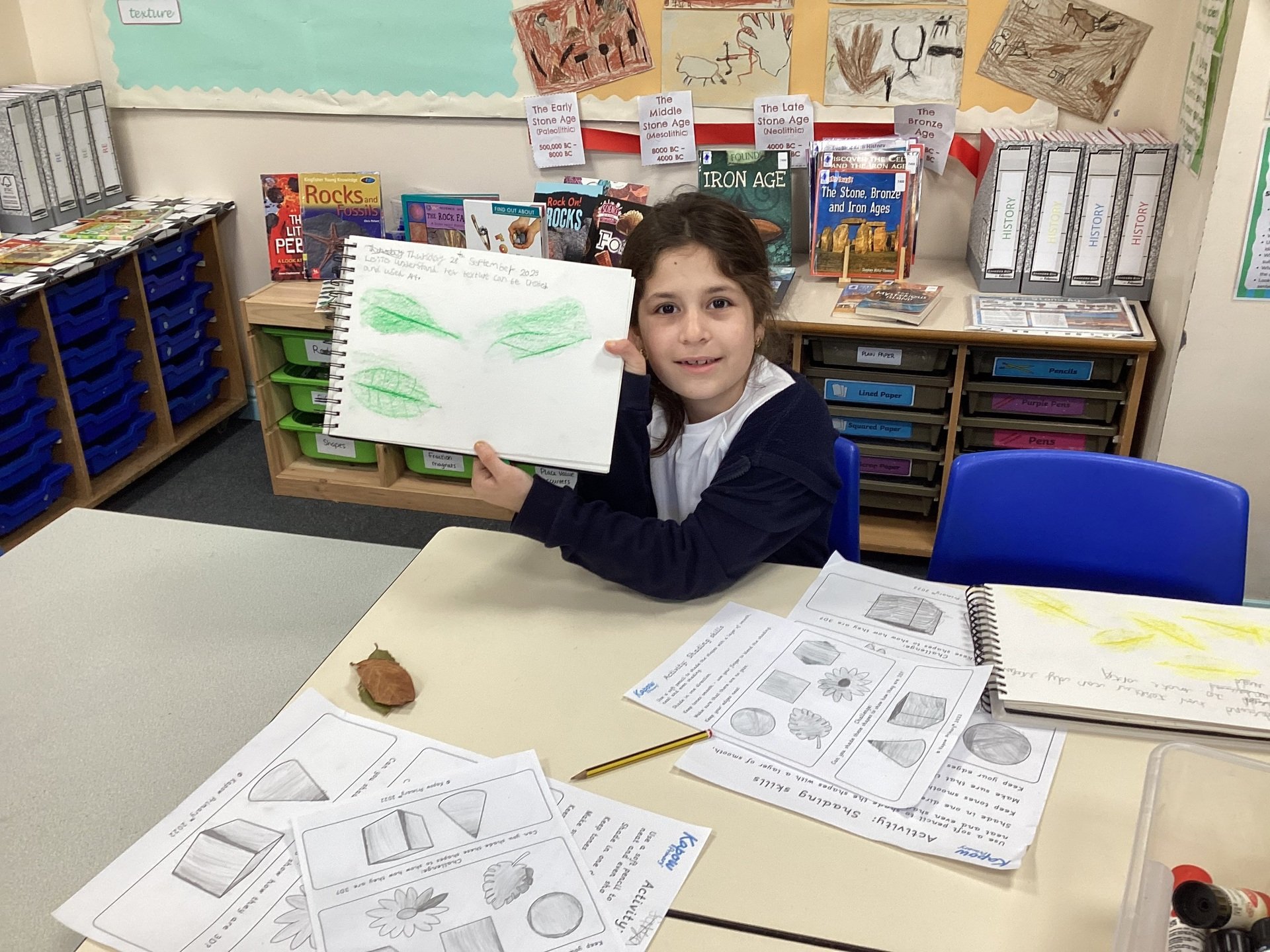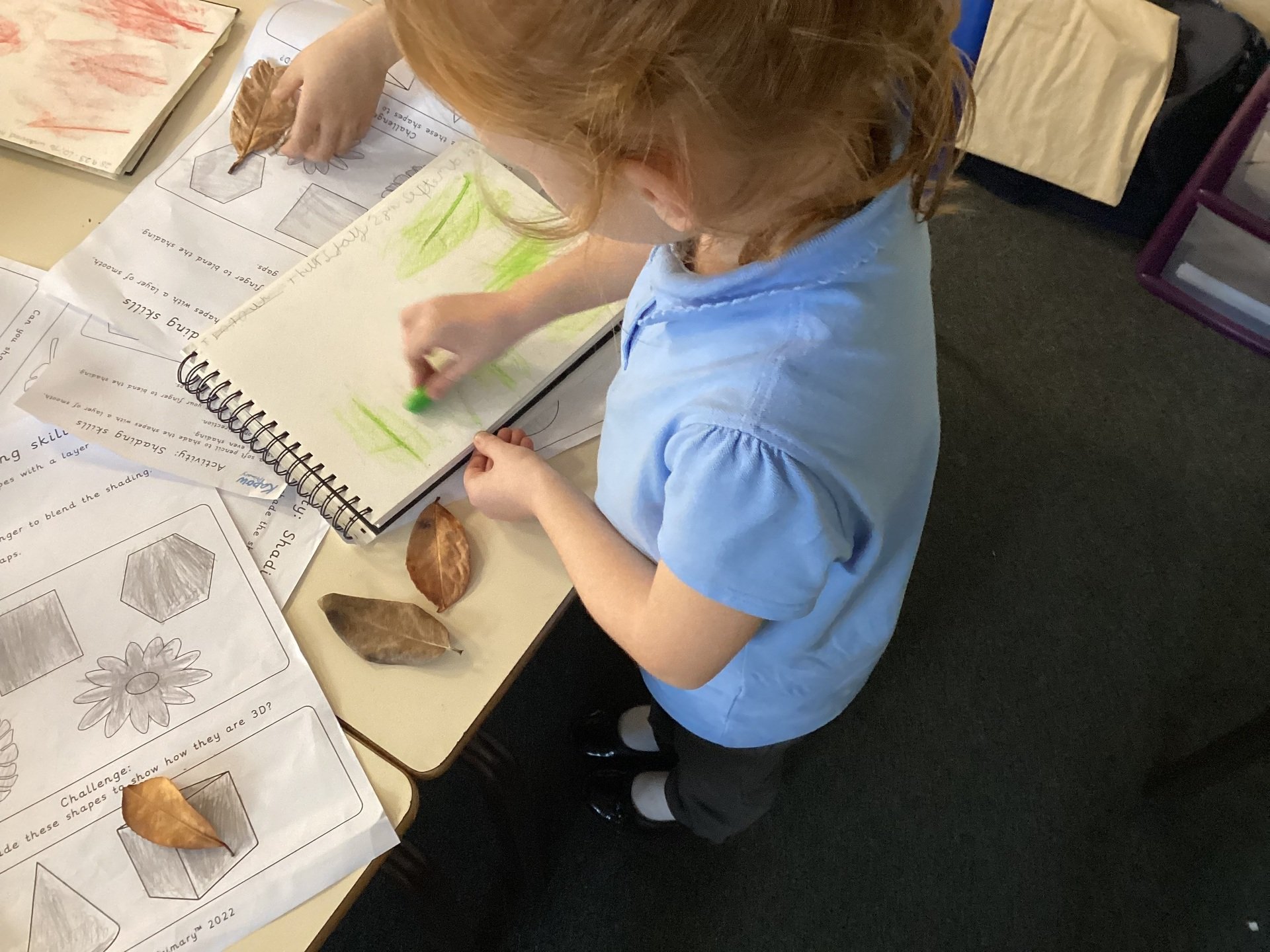 25.9.2023 Science - Investigating different types of soils
In todays Science lesson, we had so much fun investigating lots of different types of soils. We learnt about how soil is made and why it is important. We investigated that soil can be soft,hard, crumbly,crunchy,chalky,sticky, sandy and stoney.
20.09.2023 - History Cave Art
In History ,we have been learning about Stone Age .Today, we travelled back in time and become stone age people for the afternoon. We discussed that cave art is so important because it tells us how people lived years ago. We discussed the images that have been found in caves and how different tribes would communicate with each other when they moved around.
18.09.2023 Science - Rock Detectives
Today we have been rock detectives by comparing and grouping rocks based on their appearance .We learnt that rocks have different textures and look very different. They can be dull or shiny, rough or smooth, crumbly or flaky. We discussed that some rocks can be permeable and impermeable. Mrs Merdani was very impressed.
11.09.2023 - Maths
Today in Maths we were working in groups to order and compare 3 digit numbers. We used our place value knowledge and excellent team work to place numbers in order from smallest to largest.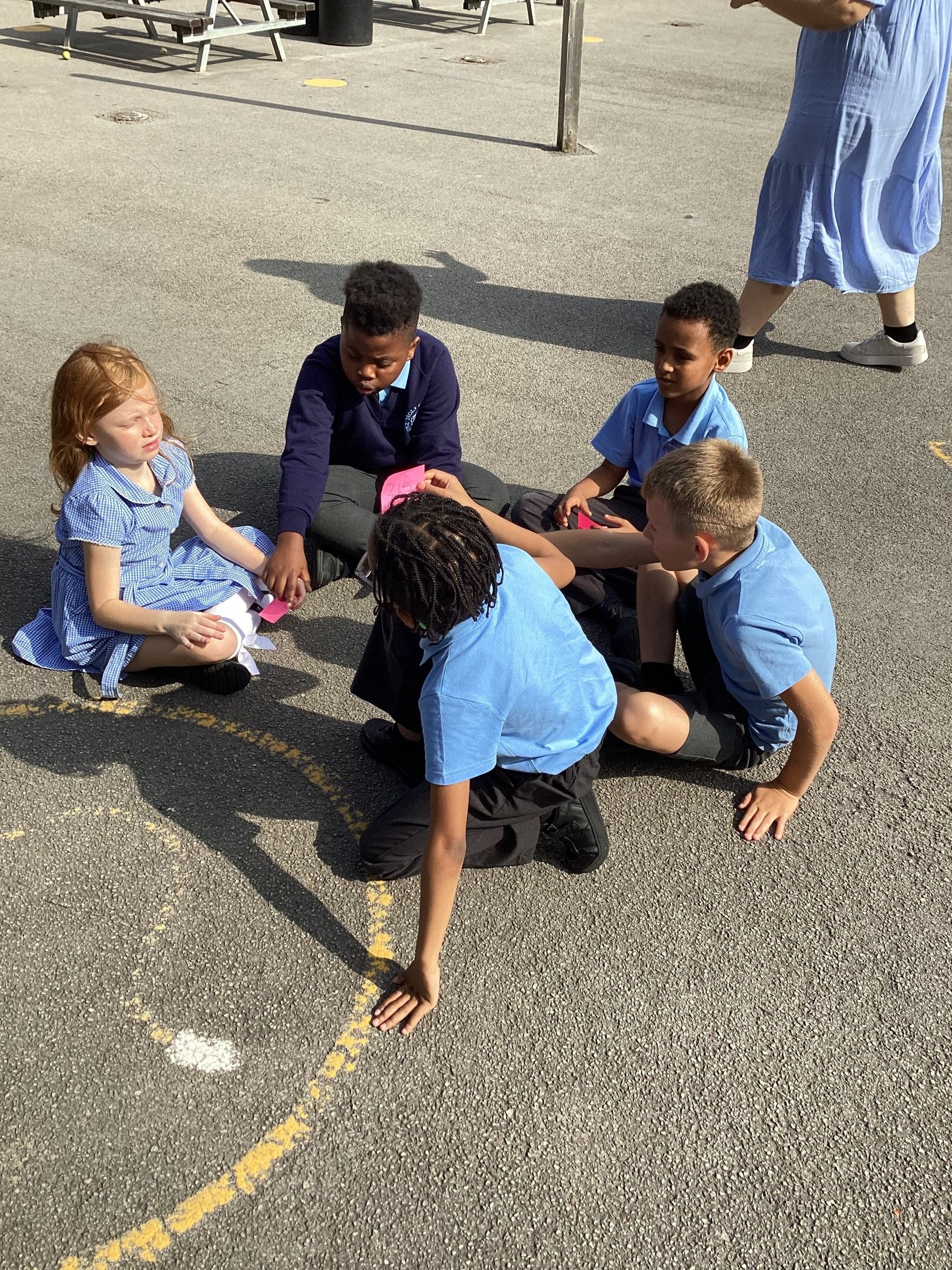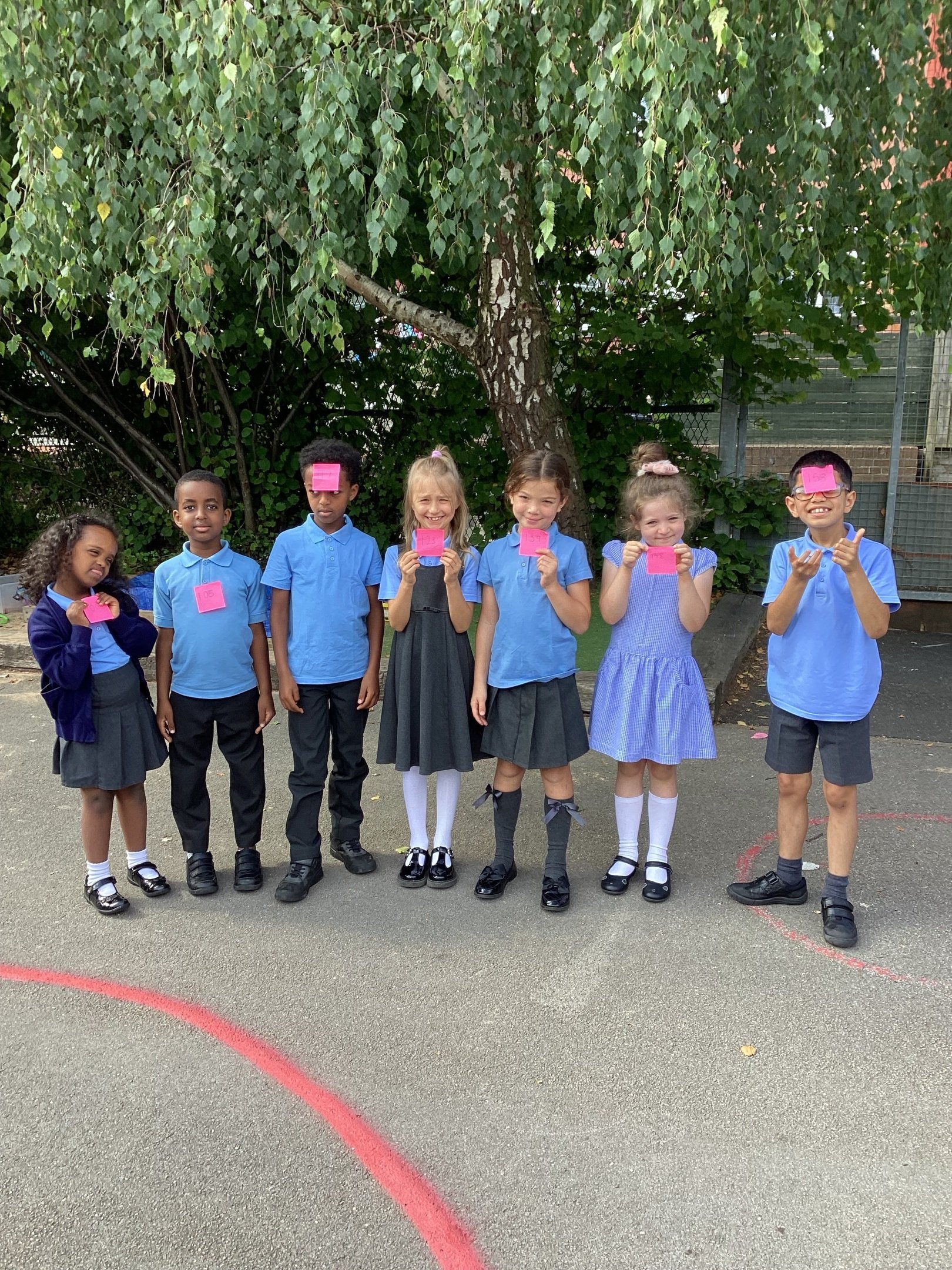 11.09.2023 - French
We are very excited to be learning French this year.
In today lesson we have been learning all about France and the French speaking world. We used atlas to locate France on a world map and labelled some cities on a French map.
08.09.2023 - Guided reading - Making predictions
In English we have been exploring the text 'Stone Age Boy'. In today's Guided Reading lesson we made predictions about different extracts of the text by drawing pictures of our interpretations of the text. We imagined we were peering through a key-hole into the world of 'Stone Age Boy'.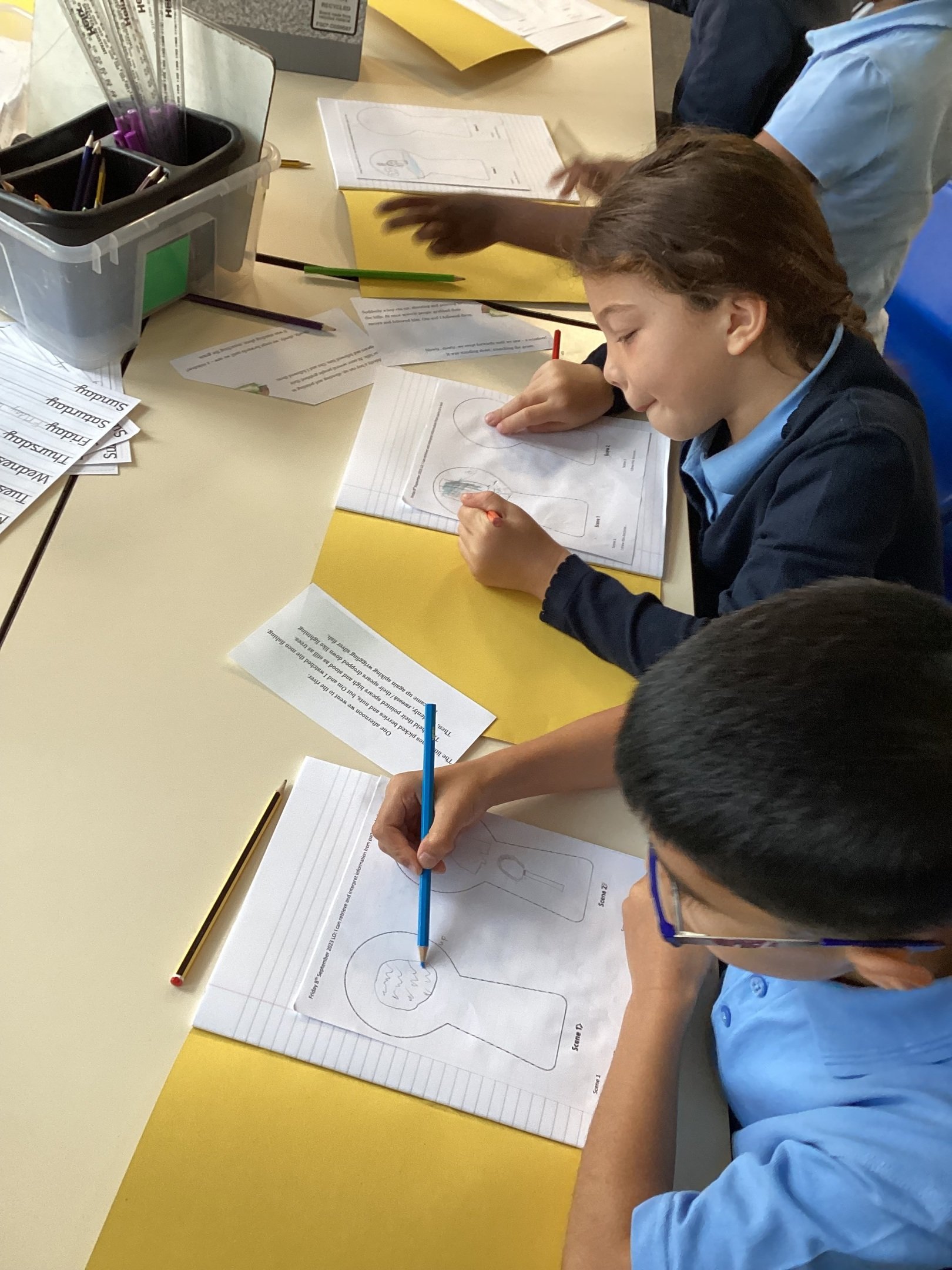 06.09.2023 History -Timeline
In our lesson today ,we were talking about prehistory and what that means .We also began learning about the Stone Age to the Iron Age and where we would place these events in history on a timeline.
5.10.23- Maths
In Maths we have been learning about place value and number. We have been able to recognise the value of each digit in two and three digit numbers. We used base 10 and dice to help us with our learning.