Welcome to our Year 5 Class Page!
We can't wait to show you all the amazing things we are learning about this year. We hope that you visit us regularly to keep up to date with all the fun we are having in our class.
Miss Wharton, Mrs Merdani and Mrs McHale
Wednesday 15th November - Ballet
In our lesson, we were exploring the theme of magic and discussing what our individual superpowers may be. We took on the role of Merlin and had to decide how we would activate our powers.
Wednesday 15th November - History
In our lesson, we were placing significant events during World War 2 on a timeline. This included the D-Day Landings. We spoke about the importance of this day and how it was a turning point during the war.
Thursday 26th October - School Council
Today we elected our new Class Councillors.
Meet Ariam and Daniel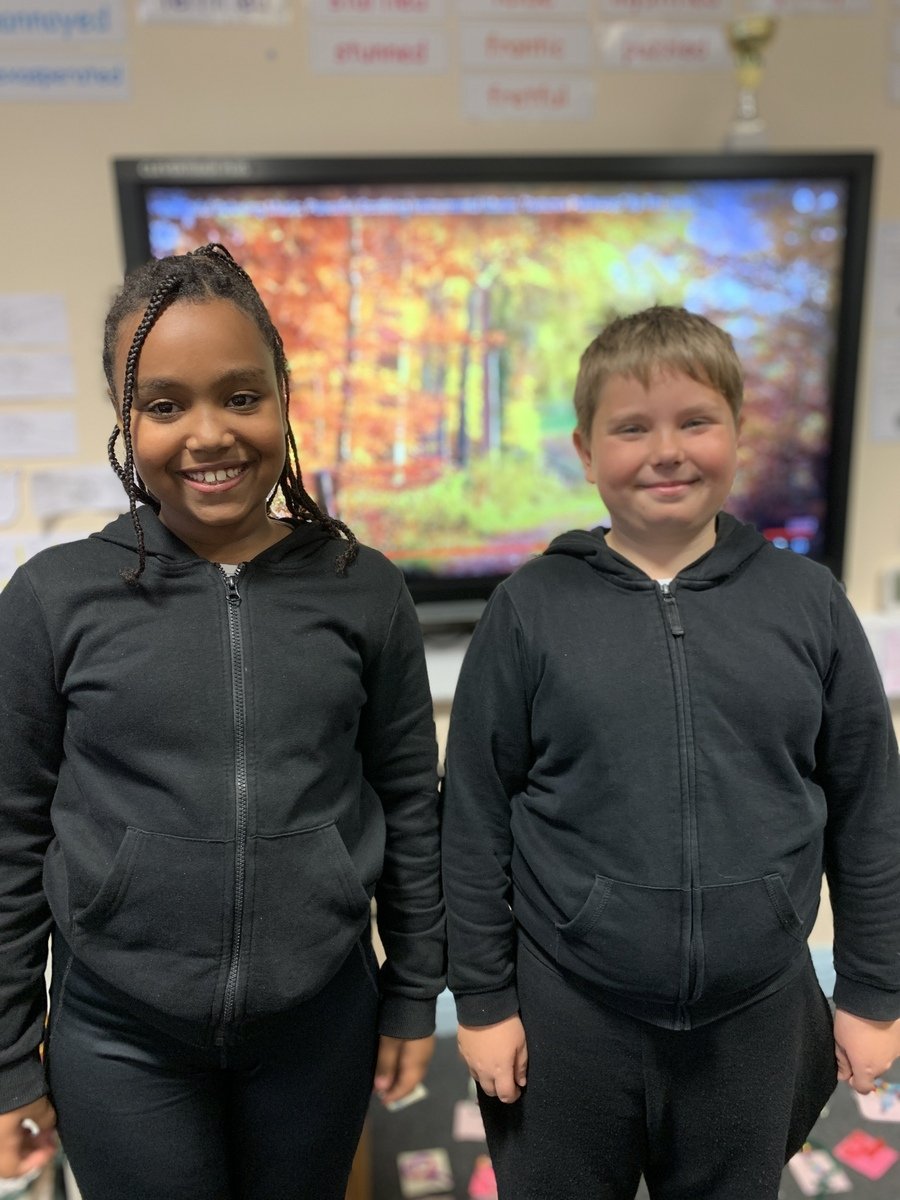 Friday 20th October - Religious Education
Before our RE lesson, we prayed a decade of the Rosary together. We loved praying the Rosary together and reflecting on the birth and life of Jesus.
Ariam - "I always feel really calm"
Phares - "When I closed my eyes, I felt really close to Jesus and Mary when I was praying"
Holly - "I felt like Jesus was beside my while I was praying"
Friday 20th October - Music
We love our ukulele sessions with Mr Rowe.
Monday 16th October - D-Side
Today Hazel from D-Side came to visit us! She taught us all about how we can stay safe online and what games are age appropriate for us to play.
12th October - Magna Science Museum
We visited Magna Science Museum and learnt so much about the 4 elements. We were lucky enough to watch a 'materials show' and some of us even got involved with the experiments!
11th October - Rise Ballet Project
Dagmar has been teaching us to use our bodies to display different emotions. Today we became some of the characters from Peter Pan and were using our bodies to show what 'being proud' looks like.
4th October - Science
Today, we have been testing materials to see whether they are soluble or insoluble. We had lots of fun!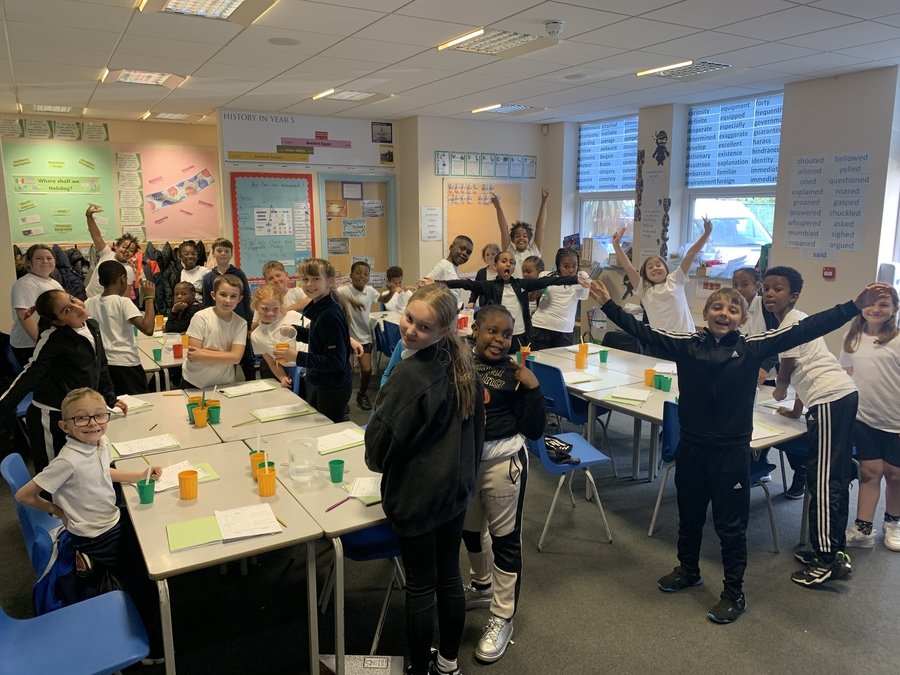 29th September - Other Faiths
This year we will be learning all about Buddhism.
Today we learnt about how Buddhism was founded by Siddhartha Gautama (The Buddha). In small groups, we acted out the story of how Siddhartha Gautama began to meditate and teach people how to lead good lives and do good deeds for others.
27th September -Religious Education
Today we discussed why God created the beautiful earth for us. We learnt that it is our job to be stewards of creation and to be a co-creator by protecting and enjoying the wonderful world God has given us!
27th September - Mount St Mary's
We had an amazing taster day at Mount St Mary's today!
We took part in different lessons: Design Technology, Music and Science. We learnt so much and can't wait until we go to high school!
21st September - Water Safety
Today, Martin came in to teach us how to stay safe around the water. We learnt 'Stay Away From the Edge' and what to do if we are struggling in the water.
26th September - French
Today was the European Day of Languages. Have a look at the amazing posters we created!
25th September - Geography
We have been identify the physical features found in the Lake District as we will be visiting Keswick in the Spring Term. Check out our fantastic posters that we created.
21st September - Physical Education
We had our weekly session with the Leeds Rhinos. We learnt lots of new skills with Jermaine.
20th September - Religious Education
Today we retold the story of The Fall. We learnt that Adam and Eve were given the gift of freedom and they chose to betray God's trust by making the wrong choice.
20th September - Science
Today we were comparing the properties of different materials. We were testing whether materials were: magnetic, flexible, permeable, hard or transparent.
18th September - Geography
We used atlas' and topographical maps to locate the mountainous regions of the United Kingdom.
14th September - Religious Education
We made a Creation Wheel to remind us of the story of Creation from the book of Genesis.
We also spoke about what the story of Creation teaches us about: God, His world and human beings.
5th September - Geography
Today we used an Atlas and digital maps to locate continents and countries in our world.