We are looking forward to showing you all that we do this year and hope that you visit us regularly to keep up to date with all the fun we are having in our class.
Mrs Archdale, Mr Wharton and Mr Biedka.
Our Class Assembly
From our lessons about the Bible we noticed that there were lots of parables in St. Luke's Gospel. As it was his feast day on the 18th October we created an assembly to show how important St. Luke was.
Guided Reading
Today we worked on our fluency skills and read to each other. I was really impressed with how focussed the children were and that many of them are really thinking about how to use expression in our class reader.
P.E
Monday 2nd October
The focus of learning in P.E this term is tag rugby. We are having fun develoing our passing and moving skills to create space to beat an opponent and score a try.
Science
Friday 29th September
In science, we are learning about the digestive system. We enjoyed working together to put the different parts of the digestive system in order.
History
Wednesday 27th September
As part of our history topic on Vikings, we used different historical sources to research what they were like.
English
We learned how to use inverted commas today and used a thesaurus to find different words for 'said'. The minions helped a lot!
Music with Mr Rowe
We had our first ukulele lesson today. Mr Rowe taught us about the instrument and all its parts then we got to 'Rock out'.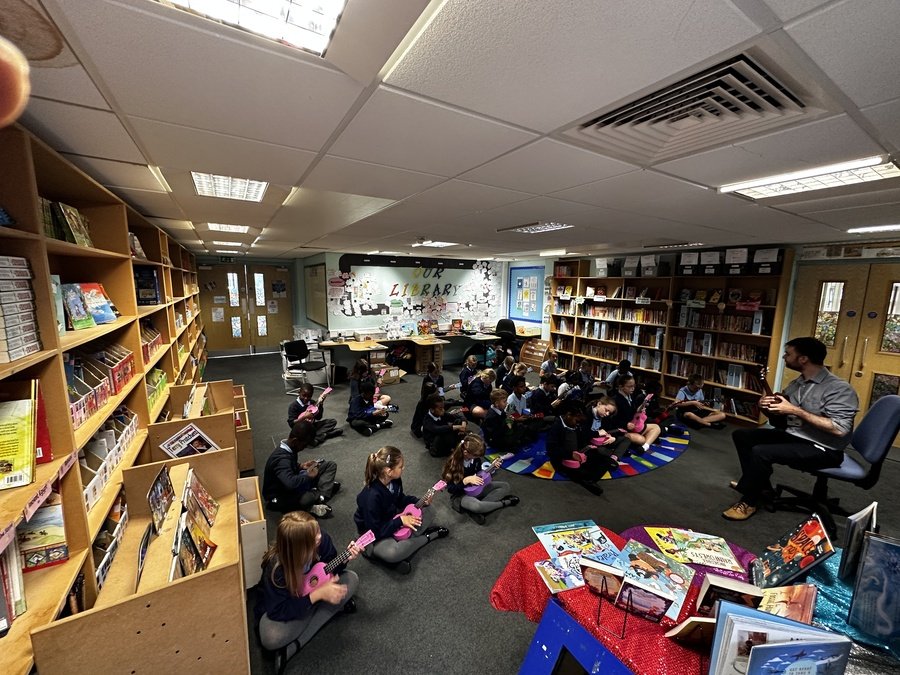 Catholic Life
Our class virtue is Faith and we learnt today about the importance of Faith and our trust in God. We thought about when we sit in our chairs we believe that they will support our weight and don't think twice about sitting on them. Like our Faith in God, we must always believe that he is there to support and guide us at all times. The children created a key ring to help remind them of our class virtue and designed a chair with words, phrases and symbols related to 'Faith'.