Mini Vinnies
If you want to find out more about Mini Vinnies then follow the link below...
http://www.minivinnies.org.uk/
Here at Holy Family we really enjoying the benefits of having Mini Vinnies in school. Our Mini Vinnies organise and taken part in lots of exciting events.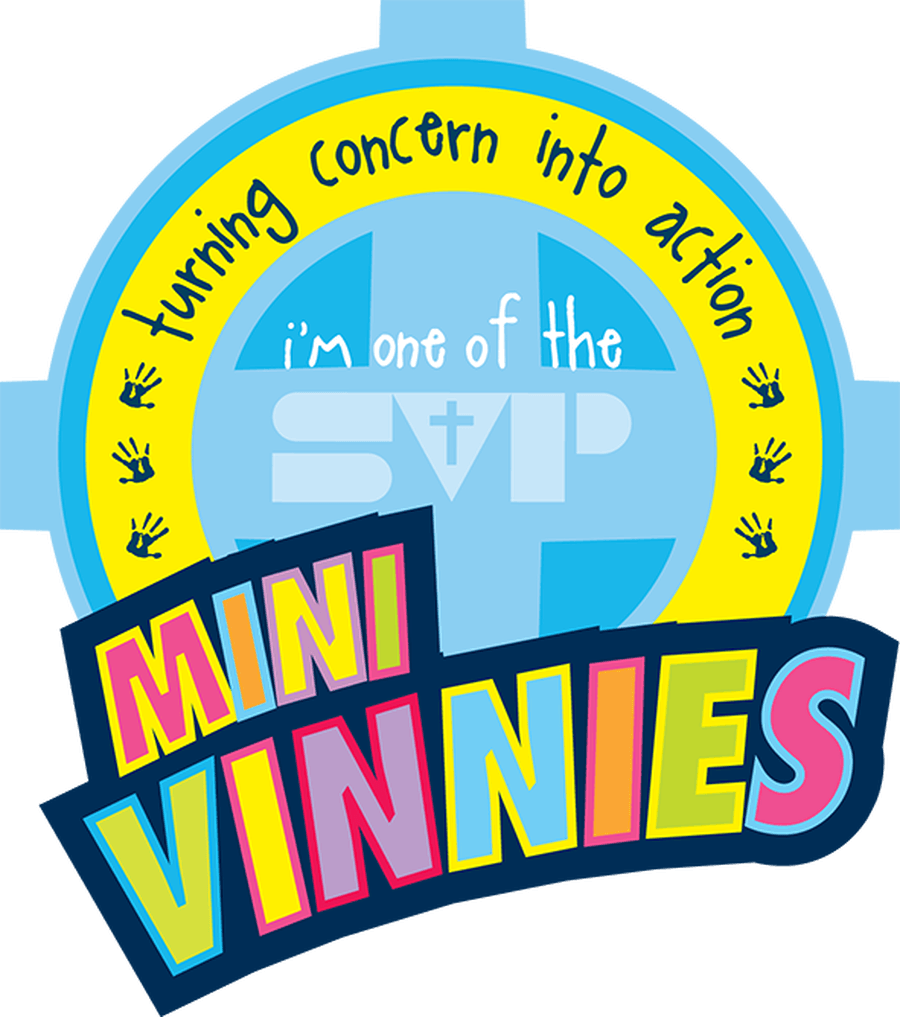 Badge Presentation - February 2022
Today our Mini Vinnies were presented with their new badges. They are so proud of the work they have done so far and can't wait to continue doing God's special work during Lent.
Enrolment October 2021
Before the Mini Vinnies become Mini Vinnies they have to go through the enrolment Assembly. The soon to be Mini Vinnies then make a pledge of all the things they will do to help raise money for charities once they become a Mini Vinnie.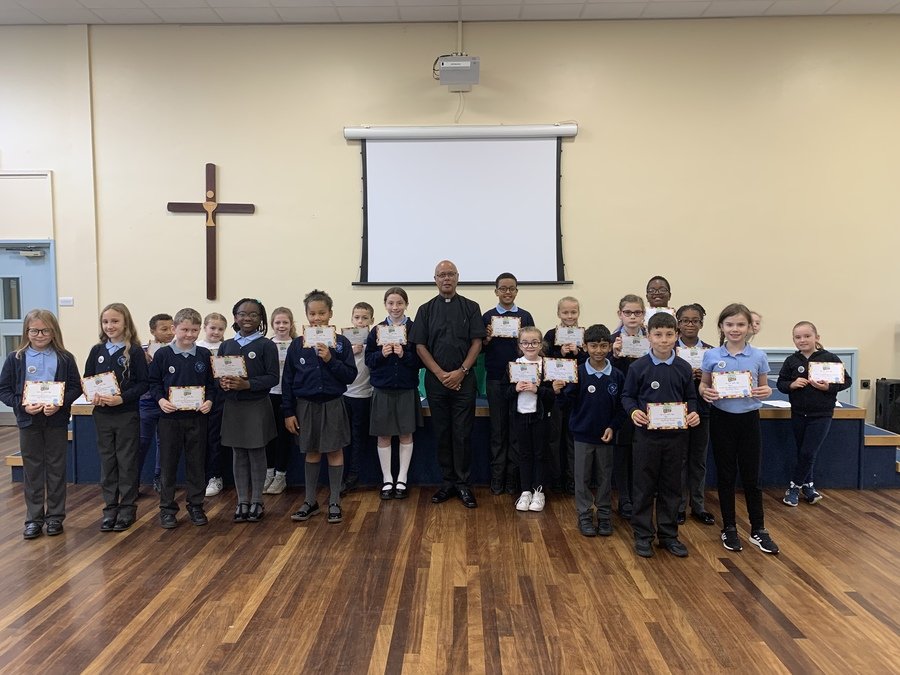 Visiting the Bishop - 21.10.21
Some of our Mini Vinnies were lucky enough to visit Leeds Cathedral today. They went to visit Bishop Marcus and present him with a cheque for all the money we have raised for 'The Good Shepherd Appeal'.
Macmillan Coffee Morning:
One of the many charities Mini Vinnies support is Macmillan. Every year they host a coffee morning in the hall before school. They have games, treats and of course plenty of cake!
Like last year, we incorporated our annual 'Bake Off' to coincide with the event to make sure there were plenty of buns and cakes to sell on the morning.

All together we raised a fantastic £245.70p for Macmillan Cancer Support.